Last month we talked about which 5 best K-Beauty swaps you should make this summer to upgrade your skincare routine, so I thought to myself: Why not revamp your makeup routine as well? From base makeup like primer and foundations, to eyeshadow palette and lipstick, we're switching lanes to making your makeup closet look the most summer-ready as ever. So grab your beauty bag, and consider this your checklist to see what summer K-Beauty swaps you should make this season!
---
Summer Beauty Swap #1
Courtesy of Korean Makeup Brand - PURITO
A little summer makeup tip for any first-timer who thinks all makeup routines should start with a foundation: BB cream makes a great alternative for a lightweight, breathable base makeup during summer (especially we're now wearing a mask 24-7). Just layer it on top of your daily sunscreen for a natural-looking complexion and you're set for the day!
— We love it when a makeup product doubles as a skincare product. That's why when the PURITO Cica Clearing BB Cream was first launched, everyone from our beauty team went hearty eyes over it! The reason why we're obsessed with it? This vegan, cruelty-free BB cream delivers flawless coverage with SPF protection which ensures a healthy-looking glow for your daily makeup look. Not to mention the cica-infused formula that makes it even more skin-loving, like PURITO always does.
---
Summer Beauty Swap #2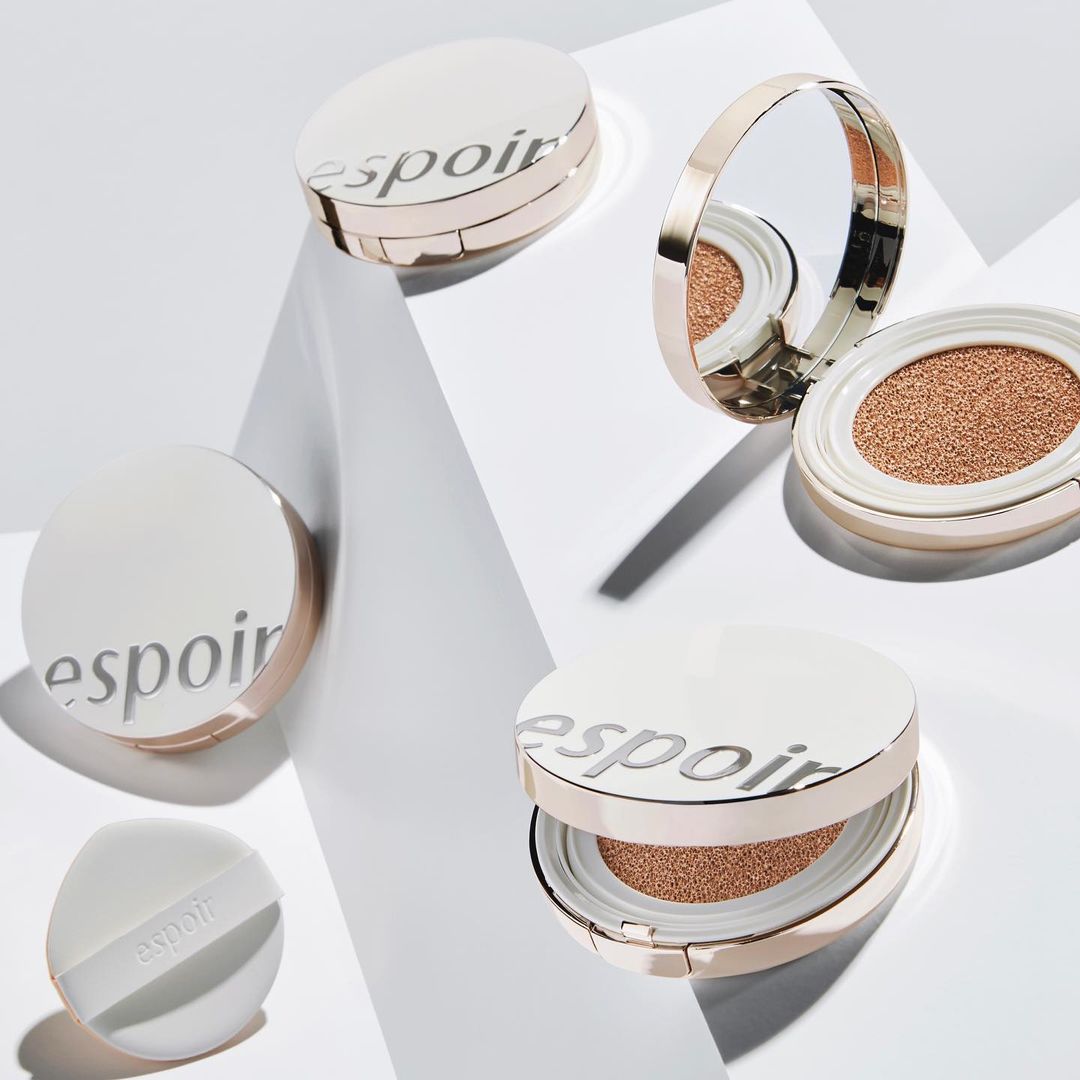 Courtesy of Korean Makeup Brand - eSpoir
There are two things you should look for in a summer foundation cushion: 1) Offers lightweight and shine-free coverage, and 2) has SPF formula. The best powder foundation to use in summer is the one that will curb your oily skin from acting up during the heat, and one that will settle comfortably on your skin without caking up. Go for a powder foundation cushion with a great matte finish for your summer makeup routine to stay shine-free throughout the day.
ALSO READ: How to Use Powder Foundation & Powder Base Makeup on Oily Skin this Summer?
— We highly recommend the eSpoir Pro Tailor Be Powder Cushion. With just one layer, you'll instantly notice a beautiful, matte blurring effect - especially for those with oily skin. It's formulated with mica so you can expect a silky, non-cakey finish for your base makeup. Available in 5 different shades, this foundation cushion has a match for everyone. So if you're going for a pore-less makeup look, this Korean powder foundation will definitely help you get the job done.
Best Powder Foundations for Summer
---
Summer Beauty Swap #3
Smudge-Proof, Water-Proof Eye Makeup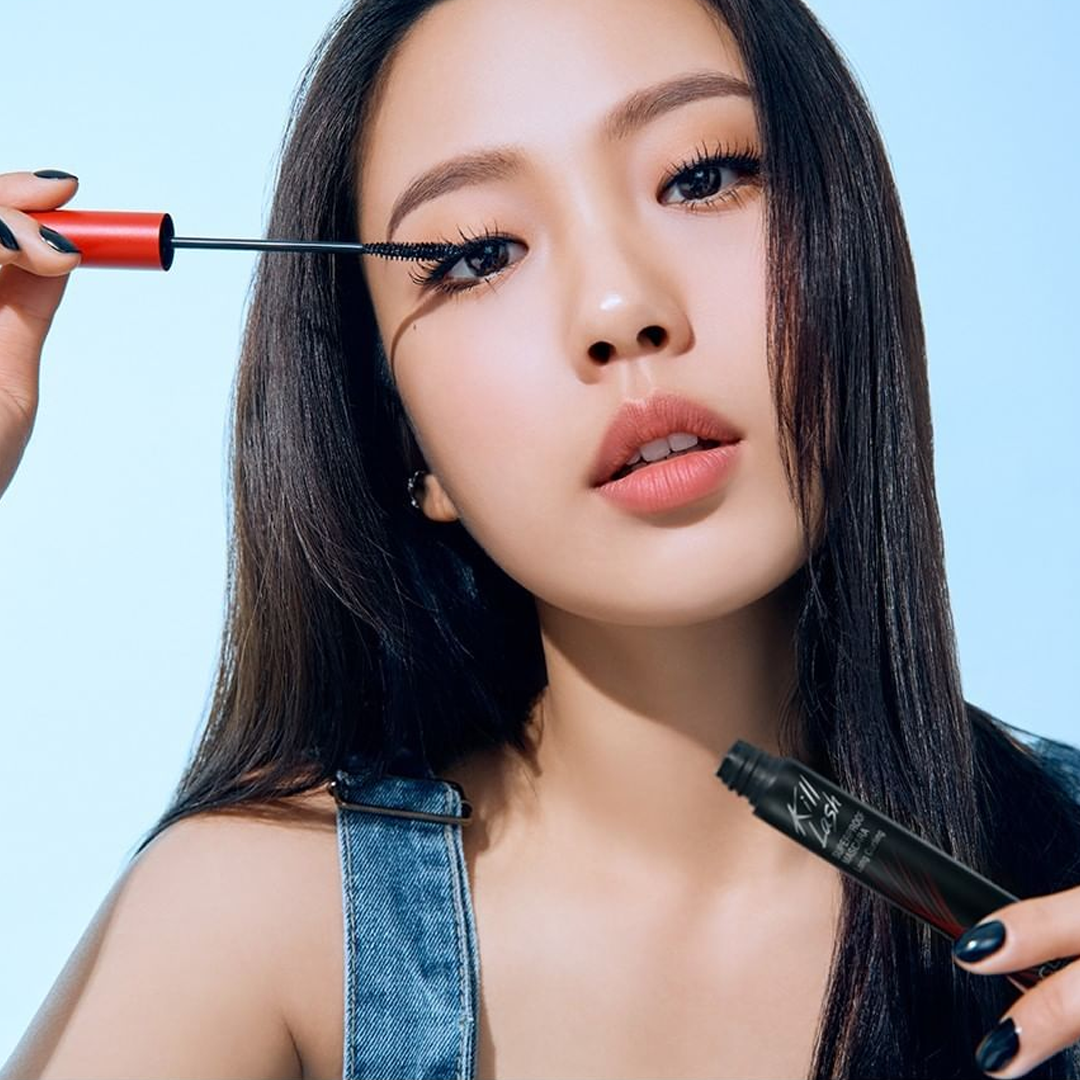 Courtesy of Korean Makeup Brand - CLIO
Sweats and unexpected downpours are the two biggest enemies you will face during the humid summer season. The solution is to fix yourself up with a good smudge-proof mascara and a waterproof eyeliner that your summer makeup look can depend its life on. That way your lashes will stay perfectly coated and curled, no matter the weather.
— We believe the CLIO Kill Lash Superproof Mascara is the ideal combination if you love an easy-to-apply soft gel application and a smooth finish that stays on until further notice. This smudge-proof mascara is formulated with wax that perfectly adheres to the lashes while giving them a neat finish. The slim brush also helps cover all lashes including the under lashes. The "Superproof" waterproof formula is resistant to oil, sweat, and water, which is a huge plus for a sweat proof makeup.
Best Eye Makeup Must-Haves for Summer
---
Summer Beauty Swap #4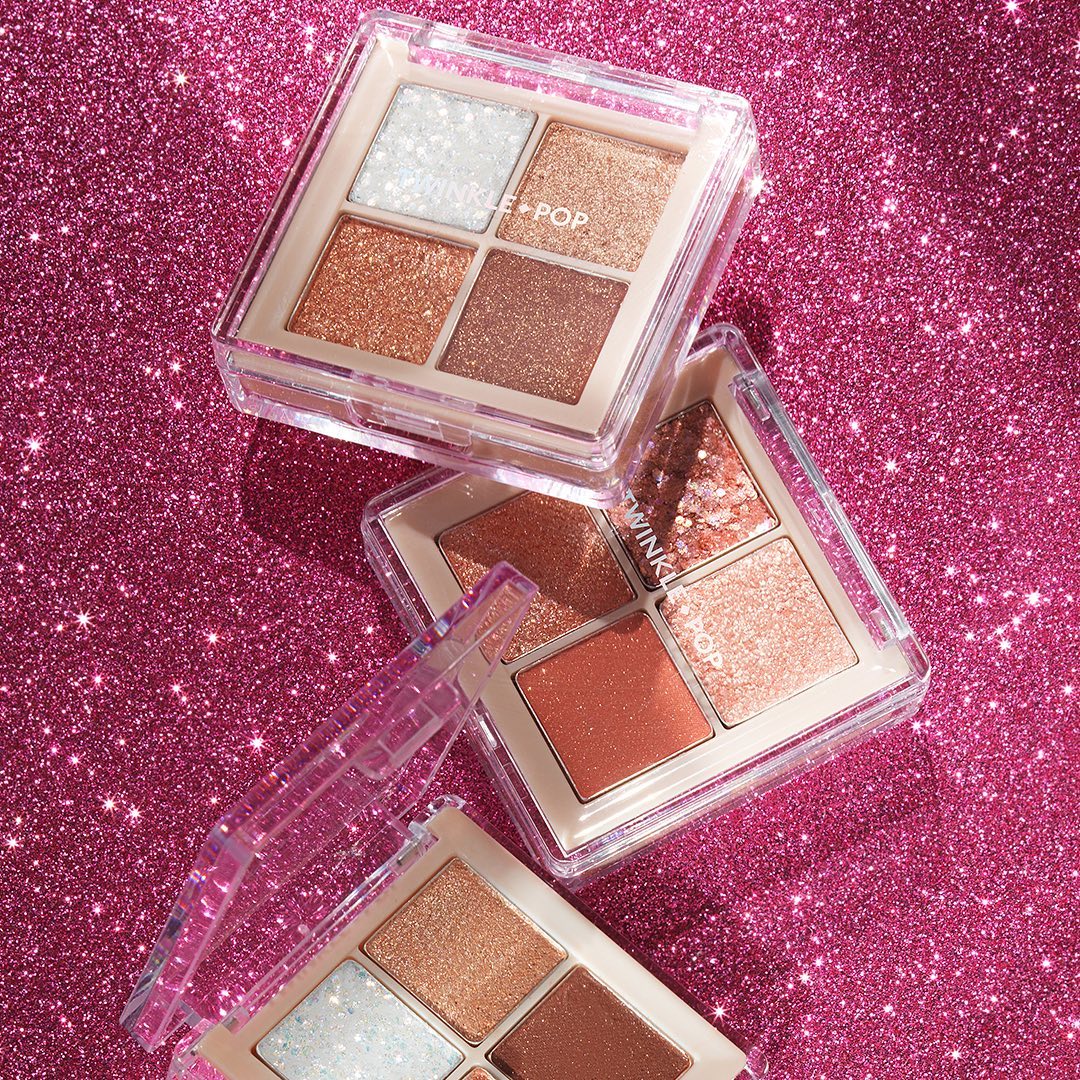 Courtesy of Korean Makeup Brand - Twinkle Pop
Haven't you heard? Glitters are IN for summer. The latest trendsetting hot-girl summer look is all about that shiny allure complimented by vibrant colors and dazzling glitters that warm up and enliven your complexion, which is why glitter eye shadow has been popping up in a lot of Korean eyeshadow palettes this summer season. Go for the perfect shimmery look with a coral-peach eye shadow palette for the ultimate ulzzang makeup look if you want to step up your glam game this summer!
— We recommend using the Twinkle Pop Pearl Flex Glitter Eye Palette to sprinkle in some razzle-dazzle on top of your perfect summer makeup look. This range of eyeshadow palettes comes with a quad of 4 high-shine summer-ready shades that will land the perfect uplift for a versatile summer eye makeup from everyday wear to special occasions. The smooth and fine particles help create a pearlescent look that will make you glow all night long.
Best Glitter Eyeshadows to Wear for Summer
---
Summer Beauty Swap #5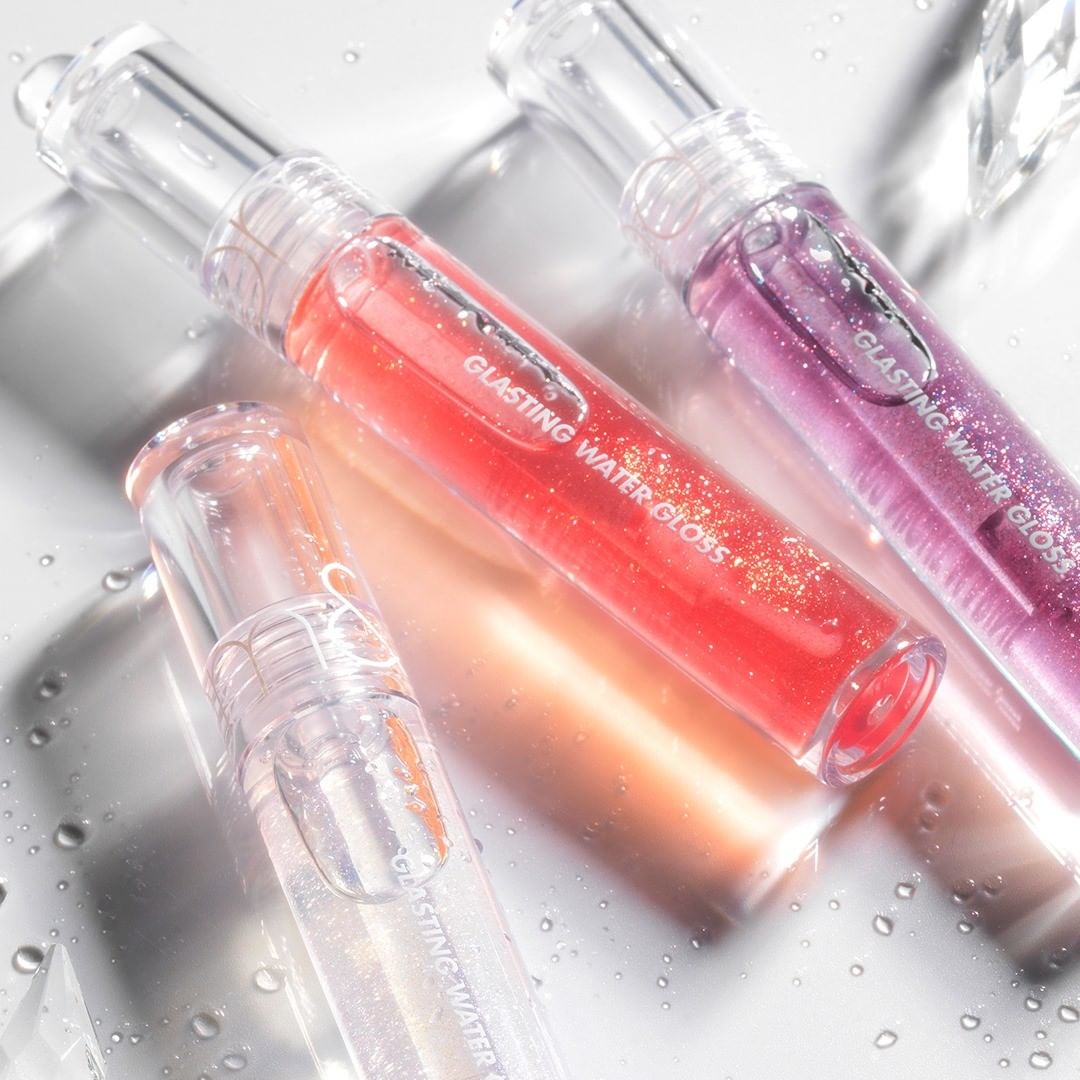 Courtesy of Korean Makeup Brand – Romand
Ready to make "gloss is boss" your beauty catchphrase this summer? Because it seems like glossy, high-shine lips are the ultimate trendsetter this season. If we're already going matte for foundation and primer, add lip gloss to your summer beauty arsenal for a little extra shine to your lips!
— We recommend using Romand Glasting Water Gloss if you want to achieve a high-gloss rouge look. Featuring many sought-after lipstick shades, the Romand Glasting Water Gloss collection warms up your summer complexion with a kissable, glossy finish in just one swipe. Expect intense pigmentation and great color payoff that will leave your summer lips plump and shiny.
---
Which summer beauty swaps have you made so far? Primers, foundation, or lipstick? Check out the VANA Award 2022 for the Best Korean Makeup Products of STYLEVANA and pick your favorite Korean makeup products to be your next add-to-cart favorites! Follow us on Instagram and Facebook to get more instant product updates and skincare tips!