Welcome to February, the season of love! The 14th marks Valentine's Day, a time to celebrate the people you love and cherish, and there's nothing better than knocking their socks off with an amazing gift. We're walking through 14 gift ideas (we had to do it!) that would make wonderful presents for any Valentine, be it your significant other, beloved family members, ride-or-die gal pals, or even yourself. From top-notch skincare to dazzling makeup picks and a comforting fragrance, keep scrolling to find your Valentine the perfect gift!
---
No. 1
VANA Family Skincare Favorites #1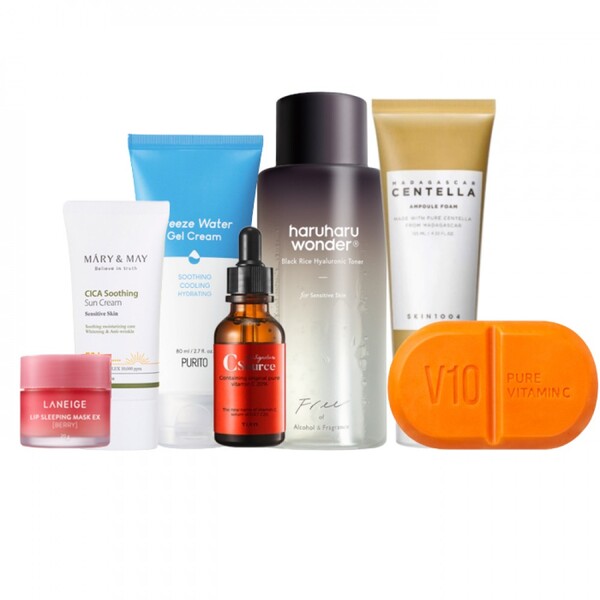 Your Valentine deserves the best in life, which is why the VANA Family Skincare Favorites #1bundle is the ultimate gift to give. Chock full of VANA Family-approved staples, this 7-piece set includes top-rated hits like the Haruharu WONDER Black Rice Hyaluronic Toner (Fragrance Free), LANEIGE Lip Sleeping Mask EX (Berry), and SKIN1004 Madagascar Centella Ampoule Foam. After all, who doesn't want clean, clear, and healthy skin?
---
No. 2
MEMEBOX - I'M MEME Color Key Ring Velvet Tint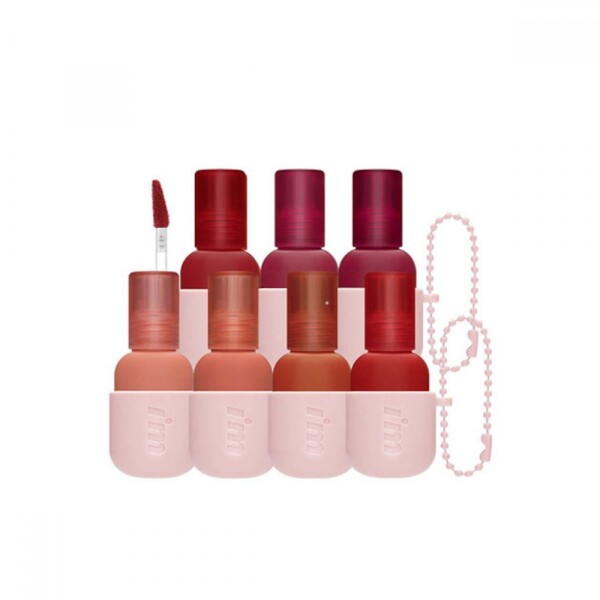 Courtesy of Korean Makeup Brand - MEMEBOX
Valentine's Day is the time to wear your heart on your sleeve… and your lip tint on your bag. The MEMEBOX I'M MEME Color Key Ring Velvet Tint touts a lightweight, fluffy formula that creates a long-lasting velvet lip look. Shea Butter is added to its formula to nourish lips throughout wear, while airy Silica powder prevents smudging and feathering once it's set. This tint has versatile pigment that can be blended out or layered for full saturation. Plus, it can be hung from any bag, belt, or phone case for on-the-go touch ups.
---
No. 3
innisfree - Jeju Cherry Blossom Jelly Cream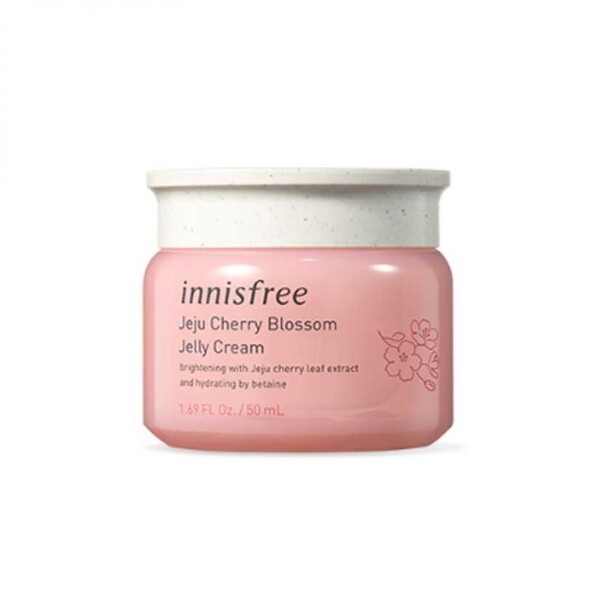 Courtesy of Korean Skincare Brand - innisfree
If your Valentine is a TikTok diehard, they're likely to be all about glass skin: think poreless, luminous, quenched complexion that reflects light. Glass skin is easy to achieve with the innisfree Jeju Cherry Blossom Jelly Cream, a gel moisturizer featuring a mixture of Cherry Blossom and Sugar Beet extracts that amp up the skin's hydration levels and dewiness. Upon application, the skin instantly feels softer and refreshed.
---
No. 4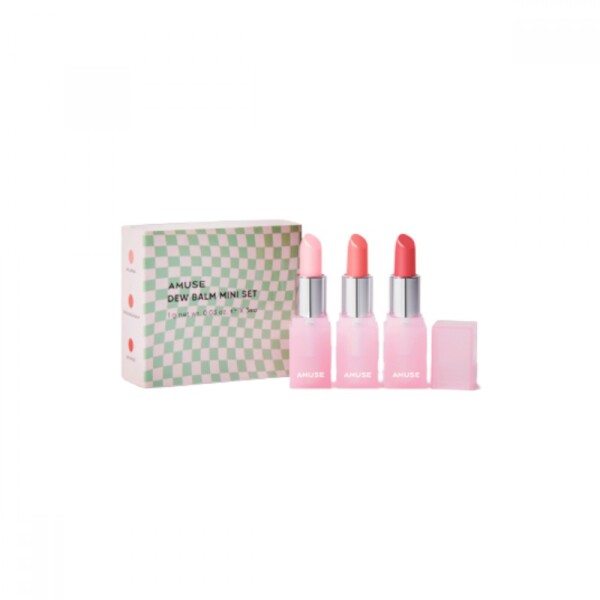 Courtesy of Korean Makeup Brand - Amuse
Small enough for any bag and cute enough for any vanity, the Amuse Dew Balm Mini Set contains 3 lip balm minis in a melange of delicate shades. This dewy balm formula gives the lips a sheer watercolor effect, and is jam-packed with good-for-you ingredients such as Squalane, Jojoba Seed Oil, vegan Collagen, and Shea Butter to name a few. With these balms simultaneously offering tint and hydration, there's no need to reach for several lip products - though we can't guarantee your giftee won't reach for more shades.
---
No. 5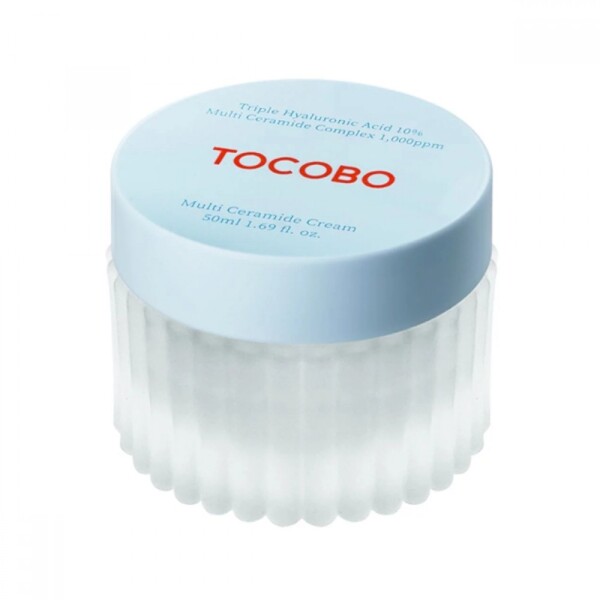 Courtesy of Korean Skincare Brand - TOCOBO
Get your loved one up to speed with a skincare trend we're reveling in this year: a healthy skin barrier. Ceramide is a core ingredient that fortifies the skin barrier, and it's having its main character moment in the TOCOBO Multi Ceramide Cream. 5 types of Ceramides add layers of oil, moisture, and nutrients to the skin to support the barrier, while 3 types of Hyaluronic Acid offer an extra splash of hydration.
---
No. 6
MARY&MAY - Rose Hyaluronic Hydra Wash Off Pack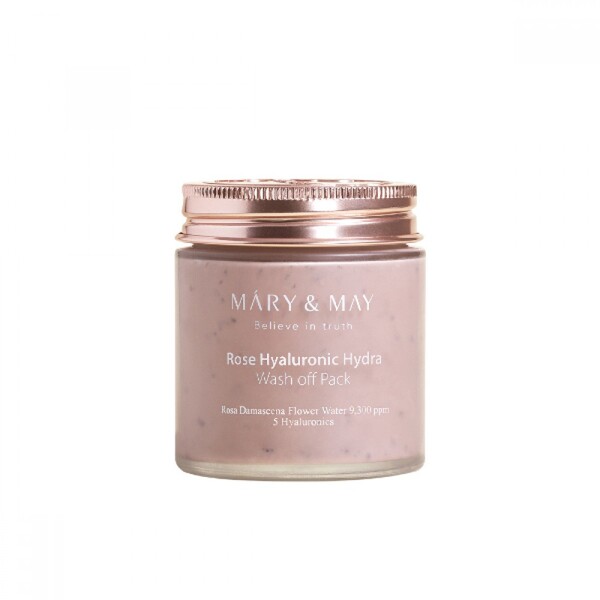 Courtesy of Korean Skincare Brand - MARY&MAY
Valentine's roses might be pretty but let's face it, flowers aren't made to last. Something that will definitely survive longer than a week is the MARY&MAY Rose Hyaluronic Hydra Wash Off Pack, a delightful addition to your S.O's self-care pamper routine. This wash-off mask delivers the fresh hydration of blooming flowers, thanks to French Rose petals and Damask Rose water. In addition, Ceramide NP and Fig extract fortify the skin barrier and offer antioxidant protection.
---
No. 7
Courtesy of Korean Makeup Brand - Kaja
It wouldn't be the season of love without hearts all around, and the Kaja Cheek Stamp infuses just the right amount of love energy into the makeup routine. This liquid blush comes equipped with a heart-shaped sponge applicator to apply and blend your blush seamlessly into the skin for a crush-worthy blush. Reviewers are highly impressed by its smooth-as-butter formula and adorable packaging.
---
No. 8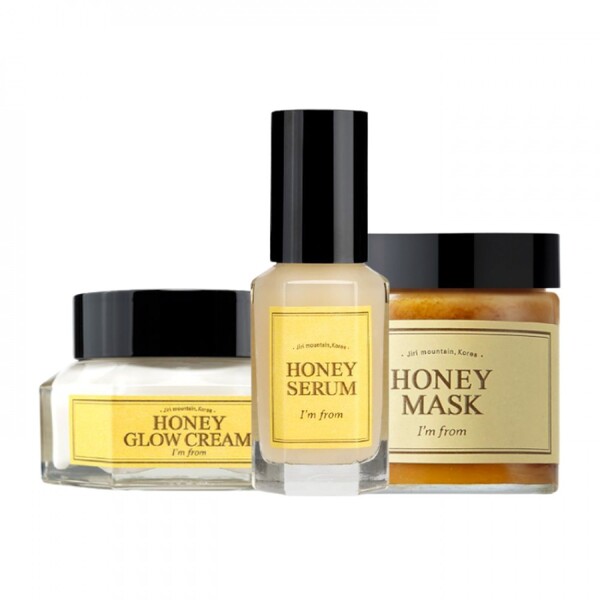 Courtesy of Korean Skincare Brand - I'm From
Seeking the perfect gift for the sweetheart in your life? Treat your Queen Bae to the I'm From Honey Set, consisting of the brand's Honey Mask, Honey Serum, and Honey Glow Cream. All 3 products deliver deep nutrition to the skin with natural Honey originating from Jirisan Mountain. A natural anti-inflammatory ingredient, Honey fights against blemishes, soothes sensitivity, and intensely hydrates the complexion. This 3-piece set is sure to get your loved one buzzing with excitement.
---
No. 9
CORINGCO - Recipe Note Eyeshadow Palette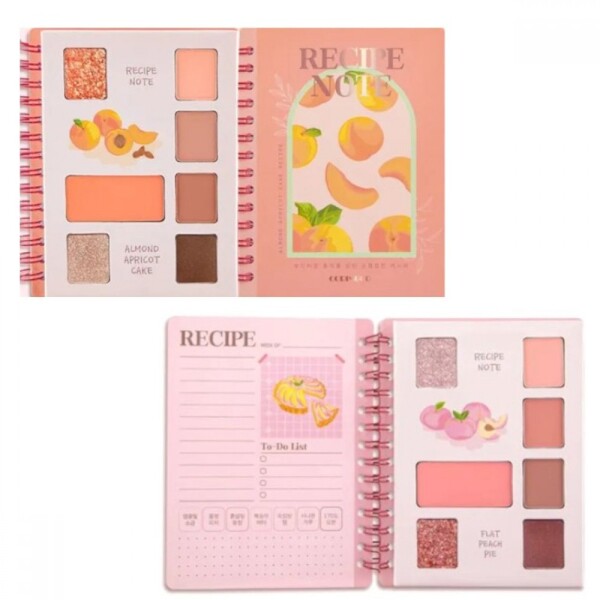 Courtesy of Korean Makeup Brand - CORINGCO
Does your person have a soft spot for the cuter things in life? They'll fall head over heels for the CORINGCO Recipe Note Eyeshadow Palette, housed in the most aesthetically pleasing notebook case you'll ever lay your eyes on. This 7-shade eyeshadow palette contains an alluring mix of fruity mattes, shimmer, and glitter, suitable for creating both simple daily looks and event-worthy full-glam looks.
---
No. 10
heimish - Bulgarian Rose Tone-up Sunscreen SPF50+ PA+++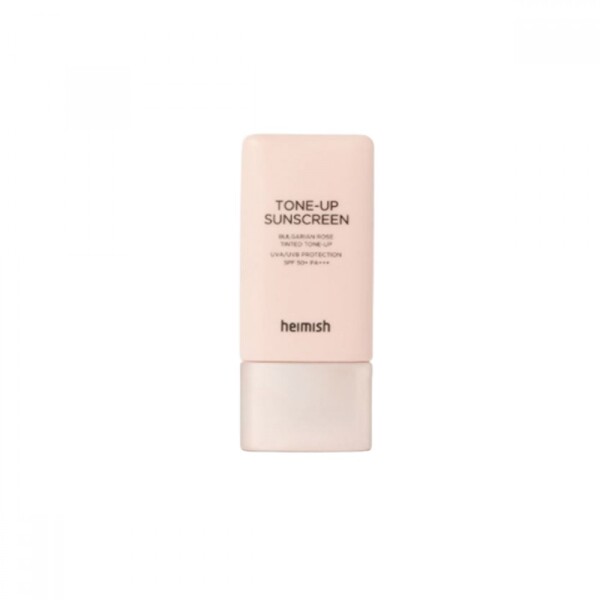 Courtesy of Korean Skincare Brand - heimish
In many cultures, people show care to their loved ones by asking things such as "Have you eaten yet?" or "Don't forget your jacket". As skincare junkies, our version of that is "Have you applied your sunscreen today?" Make sure your Valentine is never without dependable sun protection by gifting the heimish Bulgarian Rose Tone-up Sunscreen SPF50+ PA+++. Killing an impressive 3 birds with 1 stone, this hybrid SPF acts as sun protection, a tone-up tint for banishing dullness, and a makeup primer. It contains Bulgarian Rose water to quench all layers of the skin, making the complexion healthy and radiant.
---
No. 11
Ma:nyo - Banilla Boutique Hug Perfume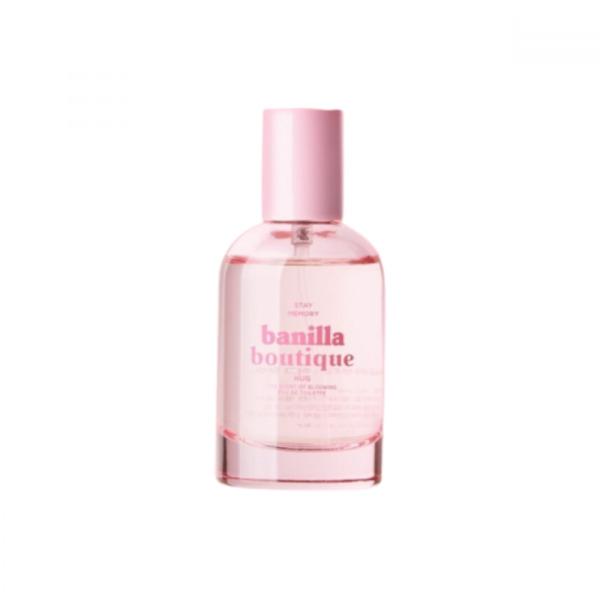 Courtesy of Korean Skincare Brand - Ma:nyo
Not physically with your Valentine? The Ma:nyo Banilla Boutique Hug Perfume evokes the feelings and emotions of a hug with a loved one, enveloping the senses with notes of Lemon Verbena, Lilac, Peony, and Peach. A couple of spritzes on the pulse points and they'll be transported to a sunshine-filled flower field on an early Spring day.
---
No. 12
Glow on the Go: Face & Lip Duo Set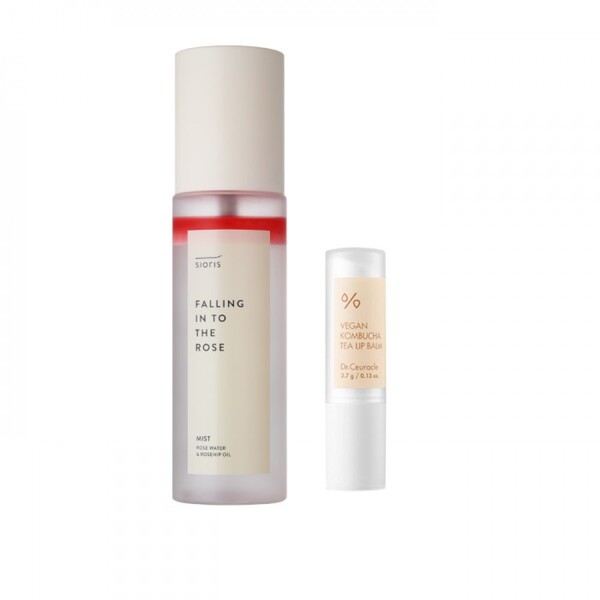 For the busy go-getters, stock them up on portable glow-getters with the Glow on the Go: Face & Lip Duo Set. A Stylevana exclusive, the duo consists of the Sioris Falling into the Rose Mist, a refreshing skin mist enriched with Green Tea water and Argan Oil, and the Dr.Ceuracle Vegan Kombucha Tea Lip Balm, a stick lip balm intensely hydrating lips with Kombucha and Ceramide NP. These items make for great pick-me-ups and allow for moments of self-care throughout a hectic day.
---
No. 13
PETITFEE - Aura Quartz Hydrogel Eye Mask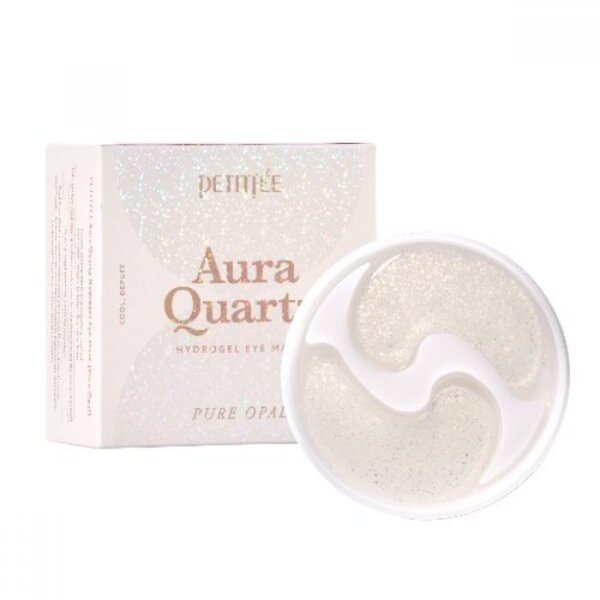 Courtesy of Korean Skincare Brand - PETITFEE
Can't make a spa treatment with your Valentine? Not to worry because the PETITFEE Aura Quartz Hydrogel Eye Mask has got you covered. These quartz-infused eye patches are designed to bring the sparkle back under the eyes, and we're not just talking about their glimmering appearance. Pearl and Diamond powders work with botanical extracts to provide instant cooling relief for depuffing, and elasticity care for treating fine lines.
---
No. 14
MEMEBOX - I'M MEME I'M Afternoon Tea Blusher Palette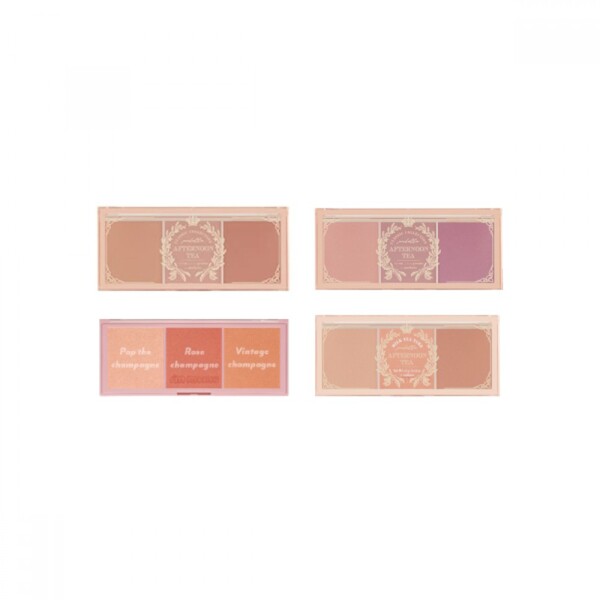 Courtesy of Korean Makeup Brand - MEMEBOX
Makeup fanatics know that when it comes to blush, more is more. With the MEMEBOX I'M MEME I'M Afternoon Tea Blusher Palette, your loved one can mix and match the 3 brewed tea-inspired blush tones to create their signature flush. Nano powder pigments ensure they sweep onto the cheeks smoothly, sans powderiness or pilling, and deliver sebum-controlling properties to achieve pristine, long-lasting wear.
---
Ready to make this Valentine's Day the best one yet? Shop our VANAtine's Day Sale with an exclusive discount you can find on our homepage! Follow us on Instagram and Facebook, as well as keep an eye on the VANA Blog, to make sure you receive all the latest news, promos, and information!