Makeup is fun in all seasons, but we have to argue that it's particularly inspiring during the summer. Bright hues, glowing textures, new trends… there's undoubtedly lots to play with. However when you're battling it out with the raised temperatures and searing heat, you might want to make a few changes to your makeup routine to make it summer-proof and comfortable throughout the day. This is your guide to 5 summer makeup swaps you should make this season, and the top-tier K-beauty picks to add to your makeup bag. Got your pens and paper ready? Let's begin.
---
Summer Beauty Swap #1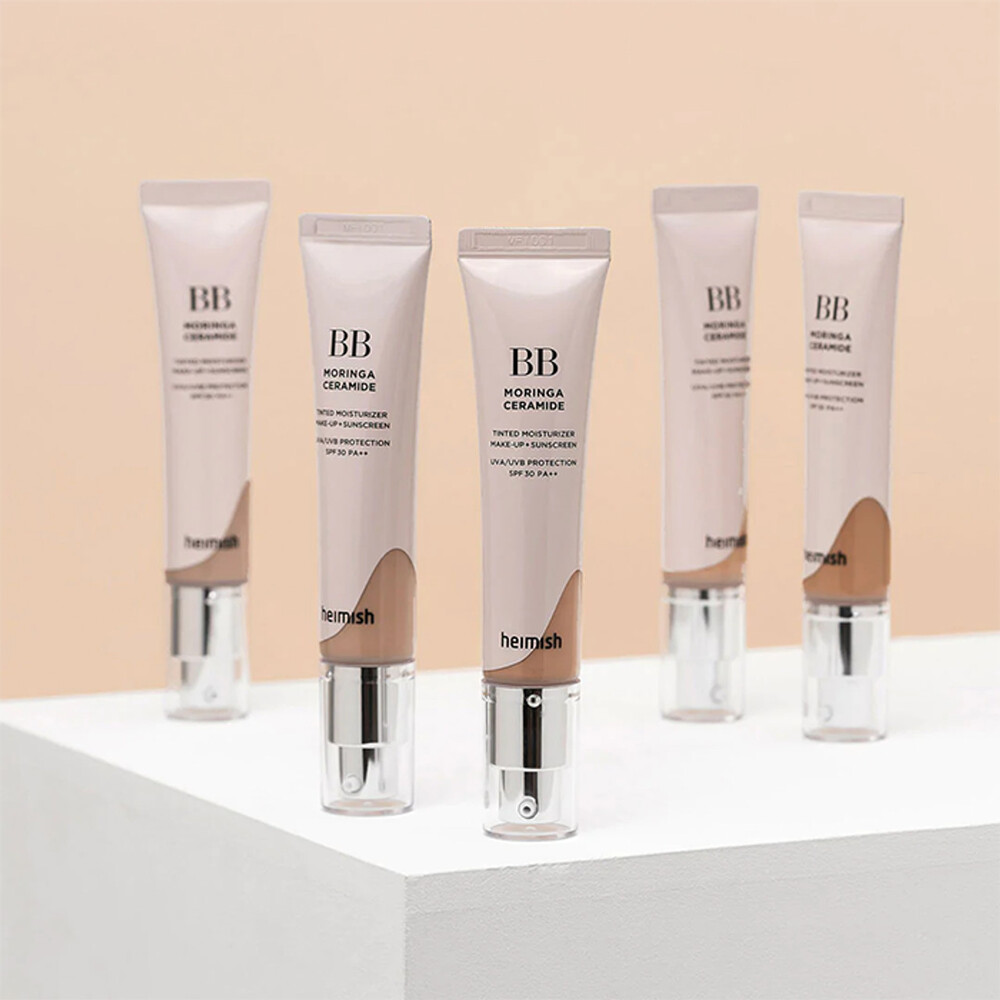 Courtesy of Korean Makeup Brand - heimish
When the summer sun is sizzling and the temps are rising, the last thing you'd want is to apply a thick and heavy base. Not only may it feel more uncomfortable on the skin, but it's also more susceptible to external factors (read: it'll melt off quicker). Keeping your base thin and breathable will allow it to endure sweat, excess oils, and humidity, while still keeping your skin looking fresh.
One concern you may have about lighter bases is that they don't offer the same coverage as a traditional foundation does, but in this case the heimish Moringa Ceramide BB Cream SPF30 PA++ doesn't compromise coverage for lightweight wear. Consider it as an all-in-one moisturizer, foundation and sunscreen (though we'd highly recommend you slick on your normal SPF beforehand) that delivers hydration, conceals blemishes and redness, and provides UV protection; you get all that with just one product and it still feels weightless on the skin. It's enriched with Moringa Fermented Oil and eco-Ceramide that contribute towards its hydrating and barrier-supporting properties.
Best Lightweight Bases for Summer
---
Summer Beauty Swap #2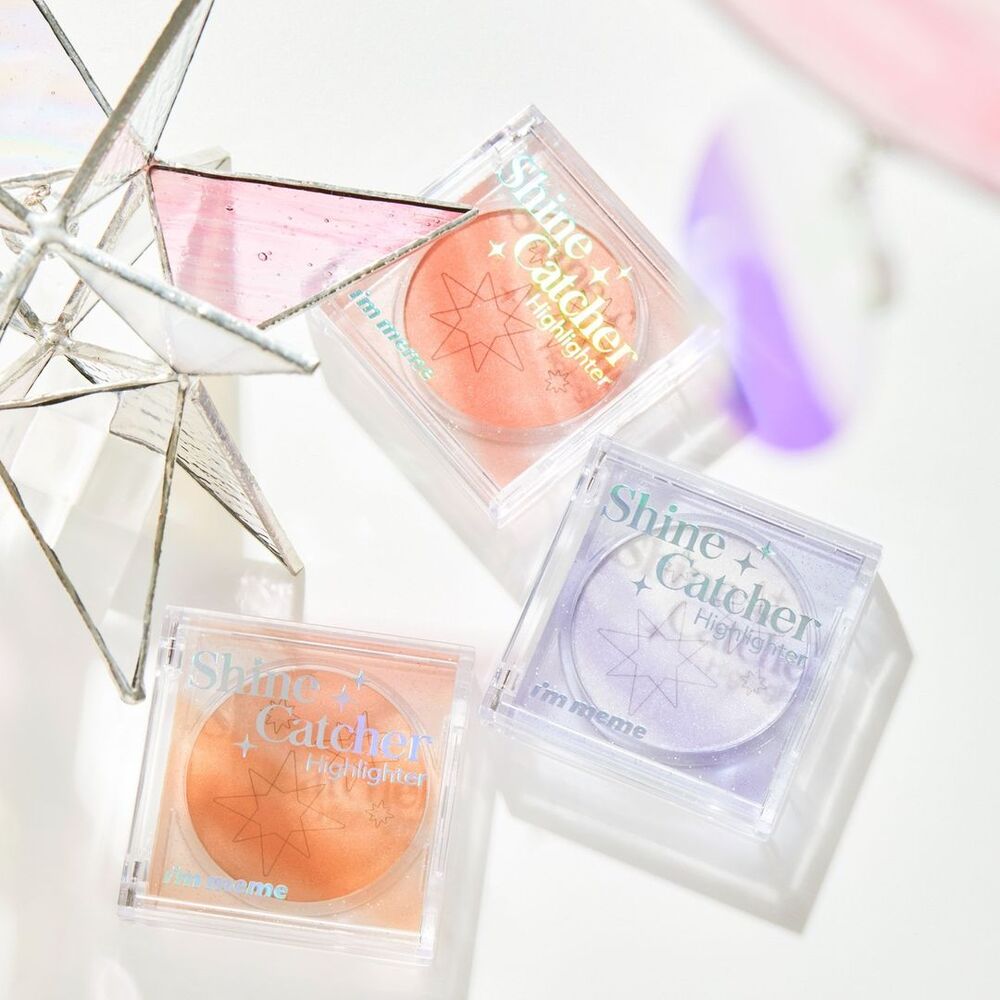 Courtesy of Korean Makeup Brand - MEMEBOX
Glazed skin, aka glazed doughnut skin, has been ruling the summer skincare and makeup trends. It can be achieved with a barrier-fortifying and restorative skincare routine, but don't be afraid to seek out that glassy glow with the help of a highlighter. The beauty of this makeup product is that it's highly versatile and customizable: you can apply it to the tops of the cheekbones, nose bridge and forehead for a targeted glow, or apply it widely for an overall illuminated appearance.
When it comes to inducing a skin-like radiance, the MEMEBOX I'M MEME Shine Catcher Highlighter exceeds all expectations. This finger-friendly putty highlighter contains pearlescent particles that catch the light and reflect a beaming glow. It glides onto the face, thanks to the moisturizing formula, and blends effortlessly into both bare skin and makeup without emphasizing texture.
Best Glazed Highlighters for Summer
---
Summer Beauty Swap #3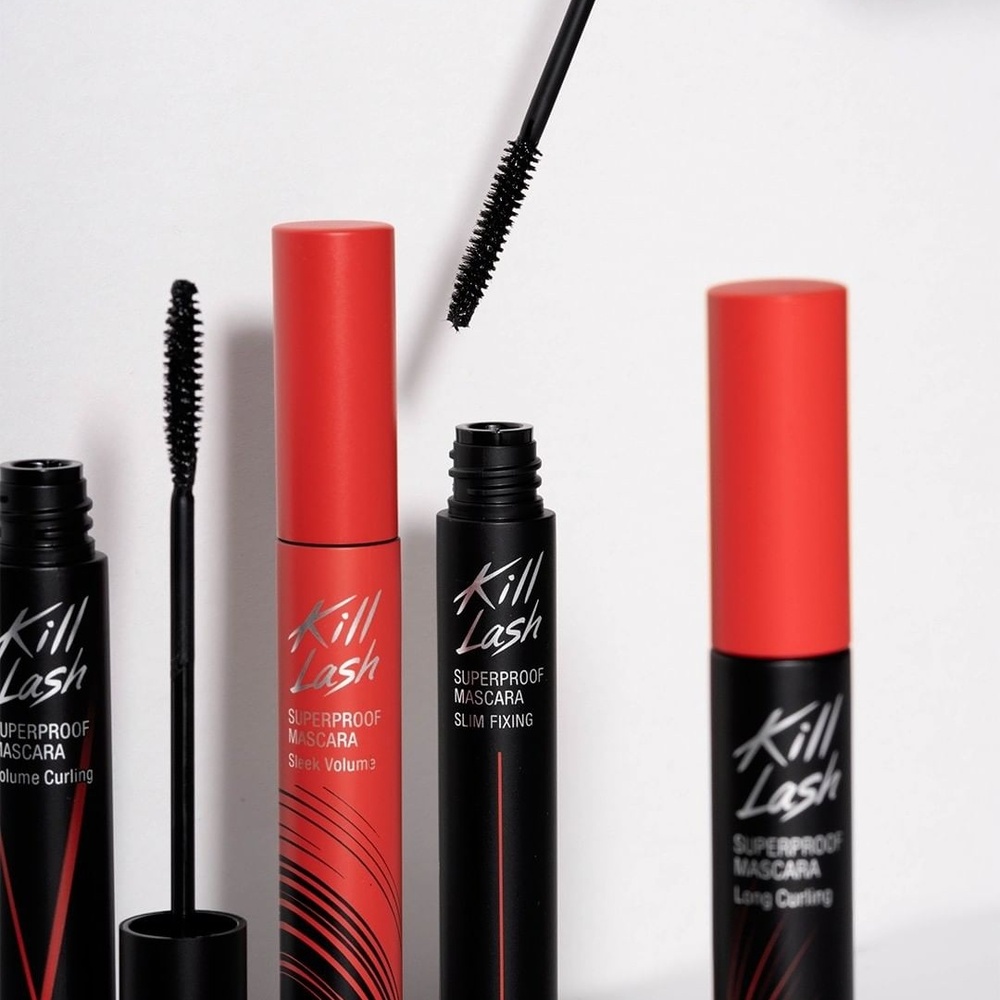 Courtesy of Korean Makeup Brand - CLIO
When you're dealing with the heat and sweat of the season, the last thing you want to do is have to worry about your mascara or eyeliner running. Opt for waterproof eye makeup to ensure everything stays in place, and that your eye look remains as flawless as when you first applied it. Heading to the beach? Taking a dip in the pool? Your eye makeup's locked and loaded, ready to brave all activities and situations.
The CLIO Kill Lash Superproof Mascara is beloved by the Stylevana Team and fans alike for how well it lengthens, volumizes, and fixes the lashes. The water-, sweat-, and truly budge-proof formula includes a wax component within its formula that helps to prevent it from clumping, regardless of how many coats you swipe on, while its slim brush grabs each lash from the root and keeps them separated for ultimate definition.
Best Waterproof Eye Makeup for Summer
---
Summer Beauty Swap #4
Courtesy of Korean Makeup Brand - peripera
Stash away the matte lip formulas, summer is the time to break out the glossy lip tints. A high-shine pout goes with any makeup look, day and night, and oftentimes offers hydrating benefits over their more matte counterparts. Lip tints in particular are meant to stain the lips with color so that they wear more evenly and require fewer touch-ups. This K-beauty staple can be found in every makeup lover's collection, and deserves a place in yours.
Liven up your lips and makeup looks with the flattering hues of the peripera Water Bare Tint. What it is: a non-drying lip tint that applies fresh color to the lips while topping it off with a dewy-clear gloss. A Shine Essence Oil Complex allows the lips to remain moisturized throughout wear, so you can avoid any dryness or flaking. Take your pick from the growing color selection; there's a shade for every skin tone and complexion.
Best Glossy Lip Tints for Summer
---
Summer Beauty Swap #5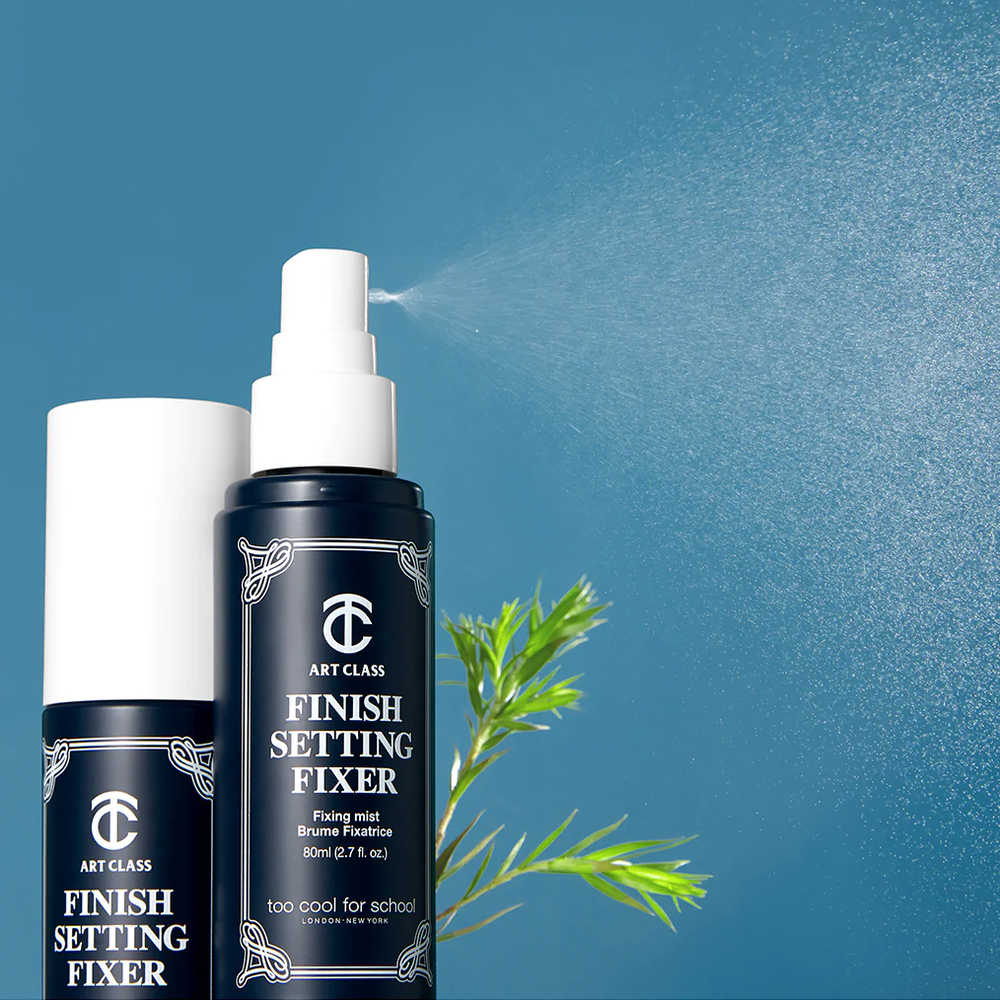 Courtesy of Korean Makeup Brand - Too Cool For School
Picture this: you take your time perfecting your beat, perhaps attempting a new liner technique or blush placement, but by the time you step outside it starts to crease, crack, and disintegrate. This problem can be avoided with a setting spray in your arsenal: this tool not only blends your makeup together for a seamless appearance, but it also secures everything in place so it only comes off when you want it to. It would be a shame to let your handiwork and efforts go to waste, and by spritzing on a setting spray at the end of your routine, you can rest assured that your makeup isn't going anywhere.
A misting of the Too Cool For School Artclass Finish Setting Fixer will do wonders for locking your makeup in. This setting spray promises to make your makeup transfer-proof, creating a moisture barrier that's supported by a plant-derived essence, plus a resilient fixing effect for all-day wear. The mild formula gives the skin a comfortable matte finish that never feels sticky or suffocating.
Best Setting Sprays for Summer
---
Stock up on your summer makeup swaps to nail your MOTDs! Make sure you're following us on Instagram and Facebook, as well as keeping an eye on the VANA Blog, so you receive all the latest news, promos and information!