When cult-favorite meets clean, minimalistic beauty, you'll get heimish. This K-Beauty brand checks all the boxes if you need a range of well-researched skin-healing fix as well as effortless Korean makeup products that will take you through day and night. So on the off chance that you're currently on the lookout for a buzz-worthy brand to switch up your routine, let heimish take you on your first step and get to know its amazing beauty philosophy with Mr. Ho Byung Chae, the CEO of heimish. Scroll down for an insider look at this K-Beauty brand's growing (and glowing) beauty empire!
---
The Story of heimish
Jobie: Hi Mr. Chae, thanks for taking the time to join our VANA Chatroom. Could you tell us how heimish was created and the history behind it?
Mr. Chae: heimish was founded by cosmetic experts with more than 10 years of experience in various fields in the beauty industry that decided to come together to develop a new brand through numerous tests and trials. We aim to be used comfortably by anyone and has been loved as a brand with a variety of easily usable and approachable makeup, skincare, and cleansing products. Moving forward, we plan to launch products with the focus on "clean beauty", launching skincare and cosmetic products with mild ingredients that prioritize healthy skin.
Jobie: What is the beauty philosophy of heimish? Any brand motto?
Chae: Our brand motto is "Grow Your Glow," which means helping customer achieve glowing skin and offering natural makeup. To create naturally glowing skin, we aim to propose an innovative solution for healthy skin by practicing clean beauty.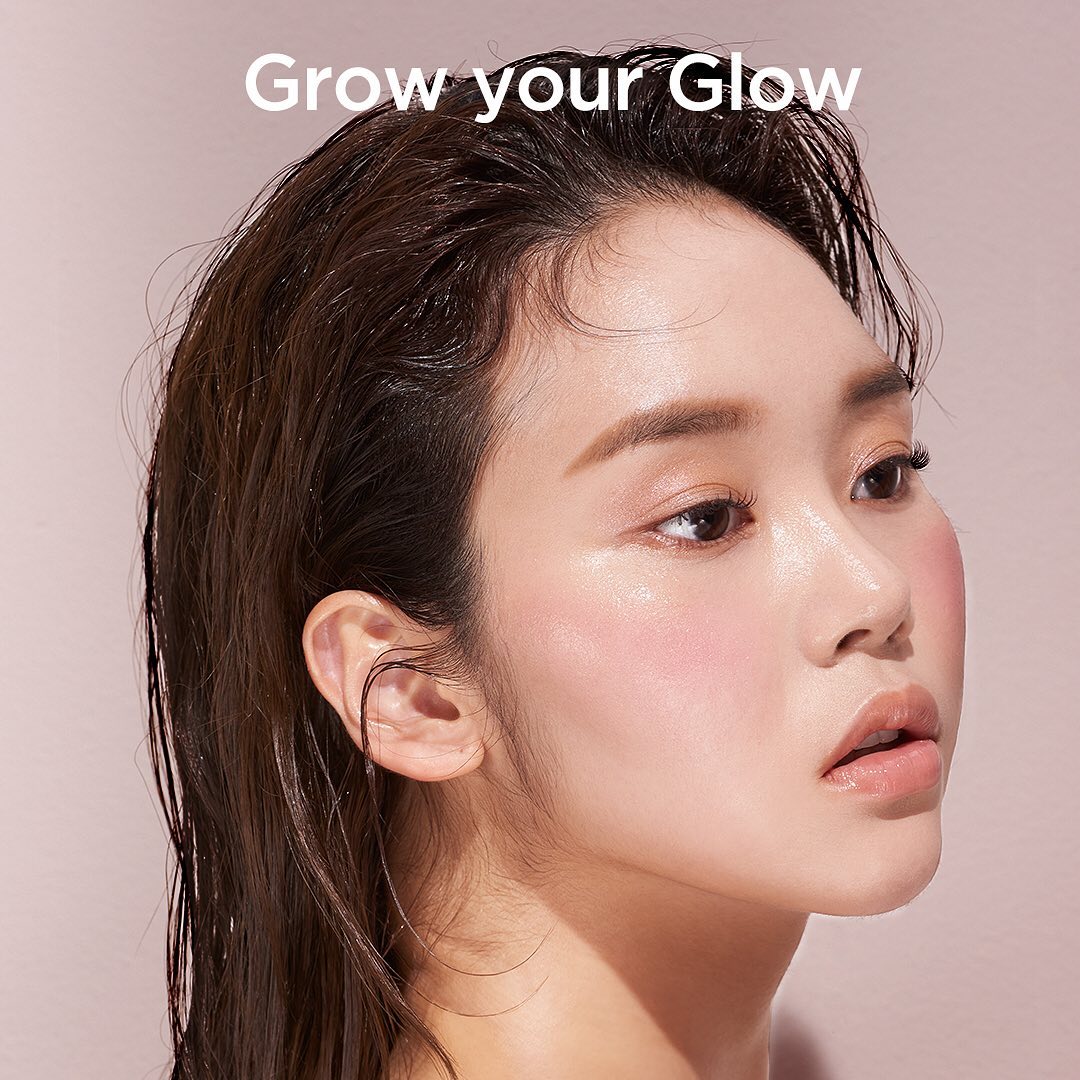 Courtesy of Korean Skincare Brand - heimish
Jobie: What is the first thing you want your customers to think of when they see heimish?
Chae: Our biggest aim as a brand is for customers to think heimish products to be trustable and cost-efficient product sand allow them to repurchase without hesitation. We also make sure our products can be used smoothly without irritation to the skin, while maintaining a reasonable price, high quality, and clean ingredients. Even if some customers have never heard of our brand, we hope that once they try a heimish product, they become loyal customers.
---
The Products of heimish
Jobie: Famous for the bestselling All Clean Balm, what is the inspiration of creating the signature All Clean line with a wide range of deep cleansing options available?
Chae: heimish initially stated off with more focus on makeup products such as easily usable eye palettes with dark colors and eyeliners. After researching on how the widely used cleansing oils can be improved for removing dark eye makeup in a more convenient way, we came to develop a balm type formula, creating the best seller All Clean Balm.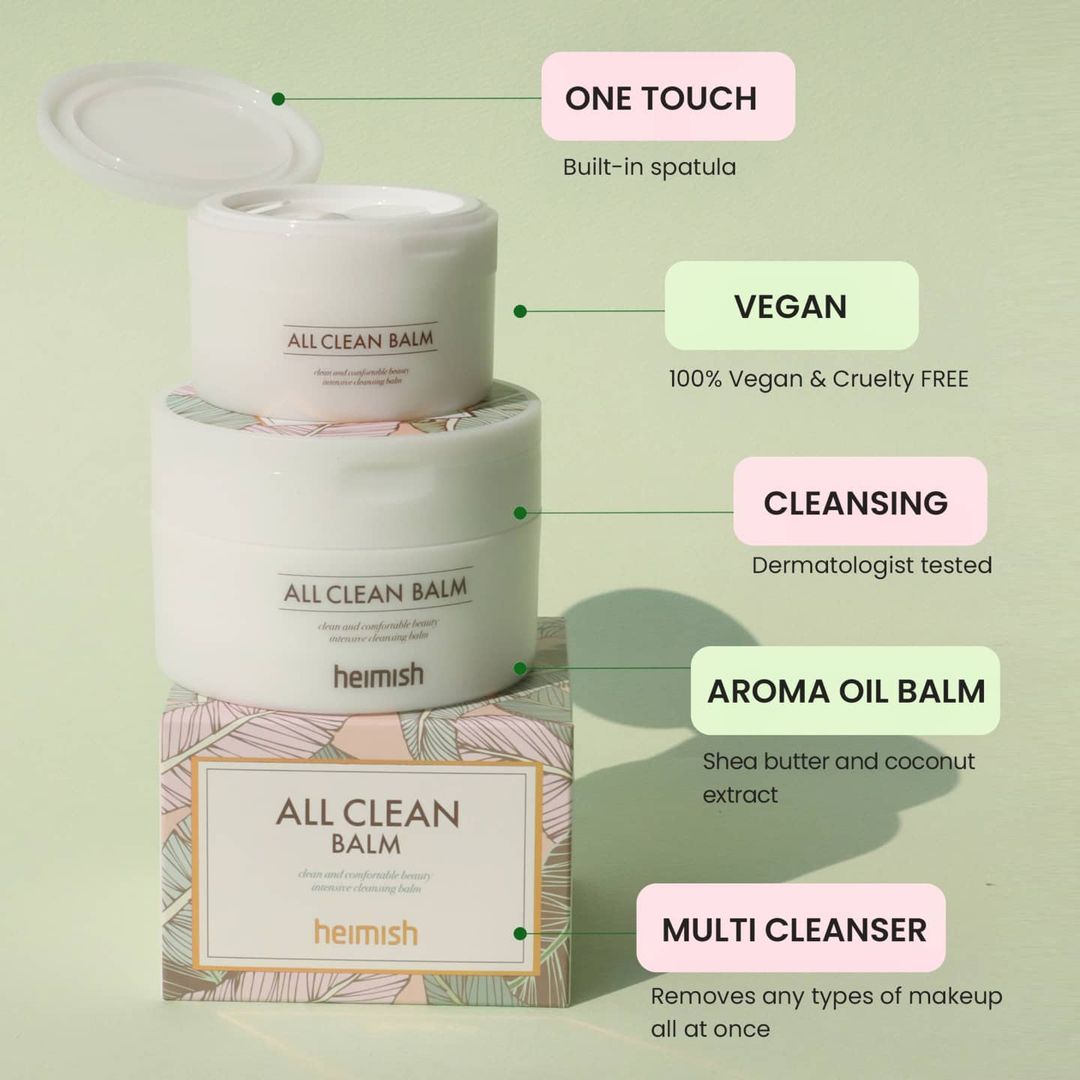 Courtesy of Korean Skincare Brand - heimish
Jobie: How does heimish nail down the best ingredient to help treat different skin concern? For example: Bulgarian Rose, Cica, and Black Tea?
Chae:There are a wide range of raw materials used as cosmetic ingredients, but heimish's R&D department considers matching ingredients and formulas that best compliment each individual skin concern the more important aspect. Rather than selecting which ingredient is the best, we try our best to select effective ingredients that would serve best for each skin concern. For example, the Bulgarian Rose Water is a moisturizing and nutritious ingredient that is good for smooth skin texture.
heimish - Bulgarian Rose Water Mist Serum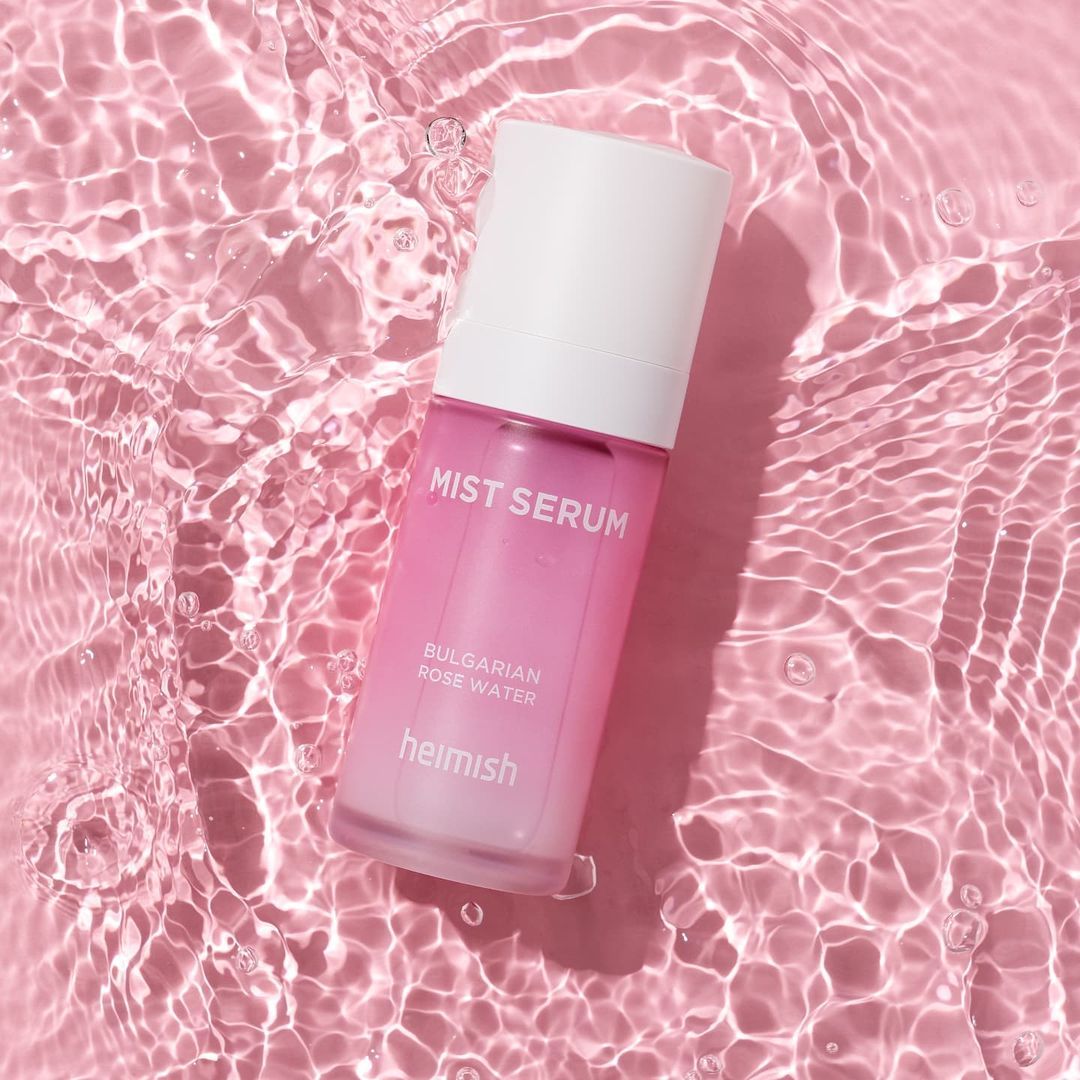 Courtesy of Korean Skincare Brand - heimish
Chae: The newly launched Matcha Biome line series contains ingredients that provide anti-inflammatory and skin calming effects that can create a synergy of probiotics that excellently improve skin conditions.
heimish - Matcha Biome Amino Acne Cleansing Foam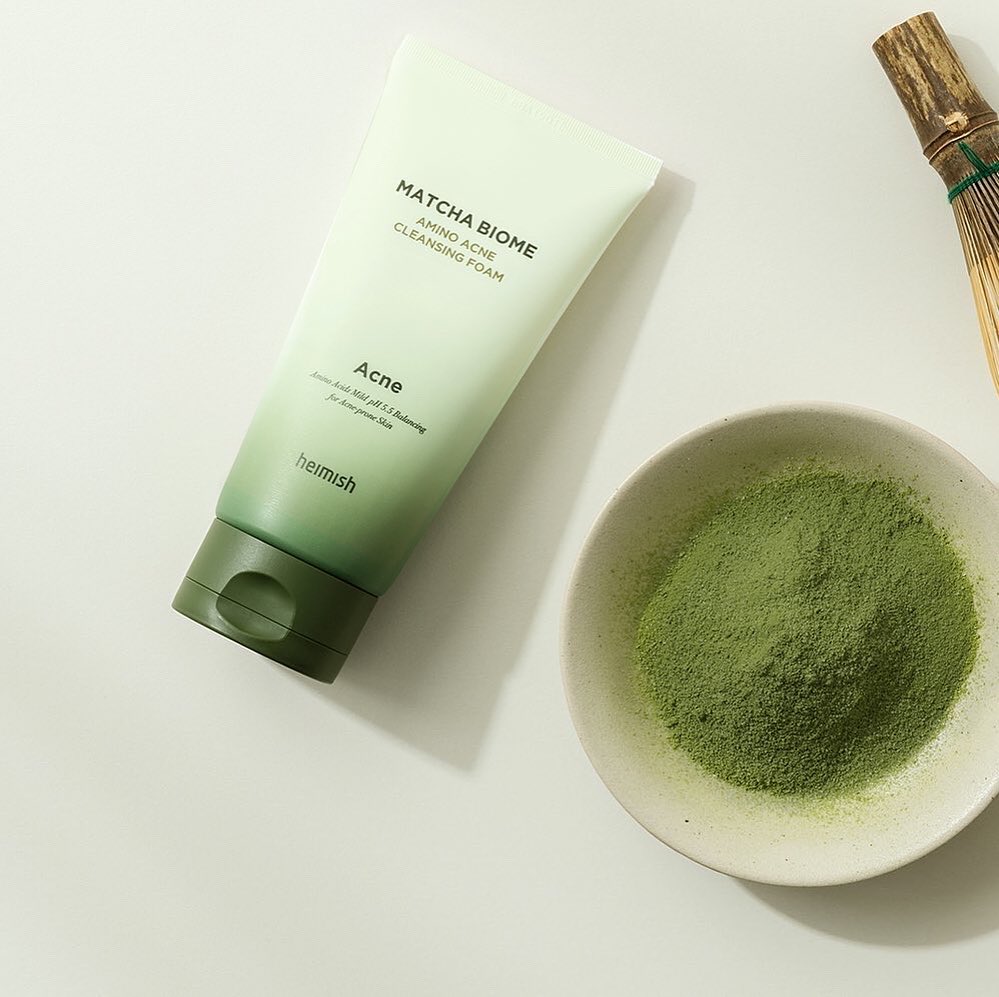 Courtesy of Korean Skincare Brand - heimish
Jobie: How did heimish discover the skincare benefit of seaweed and algae to create the Marine Care line? What is the primary skin concern this line is designed for?
Chae: The sea is considered the origin of all life and a natural resource. Marine lives and seaweed living in the sea have vitality to protect themselves from external damage. We wanted to provide health and beauty of the skin through research on marine water in seaweed ingredients and minerals containing the vitality of the sea, which is how the Marine Care line was introduced.
heimish - Marine Care Eye cream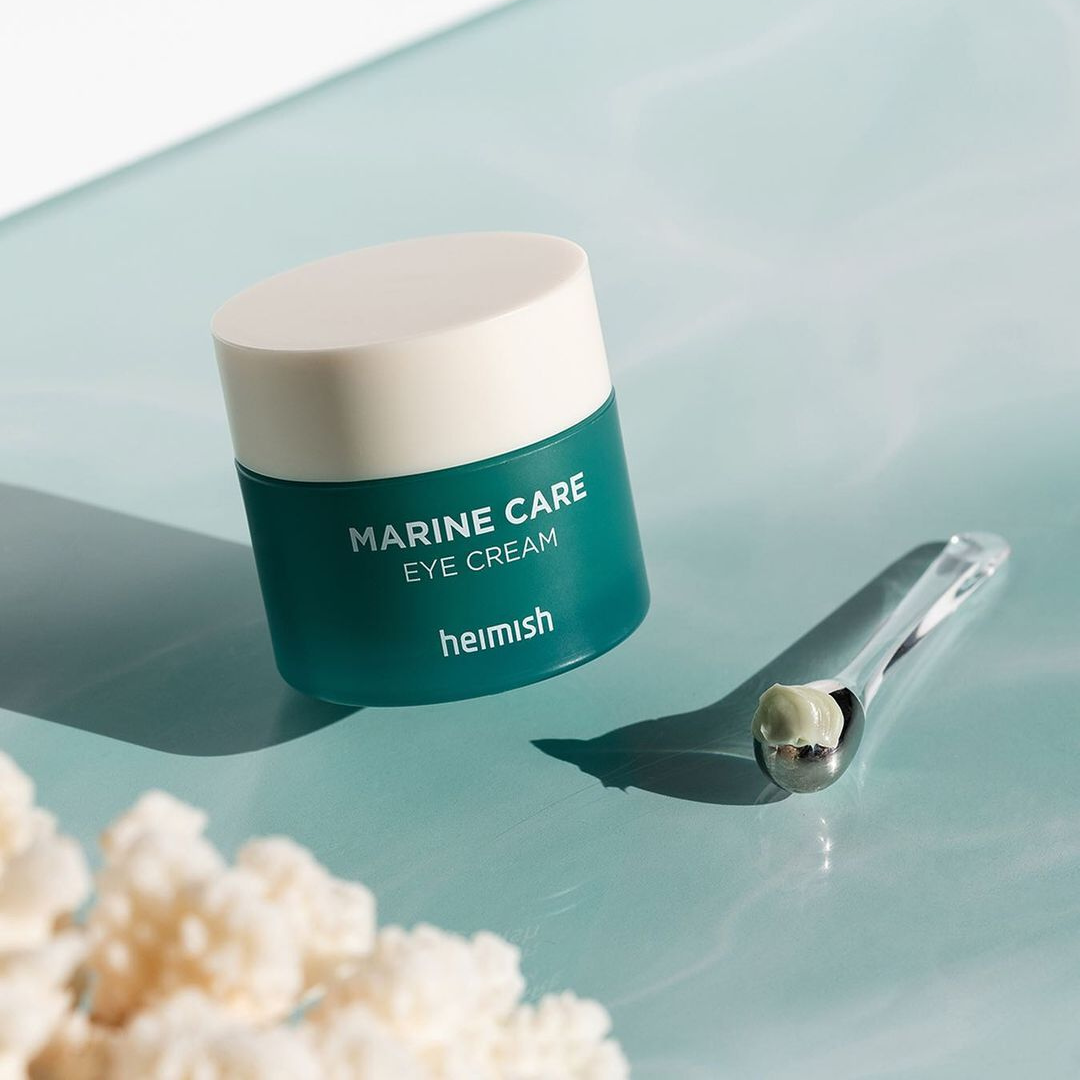 Courtesy of Korean Skincare Brand - heimish
Jobie: For heimish's makeup collection, were there any thoughtful considerations that went into the making of these two different base makeup options, i.e. the Artless Glow Base and the Artless Perfect Cushion?
Chae: heimish's Artless Base Line pursues glowing skin, which refers to skin that shines naturally. To create a glowing skin, you must moisturize your skin with a glow makeup base using the Artless Glow Base that creates a moist effect, and layer with the Artless Perfect Cushion that perfectly covers the skin with a natural sheer coverage.
heimish - Artless Perfect Cushion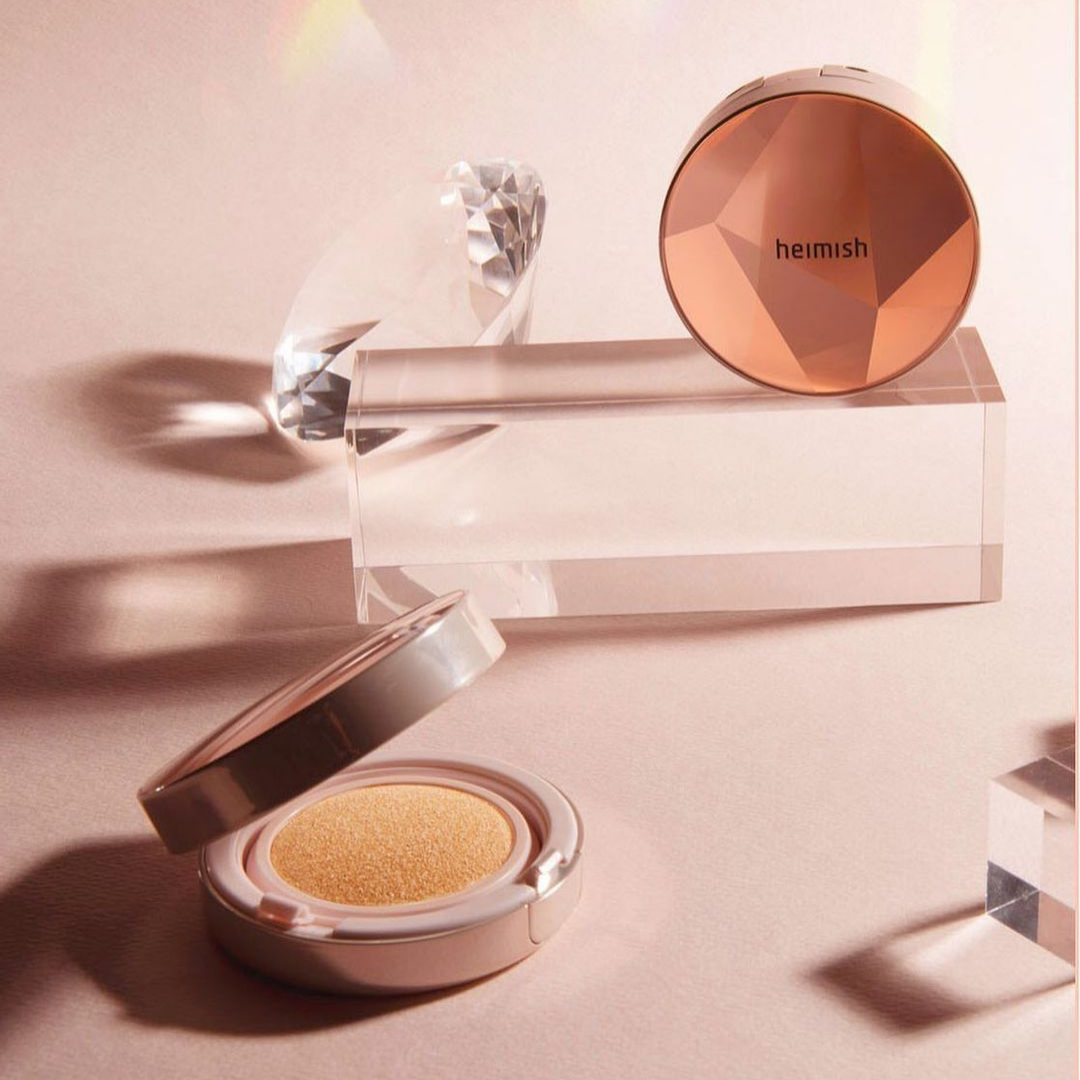 Courtesy of Korean Skincare Brand - heimish
Jobie: Does heimish update their formula of the same product from time to time to keep up with customers' need / feedback?
Chae: Of course! We are highly focusing on the development of product ingredients and formulations to solve various skin problems that are increasing from social issues and aging. We are trying to minimize skin irritation so that even those with sensitive and vulnerable skin can benefit from our product. Since we focus on clean beauty practice, we exclude allergy-causing ingredients and have certified EVE VEGAN.
---
The Future for heimish
Jobie: Should we expect any new products from heimish any time soon?
Chae: Yes, this year we are going to present new skin care lines and cleansing products. Skin soothing to solve sensitive skin problems, new products will be added with the release of recovery line Matcha probiotics and a Mandarin version of the All Clean Balm, which is the best seller of our brand. It will have brightening effects with orange and tangerine ingredients rich in Vitamin C. Plus, All Clean Green Toner Pad will be released, please look forward to it.
heimish - Matcha Biome Hydrogel Eye Patch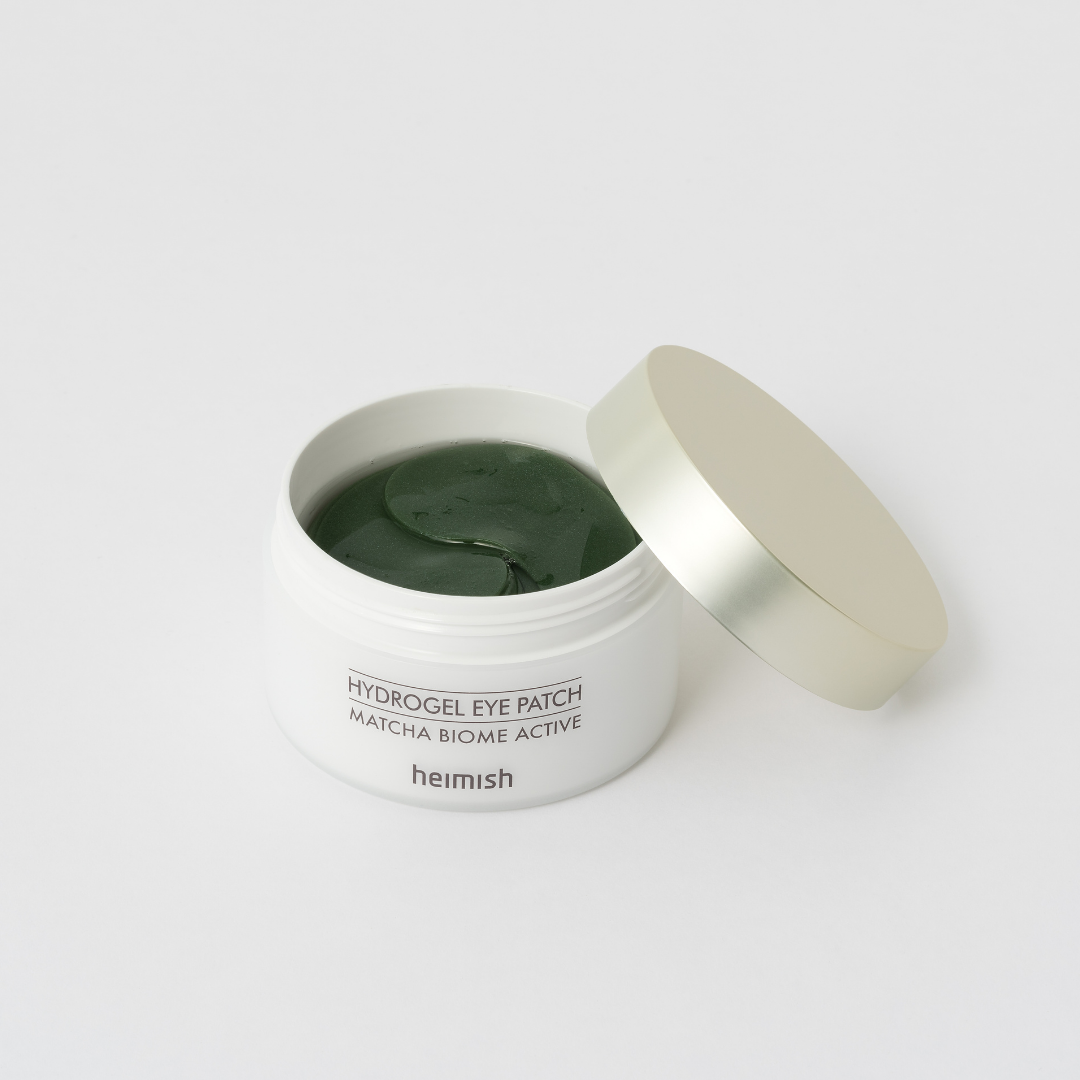 Courtesy of Korean Skincare Brand - heimish
Jobie: Any short-term or long-term goals for heimish?
Chae: heimish has been recognized and loved worldwide for our eye palette and cleaning products. Beyond this, we are aiming to develop skin care products for professional skin care. Heimish is expected to grow as an all-around beauty cosmetic brand by introducing professional skincare beyond the makeup brand.
---
The Loyal Fans Want to Know...
Q: What is the main oil ingredient in the All Clean Balm?
Chae: It contains 10 kinds of natural aroma essential oils such as lavender oil, Pelargonium Graveolens Flower Oil, Eucalyptus Globulus Leaf Oil, and Bergamot oil.
Q: What is the best heimish products to hydrate sensitive skin?
Chae: We recommend using the Matcha Biome line for acne-prone and sensitive skin. The products deliver stronger Matcha ingredients deep into the skin than green tea, with fermented probiotics to help soothe and recover the skin with more upgraded ingredients. We're planning to introduce a hydrating toner and repair cream for this line soon!
Q: Out of all the ingredients, which one is heimish's favorite when it comes to designing the perfect formula for all skin types?
Chae: The first thing about healthy skin care is the balance of oil and water balance, and the soothing of skin that is damaged from the external effects. We are confident that the newly released Matcha probiotics ingredient is the best calming ingredient that is not only effective to calm sensitive skin but also strengthening the skin barrier with probiotics.
Jobie: Thank you for your time, Mr. Chae! We look forward to more new and exciting skincare moments with heimish and wish you all the success!
Explore heimish and its wide range of skincare products to upgrade your skincare routine! Follow us on Instagram and Facebook to get more instant product updates and skincare tips!