True story: last winter my dad told me his skin was feeling dry, so I recommended he try a moisturizer. A few weeks later I asked him how his skin was doing, and he said that he had been using sunscreen at night as his moisturizer. The way my jaw dropped at that moment… I simply could not comprehend that logic. Thanks Dad, for a memory I will never forget.
It's safe to say the confusion with skincare is common among many dads all over the world; I've heard stories from other people and I've seen it firsthand. The reasons range from a lack of knowledge to an overwhelming amount of options, to even sheer laziness. Some tack it up to skincare being a 'thing for girls', which couldn't be farther from the truth. Simply put, skincare is genderless and everyone deserves a routine that works for them. After all, we all have skin and it gets affected by all sorts of factors on the daily.
As Father's Day approaches (18th June FYI), it's the perfect opportunity to show Dad or paternal figures in your life you love them with the gift of skincare. We asked our VANA fans what they wished their dad/husband knew, and compiled a simple guide for them to follow as they start or progress on their skincare journey. Plus, we drop the essential K-beauty picks that deserve a spot on the routine. Read on to learn more
---
1. Daily cleansing
Cleansing is a crucial first step to any skincare routine, as this is when impurities and dirt are washed away. There is, nevertheless, a difference between a water rinse and cleansing the skin with cleanser. Drier skin can get away with a water rinse during the day time while oilier skin types are recommended to use a cleanser, but all skin types should use a cleanser in the PM. This is because the skin accumulates buildup throughout the day and water alone is not enough to wash it away and clean out the pores. If this buildup is not removed, the pores become clogged and can lead to all sorts of skin issues, such as acne or dull skin.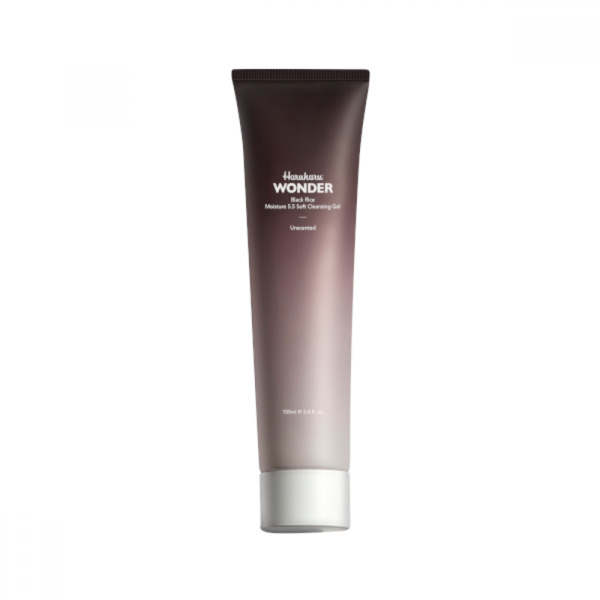 Courtesy of Korean Skincare Brand - Haruharu WONDER
Make cleansing an enjoyable ritual with the Haruharu WONDER Black Rice Moisture 5.5 Soft Cleansing Gel. Unscented and moisturizing, this cleanser is made with Coconut-derived surfactants that clears away buildup without stripping the skin. Fermented Black Rice and Bamboo extracts contribute an additional touch of moisture that leaves the skin smooth and nourished post-cleanse.
---
2. Skincare takes time and consistency
As much as we'd like skincare to do its thing instantly, most products require consistent use to see noticeable results; this includes ingredients like Vitamin C and skincare acids. If they do provide an immediate change, such as hydrating products that immediately quench the complexion, they still require steady use for those effects to remain. Ditch the idea that a skincare routine is a waste of time or unnecessary; it doesn't have to be a long routine and is actually a great way to slot in some self care time on a daily basis.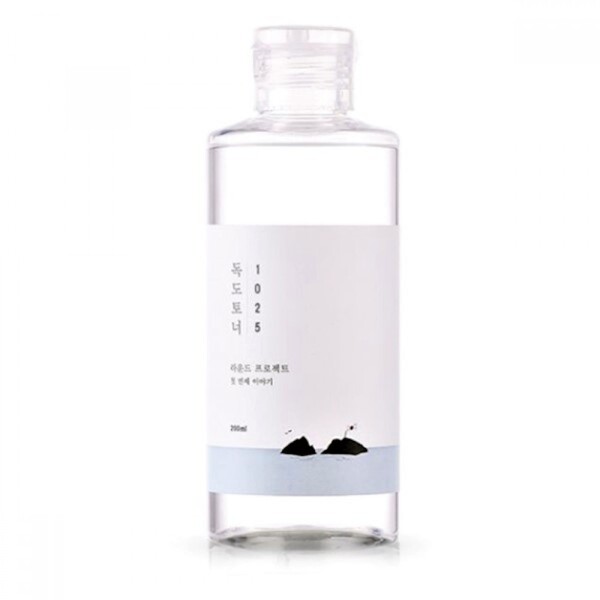 Courtesy of Korean Skincare Brand - Round Lab
For a refreshing splash of hydration after cleansing, the Round Lab 1025 Dokdo Toner is a solid pick to reach for. Deep Sea Water is at the heart of this quenching toner, dousing the skin in 72 types of minerals needed by the body, like Magnesium, Calcium, and Zinc. Panthenol and Allantoin support tired and irritated skin, while Sugarcane Extract replenishes skin moisture. Users rate it highly for how refreshed and hydrated their skin feels after use.
---
3. The "for men" myth
Skincare isn't exclusive to a gender because everyone needs skincare. There are brands out there that push specific product lines "for men" that show off more masculine packaging or branding, sometimes to help men simplify the process of choosing skincare, but they can be saddled with hiked-up prices and lackluster formulas. When choosing what skincare to buy, let the ingredients inform your decisions as they're what put in the work to create a change for the skin.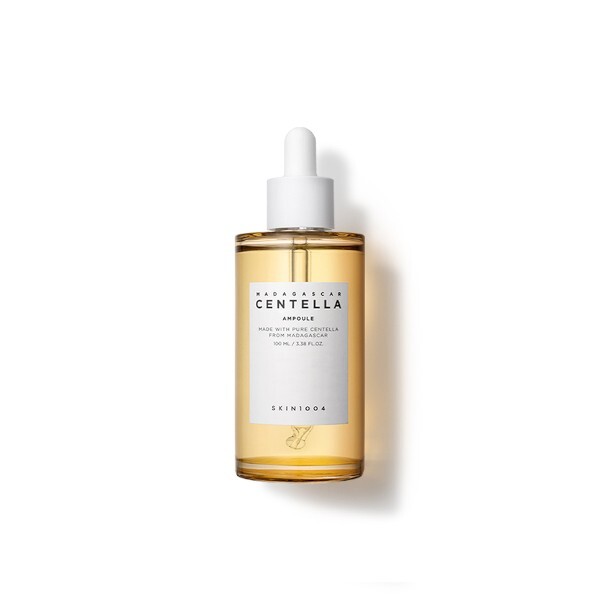 Courtesy of Korean Skincare Brand - SKIN1004
Say you've just finished shaving and you need something to relieve skin dryness, perhaps also to soothe any irritation. The SKIN1004 Madagascar Centella Ampoule fits the bill as it's formulated with 100% Centella Asiatica that rebalances the skin and calms inflammation. The watery texture gets absorbed easily without leaving behind any sticky residue, making the skin supple, soft, and restored.
---
4. Skincare for aging skin
Aging is a natural process in life that will take a toll on the skin, but there are easy ways to navigate delaying signs of aging like wrinkles, sagging skin, or dryness. Our full guide to the best ingredients for mature skin can be found here, but to highlight one in particular, I'd recommend Vitamin C. It's a potent source of antioxidants that fights the free radicals responsible for collagen breakdown, resulting in said signs of aging. Vitamin C works well during the day, after toner and before moisturizer, but it needs to be paired with a sunscreen to secure its efficacy.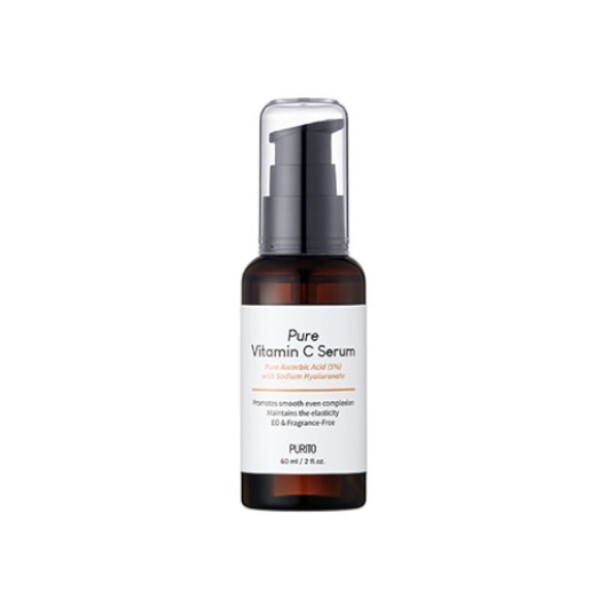 Courtesy of Korean Skincare Brand - PURITO
The PURITO Pure Vitamin C Serum is an excellent option for anyone just starting out with Vitamin C. It features a low dosage of 5% Ascorbic Acid that gently but effectively treats a myriad of skin concerns: dullness, uneven skin tone, dark spots, and a loss of elasticity to mention a few. With consistent use improves signs of aging, making the complexion become bright, firm, and even-toned again.
---
5. Approaching Retinol as a beginner
Retinol is a skincare ingredient that is very effective in treating signs of aging and acne. However, less people tend to try Retinol as it is known to cause skin irritation on particular complexions. It's an ingredient that your skin must build up tolerance to, in order to withstand higher concentrations of it for enhanced results. That being said, starting with a low concentration is a good way to get your foot in the door and work your way up to more potent Retinols for strong, glowing skin.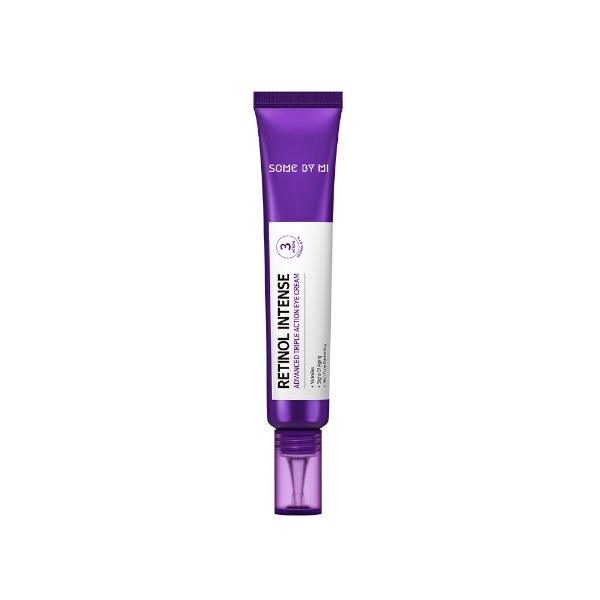 Courtesy of Korean Skincare Brand - SOME BY MI
The SOME BY MI Retinol Intense Advanced Triple Action Eye Cream is formulated to be safe for use on sensitive skin, making it a suitable starting point for Retinol beginners. Retinol, Retinal and Bakuchiol are blended to create the ultimate triple threat eye cream that addresses wrinkles, dark circles, and a loss of firmness. The best part? It can be used on any part of the face that requires a boost, including the forehead, frown lines, and lip lines. Multi-tasking skincare for the win!
---
6. Not all skin is the same
Just as individual people have their own personalities and strengths, not everyone has the same skin type. This means that the skincare that works for one person may not necessarily work as well for another, and you can't just pick up any skincare expecting it to transform your skin. To break it down as simply as possible, the 3 main categories are: dry, oily, and combination (a mix of the former two). Understanding your skin type will help you choose the right products for maintaining a healthy and balanced complexion, as well as knowing which ingredients to avoid.
Courtesy of Korean Skincare Brand - Etude House
Luckily there are some products out there that are approved by users of all skin types, a good example being the Etude House Soon Jung Hydro Barrier Cream. Free of harmful chemicals and ingredients, it spotlights soothing Panthenol and Madecassoside that calm and protect the skin barrier, while delivering abundant moisture. The moisturizer is formulated at an ideal pH of 5.5 to maintain skin health, and its texture strikes the perfect balance between light and rich.
---
7. Sunscreen is non-negotiable
UV exposure may seem harmless, but those invisible rays can cause more damage than you think. Besides the well-known issues of sunburn and skin cancer - which are reason enough to slather on SPF - sun damage affects skin health in other ways: dryness, texture, fine lines, and hyperpigmentation. Combined, these effects result in skin that doesn't look or feel good.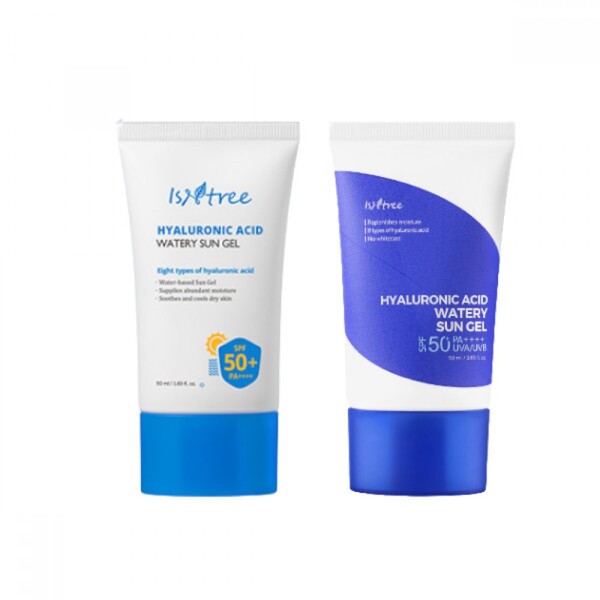 Courtesy of Korean Skincare Brand - Isntree
A common reason as to why a lot of people dislike sunscreen is that it feels greasy and heavy on the skin. The Isntree Hyaluronic Acid Watery Sun Gel SPF50+ PA++++ is a VANA Award-winning crowd-pleaser that throws those qualms out the window with its lightweight, smooth, and white cast-free formula. Because it's formulated with 8 types of Hyaluronic Acid, it's hydrating enough for a range of skin types to use as a moisturizer-sunscreen hybrid, cutting out moisturizer in Dad's day routine to reduce that heavy feeling.
---
Make this the best Father's Day yet and lock that skincare routine down! Make sure you're following us on Instagram and Facebook, as well as keeping an eye on the VANA Blog, so you receive all the latest news, promos and information!