Dry skin is no stranger to rashes, itching, flaking and even cracks during the winter time; do not even mention the frequent exposure to moisture-stripping soap and alcohol hand sanitizer this year which could really drive your dry skin crazy. So if you are looking for a solution to curb dryness on your skin, you should try incorporating face oil and body oil into your daily skincare routine. We've rounded up a list of best selling body oil and face oil formulas for you so you can finally treat your dry, itchy skin with lasting results.
---
- Face Oil -
No. 1
ROVECTIN - Skin Essentials Barrier Repair Face Oil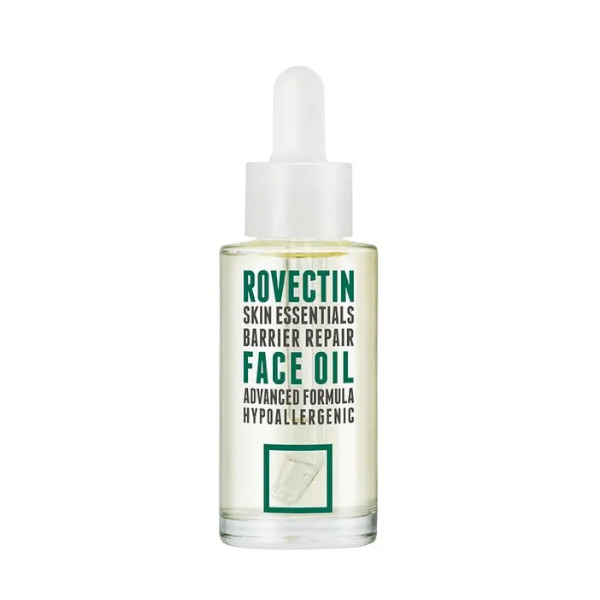 Courtesy of Korean Skincare Brand - ROVECTIN
Stylevana K-Beauty Review: Out of many effective skincare ingredients that we always celebrate about, Vitamin E is definitely one of those we have not praised enough. Vitamin E represents a family of oil-soluble antioxidants, and it is known to be very helpful for different skin conditions. ROVECTIN's Skin Essentials Barrier Repair Face Oil features Vitamin E, neroli oil and other nourishing ingredients to deeply hydrate dry skin and combat signs of aging. This face oil has a lightweight texture, which makes it suitable for all skin types.
---
No. 2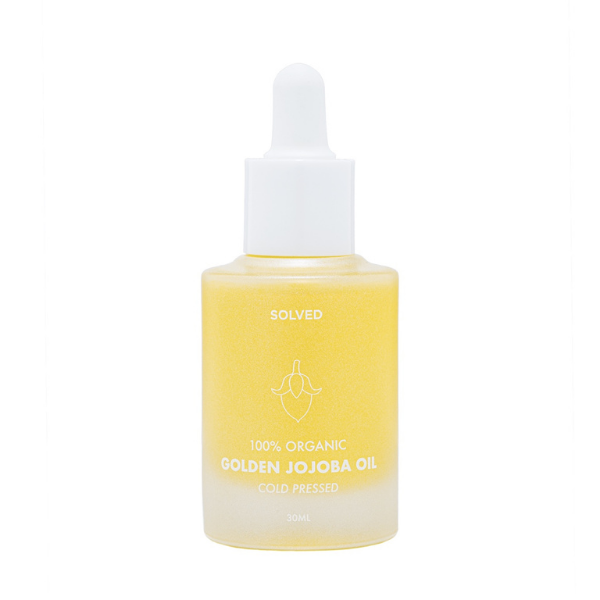 Courtesy of Korean Skincare Brand - SOLVED SKINCARE
What is jojoba oil? Jojoba oil is rich in fatty acids and lipids that are really moisturizing but at the same time it will not clog pores or make pimple worse. If you are not familiar of what jojoba oil can do for your skin, just imagine it is a big gulp for dry skin, capable of quenching the worst thirst. Jojoba face oil works well with acne skin as well.
Stylevana K-Beauty Review: Formulated with a whopping 100% Organic Golden Jojoba Oil, SOLVED SKINCARE's Jojoglow is a true multi-tasker as it helps smooth over wrinkles, fight free radical damage, soothe skin while also serving as a cuticle conditioner and dry scalp treatment. Thanks to the anti-inflammatory properties, the Golden Jojoba Oil also alleviates irritation, reduces redness, and comforts troubled, damaged skin.
---
No. 3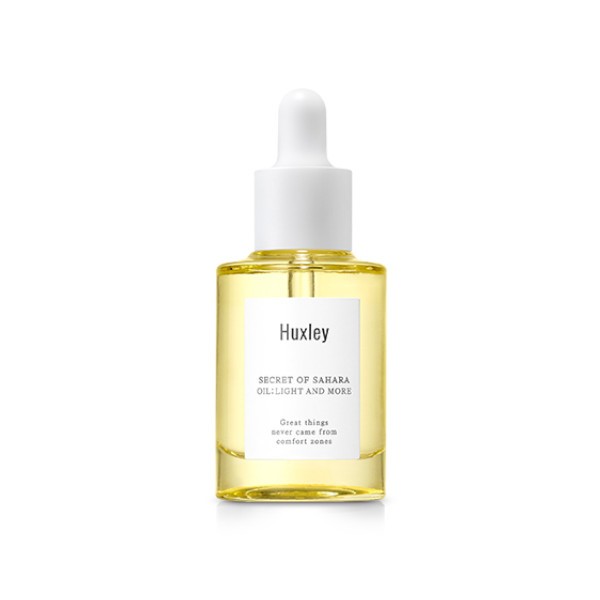 Courtesy of Korean Skincare Brand - Huxley
Stylevana K-Beauty Review: Huxley's Light And More Oil is another face oil starring jojoba oil as the star ingredient, alongside Vitamin E and antioxidants to penetrate dry, itchy skin. This face oil feels extremely nourishing on the skin as it absorbs into skin while replenishing moisture and delivering nourishment to reveal smoother, glowing skin. If you need a coat of protection to shield your dry skin from harsh winter gusts, this Huxley face oil will get the job done.
---
No. 4
Haruharu WONDER - Black Rice Facial Oil
Courtesy of Korean Skincare Brand - Haruharu WONDER
Stylevana K-Beauty Review: Black rice is touted for its healing and antioxidative power, and Haruharu WONDER's take — the Black Rice Facial Oil — is among our all-time favorites. What's in the bottle is a nourishing blend of black rice bran oil, Jojoba, sweet almond, sunflower seed + lavender oil to further protect skin, promote elasticity and soothe irritations. For super dry season, you can mix it with a cream, essence or even foundation for an extra layer of glow to achieve a more radiant complexion.
---
No. 5
PURITO - Plainet Squalane Oil 100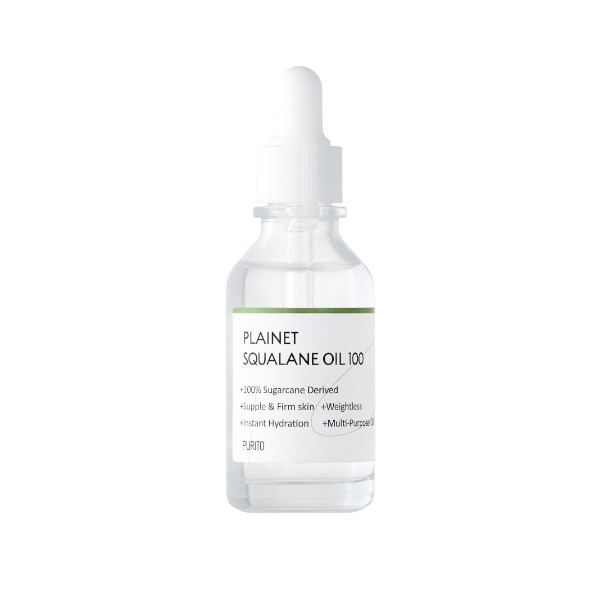 Courtesy of Korean Skincare Brand - PURITO
Stylevana K-Beauty Review: The wow factor that makes PURITO Plainet Squalane Oil 100 one of the best face oils to use in winter is that it's powered by squalane 100% derived from sugarcane. This lightweight, multi-purpose face oil helps firm, lift, and recharge dull, dry skin with anti-aging care. This Korean face oil penetrates into the skin instantly for hydration and helps boost skin elasticity. Not to mention the fast absorbing formula that facilitates and optimizes the functions of other skincare products from your skincare routine.
---
No. 6
Benton - Let'S Carrot Multi Oil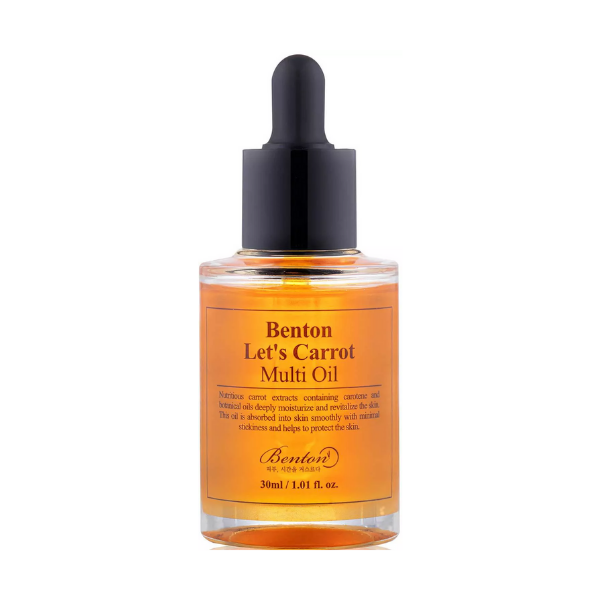 Courtesy of Korean Skincare Brand - Benton
Stylevana K-Beauty Review: Skin feeling stressed out lately and missing that lit-from-within glow? The Benton Let'S Carrot Multi Oil is here to help out. The carrot-infused formula features a cocktail of vitamin A + vitamin E to help you achieve smomother, plumper, and brighter skin. This antioxidant-rich face oil also helps to calm irritation and minimizes the appearance of wrinkles and acne scars.
---
- Body Oil -
No. 1
Pyunkang Yul - ATO Nourishing Baby Oil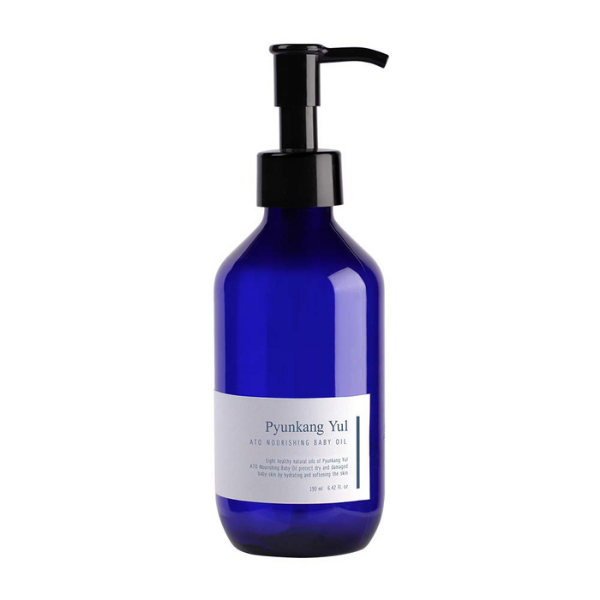 Courtesy of Korean Skincare Brand - Pyunkang Yul
What is olive oil? Olive oil is a very common ingredient in skincare products; you can also easily find it in body oil formulas. Olive oil is an intense moisturizer, which works especially great as an allover treatment for extremely dry skin.
Stylevana K-Beauty Review: Pyunkang Yul's ATO Nourishing Baby Oil contains not just olive oil but five more natural oils — sunflower seed oil, jojoba seed oil, sweet almond oil and macadamia seed oil. This moisturizing body oil fortifies the moisture barrier of dry skin.
---
No. 2
aromatica - Awakening Body Oil - Peppermint & Eucalyptus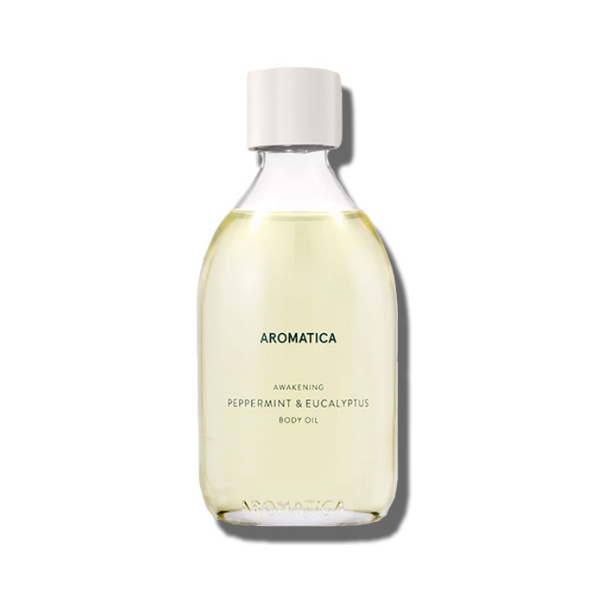 Courtesy of Korean Skincare Brand - aromatica
Stylevana K-Beauty Review: We can always count on aromatica to bring us the most refreshing self-care experience with the best scented skincare products. So when we say aromatica's Awakening Body Oil with Peppermint & Eucalyptus smells like a dream, we mean it. This scented body oil is formulated with peppermint and eucalyptus to fill your body with clear, refreshing energy. It is also the perfect body care product to pamper your post-shower body, with super enriching formula thanks to jojoba oil, vitamin A, D and E, as well as 6 plant-derived oils including olives, almonds, and sunflowers.
---
No. 3
Atopalm - Maternity Care Massage Oil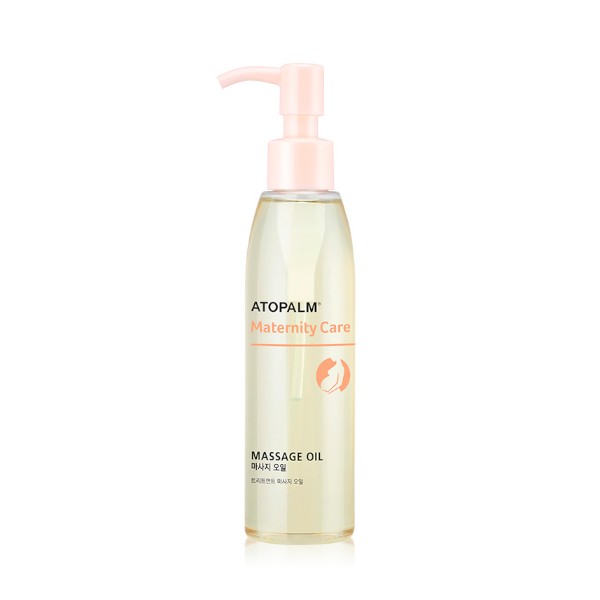 Courtesy of Korean Skincare Brand - Atopalm
Stylevana K-Beauty Review: Good news for pregnant ladies, Atopalm's Maternity Care Massage Oil not only comforts dry skin but also helps with relieving itchy skin and stretch marks to reveal a more firm and supple skin surface. For that, you can thank the MLE (Multi-Lamellar Emulsion) and Ceramide dream team to restore the skins' protective moisture barrier system, while phytosqualane and collagen helps supply water and nutrients to quickly calm irritation and leave the skin feeling smooth and looking healthy.
---
No. 4
Dr. Jart+ - Ceramidin Body Oil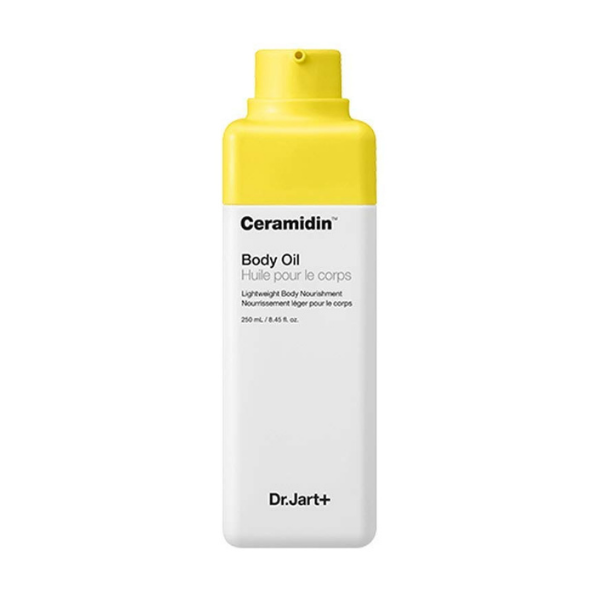 Courtesy of Korean Skincare Brand - Dr. Jart+
Stylevana K-Beauty Review: Curated from Dr. Jart+'s most coveted Ceramidin™ skincare collection, the brand's Ceramidin™ Body Oil is a hallmark skincare product when it comes to strengthening skin barrier and shield from water and moisture loss. Featuring a good-for-the-skin ceramide complex, this body oil is the ultimate key to having perfectly hydrated skin throughout the winter season. Not to mention the deeply moisturizing formula and the rich-textured cream that dives deep into your dermal layer to deliver intense moisture.
---
No. 5
SKINFOOD - Grape Seed Oil Body Coating Oil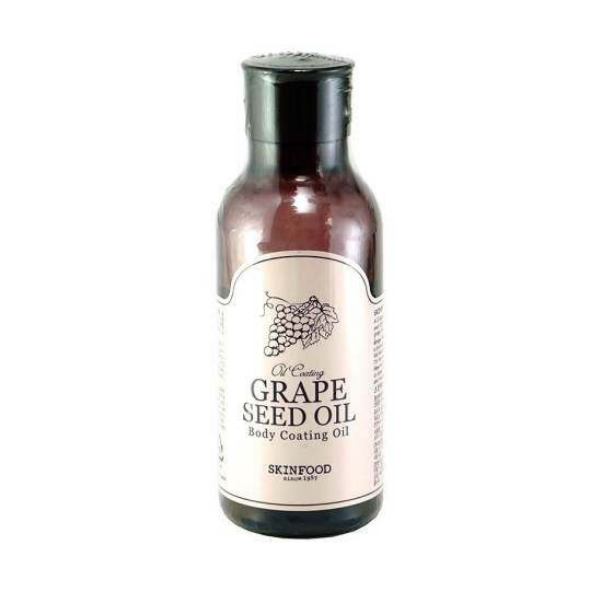 Courtesy of Korean Skincare Brand - SKINFOOD
Stylevana K-Beauty Review: Grapeseed oil works great at making your skin softer and more elastic, that's why the SKINFOOD Grape Seed Oil Body Coating Oil is one of the best body oils to keep in your body care routine. This hydrating, nourishing body oil presents you with a soft and dewy skin as the nutrients deeply penetrate into your skin. So consider this body oil the soothing nightcap for your skin.
---
No. 6
Huxley - Body Oil Moroccan Gardener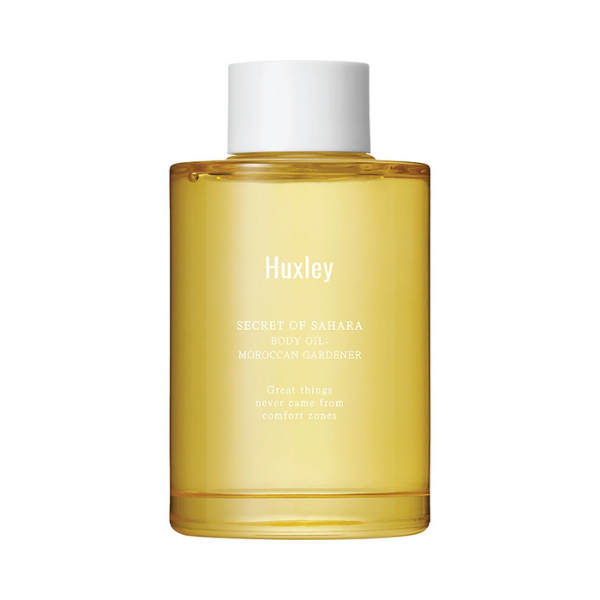 Courtesy of Korean Skincare Brand - Huxley
Stylevana K-Beauty Review: The Huxley Body Oil Moroccan Gardener is infused with a cocktail of skin-nourishing oils, including prickly pear seed oil, sweet almond oil, sunflower seed oil, rosehip oil, and green tea seed oil. This body oil is hailed as a game changer for dry skin because it delivers a serious dose of nighttime moisture that also protects and rejuvenates the skin with a renewed glow. Apply it all over your post-shower body to get the extra TLC it needs.
---
Winter season means it's time to swap in a nourishing and moisturising face oils and body oils to curb parched, dry skin. So pick up your favorite face care products and body care products from all the coveted Korean brands and Japanese brands on Stylevana to let your dehydrated skin be a thing of the past! Follow us on Instagram and Facebook to get more instant product updates and skincare tips!