Winter is here. No, we are not talking Game of Thrones, people. What we are talking about today is how to take care of dry skin in winter to make sure that it stays as glowy and hydrated as ever.
Now skin needs a consistent routine throughout the year, but the texture of the products used in different seasons should change. Today, we will focus on what to do when it gets cold out there.
---
Day routine: Hydrate and protect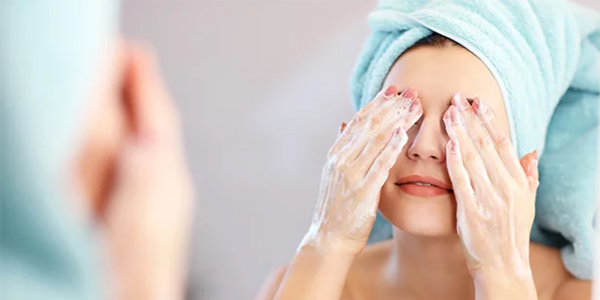 The staple of any day routine is cleansing, hydrating and protecting. In winter though, you should tailor the steps of your trustworthy Korean skincare plan to colder temperatures. This means switching lighter textures for thicker ones and choosing ingredients that are more on the oil and butter side, rather than water-based. This is because the skin loses moisture in the cold and having a cream that is mostly composed of water might actually make evaporation easier. We definitely don't want to lose any more water than we normally would.
So, what's the plan? Creamy moisturizers, oils and butter-based face creams are all great for winter months.
And of course, no day routine would be complete without a 30 SPF or higher. Some people might think that since the sun is not as strong in winter, SPF is an unnecessary step. But the truth is, the sun's rays and UVA exposure are as strong in winter as in summer. Ever seen pictures of people who went skiing and got their whole face burned, even at freezing temperatures? Yeah, that's what we're talking about. So, SPF is non-negotiable, but you can choose the texture you prefer. A thicker one will complement thicker creams perfectly and will make you feel like your skin is wrapped up and cozy and ready to take on the day.