When you're in need of a stock up on skincare, sets are the way to go. The festive season brings about many curated sets that not only work great as gifts and reduce the time needed to seek out different products, but also allows you to buy more and save big. We're sharing the 10 skincare sets on our radar that have our stamp of approval for gifting to a loved one, or simply keeping for yourself. Continue reading to explore our picks!
*Psst! Make sure you reach the end of the guide - a present from Santa is waiting for you!
---
No. 1
VANA Award 2022 - Top Voted Skincare Kit Set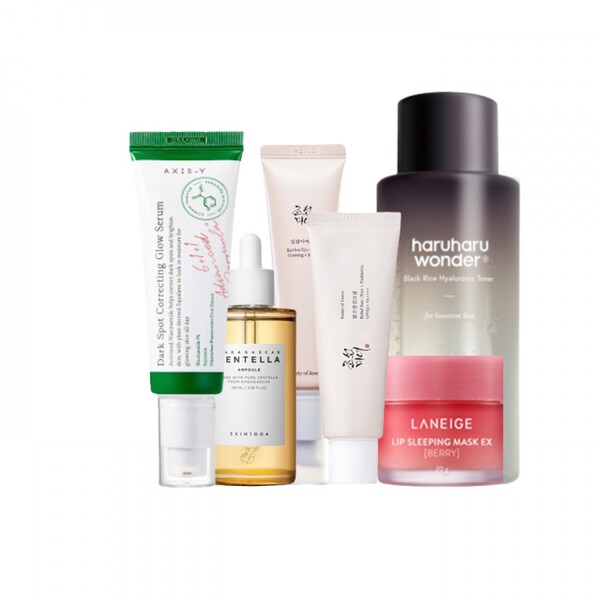 Our VANA Awards highlight the best and the brightest of K-beauty, and we created the VANA Award 2022 Top Voted Skincare Kit Set for those seeking 5 star-rated essentials to add to their routine. This set of 6 items has you covered from the start of your routine, all the way to the end. Featuring LANEIGE, Haruharu WONDER and more, this crew will get you the healthy and happy skin of your dreams.
---
No. 2
heimish - STYLEVANA Exclusive Bulgarian Rose Special Set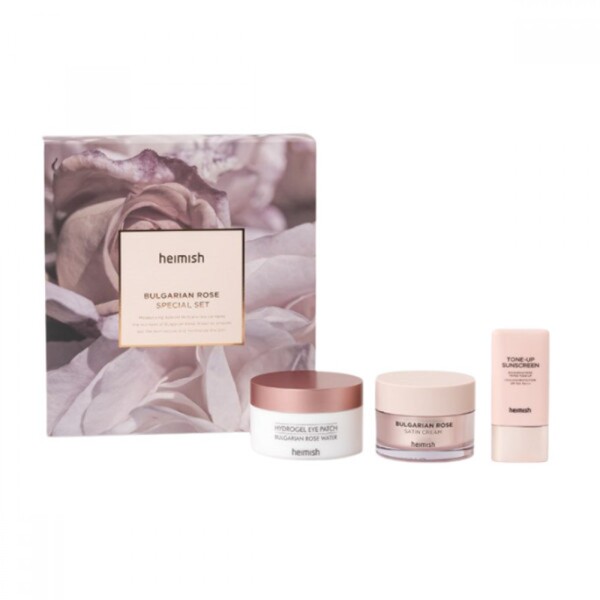 Courtesy of Korean Skincare Brand - heimish
In the midst of a busy, hectic life, one must stop and take time to smell the roses - in this case, our version of that is opting for heimish's STYLEVANA Exclusive Bulgarian Rose Special Set. In this one-of-a-kind set you'll find 3 of heimish's top-drawer Bulgarian Rose items. Attain rose petal-soft, radiant skin with the Hydrogel Eye Patch, Satin Cream, and Tone-Up Sunscreen; one glance at the results and you'll be hooked for life.
---
No. 3
PURITO - Home for the Holidays Gift Set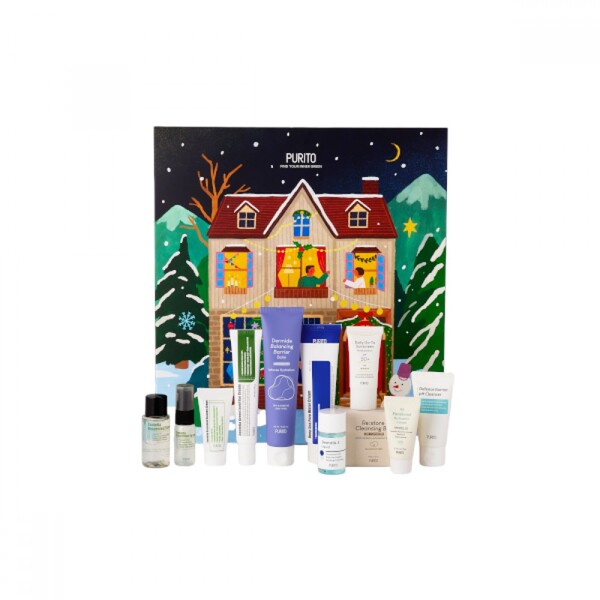 Courtesy of Korean Skincare Brand - PURITO
Ring the jingle bells, it doesn't get more festive than the PURITO Home for the Holidays Gift Set. This curated lineup of PURITO's bestsellers is the first of its kind from the brand, offering a festive selection of 11 items, including cleanser, eye cream and SPF, that are waiting to be unwrapped. Hunting down a gift for that friend you never know what to get? You can't go wrong with a little bit of everything.
---
No. 4
Stylevana - VANA Box - Earth-Loving Beauty Set
ICYMI, November is World Vegan Day and it's only fitting that we highlight some vegan goodies. Our VANA Box, the Earth-Loving Beauty Set, houses top-rated cruelty-free and vegan formulas with recyclable packaging, perfect for the eco-conscious skincare fanatic. Give your top shelf a refresh with the likes of Haruharu WONDER, heimish and more popular K-beauty skincare brands that will set you up for a routine you'll look forward to doing every day.
---
No. 5
BEAUTY OF JOSEON - Champion Set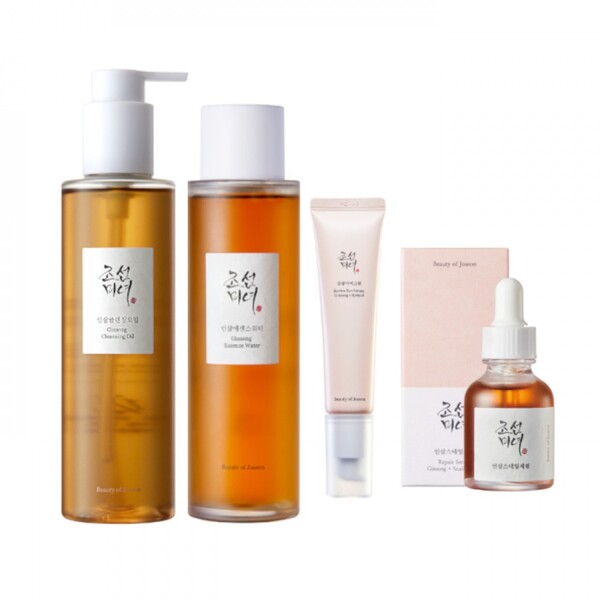 Courtesy of Korean Skincare Brand - BEAUTY OF JOSEON
The common denominator of everything in the BEAUTY OF JOSEON Champion Set? Energizing Ginseng. Reap the benefits of this tried and true Hanbang ingredient with 4 full-size smash hits from BEAUTY OF JOSEON, including cleansing oil, essence, eye serum, and serum. If the brand is a staple within your skincare routine, this set, with a retail value of $73, will help you save big.
---
No. 6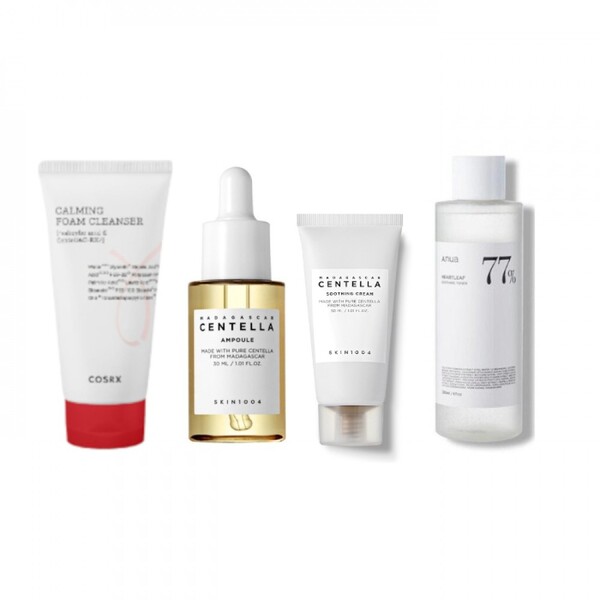 The skin can get irritated year-round, but winter is when it's especially prone to inflammation and flare-ups. Calm and repair aggravated skin with the Ease Your Irritation Mini Set, specifically assembled to address flaking, redness, and other related woes. This 4-piece set's most well-known star is SKIN1004's bestselling Madagascar Centella Ampoule, but don't underestimate the rest of the power players from SKIN1004, COSRX, and ANUA.
---
No. 7
SOME BY MI - Miracle Holiday AHA-BHA-PHA 30 Days Set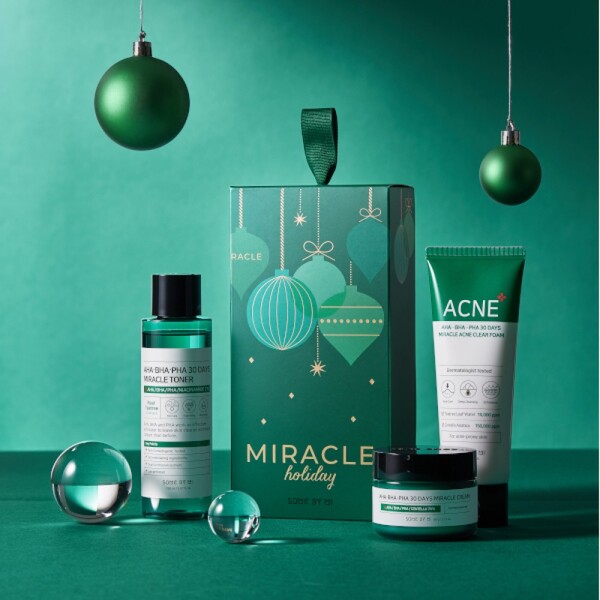 Courtesy of Korean Skincare Brand - Sulwhasoo
The holidays are heralded as a miraculous time, and when it comes to the wonder of the SOME BY MI Miracle Holiday AHA-BHA-PHA 30 Days Set we definitely agree. This limited edition set includes cleanser, toner, and cream, all of the fan-fave AHA-BHA-PHA 30 Days Miracle collection that treats and protects blemish-prone skin.
---
No. 8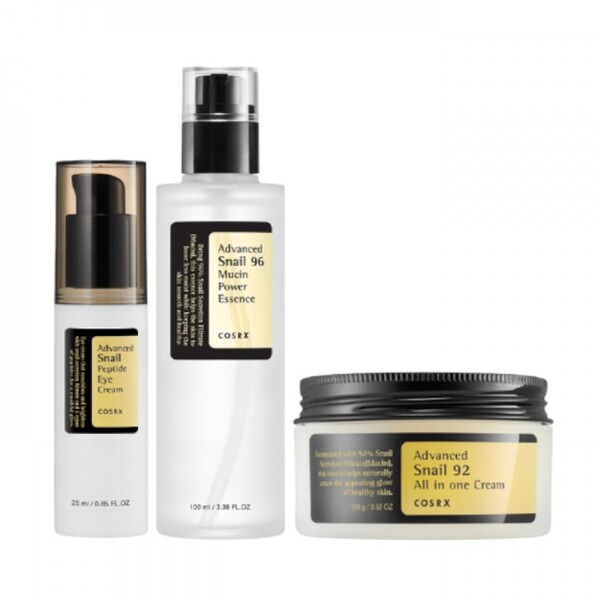 Courtesy of Korean Skincare Brand - COSRX
Given the hydrating, antioxidant, wound-healing benefits and a plethora more Snail MucinCOSRX Miracle Set would make anyone ecstatic to receive it. This trio comes with the collection's cream, eye cream, and essence - yes, the one that broke TikTok and Instagram with its popularity. These items are well loved by the skincare community for fading acne scars, softening skin, and alleviating dryness.
---
No. 9
VANA Award 2022 Anti-Aging Kit Set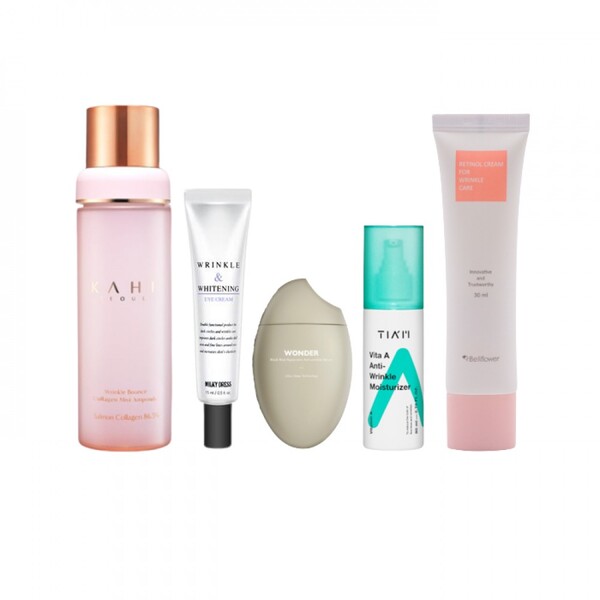 Aging is a natural process of life that should be celebrated, but there are times when those signs of aging start to appear a bit too early. Never fear, the VANA Award 2022 Anti-Aging Kit Set is composed of VANA Award-winning must-haves focused on erasing fine lines and wrinkles, lifting sagging skin, and revitalizing a dull complexion. Enjoy KAHI, TIA'M, and more in this kit and don't be surprised when the clock is turned back on your skin.
---
No. 10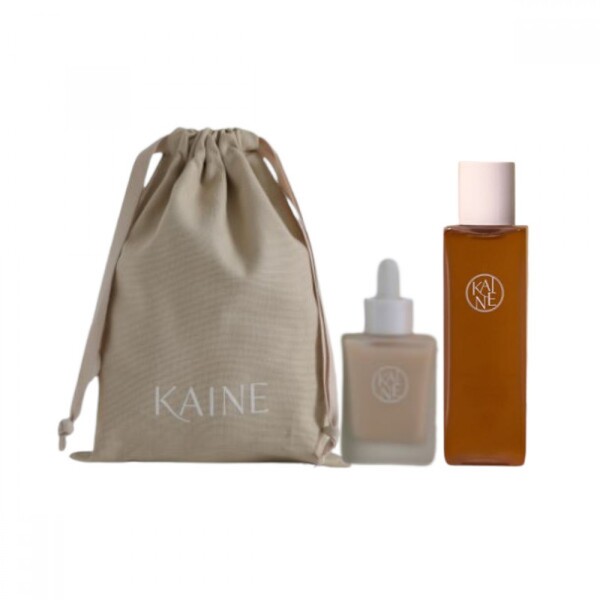 Courtesy of Korean Skincare Brand - KAINE
Ready to breathe new life into your routine? Skincare insiders have to know about KAINE, , the up-and-coming sister brand of BEAUTY OF JOSEON focused on vegan offerings. The Balancing Duo Kit is the ticket to super-charged skin bursting with vitality, pairing the soothing Kombu Balancing Ampoule Toner with the nutrition-boosting Chaga Collagen Charging Serum. It comes complete with an adorable eco pouch that instantly makes it presentable and gift-worthy.
---
Ready, SET, get to shopping! To make this Christmas the most memorable one yet, Santa's got a present for you! Use code [SVXMAS] for up to an extra 16% off your Christmas haul in our Holiday Sale! Make sure you're following us on Instagram and Facebook, as well as keeping an eye on the VANA Blog, to make sure you receive all the latest news, promos and information!