We did it: we've reached 200k followers on Instagram and we couldn't have done it without YOU! A massive thank you to all our loyal supporters who have been showing love to our Instagram, sharing our skincare tips, hearting our memes, and cultivating the ever-exciting beauty space.
You've been shopping up a storm and it's been showing on our charts. We collected the top selling items from our social media and according to you, these are the most loved skincare staples that are worthy of being repurchased again and again. Among the collection you'll find groundbreaking SPFs that put harmful UV rays in their place, the Snail Mucin duo that broke the internet, glow-boosting finds to cinch glass skin, and much, much more. Explore the full range for new routine players you can slather, layer, and massage on to take your skincare savvy up a notch - just prep your shopping cart beforehand and keep scrolling.
---
COSRX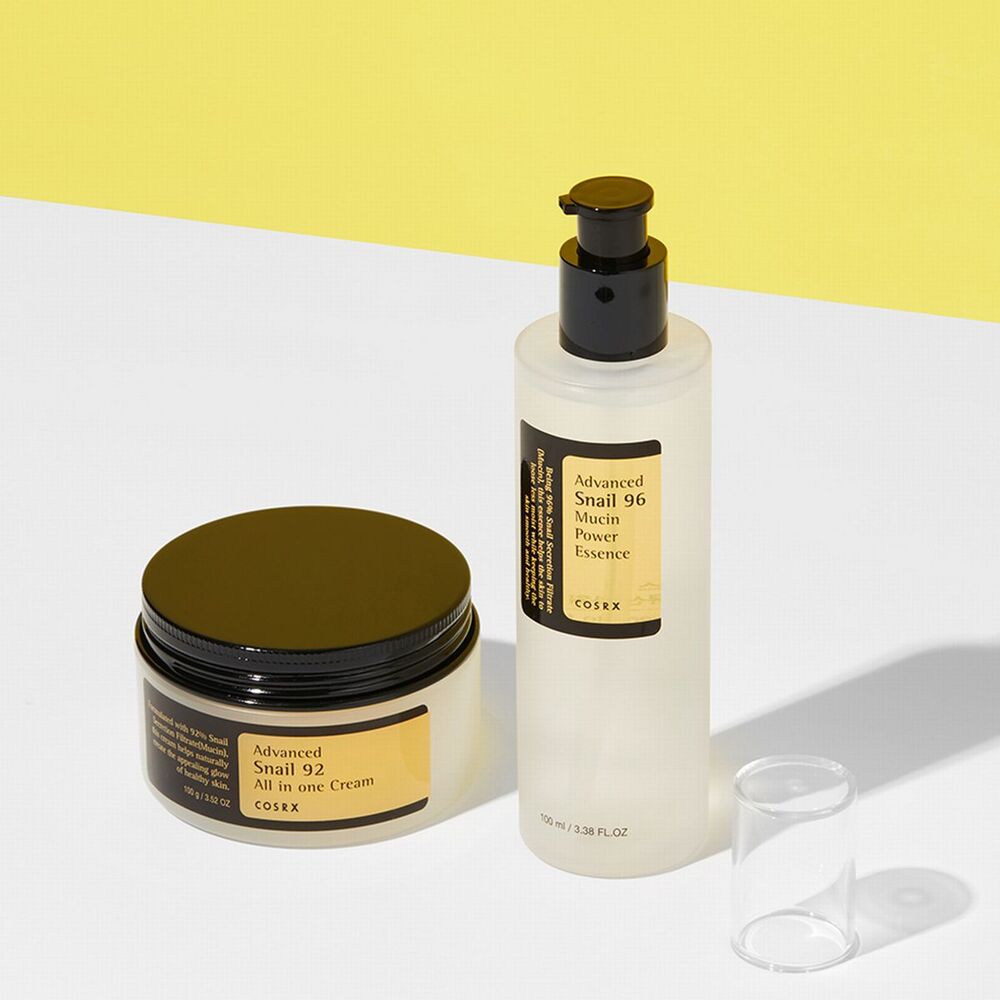 Courtesy of Korean Skincare Brand - COSRX
Remember when skintok was all over the COSRX Snail Mucin collection? The essence and moisturizer were flying off the shelves so quickly, we had to create the Advanced Snail Set, a bundle of both items. Guess what? The bundle started selling out even quicker. Snail Mucin offers a host of benefits like hydrating skin, healing wounds, and smoothing texture, so it's not difficult to see why the products are so popular. Other beloved classics from the brand include the good-for-all-skin-types Low pH Good Morning Gel Cleanser, and skin-plumping Full Fit Propolis Synergy Toner.
---
SKIN1004
Courtesy of Korean Skincare Brand - SKIN1004
The battle for the title of Best Sunscreen remains as relentless as ever, especially with the SKIN1004 Madagascar Centella Hyalu-Cica Water-Fit Sun Serum SPF50 PA++++ in the mix. Fans absolutely adore this SPF for its weightless texture, cast-free finish, and skin-quenching formula that's all thanks to Hyaluronic Acid and Cica. You'll also find the 2 ingredients in the Madagascar Centella Hyalu-Cica Blue Serum that simultaneously hydrates, soothes, and brightens the complexion, while the VANA Award-winning Madagascar Centella Ampoule puts irritation and inflammation in its place with the esteemed Madagascar Centella ingredient.
---
Haruharu WONDER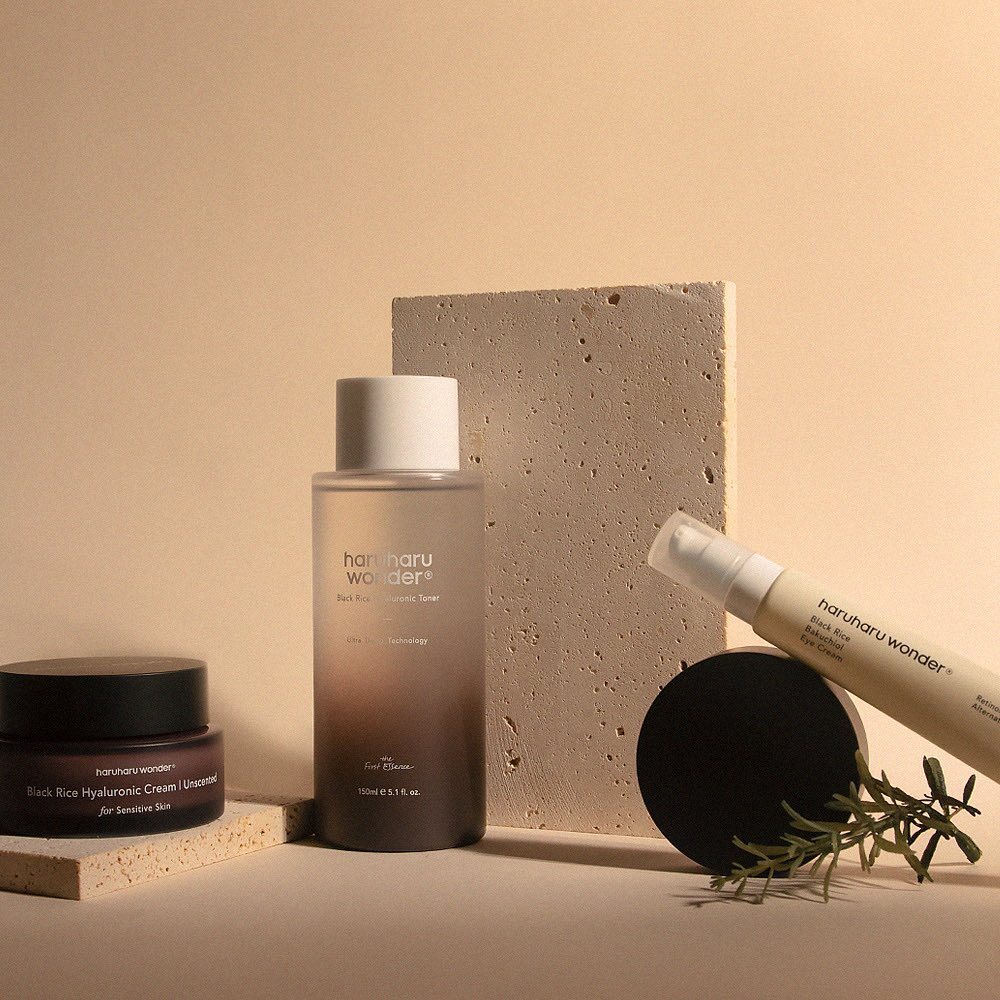 Courtesy of Korean Skincare Brand - Haruharu WONDER
Whenever the topic of Black Rice comes up, our minds immediately go to Haruharu WONDER's skincare range. They've taken this brightening antioxidant ingredient and created so many impressive products, the star, as conveyed by the hundreds of buyers, being the Black Rice Hyaluronic Toner (Fragrance Free). This essence toner provides deep hydration to the skin, and pairs excellently with the line's Black Rice Hyaluronic Anti-Wrinkle Serum and Black Rice Bakuchiol Eye Cream for combating premature signs of aging and rejuvenating the complexion.
---
Isntree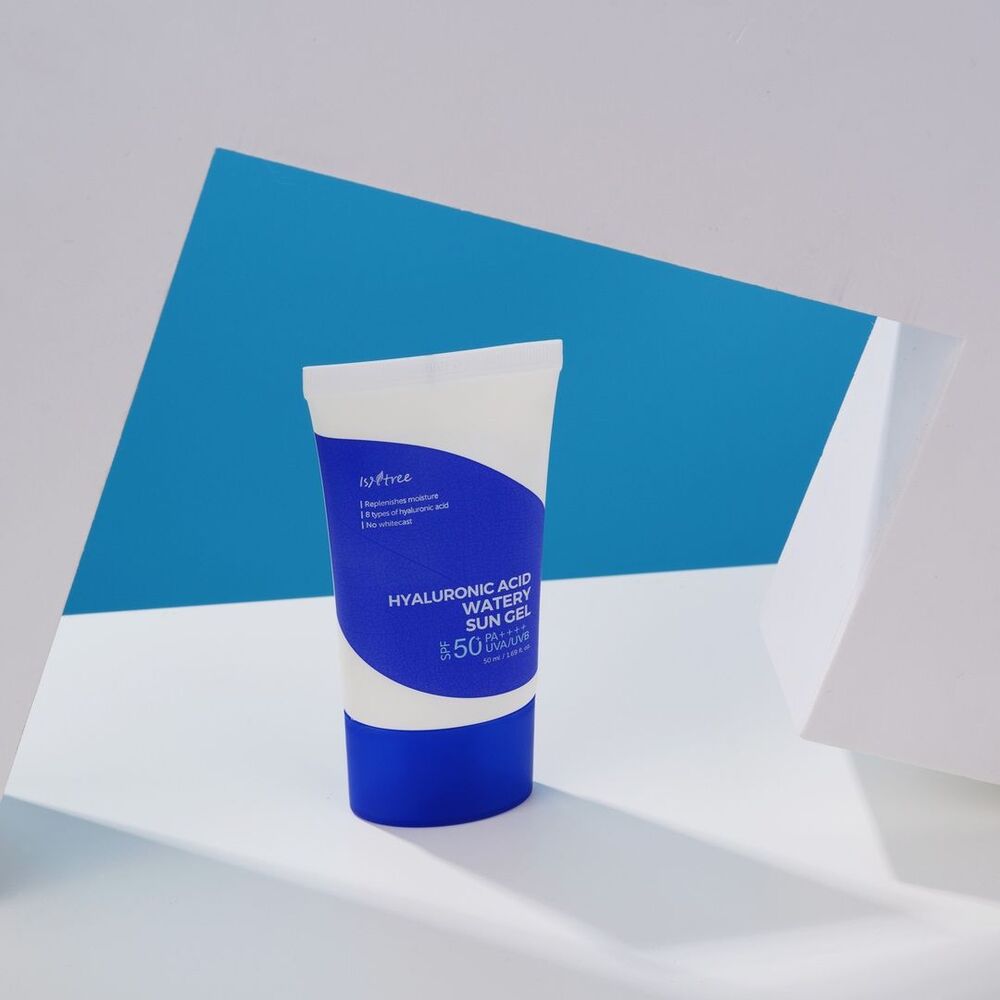 Courtesy of Korean Skincare Brand - Isntree
Isntree is basically synonymous with Hyaluronic Acid skincare (though you shouldn't sleep on their other collections!) and since they come out with such effective skincare, we can't be mad about it. The Hyaluronic Acid Watery Sun Gel SPF50+ PA++++ is another strong contender for Best Sunscreen, swaying audiences with its ultra-hydrating formula that contains 8 layers of Hyaluronic Acid. Just as favored is the Hyaluronic Acid Airy Sun Stick SPF50+ PA++++, a sun stick ideal for SPF application and reapplication on the go. For moisturizing the complexion, the Hyaluronic Acid Aqua Gel Cream excels in its job by offering refreshing moisture sans stickiness.
---
heimish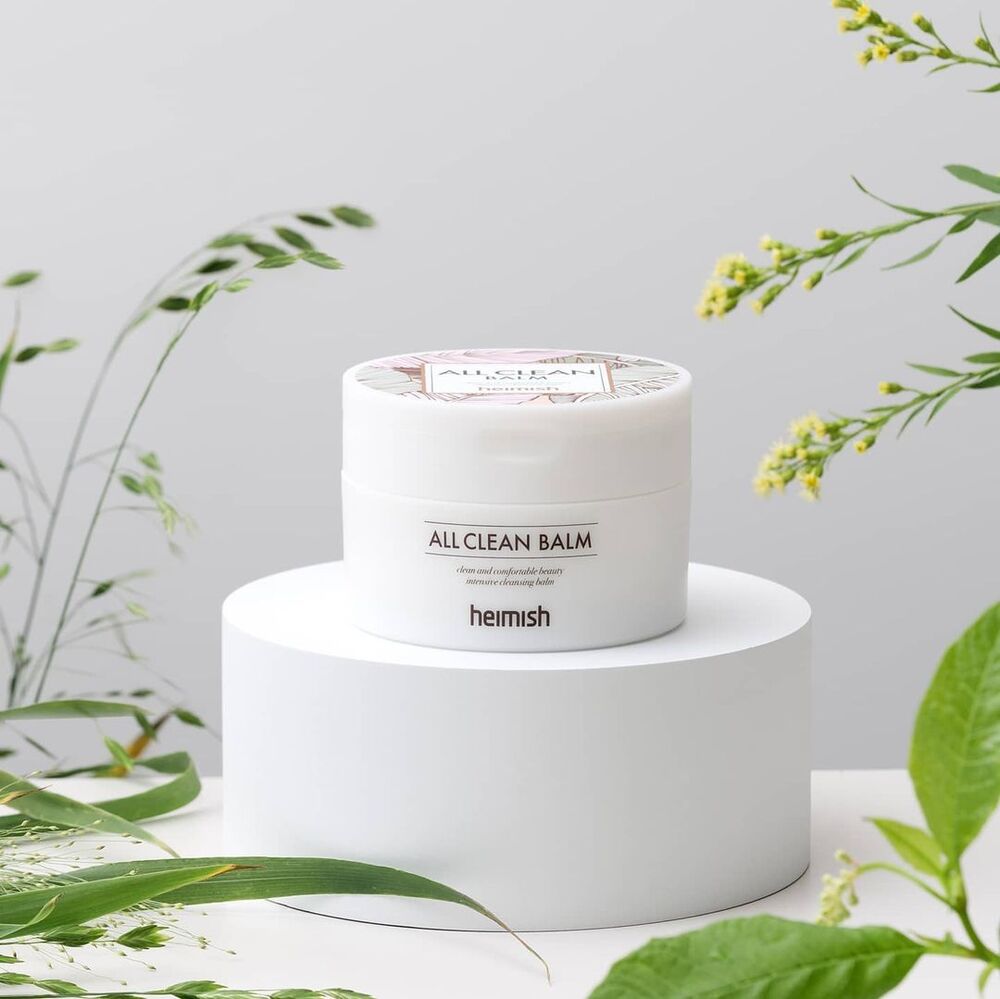 Courtesy of Korean Skincare Brand - heimish
For a first cleanse to kick off the routine, our fans love the heimish All Clean Balm. It hardly needs any introduction as it's won 2 consecutive VANA Awards, but for anyone new to it, it's an oil balm cleanser packed with nourishing ingredients like Shea Butter, Coconut extract, and Citrus Herb oil to clear away impurities without stripping the skin of moisture. Also on the list of must-buys are the Artless Glow Base, an SPF-base hybrid that gives the skin a luminous glow, and the Bulgarian Rose Water Hydrogel Eye Patch, a revitalizing Bulgarian Roe-based eye patch that's a total necessity for everyday pampering.
---
BEAUTY OF JOSEON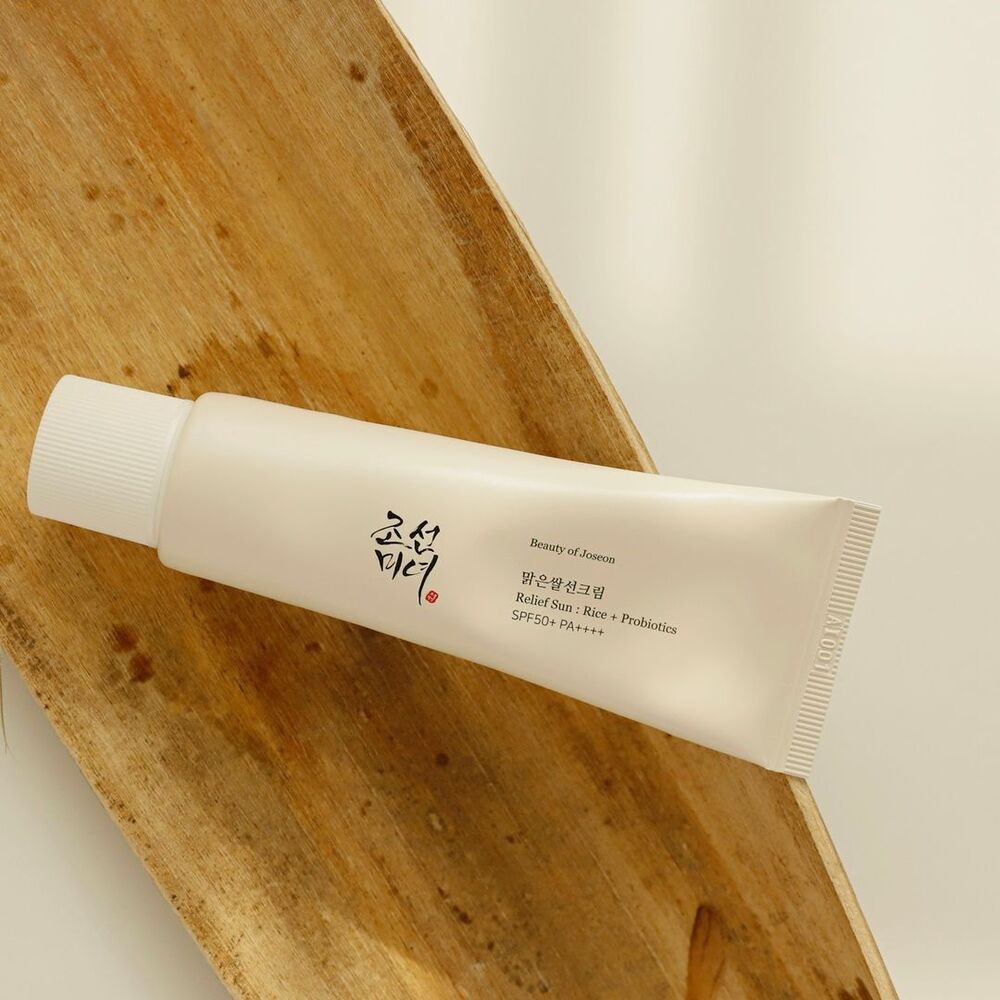 Courtesy of Korean Skincare Brand - BEAUTY OF JOSEON
Treating the skin to a invigorating blend of Rice and Probiotics while delivering protection from sun rays is the BEAUTY OF JOSEON Relief Sun : Rice + Probiotics Set SPF50+ PA++++ (2 Packs) - yes, we're coing you a favor by sharing the pack of two because we guarantee you'll want to be stocked up the minute you try it. The Matte Sun Stick : Mugwort + Camelia SPF50 PA++++ is newer to the brand's lineup but has risen the ranks for its smooth texture and application, thanks to sebum-controlling silica powder in its formula. Harnessing the powers of Ginseng and Vitamin A, the Revive Eye Serum : Ginseng + Retinal brightens dark circles, lifts sagging skin, and overall awakens the face.
---
Moisturizer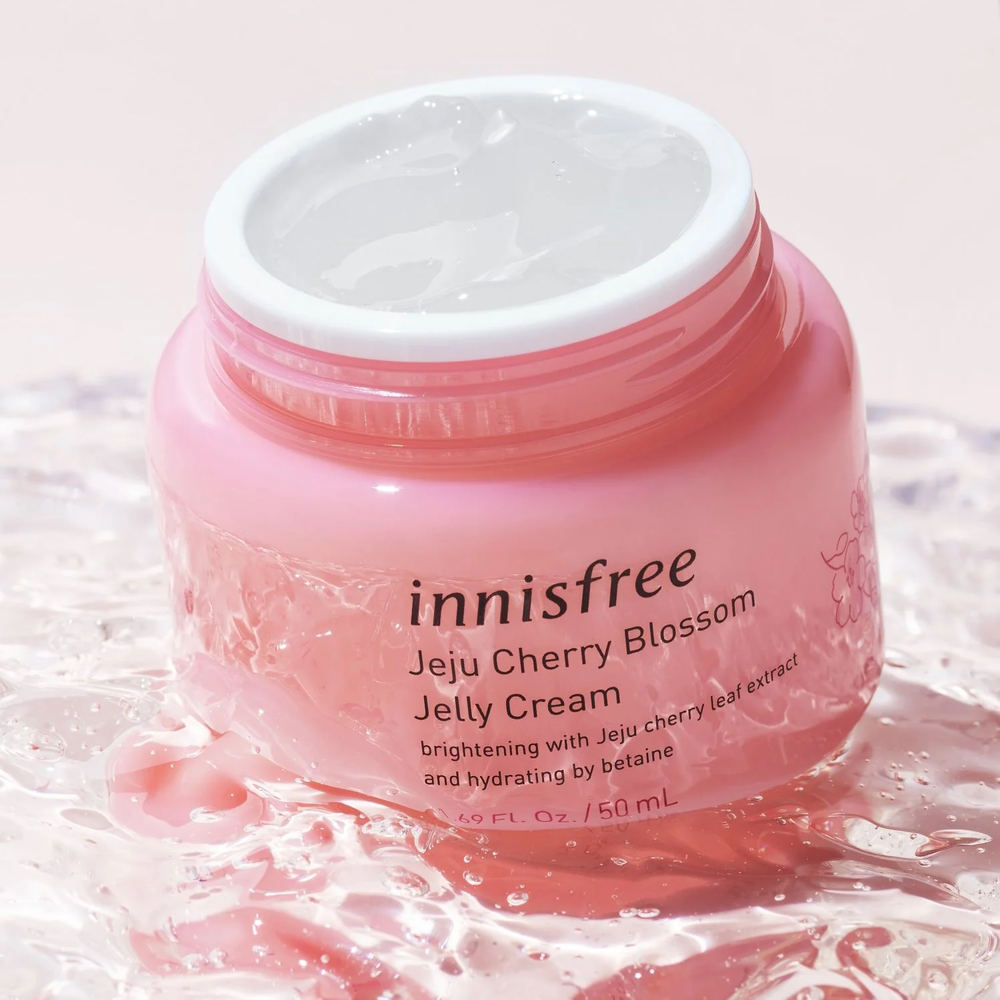 Courtesy of Korean Skincare Brand - innisfree
Begone, dry and dehydrated skin. It's products like the innisfree Jeju Cherry Blossom Jelly Cream, iUNIK Centella Calming Gel Cream, and ILLIYOON Ceramide Ato Concentrate Cream that are doing the work for you and making sure your skin is sufficiently hydrated. Option 1 is a spring season fave as it's cooling when applied, making for an energizing remedy for dull, stressed skin. Your second option soothes and clarifies the complexion while reducing blemishes, and your third is suited for head-to-toe hydration, fortifying the skin barrier as it supplies hydration.
---
Booster
Courtesy of Korean Skincare Brand - Axis-Y
The proof is in the numbers: our Stylevan fans love radiant glass skin. The Axis-Y Dark Spot Correcting Glow Serum and Goodal Green Tangerine Vita-C Dark Spot Care Serum are among the top-selling boosters in our collection giving major glow, the former using Niacinamide, Rice Bran, and Calendula to improve and brighten skin tone, and the latter adopting Green Tangerine, Niacinamide and Arbutin to fade dark spots and hyperpigmentation. A component of said glass skin is smoothness and clarity, which is where the numbuzin No.3 Skin Softening Serum comes in: it's enriched with Bifida and Galactomyces to improve skin texture and the barrier, resulting in a poreless, crystal-clear complexion.
---
Sunscreen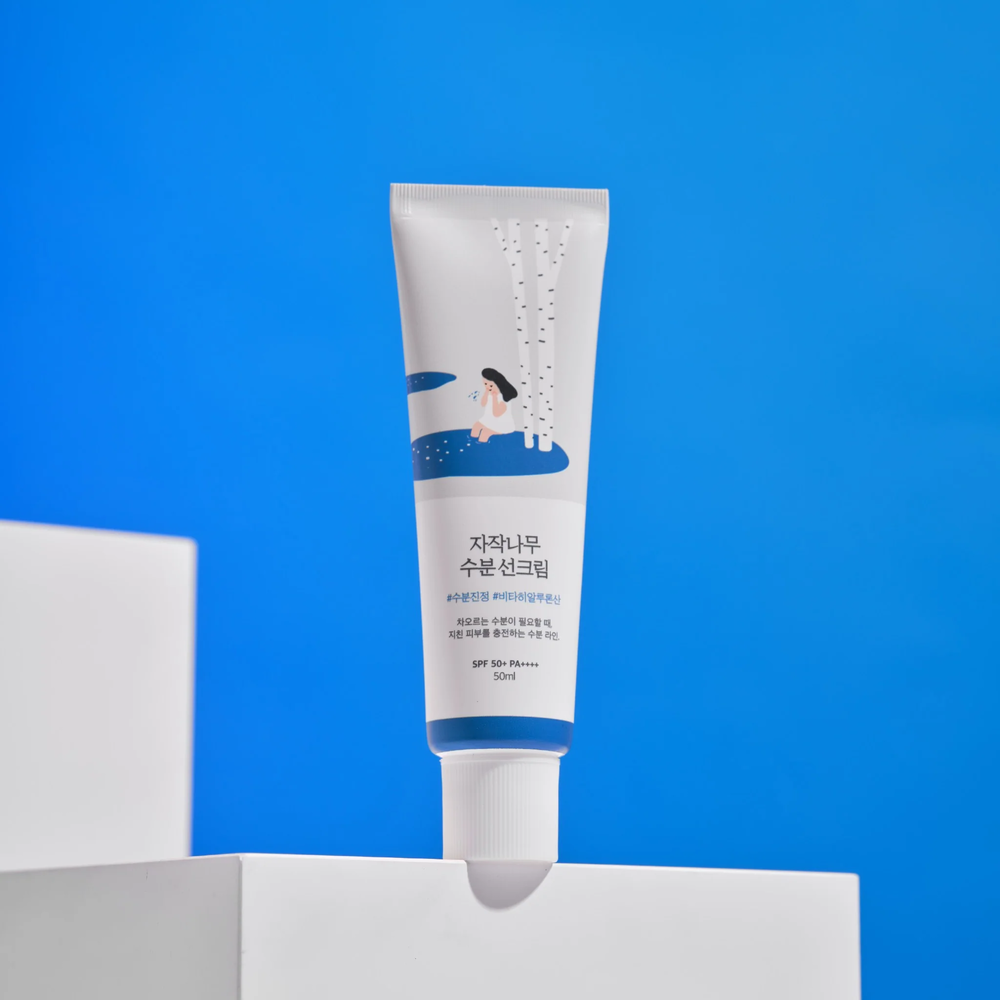 Courtesy of Korean Skincare Brand - Round Lab
SPF is a non-negotiable in any day routine. Whether you're opting for the replenishing and hydrating formula of the Round Lab Birch Juice Moisturizing Sun Cream SPF50+ PA++++(rumored to be a dupe of the Supergoop! Glowscreen Sunscreen!), the second-skin finish of the Kao Biore UV Aqua Rich Watery Essence SPF50+ PA++++, or prepping the skin for makeup with the Canmake Mermaid Skin Gel UV SPF50+ PA++++, our charts prove there's a dependable sunscreen for every skin type and skin need that you'll keep coming back to.
---
Go on, treat yourself and start hauling our social media top picks - they're on sale NOW in our 200k IG Followers Celebration Sale as our way of saying thank you. Plus, there's a bonus discount code you can use to slash even more off your basket, which can be found on our homepage! Make sure you're following us on Instagram and Facebook, as well as keeping an eye on the VANA Blog, so you receive all the latest news, promos and information!