The night mist is getting heavier, the jack-o-laterns are being prepared - Halloween is almost here! Spooky season is right round the corner and if you don't have your Halloween costume in the bag, don't fret because Stylevana is here to save the day!
We're showcasing frighteningly cute and hauntingly stylish makeup looks you can recreate for your upcoming parties or trick-or-treating event, complete with to-die-for inspo and the exact products you need to get the job done. From priming the face to setting your look, it's all covered! Ready your pens and paper, and let's get started.
---
Prep
The key to a flawless makeup look? It's all about the prep. Priming the skin will give you a smooth canvas to work with, evening out texture, discoloration and pores.
The Embryolisse Lait Creme Concentrate is an MUA favorite for its multitasking abilities, one of those being a weightless moisturizer that softens and hydrates the skin to get it ready for makeup.
If pores are a concern, it's literally no pore-blem with Touch In SOL's No Poreblem Primer. This pore-filling primer is another standout in the beauty community as it blurs pores, erases wrinkles, and leaves skin glowing.
Lastly, don't forget about the eyes! To make your shadows crease-proof and your liner handiwork last all day, the CANMAKE Lasting Multi Eyebase WP lays down a silky base for eye products to grip on to. It also helps eyeshadows and liner blend easier as well, so your makeup application will be as smooth as your primed face.
---
No. 1
Mini Pumpkins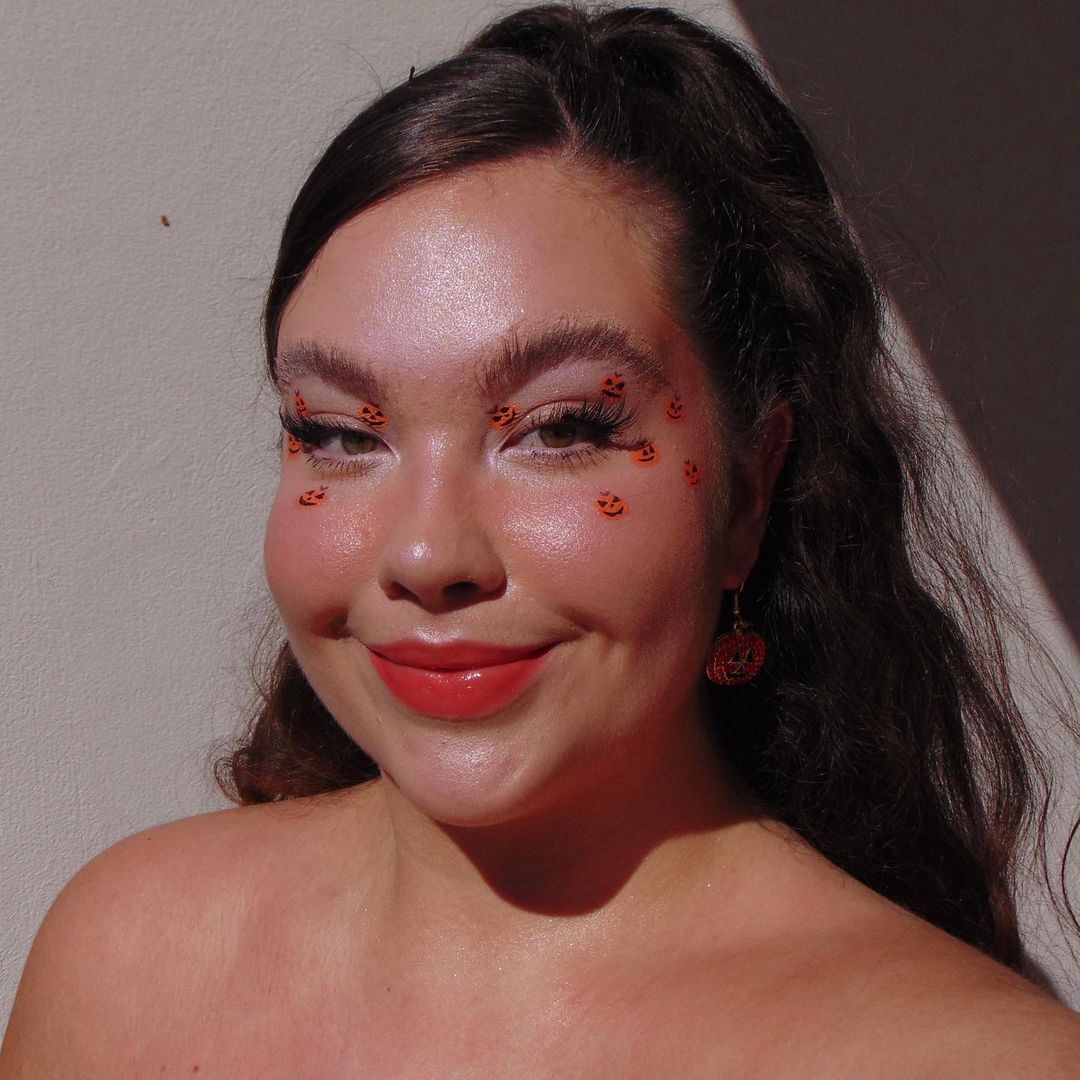 What's Halloween without this classic orange icon? For a cute and easy festive look, try out some mini pumpkins with different face carvings to show off your love for the season. The A.Black Glam Change Multi Palette in 06 Amber Bronze includes all the orange hues you need for your pumpkins to take shape. Carve them with the CLIO Superproof Brush Liner, a liquid liner with an utra-precise brush to ink out from the most simple to the most intricate carving designs.
---
No. 2
Vampire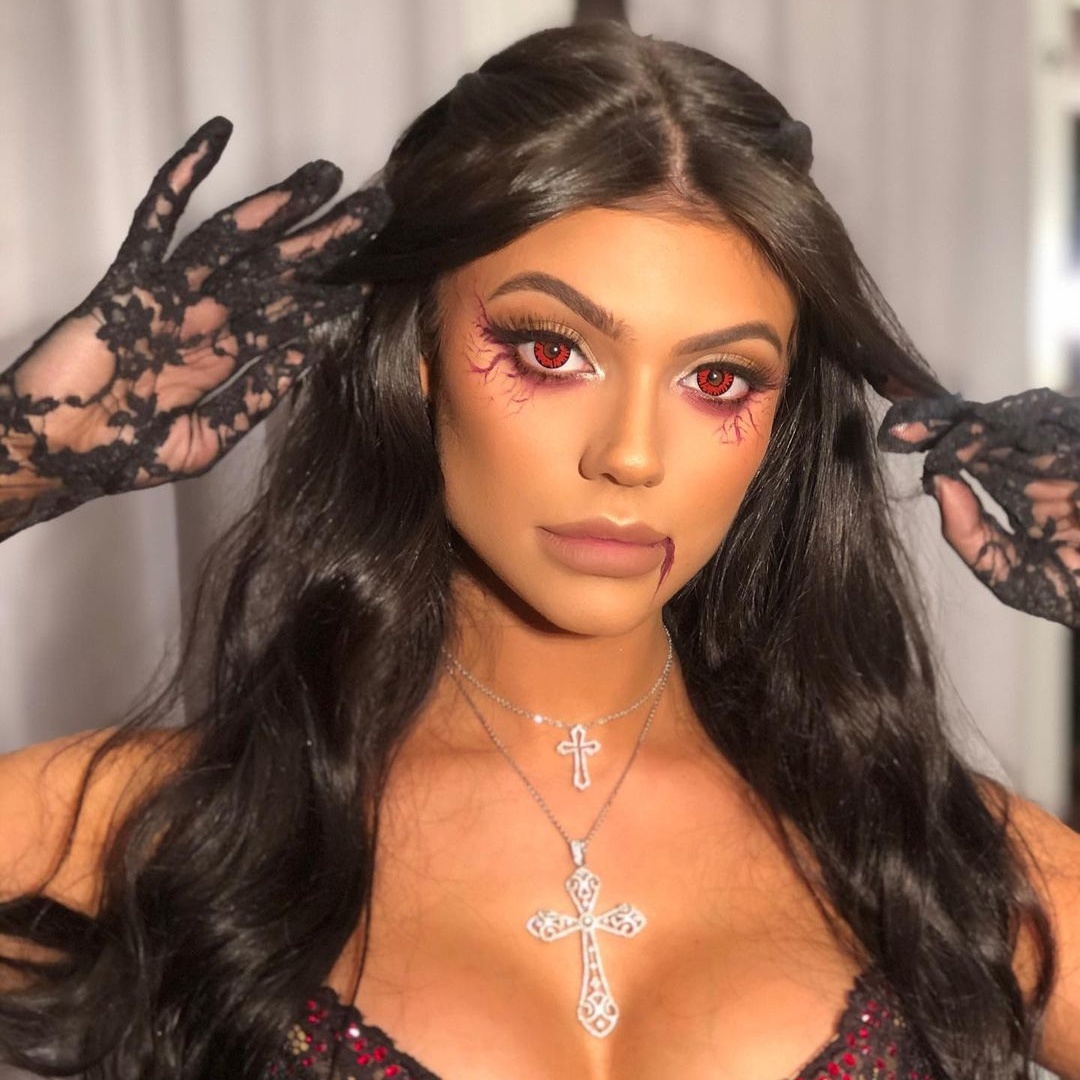 Join the fang club and glam it up with a scarily cute vampire look. Deep rich shades are what you want to reach for to recreate the striking eye makeup, veins and blood drip. Enter the Romand Better Than Palette in 07 Berry Fuschia Garden: a berry toned eyeshadow palette housing burgundy-purple eyeshadows perfect for the look. To intensify the blood-like appearance, dab on the Romand Fudge Blur Tint in 04 Radwood on the desired areas. Just be careful not to get any product in your eyes!
---
No. 3
Butterfly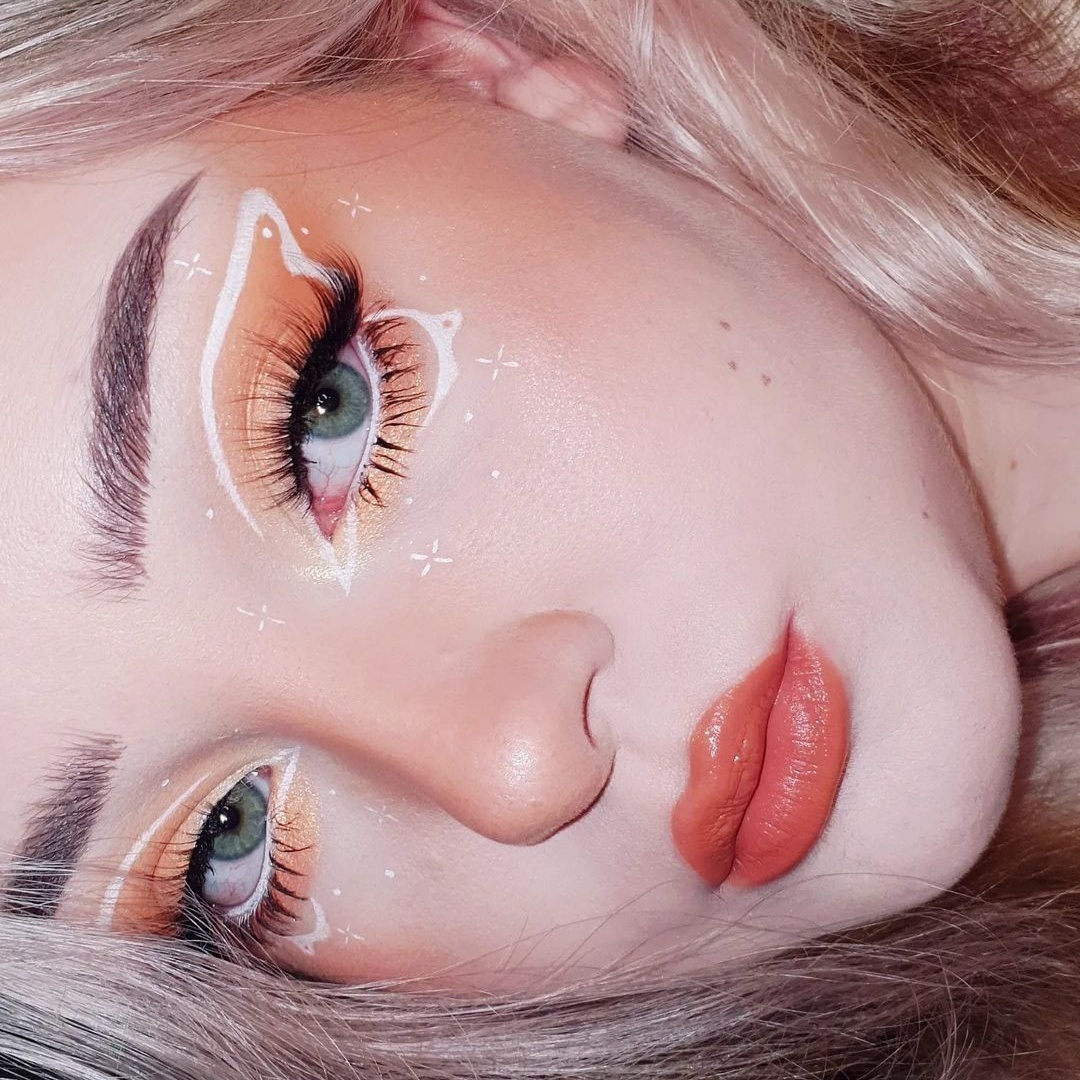 If scary looks aren't your thing, we've totally got you covered. Give your audience butterflies when you roll up to your Halloween party in this butterfly eye look that aptly incorporates the tones of the season. To achieve that shimmer-to-matte gradient, the Romand Better Than Palette in 08 Peach Dalia Garden contains the delicate coral-orange shades you desire. To complete the look, the Etude House Tear Eye Liner helps you design wings that will have you looking fly.
---
No. 4
Bratz Doll
The 2000s are calling - the Bratz doll look is making its revival. One of the most iconic features of the Bratz, aside from the hair, the outfits and the it-girl lifestyles, is their lips. Pouty, plump, and glossed to perfection, this lip look is a scene-stealer. Recreate it by first lining your lips with the CLIO Extreme Gelpresso Pencil Liner, a creamy and smooth eyeliner that doubles as a long lasting lip liner, followed by the peripera Ink Airy Velvet Tint in 02 Selfie Orange Brown. Blend where the two shades meet on the lips, to form a gradient that emphasizes the fullness of the lips. To top everything off, apply a coat of the Romand Glasting Water Gloss in 00 Meteor Track for that glazed donut vibe.
---
No. 5
Princess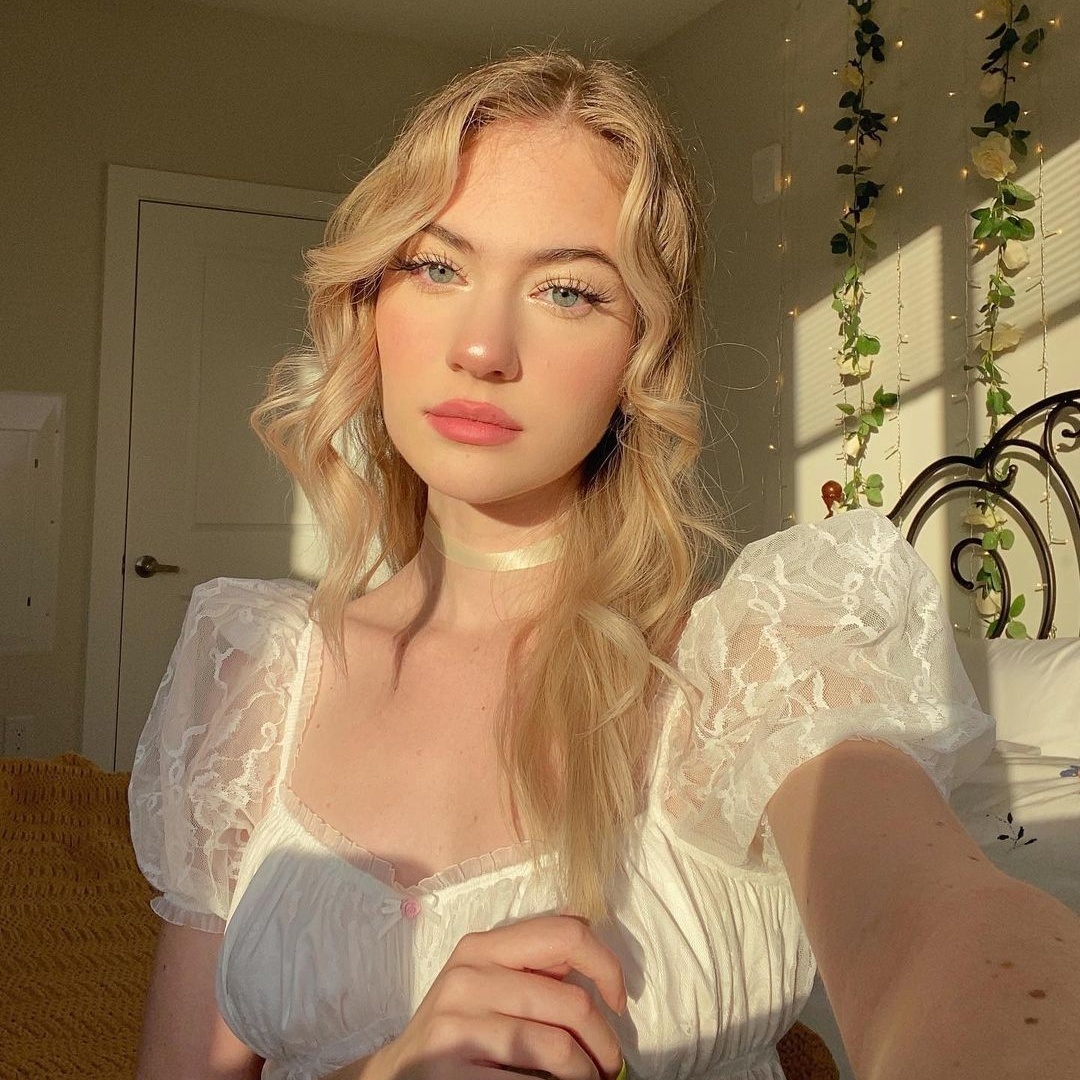 Courtesy of @kennedyclairewalsh
Do you have a special place in your heart for Disney princesses? If so, Halloween is your time to live out your dreams of being royalty. Simple but stunning, the princess look enhances your natural features to highlight your individual beauty. To frame the eyes, pick up the Miche Bloomin 3D Eyelash Renewal in 05 Girly Wink, a full, flared lash style. For a kiss of color on the lips, the Romand Zero Matte Lipstick in 10 Pink Sand emulates a blushed tone that can also be applied to the cheeks for a seamless, monochromatic look.
---
No. 6
Vanellope von Schweetz from Wreck-It Ralph
Speaking of Disney princesses, meet Disney's youngest official princess Vanellope, hailing from the 2012 hit Wreck-It Ralph. A cart racer as sugary sweet as the Sugar Rush game she originates from, her look is one brimming with youthfulness and energy. Snag her signature vibe with flushed cheeks and adorable doe eyes, using the Holika Holika Jelly Dough Blusher in Grapefruit Jelly and The Saem Saemmul Under Eye Maker. Throw on her hair sprinkles, scrunchie and turquoise hoodie, and you're ready to speed your way through your Sugar Rush (and by that I mean the candy mania that is trick-or-treating!).
---
No. 7
Fairy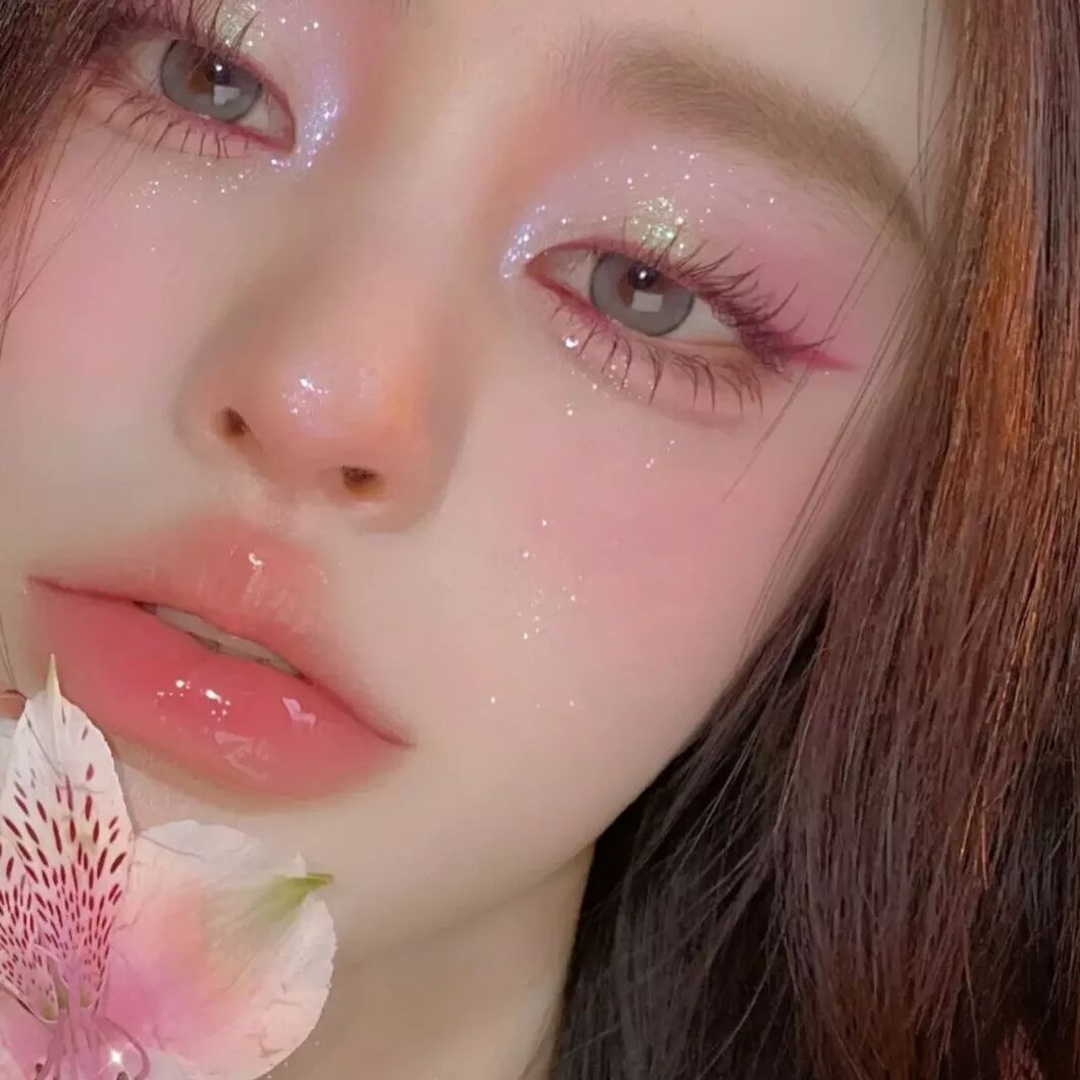 The most whimsical look of the lineup, the fairy makeup look requires all the glitter and sparkles you can get your hands on. When the night is high and the lights are low, your exquisite aura and glimmering features will be the standout of the crowd. Start with the Twinkle Pop Glittering Eye Stick across the eyes as a base, and layer on the Unleashia Get Loose Glitter Gel Mini Trio on the eyes, cheeks and nose to intensify the twinkle. You'll have everyone admiring the magic your fairy dust creates and wondering how they can be blessed with it.
---
No. 8
Doe
Courtesy of @paolacalleoficial
Doe eyes is the latest trend taking social media by a storm, and for Halloween you can take this up a notch - by transforming into an actual doe! To accomplish the soft-sculpted doe face, grab the VT Pro Cica Tiger Light Fit Concealer in a shade or two lighter than your skin tone and blend it across the eyes in an eye-mask shape, as well as the top of the nose. Take the peripera Ink V Shading palette and layer it around the perimeter of the face, particularly the contours of the cheeks and forehead, and sides of the nose. Finish with a black eyeliner for the rest of the doe features and you're all set to frolic off to your Halloween festivities.
---
Set
When all's said and done, it's time to set your face. The innisfree No Sebum Mineral Powder is a finely milled mineral powder that cuts the shine and increases your makeup's wear time.
Over all your powders and products, a setting spray is the way to go. Add the Too Cool For School Artclass Finish Setting Fixer to your arsenal; an underrated K-beauty gem, it offers a breathable matte finish that ensures makeup adheres tightly to the skin and doesn't transfer, even under a mask.
If your skin leans towards the drier side, the MISSHA Radiance Perfect Fit Mist & Fixer secures makeup in place while delivering refreshing moisture to quench dehydrated skin.
---
From prep, set to scare, you're now ready to rock your Halloween! Add all your essentials to cart to make this your most boo-tiful Halloween yet. Which makeup looks are you going to try out? Follow us on Instagram and Facebook to receive instant product updates, and skincare and beauty tips!