New month, new VANA Box! From iconic Korean skincare products to luxurious favorites from bestselling K-Beauty brands, STYLEVANA is launching an exclusive collection of VANA Boxes packed with top-shelf favorites for you to try, featuring three most-loved ingredients of the season: centella asiatica, aloe vera, and vitamin C. So if you're down to experiment with different Korean skincare products, keep scrolling to find out why you should start introducing the Cica Care Box to your skincare routine!
---
What is VANA Box's Beauty Mission?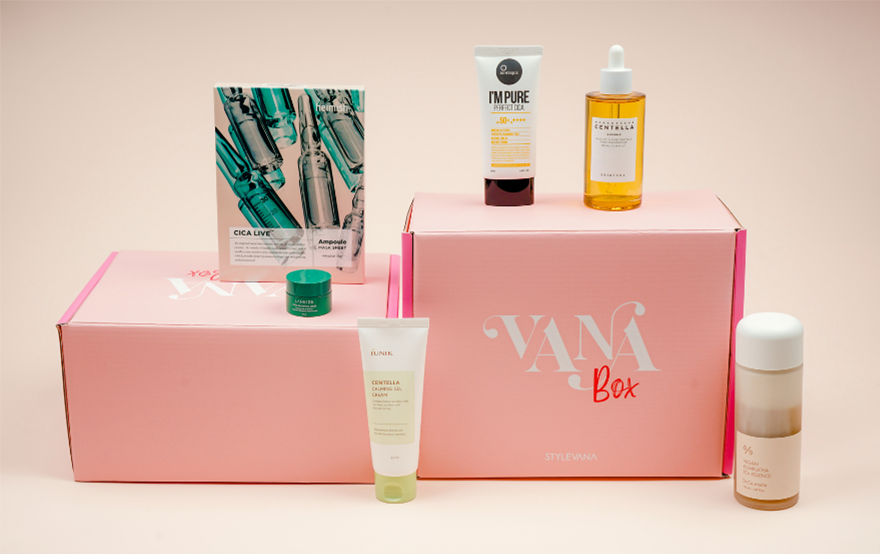 Designed to make your skincare journey easier and an elevated experience, STYLEVANA's Exclusive VANA Box collection consists of 3 different beauty boxes for different skincare needs in desperate times of summer. From sensitive-care with centella asiatica to skin-soothing with aloe vera to brightening with vitamin C, these 3 VANA Boxes are the perfect additions for skincare junkies like us who are always looking to build and refine their skincare arsenal with best-in-class ingredients!
---
STYLEVANA Exclusive
For Centella Asiatica Lovers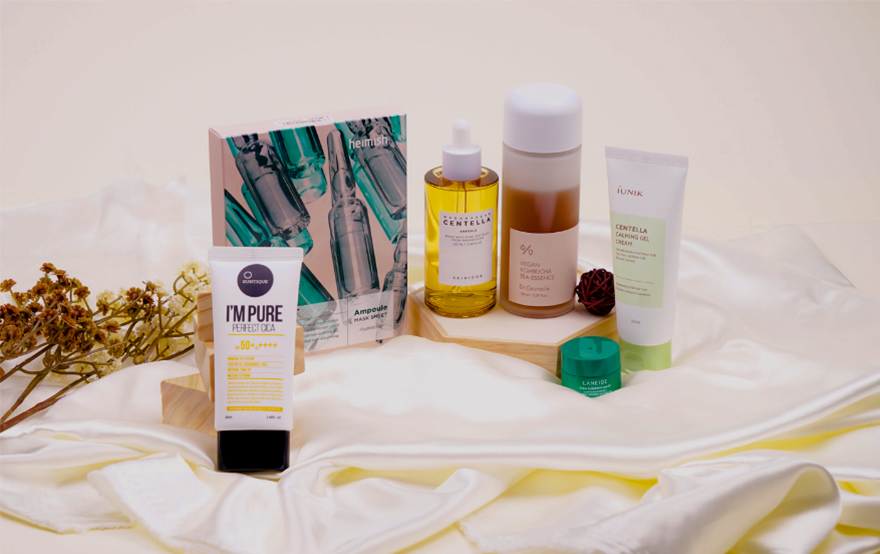 Delightfully curated with STYLEVANA's bestselling centella asiatica skincare products, this Cica Care Box is the perfect skincare set that unites everything you need to calm and relieve your stress-worn skin. From cult-favorite skincare brands to cruelty-free options, this VANA Box offers you a team of 6 stress-relief heroes from SUNTIQUE, PURITO, Dr.Ceuracle, SKIN1004, iUNIK, heimish, and LANEIGE that won't break your wallet.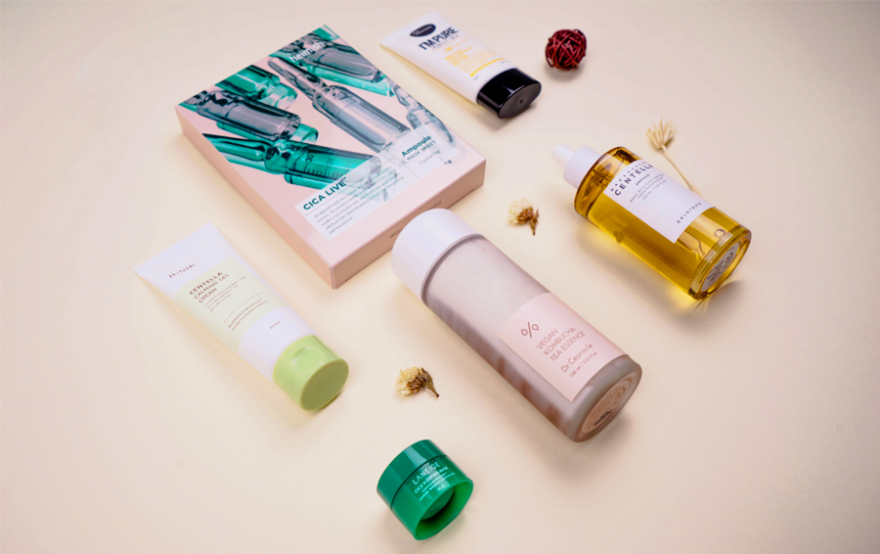 What you'll get:
1. SUNTIQUE's I'm Pure Perfect Cica Suncream SPF50+ PA++++ (50ml) is a low-irritation, physical sunscreen that stands out for its fast-absorbing, non-sticky texture. Starring centella asiatica and galactomyces ferment filtrate, the EWG green formula can be used safely on infants and delicate, easily irritated skin with a summer-friendly matte finish.
2. iUNIK's Centella Calming Gel Cream (60ml) is packed with 70% Centella Asiatica leaf water and 10% Tea Tree leaf water to deliver the best skin-calming solution for sensitive skin. This highly sought-after Korean moisturizer is a trusty option to moisturize extremely dry skin and calm sensitive skin with blemishes, thanks to the gentle skin-cooling sensation and lightweight texture.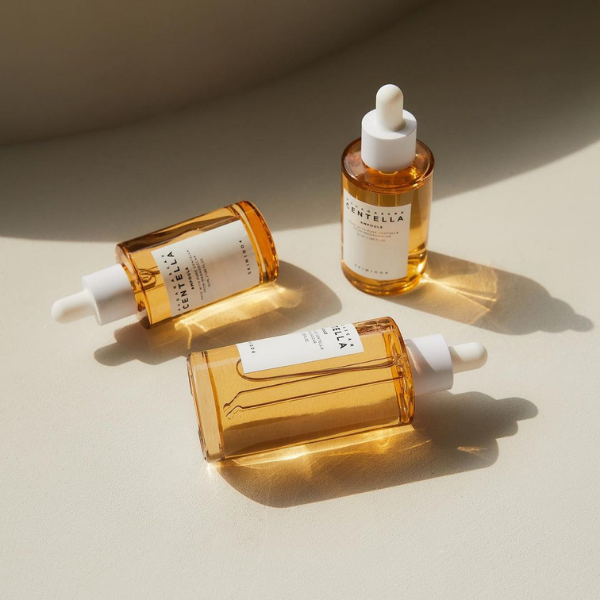 Courtesy of Korean Skincare Brand - SKIN1004
3. SKIN1004's Madagascar Centella Ampoule (100ml) packs a wonderful (and hefty) punch of Centella Asiatica extract — at a whopping 100% — from the untouched nature of Madagascar. This centella asiatica ampoule is designed for people with sensitive skin, skin with a weakened skin barrier or unbalanced water-oil ratio, and dehydrated skin. Its EWG green formula helps calm sensitive skin and repair skin barrier that is roughened by the external harmful environment.
4. heimish's Cica Live Ampoule Mask Sheet (5pcs) features centella asiatica leaf extract and willow bark extract to calm sensitive skin and recover skin from redness, irritation or acne breakout. This pH-balancing sheet mask is equally soothing as it is moisturizing as it contains nutrients equivalent to a small bottle of ampoule to revive your skin's natural radiance.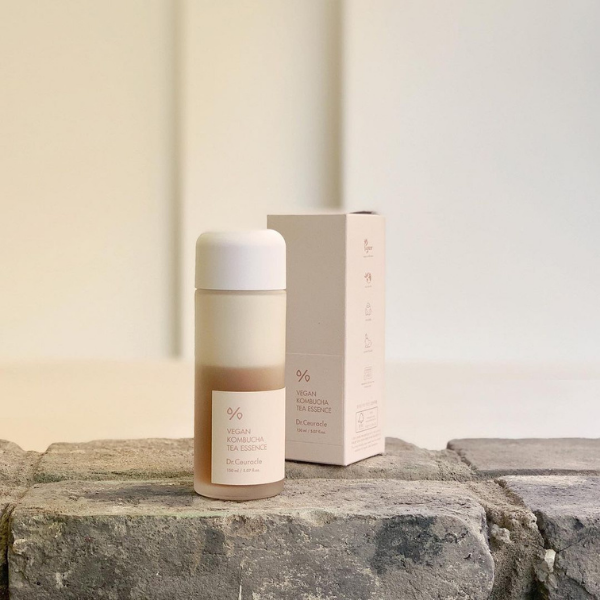 Courtesy of Korean Skincare Brand - Dr.Ceuracle
5. Dr.Ceuracle's Vegan Kombucha Tea Essence (150ml) is enriched with a nourishing blend of 78% Vegan Tea Complex + vitamin-rich Kombucha Tea to renew your dull, lackluster complexion with a healthier-looking glow. This cream-essence MVP also helps purify and rebalance your skin's moisture level.
6. LANEIGE's Cica Sleeping Mask (10ml) is the perfect bedside staple for people with dry, sensitive skin. Powered by the brand's patented Sleeping Microbiome™ technology, this centella asiactica sleeping mask harnesses powerful regenerating effect of the well-loved cica ingredient and Forest Yeast to give you the well-rested glow the next morning.
---
Spot any of your favorite centella asiatica products? Add this exclusive Cica Care Box to your cart (before it's sold out!) and stay tuned for the next guide where we introduce 2 more VANA Boxes to upgrade your Korean skincare routine. Follow us on Instagram and Facebook to get more instant product updates and skincare tips!