Here at the Stylevana HQ, we ring in the new year like the trendsetter that we have always been. And 2022 is no exception. We have eyes and ears all over the Internet and are more than delighted to be coming to you with all the best makeup trends of 2022. Whether it's a bold lip with a twist or a fresh take on the cat-eye look, we're all about making statements left and right in 2022 with the best makeup trends — tested and approved by celebs and MUAs, of course! So keep scrolling to see the 5 hottest makeup trends that'll take over Instagram (and everyone's beauty radar) in 2022!
---
Bold Lips for 2022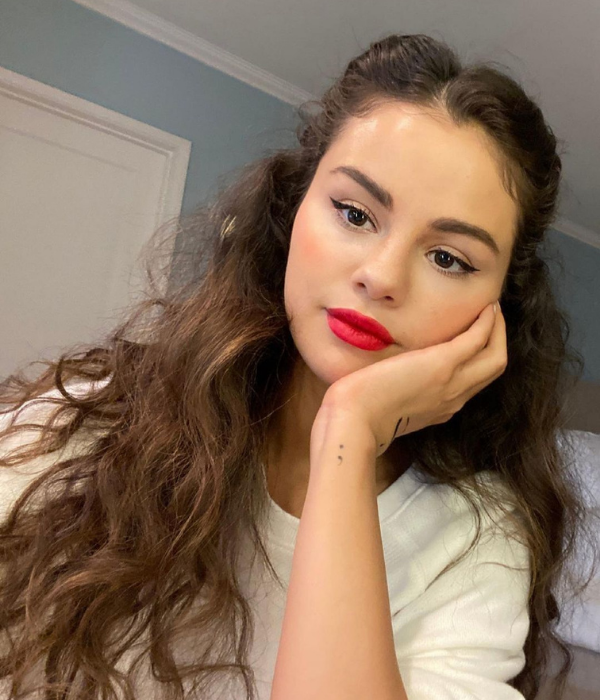 Courtesy of Selena Gomez and MUA @marissa.marino
Yep, looks like the bold lip makeup trend is here to stay. In 2022, we're not only wearing our best and boldest lip colors just for first dates and parties, we're taking this makeup trend everywhere, literally. Zoom meetings, grocery shopping, or even short trips to your nearby coffee shop. Not sure which shade works best for you? Just start by narrowing down your skin undertones first, which will help you choose between a warmer or cooler toned lip shade.
Take it from Selena Gomez's signature bold red lips. Just swipe on a vibrant red lipstick and keep the rest of your look light and natural to make your bold lips stand out. You can even try a 90s-inspired look by way of a bright red lip with HERA's Rouge Holic Matte in Solid Red, paired with a dewy, flawless complexion, all thanks to HERA's Black Cushion.
Try Selena Gomez's Makeup Look
---
Statement Blush for 2022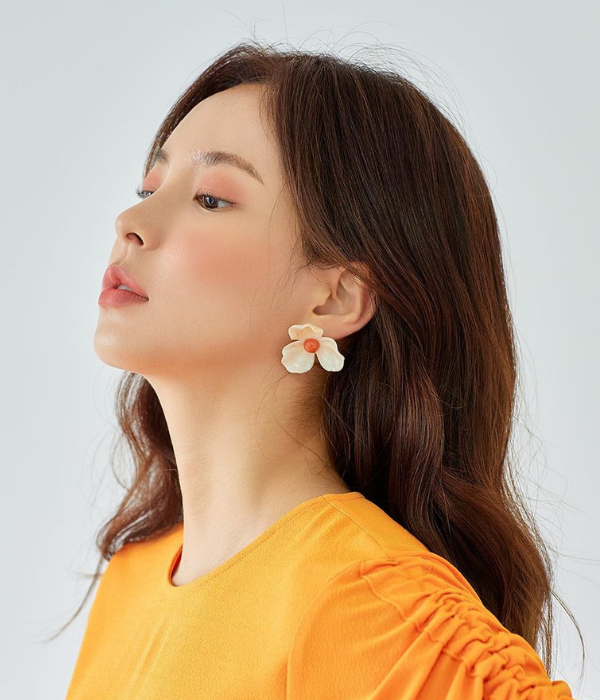 Courtesy of Korean Makeup Brand - MEMEBOX
2022 is all about making a statement so how about holding your cheeks high and wearing the statement-making blush trend proud and loud? Go for an easy-to-blend blush powder and blend it around the edges of your face in a C-shape. You can even try the drape-blush technique where you put your blush on your cheeks and temples to morph the whole makeup look into a trendsetting monochrome look. Whether you're going for burnt orange or coral-peach for your cheeks, this easy MUA-approved makeup trick can effortlessly elevate any monochrome makeup look you have in mind with any shades you want.
Consider a warm, rosy shade for your eyeshadow and blush to pull off a swoon-worthy monochrome look. For dressy soirées, pick out your favorite eyeshadow shade from the heimish Glitter Eye Shadow Palette and complement it with a wash of blush on the cheeks and temple — we love the peripera Pure Blushed Sunshine Cheek — to tie the whole look together.
Try the Statement Blush Look for 2022
---
Minimalist Winged Eyeliner for 2022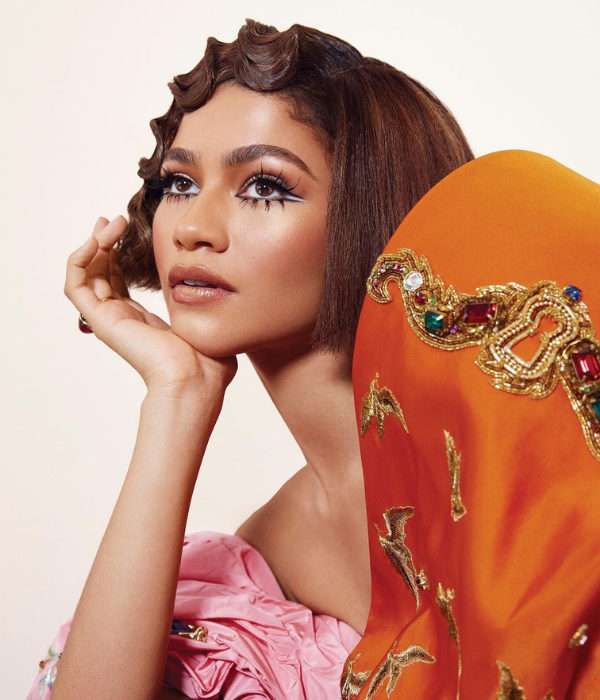 Courtesy of Zendaya (@zendaya)
For those who've never successfully mastered the full kohl cat-eye makeup look, the 2022 minimalist winged eyeliner trend is calling your name. This eyeliner look is easier to pull off even for makeup beginners because it doesn't require much technique. Just pick up a liquid or pen eyeliner of your favorite color — currently obsessed with the classic black on Zendaya with her "Cleopatra-esque" look and faux eyelashes — and extend the edge away from the corner of your eyes, then viola! If you're feeling a little adventuristic, you can draw a small triangle on the outer corners of your eyes to play it up!
---
Overlined Matte Lips for 2022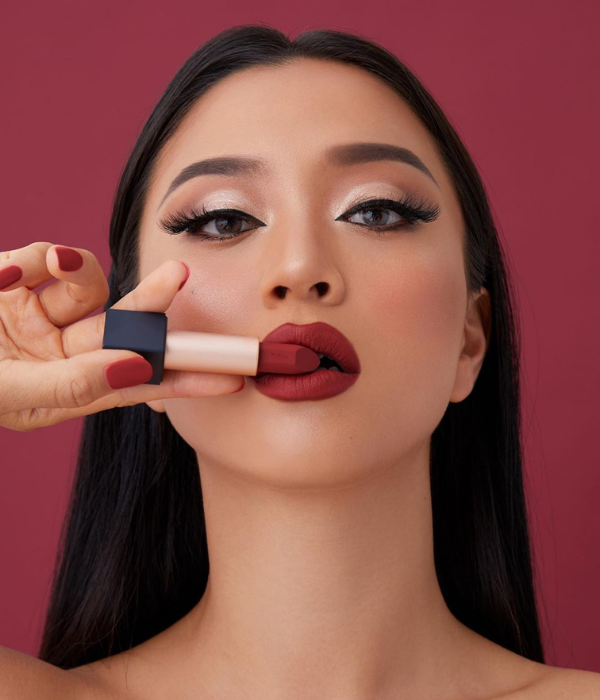 Courtesy of Korean Makeup Brand - MEMEBOX
Who doesn't love a full, plump lip? For days when you're not rocking a 90's bold red lip, you can try to line, or overline, your lips with a lipliner and then layer on a matte burgundy lipstick to make your lips look extra plump and oh-so-smooch-able. If you're going for a more lived-in, blurred lip effect, just dab your lipstick on the center of your lips, then smudge and blend it out with your finger for a more natural allure. Start with the Etude House Soft Touch Auto Lipliner to trace and coat your lip line before blending in with the beautifully pigmented MEMEBOX PONY EFFECT Powdery Whisper Lipstick to add the final wow factor.
---
Glitter Makeup Trend for 2022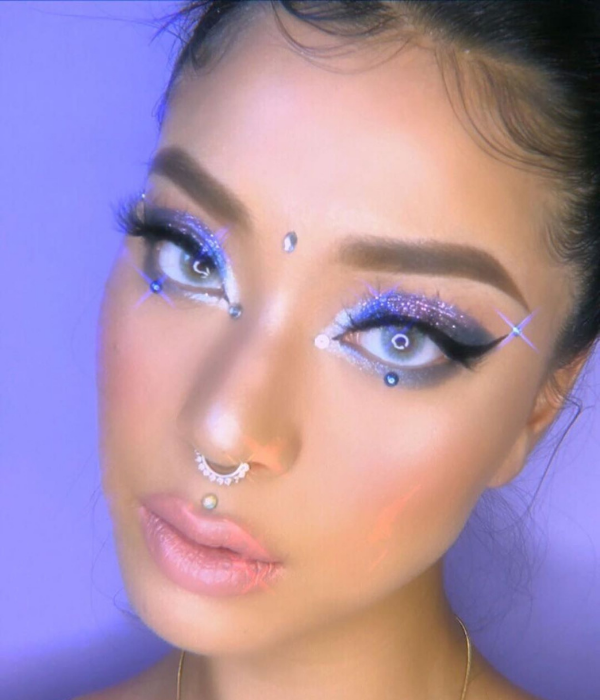 Courtesy of Korean Makeup Brand - MEMEBOX
If there's ONE makeup trend that never seems to go out of style, it's definitely the glitter makeup look. On your eyes, on your cheeks, on your lips—there's no wrong way to use it. It's edgy and bold while brimming with effortless shimmer that'll take you through any fun parties or even romantic first dates. If you want to look like a walking diamond that shines everywhere you go, just give a wash of rich, sparkly gold eyeshadow on the lids to dial up the glitter makeup look. Or, if you want a more soft-glam look, just gently dab a glitter eye shadow or a glitter eyeliner to add a few shimmery shines to your look.
Amp Up the Glitter Makeup Trend
---
Which 2022 makeup trend are you going to try? Explore more Korean makeup brands and get your bold eye makeup looks and statement lip makeup ready for all your fabulous days to come! Follow us on Instagram and Facebook to get more instant product updates and skincare tips!