Looking for some K-Beauty keepers to switch up your summer routine? We've got good news! STYLEVANA's latest and highly-anticipated VANA Box collection has finally arrived! For someone lucky enough to experiment with different Korean skincare products, I get excited when I can spot some power-players in the game of hit-or-miss. From vitamin-rich Korean skincare products to bestselling Korean sunscreens curated from bestselling K-Beauty brands, this VANA Box collection is expertly curated by our team to bring you the Cult-Favorite Beauty Set, the All-Star Vitamin Set, and the SPF Superhero Squad — all packed with top-shelf favorites AVAILABLE FOR ORDER NOW! For those who are looking for some cult-classic beauty gems to refill their shelves, keep scrolling to find out why you should start introducing the new Cult-Favorite Beauty Set to your summer vanity!
---
VANA Box's Beauty Mission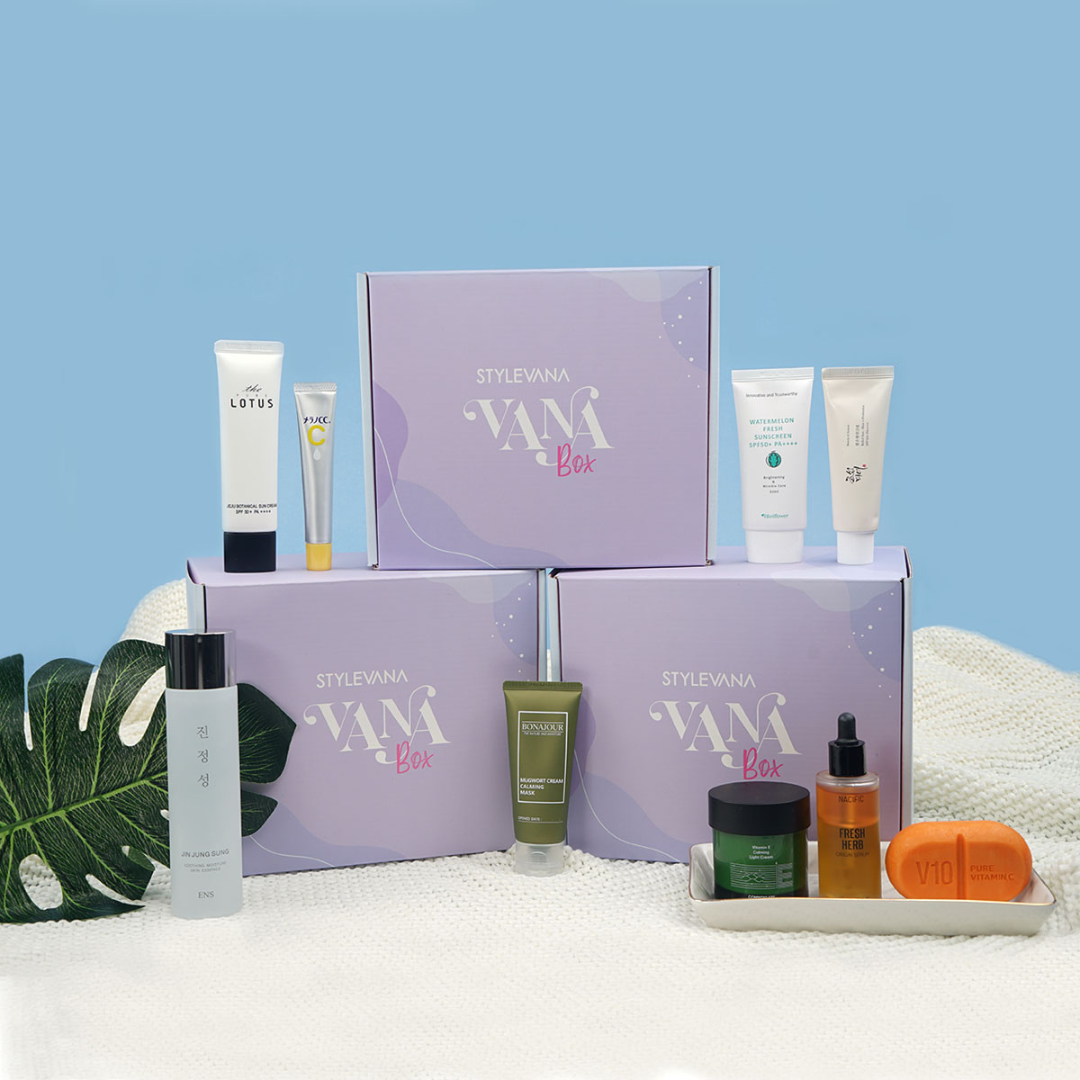 Designed to make your skincare journey easier and an elevated experience, STYLEVANA's exclusive VANA Box collection consists of three different beauty boxes that are brimming with high-performing formulas for your skin's needs. With everything from 5-star rated cult-favorites and vitamin-rich boosters to best Korean sunscreens for summer, these three VANA Boxes are overflowing with the best in-demand K-Beauty staples for skincare junkies like us who are always looking to build and refine their skincare arsenal with best-in-class Korean skincare products!
---
STYLEVANA Exclusive
For K-Beauty Trendsetters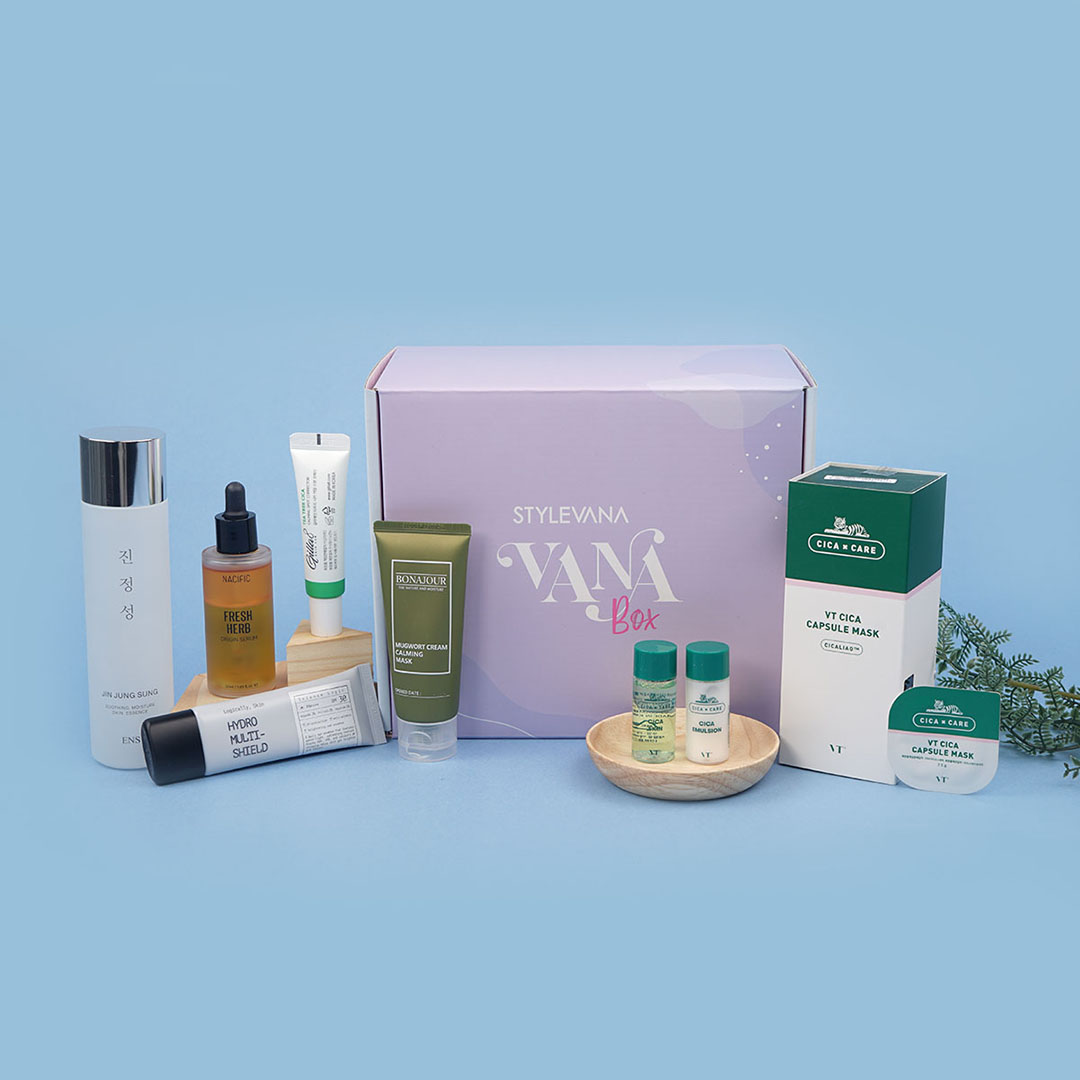 Revamp your summer vanity with the Cult-Favorite Beauty Set that is stacked with all the buzz-worthy bestsellers from everyone's favorite K-Beauty brands. Introducing a buffet of bestselling Korean skincare remedies expertly curated to foster a new beauty friendship, this VANA Box has a star-studded lineup featuring six top-shelf worthy skincare products for your summer skin from top Korean skincare brands including JIN JUNG SUNG, Logically, Skin, Gilla8, VT, Nacific, and BONAJOUR.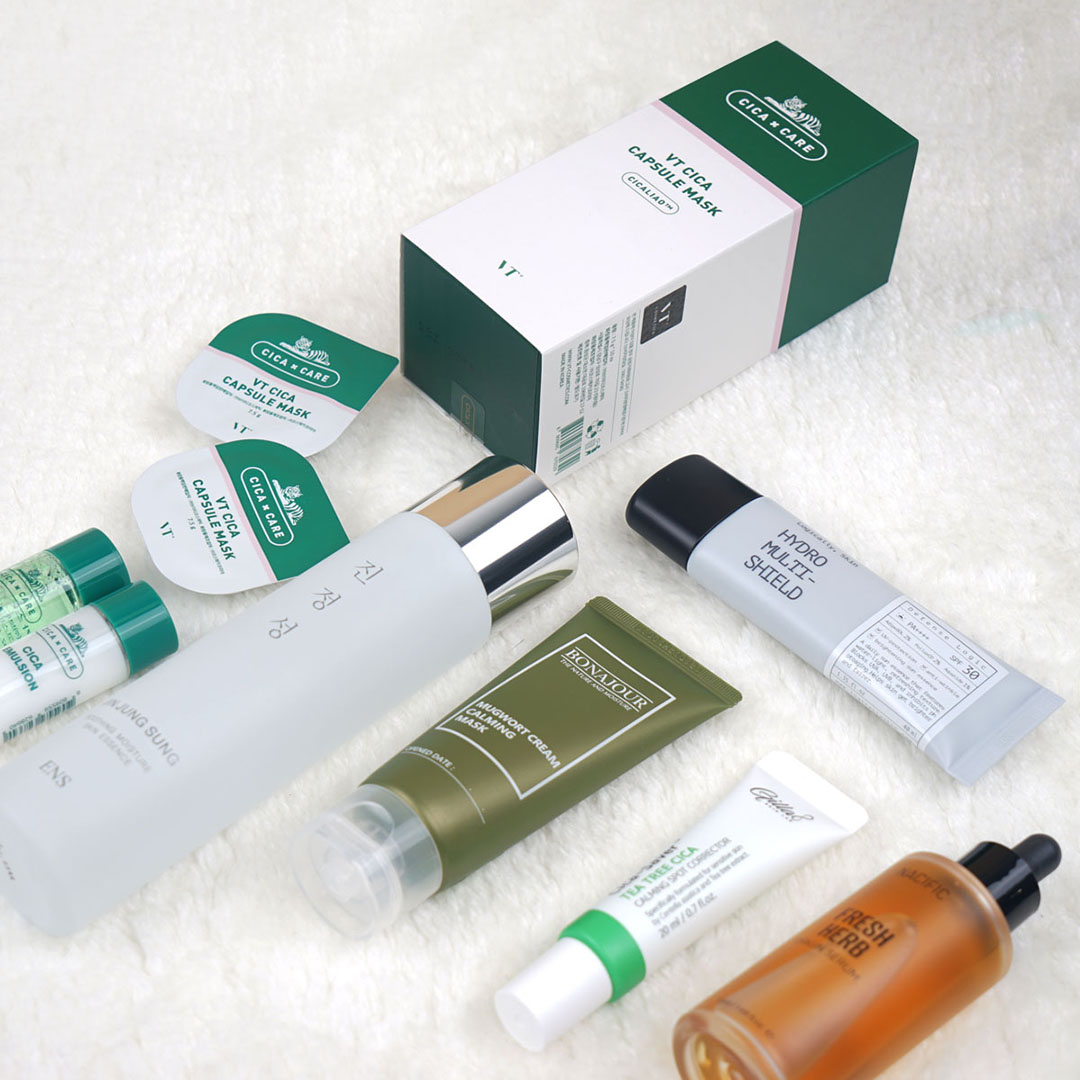 What you'll get:
1. JIN JUNG SUNG's Soothing Moisture Skin Essence (150ml) is an ultra-hydrating essence that helps strengthen your skin's moisture barrier while keeping your skin nourished and balanced, thanks to 8 moisturizing ingredients, including glycerin, meadowfoam seed oil, apricot kernel oil, botanical squalane, beeswax, sodium hyaluronate, shea butter, ceramide 3, and allantoin.
2. Logically, Skin's Hydro Multi-Shield Sun Essence (40ml) is a daily sun essence that features water-light, refreshing texture. With Harnessing SPF30+ sun protection, this Korean sunscreen effectively blocks UVA + UVB, inhibits photoaging and helps skin get brighter and fairer.
3. Gilla8's Tea Tree Cica Extra Calming Spot Corrector (20ml) definitely deserves a *spot* in your summer skin-mergency kit for your acne-prone skin. Featuring tea tree + cica, this spot-fighting cream targets blemishes and soothes post-breakout skin with powerful anti-inflammatory properties.
4. VT's Cica Capsule Mask (10pcs + Sample Kit) is a wash-off cream mask enriched with VT's exclusive ingredient, CICARIO™ + Green Tea Powder, to help clear dead skin and sebum and revive exhausted skin.
5. Nacific's Fresh Herb Origin Serum (50ml) is a double-layered serum that contains aloe vera leaf extract to form a primary moisture film, and meadowfoam seed oil and citrus oil layer to form a second moisturizing film to make your skin smooth and healthy.
6. BONAJOUR's Mugwort Cream Calming Mask (55ml) contains mugwort extract + mugwort powder to help soothe irritated skin, soften skin texture, and strengthen skin elasticity.
---
Spot any of your favorites? Get (and enjoy UP TO 50% OFF your cart) the Cult-Favorite Beauty Set now and stay tuned for Part II where we introduce the rest of the VANA Box collection, aka the All-Star Vitamin Set and the SPF Superhero Squad, to upgrade your Korean skincare routine. Follow us on Instagram and Facebook to get more instant product updates and skincare tips!