You've heard about retinol before—READ THIS retinol guide if you haven't—and have witnessed how this vitamin A derivative has taken the skincare world by storm for its anti-aging, wrinkle-fighting power. But there's another ingredient that's hot on the hero ingredient radar right now that is touted as the "gentler, more natural alternative to retinol". Meet bakuchiol (pronounced as "ba-koo-chee-oh"), an equally powerful wrinkle-fighting ingredient that comes with zero skin irritation for those whose skin is intolerant of retinol. So keep scrolling to see how bakuchiol will become your next game-changer!
---
What is bakuchiol?
Bakuchiol is an herbal extract derived from the leaves and seeds of the a plant called babchi. Widely praised for its medicinal benefit for healing and soothing the skin, bakuchiol is commonly used in Indian Ayurvedic and Chinese medicines, as well as Tamil Siddha practices, to treat skin inflammation with potent antibacterial properties.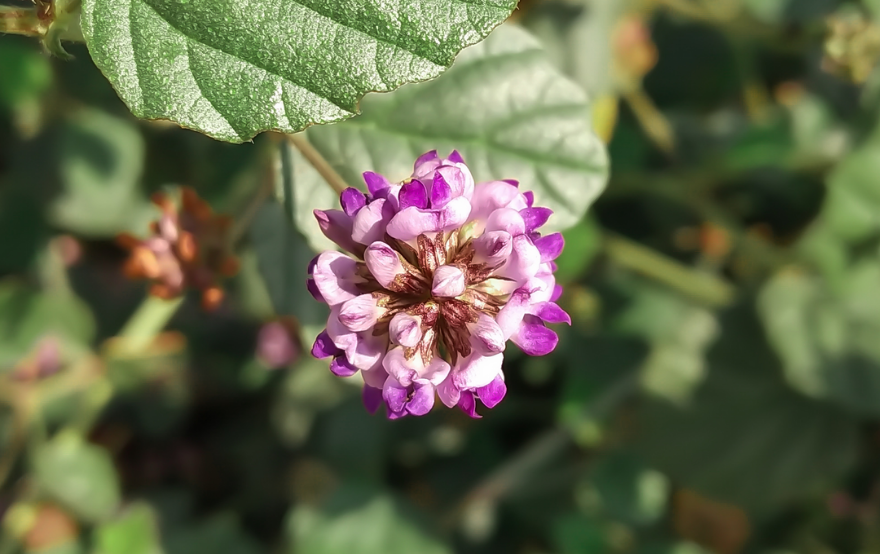 Bakuchiol Benefits for Skin
1. Improves skin tone and texture: Bakuchiol deeply penetrates the skin to fight dark spots and areas of hyperpigmentation.
2. Reduces fine lines and wrinkles: Bakuchiol helps speed up cell turnover and boosts collagen production to plump your skin and minimize the look of lines and wrinkles.
3. Soothes and heals damaged skin: Bakuchiol has great anti-inflammatory properties to heal your skin from the inside out.
4. Strengthens skin's moisture barrier: Bakuchiol helps reduces transepidermal water loss (TEWL), as well as irritation.
5. Protects skin from free radical damage: Bakuchiol is rich in antioxidant which helps prevent oxidative damage and premature skin aging.
Bakuchiol VS Retinol
Courtesy of Ben Gentzler from drdennisgross.com
Bakuchiol is a plant-based alternative to a retinol with a much lower risk of irritation, that's why it is a better option for those with sensitive skin and also those who are pregnant or breastfeeding. And, like retinol, bakuchiol stimulates cellular turnover, diminishing the appearance of fine lines and wrinkles, thanks to its antioxidant-rich properties. But on a molecular level, the structure of bakuchiol is different from that of retinol. Bakuchiol is known for its anti-inflammatory properties, so it rarely triggers the redness and peeling which are common with retinol products.
---
How to use bakuchiol in your skincare routine?
In the world of K-Beauty, you will most likely find bakuchiol serum to be the #1 hottie on the radar, followed by bakuchiol oil, bakuchiol moisturizer, and bakuchiol eye cream. With all those bakuchiol benefits in mind, there are lots of ways and bakuchiol products that will protect and benefit your overall skin health.
Bakuchiol for Skin
- Best Bakuchiol Serum -
NEOGEN Dermalogy - Real Bakuchiol Firming Serum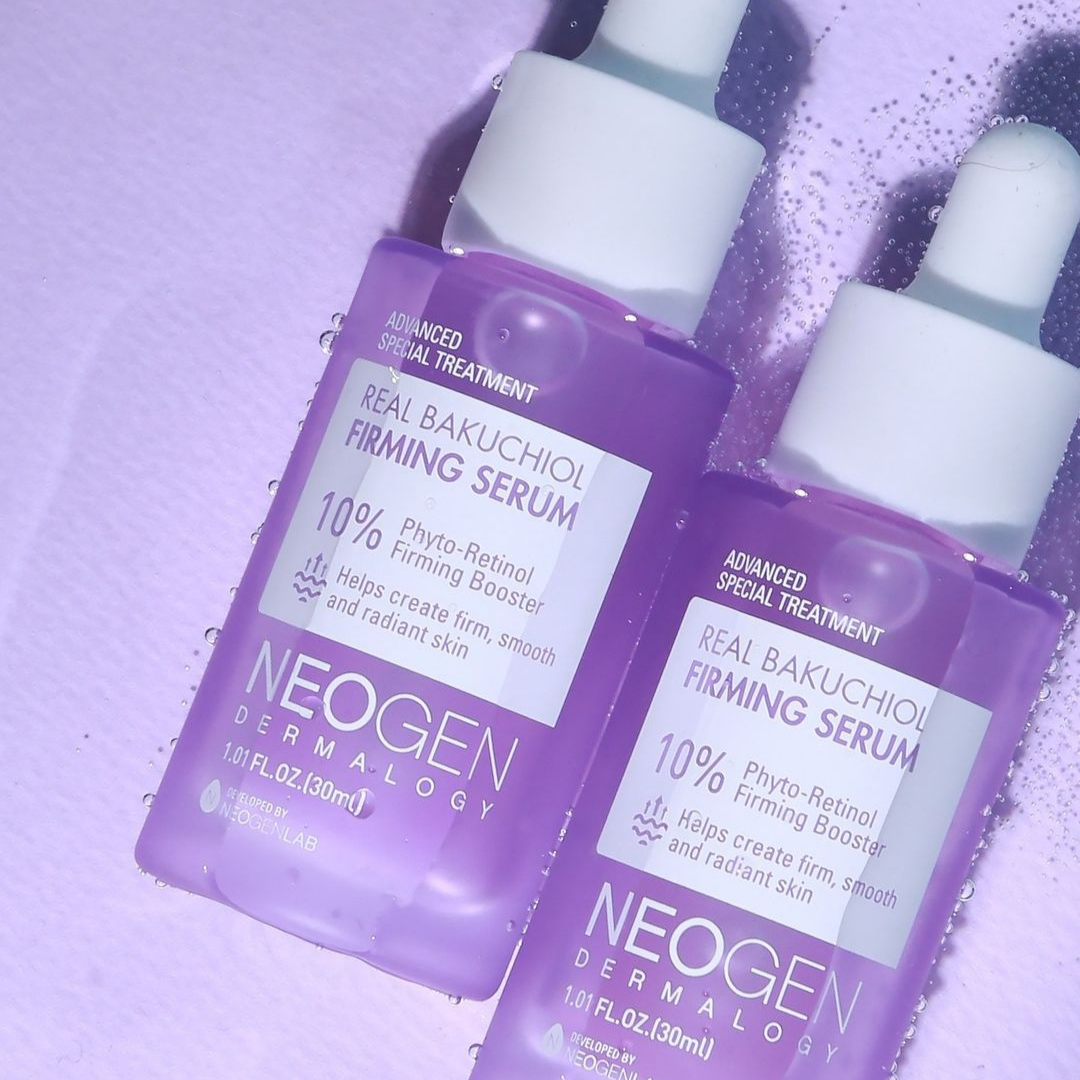 Courtesy of Korean Skincare Brand - NEOGEN Dermalogy
STYLEVANA K-Beauty Review: To work bakuchiol into your skincare routine, you can use it just like you would a topical retinol product. Start with a night-time serum such as the NEOGEN Dermalogy Real Bakuchiol Firming Serum which packs a powerful punch of bakuchiol + collagen-boosting peptide to firm and tighten saggy skin and promote smooth, radiant skin, as well as an array of skin-soothing plant extracts including guaiazulene, lavender oil, aloe vera leaf extract, tea tree leaf oil, and eggplant extract to nourish your dull-looking skin.
- Best Bakuchiol Cream -
ByWishtrend - Vitamin A-mazing Bakuchiol Night Cream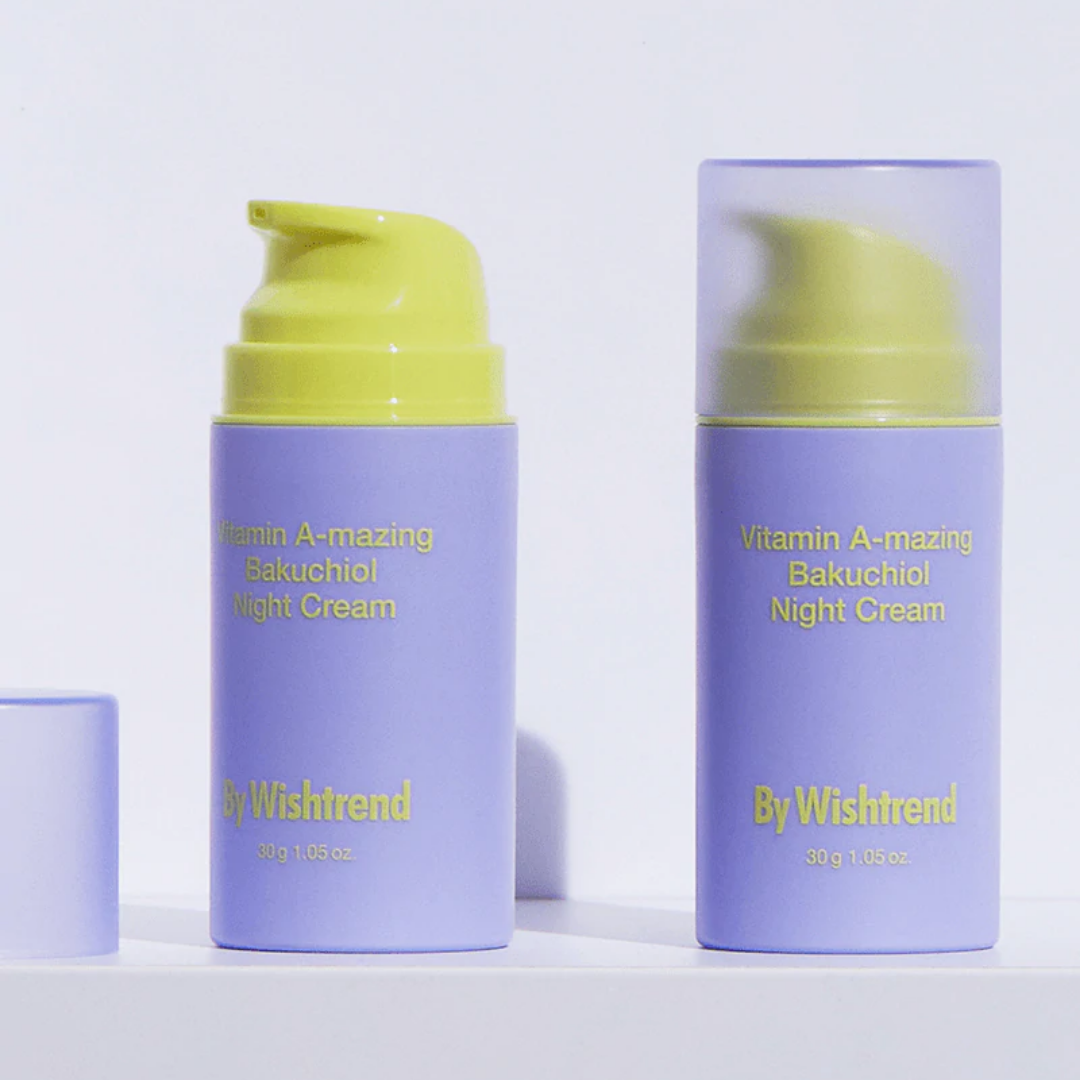 Courtesy of Korean Skincare Brand - ByWishtrend
STYLEVANA K-Beauty Review: Formulated with two ingredients effective for well-aging (retinal & bakuchiol), this ByWishtrend Vitamin A-mazing Bakuchiol Night Cream is the perfect overnight moisturizer to improve wrinkles, and prevent other signs of aging. This bakuchiol moisturizer improves skin texture, elasticity as well for those in their 20s wanting to get ahead of premature skin-aging. Not to mention it is a hypoallergenic treatment night cream that gives your skin a nourishing layer of hydration while sleeping.
- Best Bakuchiol Eye Cream -
CNP LABORATORY - Farm Rx Bakuchiol Eye Cream
Courtesy of Korean Skincare Brand - CNP LABORATORY
STYLEVANA K-Beauty Review: Given bakuchiol's exceptional line-fighting abilities, the CNP LABORATORY Farm Rx Bakuchiol Eye Cream nourishes the delicate skin around your eyes and helps combat signs of aging such as fine lines and wrinkles. It also firms the skin around your eyes, restoring a well-rested look for your complexion. In case you need to fix this eye cream up with a skin-loving bakuchiol twin, just try the CNP LABORATORY Farm Rx Bakuchiol Serum for a boost!
---
Want to test it out and see if bakuchiol is your next MVP ingredient? Pick up your most-favorite bakuchiol products to refine your Korean skincare routine starting today! Follow us on Instagram and Facebook to get more instant product updates and skincare tips!
Disclaimer: We strongly recommend anyone with problematic skin conditions seek professional advice from dermatologists and sort out what ingredient works best for your skin type to get the result you want.