We're not supposed to squeeze or pop the pimples. We all know that, yet we still do it because they are just so irre-cyst-able... But it's the aftermath and the scarring, which is categorized as "post-inflammatory hyperpigmentation", that adds to the frustration. Before you google "nearby laser treatments" for those dark marks on your skin, let's not forget we have some mighty, powerful hyperpigmentation-fading skincare products you can count on. So let's do a deep dive into one of the most talked about skin conditions—post-inflammatory hyperpigmentation—in full measure. Scroll down to learn everything you need to know about this selfie-unfriendly skin condition and what ingredient you should swear by so you can get it out of the way of your luminous glow!
---
What is post-inflammatory hyperpigmentation (PIH)?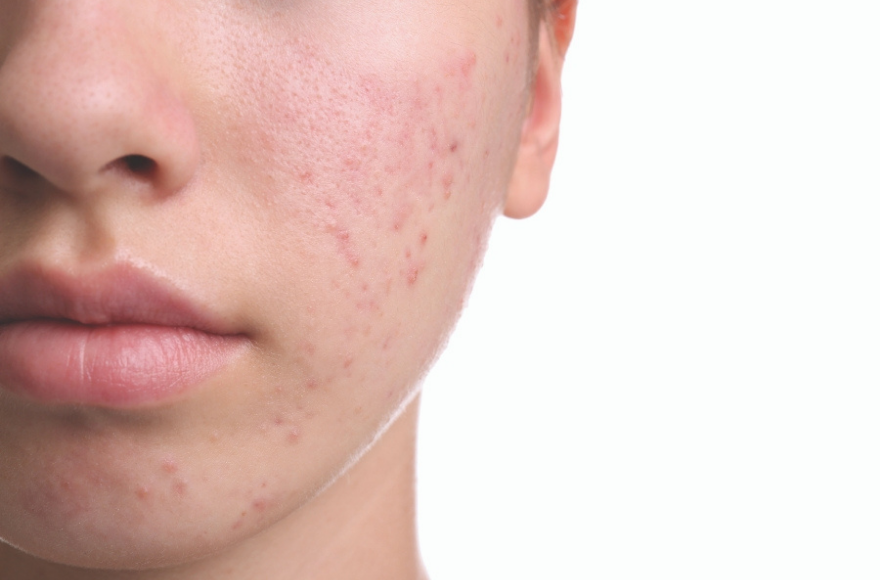 Post-Inflammatory Pigmentation (PIH) is a type of discoloration on the skin where dark spots appear due to an increase in melanin. It happens to almost everyone as they age due to repeated sun exposure, which is known to stimulate the production of melanin. That's why we call those pigmented areas on the skin "sun spots" or "age spots".
It is one of the most common skin conditions which is only difficult to treat if you don't spend time educating yourself about it, so no worries, it is completely harmless. So what else causes hyperpigmentation other than sun exposure? Turns out, skin irritation or damages, pollution, and hormonal changes are also the common causes for hyperpigmentation.
---
How to treat hyperpigmentation?
To effectively treat hyperpigmentation, all you need is a brightening skincare routine to help boost skin clarity and even out your darkened skin tone. From sunscreens, exfoliating ingredients, to topical Vitamin C serum, here are five can't-miss skincare ingredients you should incorporate into your daily routine to get the best hyperpigmentation face care treatment.
1. Vitamin C
We can't talk about hyperpigmentation treatment without mentioning Vitamin C. This supercharged antioxidant helps neutralize free radical damage and protects the skin against UV light and other environmental aggressors. Vitamin C skincare products, like the KAINE Vita Drop Serum, are the perfect addition to your daily 10-step Korean skincare routine to spot-treat, brighten up any dull complexion, and diminish the appearance of age spots and hyperpigmentation.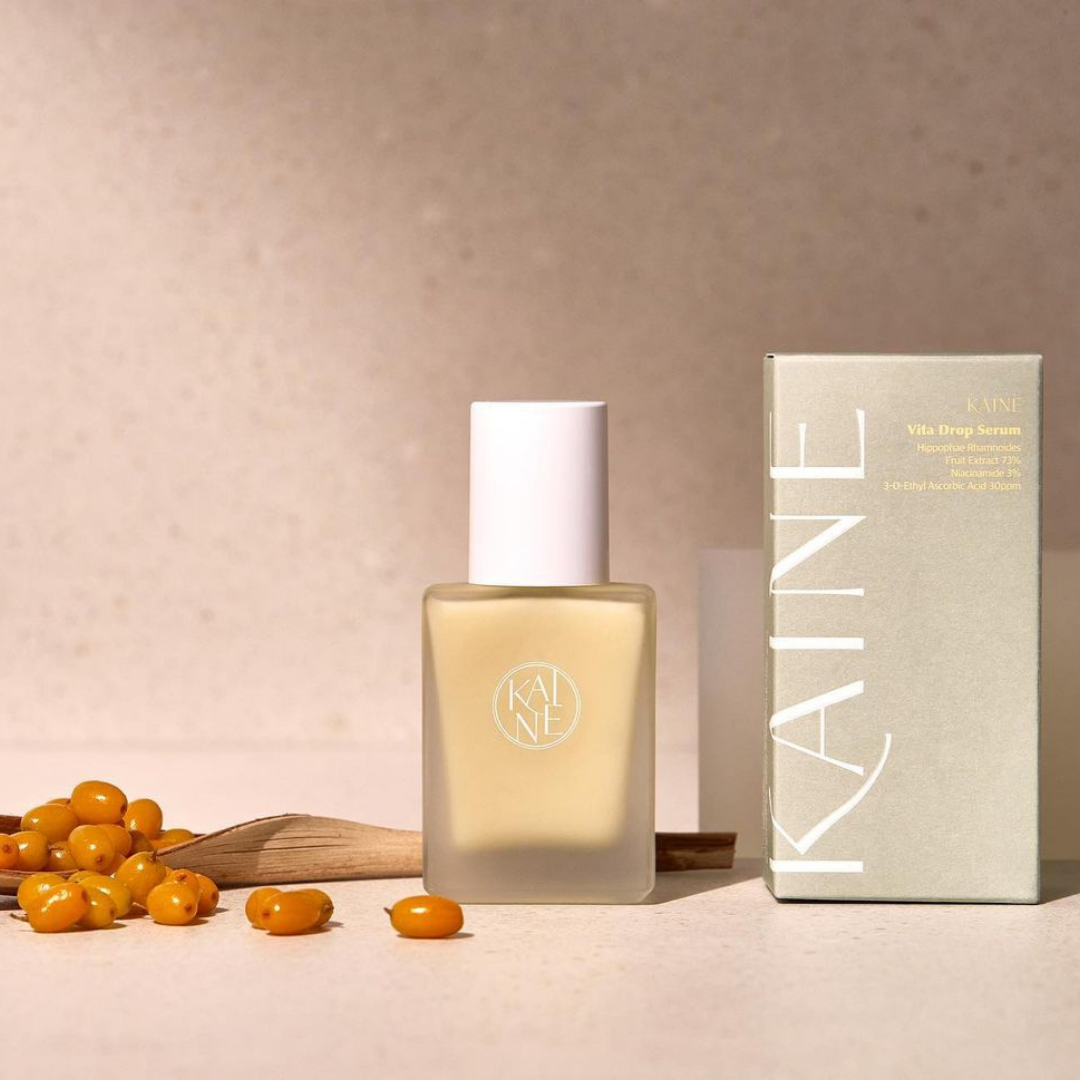 Courtesy of Korean Skincare Brand - KAINE
Our new cult-favorite *AND* cruelty-free Korean brand KAINE is bringing us a team of game-changers that'll help revive our skin health on all fronts. We are, in particular, most impressed with this KAINE Vita Drop Serum as it contains 73% vitamin tree fruit extract, 3% niacinamide + loads of vitamin C derivatives to help you reduce acne scarring, fight post-inflammatory hyperpigmentation and achieve clearer, brighter skin. This serum is also laced with panthenol and hyaluronic acid to deliver ample hydration to keep the skin supple and glowing.
---
2. Salicylic Acid (BHA)
One of the famous acne-fighting ingredients, Salicylic Acid (BHA) is another ingredient often found in acne skincare products that can also benefit skin with PIH. It is known to help lessen the intensity of hyperpigmentation and reduce the appearance of dark spots through chemical exfoliation.
Isntree - Chestnut BHA 2% Clear Liquid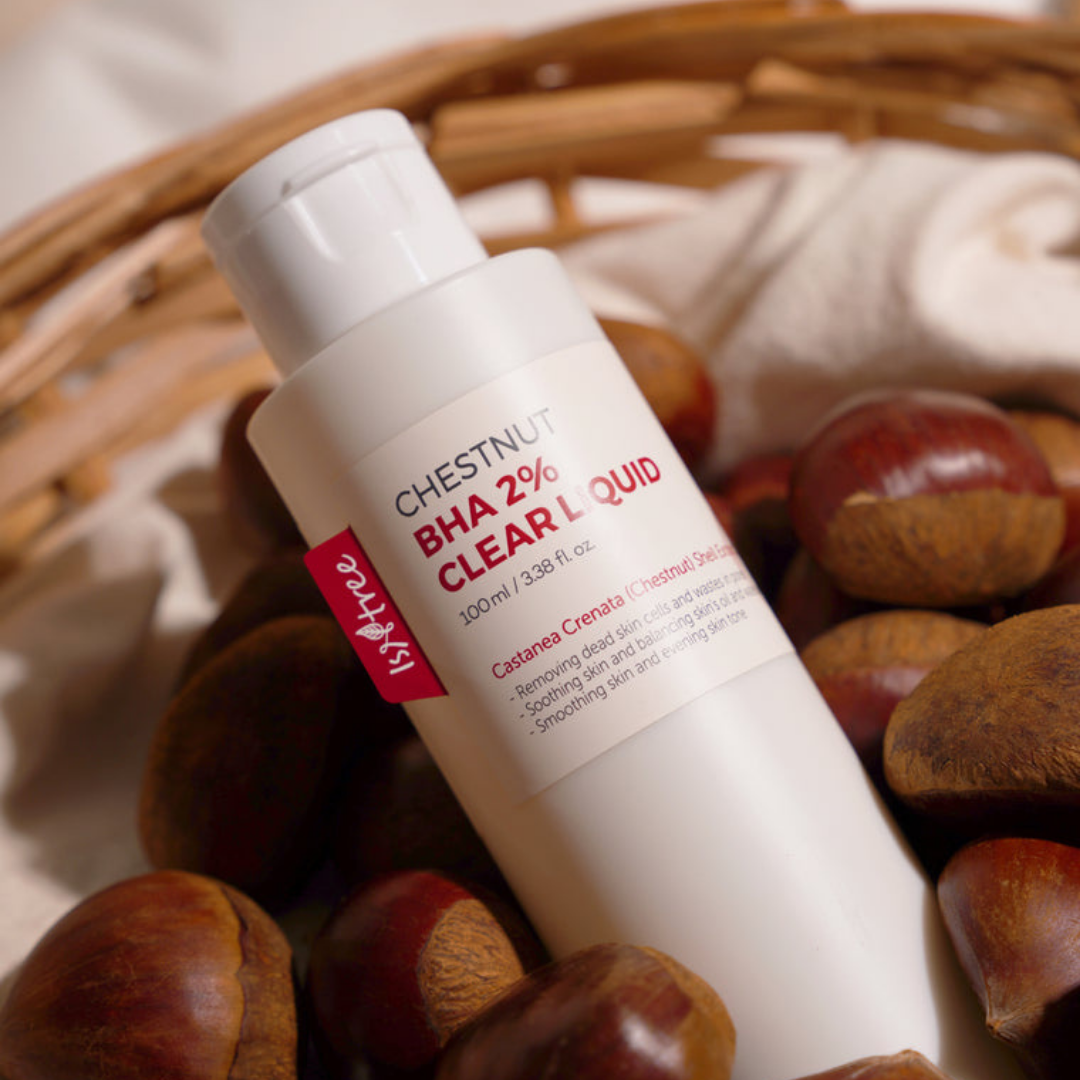 Courtesy of Korean Skincare Brand - Isntree
When it comes to treating hyperpigmentation, mild chemical exfoliation goes a long way, which is why the Isntree Chestnut BHA 2% Clear Liquid is a good addition to your daily routine. This toner contains 2% salicylic acid to help get rid of dead skin cells and activate your skin's turn-over cycle, making your skin look renewed and radiant while slowly (and surely) improving the appearance of PIH post breakout.
Want to kick the exfoliation game into slighly higher gear? You can switch it up and alternate the Isntree Chestnut BHA 2% Clear Liquid with a BHA peeling pad like the CELIMAX Heartleaf BHA Peeling Pad, where physical exfoliation + chemical exfoliation combine as one dream team. Perfect for those who deal with oily skin/acne skin and hyperpigmentation at the same time, this BHA peeling pad removes dead skin cells in a flash and cleanses the pores. In case you want to achieve smoother, brighter complexion for a change, this skincare product will definitely help you get there.
---
3. Azelaic Acid
Azelaic acid might sound like an aggressive acid that could harm your skin but it's actually a powerful component to treat skin conditions like rosacea and hyperpigmentation. It helps even out and improve skin tone so it can be considered as a to-try ingredient when it comes to fading discoloration for PIH and acne scars.
Cos De BAHA - Azelaic Acid 10% Serum (AZ)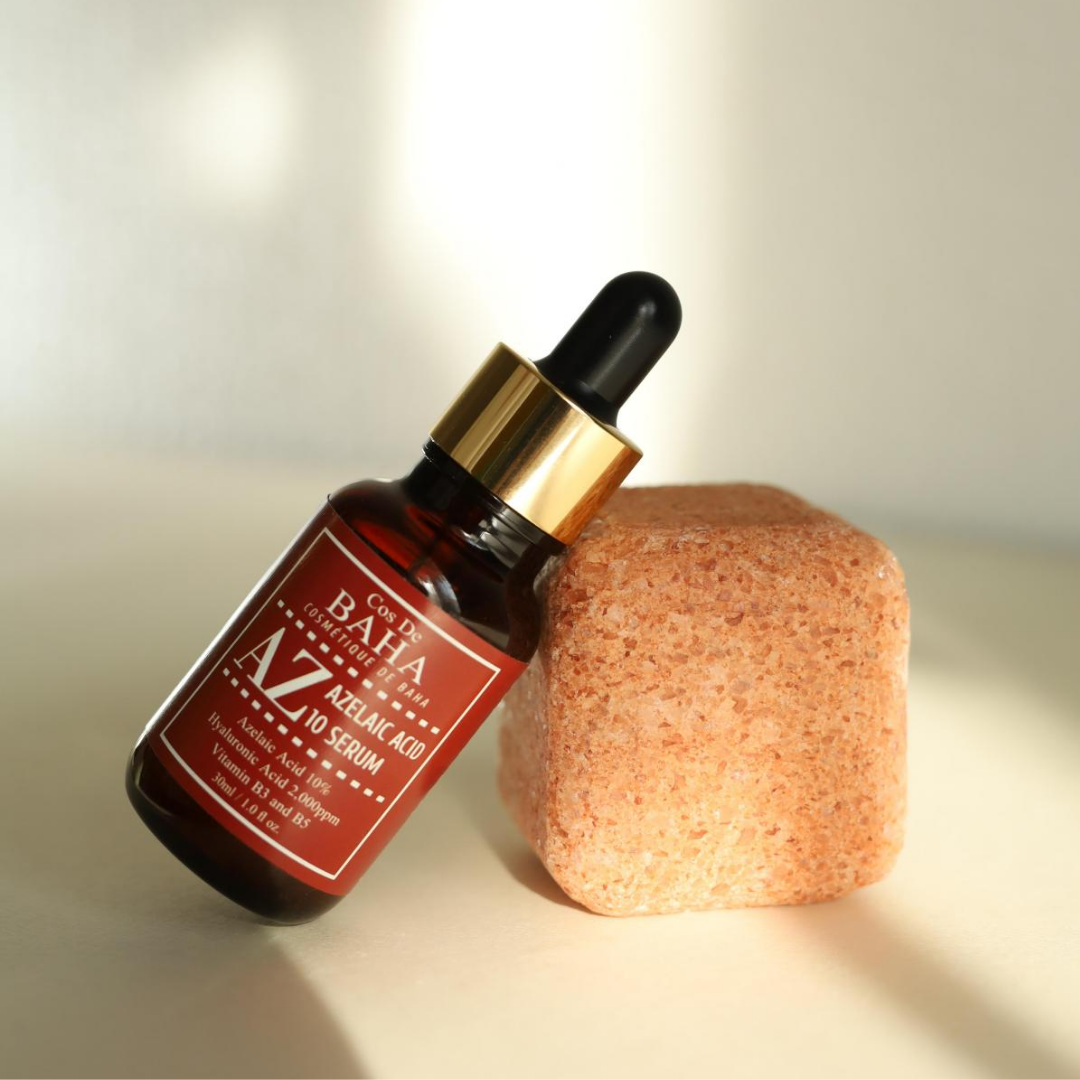 Courtesy of Korean Skincare Brand - Cos De BAHA
Infused with 10% azaelaic acid, Cos De BAHA Azelaic Acid 10% Serum (AZ) is hailed as a wonder-working serum for fading acne scars, getting rid of blackheads and improving rosacea. This potent yet lightweight serum is also formulated with organically-derived skin-soothers such as aloe vera leaf extract, witch hazel extract + rosemary extract so you can have the extra calming treatment for your easily irritated skin.
---
4. Fermented Black Rice
According to dermatologists, fermented ingredients or fermented skincare products are great for dry skin and mature skin as the amino acids and rich antioxidant content help revitalize and firm the skin, while also improving your skin's clarity, moisture, skin tone, texture, and hyperpigmentation. And in the world of K-Beauty, you will most likely find fermented toners to be the #1 hottie on the radar, such as the 5-star rated Haruharu WONDER Black Rice Hyaluronic Toner.
Haruharu WONDER - Black Rice Hyaluronic Toner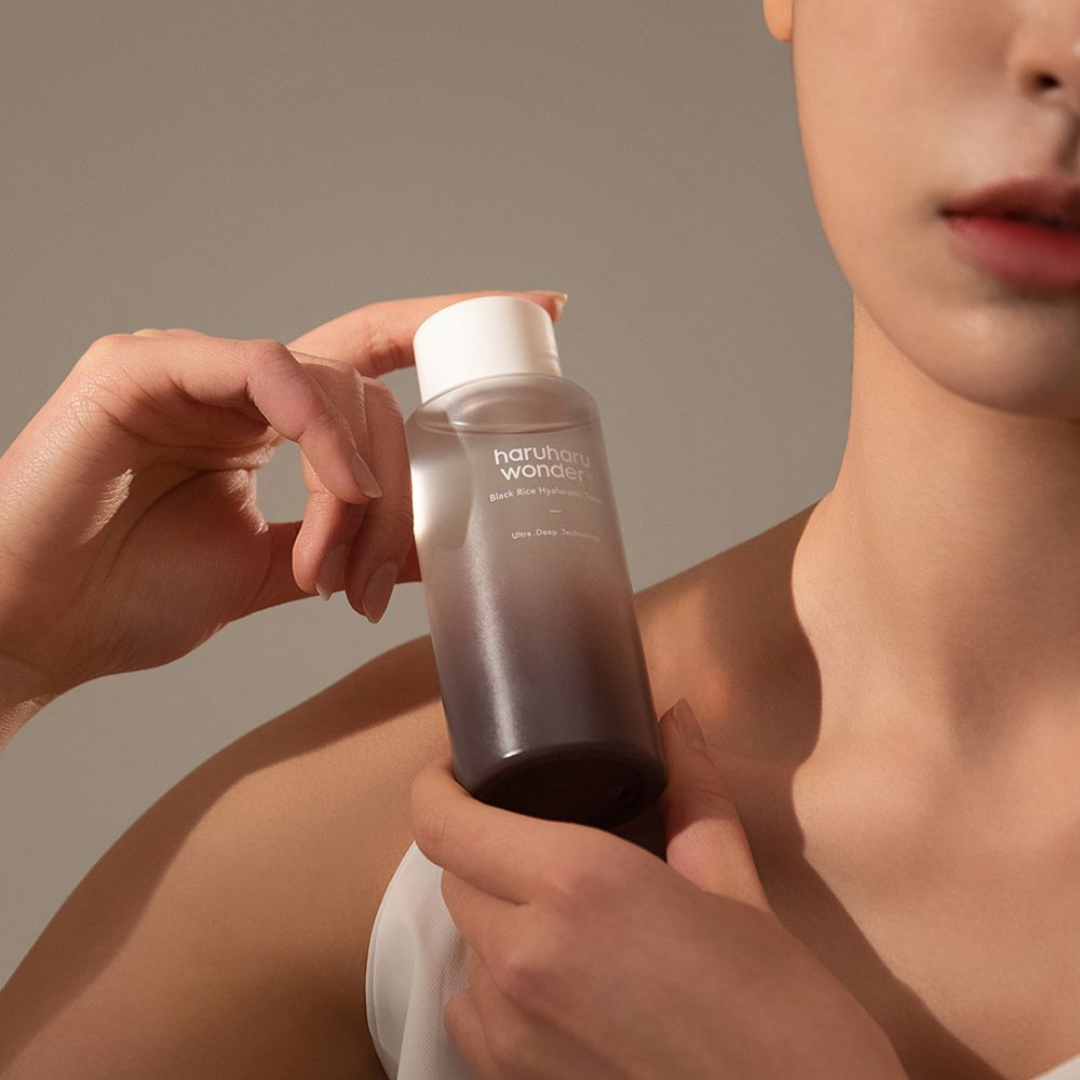 Courtesy of Korean Skincare Brand - Haruharu WONDER
If you have yet to discover the power of fermented rice in Korean skincare, the Haruharu WONDER Black Rice Hyaluronic Toner is a good one to get you started. Powered by fermented 100% Korean-produced black rice extracts, this bestselling toner helps restore elasticity to the skin with anti-inflammatory and brightening effects to help fight and gradually improve PIH. It does a good job at improving the complexion of sensitive skin types as well.
---
5. SPF
Keep in mind: sunscreens are your best defense when it comes to fighting any form of hyperpigmentation. It is highly recommended that daily use of a broad-spectrum SPF 30+ sunscreens is the absolute best way to prevent the development of hyperpigmentation and to improve how fast it resolves. Take this as a sign to try the MISSHA All-Around Safe Block Aqua Sun SPF50+ PA++++ for the sunny days ahead and keep your skin protected.
MISSHA - All-Around Safe Block Aqua Sun SPF50+ PA++++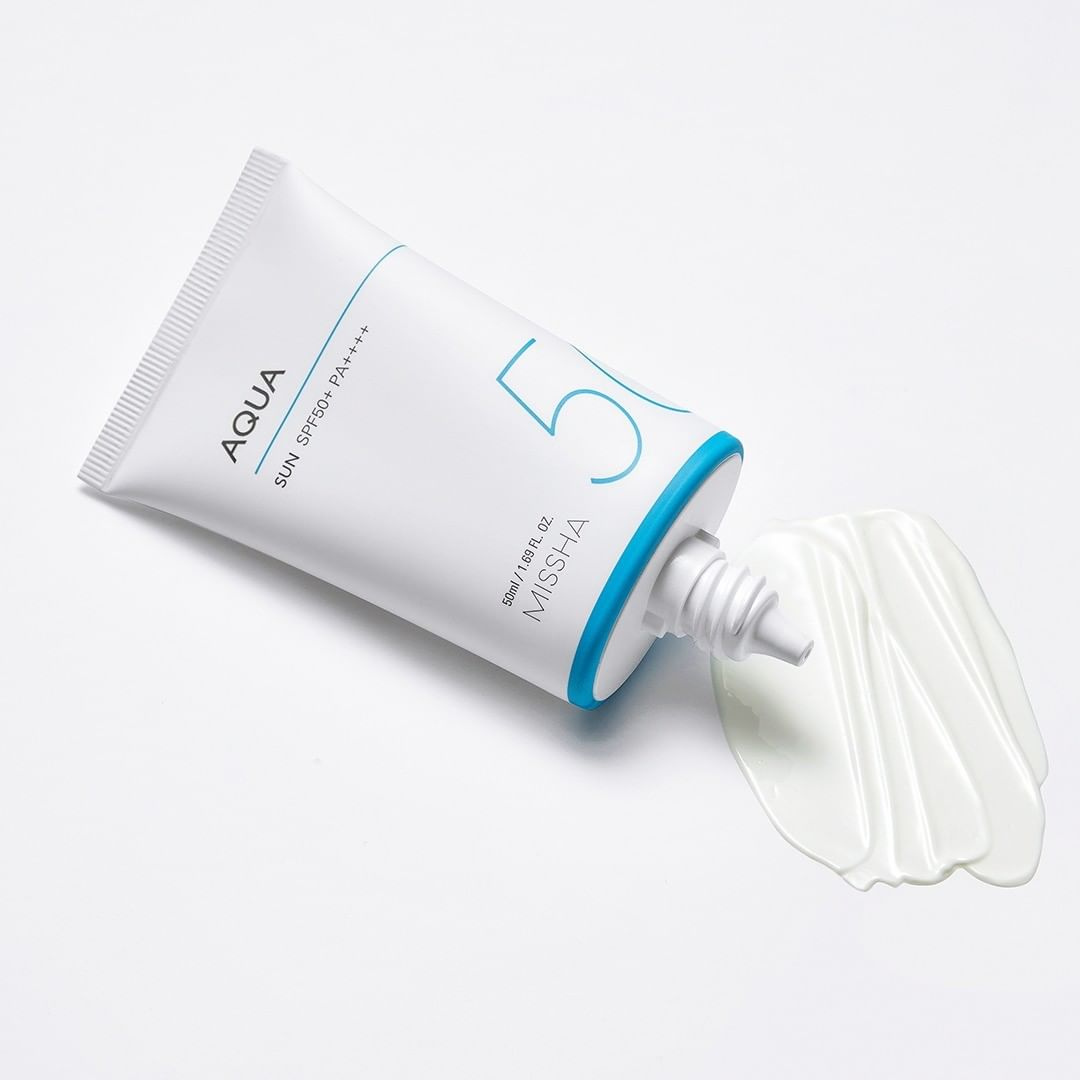 Courtesy of Korean Skincare Brand - MISSHA
MISSHA All-Around Safe Block Aqua Sun has a refreshing water-gel based sunblock formula that provides instant adherence to the skin after application while providing your skin with intense hydration, soothing and cooling sensation, all thanks to the glacial milk and plant water-infused formula. Apart from being water and sweat resistant, it helps prevent skin from aging by blocking the harmful UV rays.
---
Hyperpigmentation might seem like one heck of a problematic situation that sees no ends, but with the right treatments and skincare products you'll learn that it's worth the effort. Follow us on Instagram and Facebook to get more instant product updates and skincare tips!
*We strongly recommend anyone with hyperpigmentation problems to seek professional advice from dermatologists and sort out which type of hyperpigmentation you're currently faced with so you can get the best targeted skin care products for the result you want.