Green beauty, zero-waste beauty... We've been hearing these names over and over the past few years but what exactly do they mean? While the beauty industry isn't exactly famous for being eco-friendly, as a consumer you can actually do your part and make a change, too! In honor of World Environment Day, take your Korean skincare routine one step further for a sustainable, eco-friendly twist by making a conscious effort to reduce as much waste as possible. The first step? Scroll down to see what 5 eco-conscious tweaks you can make for a change!
---
1. Opt for eco-conscious beauty brands.
Build a sustainable skincare routine with environmental-conscious beauty brands that pledge the cruelty-free, vegan, and earth-saving standard while providing sustainable options that effectively address various skin conditions of different skin types. One of our favorite world-friendly Korean skincare brands is PURITO, a cruelty-free and vegan Korean skincare brand that features simple beauty products enriched with safe and clean ingredients.
ALSO READ: 7 Eco-Friendly Korean Brands to Love for Earth Day 2021
PURITO's skincare products are packaged in multi-purpose, biodegradable sugarcane paper with ink made of soybean oil. That's why PURITO has become a coveted Korean skincare brand among environmental lovers. The PURITO Plainet Squalane Oil 100 is no exception.
PURITO - Plainet Squalane Oil 100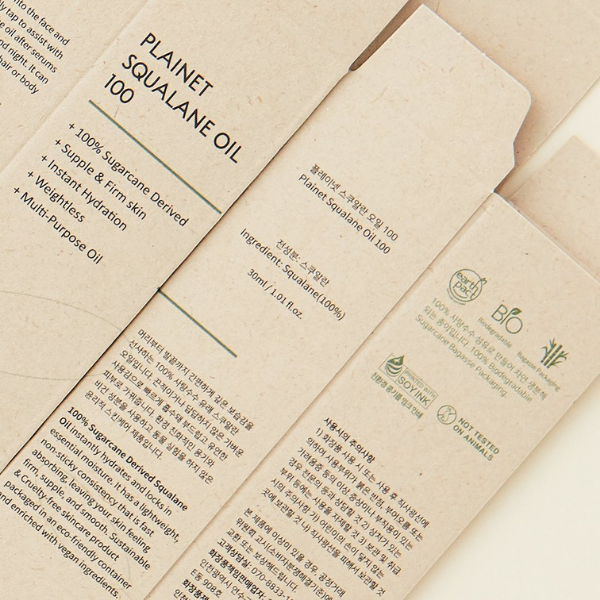 Courtesy of Korean Skincare Brand - PURITO
The bottle of the PURITO Plainet Squalane Oil 100 is made of recycled glass — that's how dedicated PURITO is to make a better future with sustainability. And before you ask: no, the squalane in this face oil is not derived from shark liver but 100% pure sugarcane. ICYMI, sugar-derived squalane tends to be a more environmentally conscious alternative and has a more stable supply.
PURITO - Centella Unscented Serum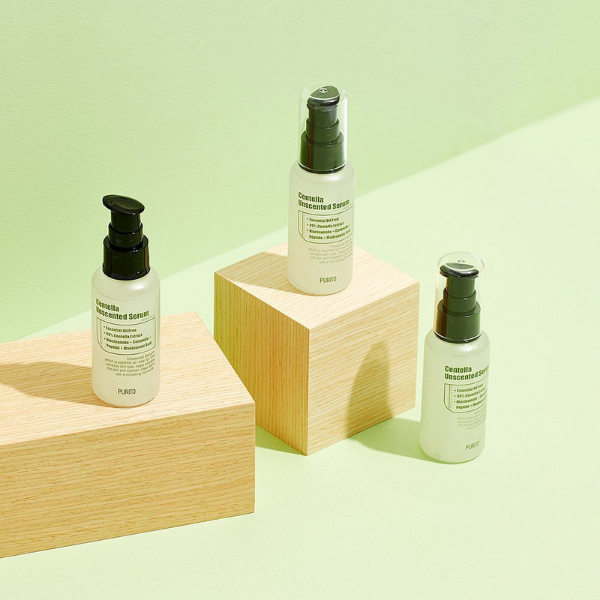 Courtesy of Korean Skincare Brand - PURITO
If you prefer going in with a lightweight serum before the squalane oil, try the PURITO Centella Unscented Serum to soothe your sensitive skin and recover your skin barrier with centella asiatica.
---
2. Go for zero-waste alternatives.
Makeup wipes, cotton pads, sheet masks are all great staples to have for a 10-step Korean skincare routine. But there are also sustainable options that create less waste in the long run. Rely on clay masks, wash-off masks, and sleeping masks to help you deep-cleanse and hydrate your skin over non-recyclable sheet masks. This way you can still pamper yourself with a nourishing facial treatment — just minus all the disposable wastes.
Isntree - Real Mugwort Clay Mask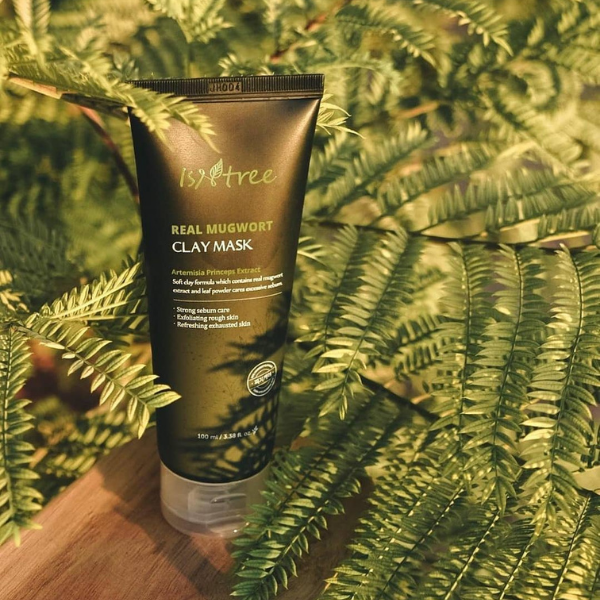 Courtesy of Korean Skincare Brand - Isntree
Recommended by everyone's favorite skincare expert Hyram, this Isntree Real Mugwort Clay Mask helps kick your oily skin to the curb before your acne breakouts could stand a chance thanks to its 6 types of deep cleansing clays including kaolin and bentonite for sebum absorption, as well as exfoliating mugwort leaf powder to gently remove pore-clogging dead skin cells.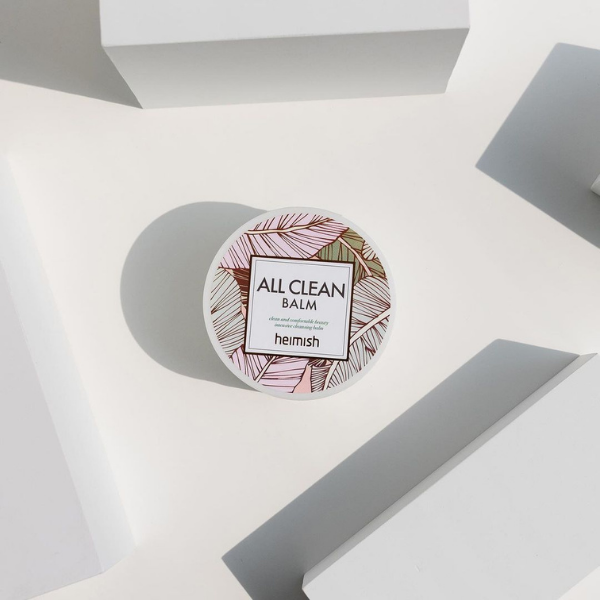 Courtesy of Korean Skincare Brand - heimish
Besides wash-off treatments, trade your makeup wipes for cleansing balms to save the environment from all the non-biodegradable wastes. Our current favorite is the bestselling heimish All Clean Balm which, TBH, will definitely make your daily cleansing routine 10x better, easier, and more thorough. This vegan, cruelty-free cleansing balm will evolve into an oil-like solution that melts into your pore to break down and emulsify your makeup and dirt.
---
3. Use bar shampoo and conditioner.
If you're someone who goes through one shampoo bottle a month or simply just wants to go plastic-free, switch to bar shampoo or bar conditioner for a change. Organic Korean skincare brand TOUN28 is famous for its shampoo bar collection which is 100% natural and cruelty-free.
TOUN28 - Solid Shampoo Bar Wax Removing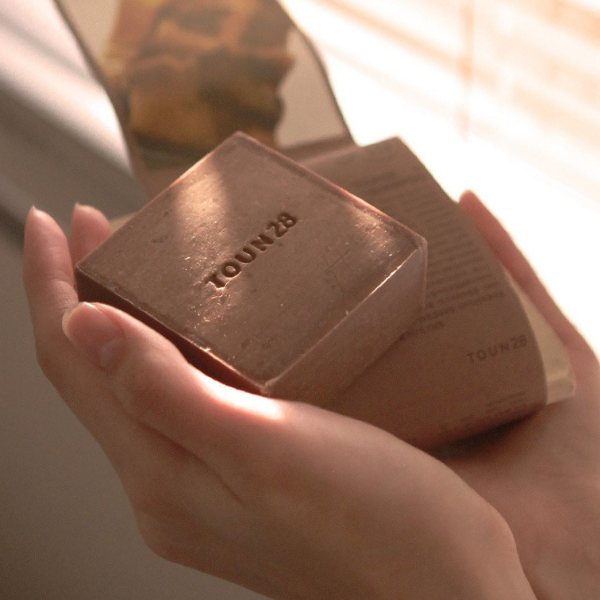 Courtesy of Korean Skincare Brand - TOUN28
This TOUN28 Solid Shampoo Bar Wax Removing features Kelp extract that is rich in Alginic acid, proteins, minerals to make your hair to be strong, voluminous, and glowing. It is a weak acidic solid shampoo with nourishing and moisturizing components in its natural oil, which is recommended for people with long luscious hair.
---
4. Buy product re-fills when available.
Always go for re-fill packs before you decide to just throw out your skincare product and replace it with a brand new one. With more eco-conscious beauty brands joining the ranks, there are more refillable products in the market, from shampoo to hair masks to cushion foundation and more. So remember, keep the empties and buy the re-fills. It's more sustainable this way (and cheaper, too!). Exhibit A: the LANEIGE Neo Cushion Matte which comes with a refill pack.
LANEIGE - Neo Cushion Matte (with refill)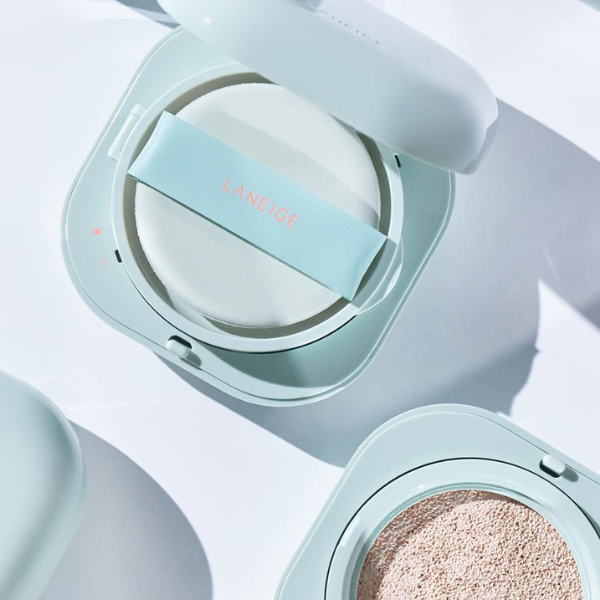 Courtesy of Korean Skincare Brand - LANEIGE
This cute and portable LANEIGE Neo Cushion Matte comes with a one-touch spinning refill case for easy replacement so you can re-use it when the cushion is used up. Not to mention its lightweight, mattifying foundation formula with SPF 42 that creates a flawless complexion in one single layer for a shine-free summer.
---
5. Switch to Tencel sheet masks.
ICYMI, Tencel is an eco-friendly fabric that will make a good alternative material to paper sheet masks. So for someone who is a mask addict, add Tencel sheet masks to make your Korean skincare routine more sustainable. And Tencel sheet mask that comes in recyclable packaging? Even better. We highly recommend the Dear, Klairs Rich Moist Soothing Tencel Sheet Mask, which is a skin-soothing must-have for summer.
Dear, Klairs - Rich Moist Soothing Tencel Sheet Mask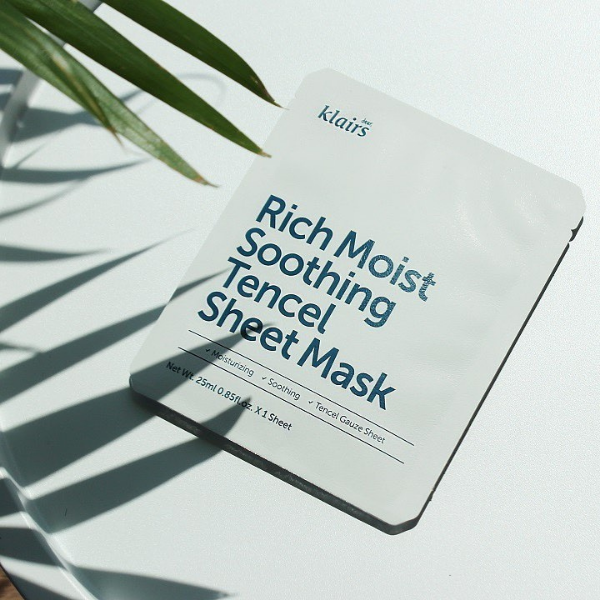 Courtesy of Korean Skincare Brand - Dear, Klairs
This Dear, Klairs Rich Moist Soothing Tencel Sheet Mask features a healing gauze that is dual-layered with 100% cotton and Tencel to minimize skin irritation. It also deploys an all-star team of ingredients to target dry, tired skin like no product's business. This aptly-named "Rich Moist Soothing" face mask sheet is loaded with 5 types of ceramides, together with aloe vera, centella extract, hyaluronic acid, allantoin, panthenol, and aloe leaf juice, to revitalize dry, exhausted skin.
---
Follow us on Instagram and Facebook to get more instant product updates and skincare tips!