STYLEVANA is finally turning two! Dedicated to guiding you on your beauty journey, STYLEVANA has become a skin-mate we never knew we needed. As proud and happy as we are for the beauty community that we've built and grown to love, we are equally obsessed with STYLEVANA's elite breed of 5-star Korean skincare products and Korean makeup that have completely changed the game for us when it comes to self-care. So in honor of STYLEVANA's 2nd birthday, we've rounded up a list of K-Beauty fan-favorite bestsellers that you should never miss!
---
No. 1
COSRX - Low pH Good Morning Gel Cleanser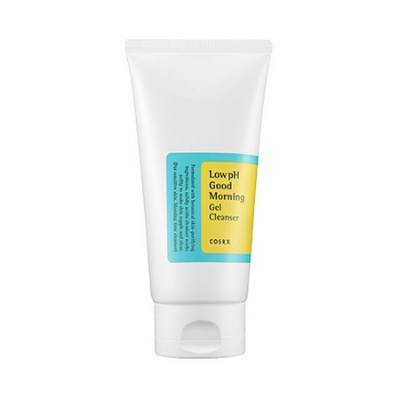 Courtesy of Korean Skincare Brand - COSRX
STYLEVANA K-Beauty Review: Searching for the perfect low pH facial cleanser can be a struggle but we're glad to see the COSRX Low pH Good Morning Gel Cleanser getting so much love over these two years. This COSRX cleanser checks all the boxes as the best cleanser for dry skin as it doesn't strip your skin's natural oil. Its mildly acidic formula has the ideal balanced pH level of 5-6 which feels gentle and soothing on the skin, leaving it supple and hydrated all day - thanks to the botanical ingredients that keep your skin supple.
---
No. 2
BEAUTY OF JOSEON - Apricot Peeling Gel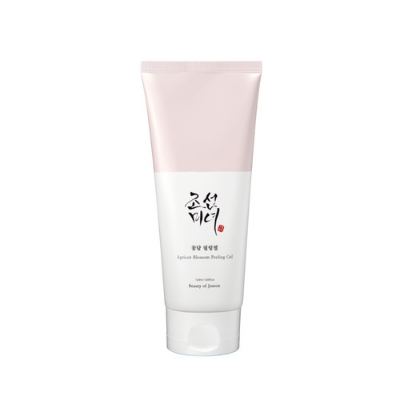 Courtesy of Korean Skincare Brand - Mediheal
STYLEVANA K-Beauty Review: Good skin comes to those who exfoliate, and better skin comes to those who exfoliate with BEAUTY OF JOSEON's Apricot Peeling Gel. This STYLEVANA best selling peeling gel is a gentle and mild gomage-type exfoliator formulated with naturally derived Hanbang ingredients including apricot flower and fruit extract, apple fruit extract and prunus salicina fruit extract. This peeling gel does more than removing dead skin cell, it deliveres a brighter glowing complexion that will transform your tired, lacklustre skin into the coveted Korean glass skin of your dream. Not mention the mild and gentle formula makes it the perfect Korean skincare product for all skin type including sensitive and dry skin.
---
No. 3
ROVECTIN - Clean Lotus Water Cream
Courtesy of Korean Skincare Brand - ROVECTIN
STYLEVANA K-Beauty Review: Pick up ROVECTIN's Clean Lotus Water Cream to hydrate and purify your skin at the same time. Free from alcohol, parabens, and allergens, this cruelty-free, vegan friendly Korean moistuizer contains 75% lotus extract which helps achieve clear and healthy skin to make you look rejuvenated throughout the dry seasons. This ROVECTIN face cream is hailed as one of the best face creams to use during the day as it gives your skin a much needed boost and protection without too much burden for your daytime skincare routine. As the best Korean moisturizer in our book, loyal fans like you should definitely ring this in for your spring beauty haul.
---
No. 4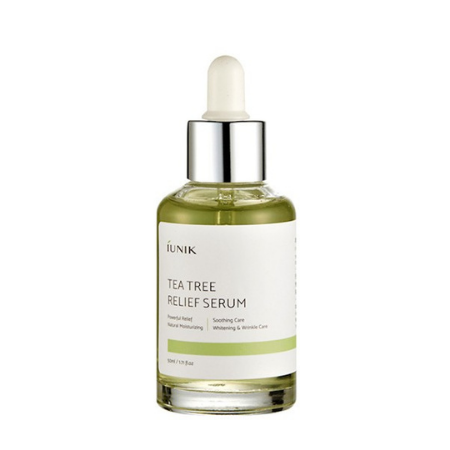 Courtesy of Korean Skincare Brand - iUNIK
STYLEVANA K-Beauty Review: If you are obsessed with clean beauty brands like iUNIK (and a loyal fan of one of our favorite VANA Influencers Hyram who shares the same love for the Korean brand), iUNIK's Tea Tree Relief Serum will definitely be your next add-to-cart favorite. This bestselling tea tree oil serum from iUNIK not only is a game-changer for sensitive skin but also something every natural beauty swears by for its naturally sourced formula. It's known for improving skin conditions like acne prone skin and sensitive skin with a whopping 67% tea tree oil for the best skin-calming benefits. This 5-in-1 K-beauty skincare product helps in powerful relief, soothing, brightening, moisturizing, and wrinkle care as well!
---
No. 5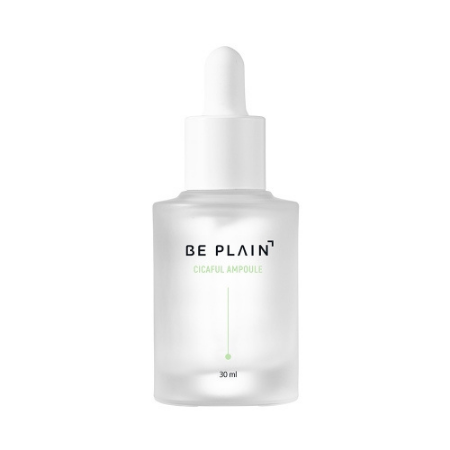 Courtesy of Korean Skincare Brand – BE PLAIN
STYLEVANA K-Beauty Review: BE PLAIN's bestseller Cicaful Ampoule is a plant-based ampoule that features one of most buzzworthy natural ingredients in the world: Centella Asiatica. This most-loved Korean ampoule has been a strongly hyped Korean skincare product all over the world, and truly works wonders to soothe and calm inflamed and irritated skin without any added fragrance, essential oils or alcohol. If you have underlying rosacea symptoms or redness on your skin, this Korean ampoule will definitely help you calm those skin conditions down and improve your overall skin's health in just weeks' time.
---
No. 6
Isntree - Green Tea Fresh Toner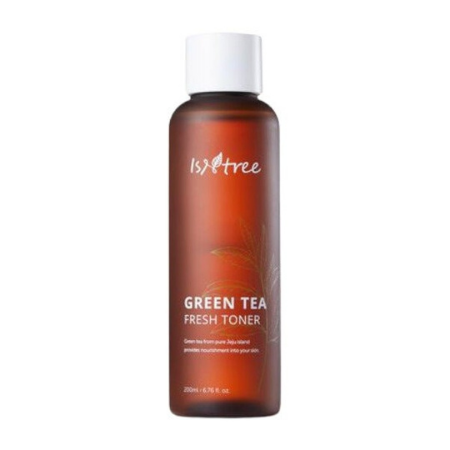 Courtesy of Korean Skincare Brand - Isntree
STYLEVANA K-Beauty Review: Even if you have clear skin before, you may find yourself having breakouts here and there, especially during your monthly hormonal cycle. There are many face toners that you can find at STYLEVANA but the best-in-class favorite has to be the Isntree Green Tea Fresh Toner. Free from alcohol, fragrance, essential oil, this Korean toner features a blend of EWG green grade ingredients, including 80% green tea extract from Jeju Island and other plant extracts, to soothe and balance the flaring skin condition. The hydrolyzed hyaluronic acid and centella asiatica are also especially good for dry skin.
---
No. 7
Kao - Biore UV Aqua Rich Watery Essence
Courtesy of Japanese Brand - Kao
STYLEVANA K-Beauty Review: Not only does Kao's Biore UV Aqua Rich Watery Essence keep every inch of your skin protected from the sun — the lightweight, buildable texture is also a delight to your spring skin that you might actually look forward to reapplying it. And you'll definitely want to, thanks to its protective and moisturizing combination of SPF 50 and a special mixture of hyaluronic acid + citrus essence. This STYLEVANA bestseller also works perfectly as a makeup base and can stand up to 80 minutes in water. Get the 4-piece set to stock up for 2021!
---
No. 8
COSRX - Acne Pimple Master Patch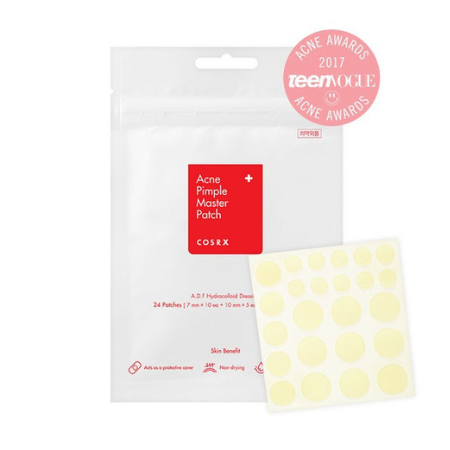 Courtesy of Korean Skincare Brand - COSRX
STYLEVANA K-Beauty Review: STYLEVANA has a lot of loyal COSRX fans who keep coming back (and also searching) for this one, and we all know why. COSRX's Acne Pimple Master Patch is more than just a concealing solution that hides your pimples, it's also an overnight fixer for acne-prone skin that will help flatten and heal cystic acne with A.D.F. hydrocolloid material. Remember, spot treatment might have a small role to play in your skincare routine but definitely not the least important so choose one that actually does the work for you.
---
No. 9
TONYMOLY - From Ganghwa Pure Artemisia Mask Set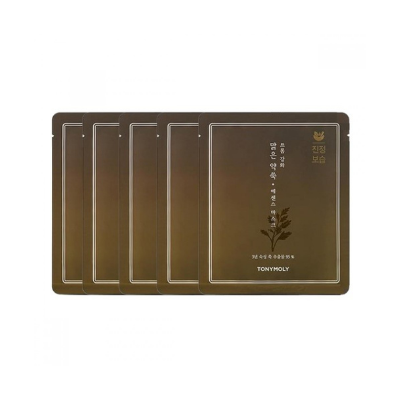 Courtesy of Korean Skincare Brand - TONYMOLY
STYLEVANA K-Beauty Review: Hailing from the fan-favorite Korean skincare brand TONYMOLY, the K-Beauty brand's From Ganghwa Pure Artemisia Mask Set is one of the best-loved TONY MOLY sheet mask sets for many reasons. The key ingredient — 95% of three-year-old mugwort extract (aka Artemisia) — works to soothe tired skin from the external environment and care for skin balance so you're left with softer, more supple skin. It's good for sensitive skin, too, since Artemisia is an ultra-soothing agent that calms and moisturizes skin quickly which is a huge plus as you transition your skincare routine from winter to spring.
---
No. 10
Dr. Jart+ - Shake and Shot Rubber Mask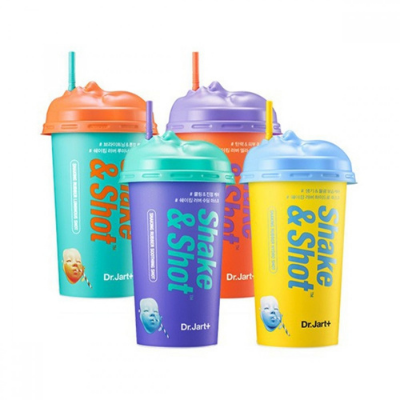 Courtesy of Korean Skincare Brand - Dr. Jart+
STYLEVANA K-Beauty Review: We know we're not the only one who enjoys a good peel off mask treatment. That satisfying feeling when you peel off the mask to reveal a visibly brighter complexion... So when Dr. Jart+'s Shake and Shot Rubber Mask presents itself as a STYLEVANA bestseller, you know you're in for a treat (and some selfie-worthy moments - you know, for the fun and colorful packaging of the bottle). The Dr. Jart+ Shake and Shot Rubber Mask is as fun as it sounds as they come with a set of DIY rubbery modeling face masks that are infused with a potent cocktail of skin-loving ingredientes to help you smooth, moisturize, revitalize and hydrate your skin.
---
No. 11
MISSHA - Magic Cushion Cover Lasting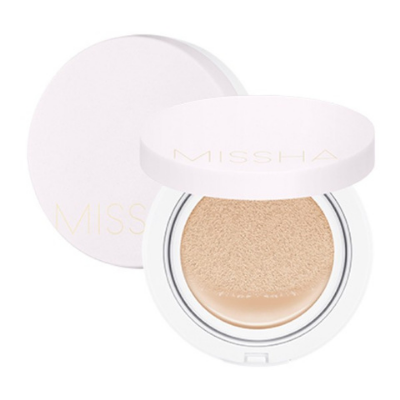 Courtesy of Korean Makeup Brands - MISSHA
STYLEVANA K-Beauty Review: MISSHA's Magic Cushion Cover Lasting is made for people who hate wearing heavy foundation but still love a little bit of coverage - for dark circles, redness, and other blemishes. Packed with standout ingredients like Bamboo water and Baobab Tree Fruit extract, this best selling cushion foundation formula also contains SPF 50+ with a long-lasting coverage. You can easily take this cushion foundation on the go for mid-day touch ups and that will keep your skin as light and fresh as you first applied it.
---
No. 12
3CE - Mini Multi Eye Colour Palette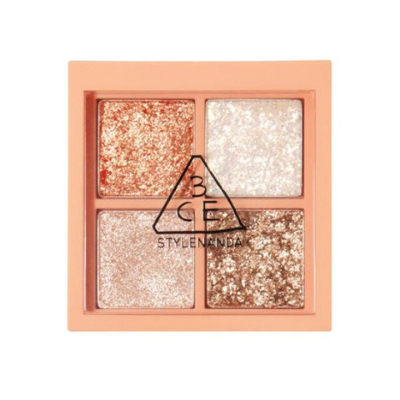 Courtesy of Korean Makeup Brands - 3CE
STYLEVANA K-Beauty Review: Excellent pigmentation, unique texture, cute glitter - if 3CE's Mini Multi Eye Colour Palette isn't your spring makeup staple, we don't know what is. This STYLEVANA best selling eyeshadow palette boasts an eye-catching color scheme that will take your soft glam from minimal to dramatic according to your mood. Packed in a 4-color eyeshadow palette, the glamorously and vibrantly sparkling, wearable gold glitter completes your spring makeup with a wow factor.
---
No. 13
innisfree - No Sebum Mineral Powder
Courtesy of Korean Makeup Brands - innisfree
STYLEVANA K-Beauty Review: innisfree's No Sebum Mineral Powder is our all-time favorite (and also our VANA influencer kneewah's pick in her GRWM makeup routine). This setting powder is made up of the Korean brand's signature Jeju minerals and mint to control secretion of sebum while locking in moisture to keep skin healthy and looking fresh all day long. If you are suffering from an oily skin condition, you should give this K-beauty makeup setting powder a try. If you have large pores, you can also try the innisfree Pore Blur Powder. Or if your skin condition is dehydrated, then you should use innisfree's No Sebum Moisture Powder for a better experience.
---
Spot anything you like from the list? I don't know about you but I'm definitely restocking half of it right now, thanks to the STYLEVANA Birthday Celebration so you can finally go HAUL out! Happy SV Day, everyone!