ICYMI, we're in the middle of peak beauty advent calendar season, and the STYLEVANA Advent Calendar is perhaps one of the most exciting ones to be released. Whether it's cult-favorite Korean skincare products or new trending makeup brands fresh off the press, this year's STYLEVANA Advent Calendar not only is a holiday must-have for the beauty connoisseurs but has also become a tried-and-loved treasure trove among our STYLEVANA Influencers. From YouTube to Instagram, keep scrolling to read their (and 5-star rated) reviews and what they love most about our 2021 STYLEVANA Advent Calendar!
---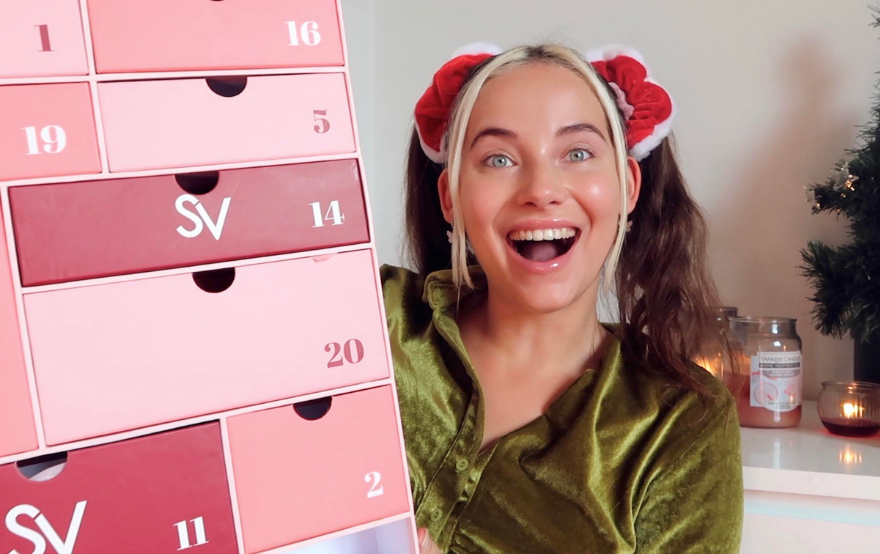 "I absolutely loved every piece of their advent calendar. All the products inside were so well thought out and fit together perfectly. A great combination of the most popular k-beauty skincare and makeup items. "
WHAT SANNE THINKS: "I fell in love with K-Beauty in 2019 and have been primarily using Korean skincare and makeup ever since. I have unboxed quite a lot of advent calendars in my career, but Stylevana definitely takes the throne. I really appreciate that they included only full-size items. Definitely a luxury calendar worth splurging on (and of course it would also make a perfect gift)!"
*Use code [INF10SANNE] for 15% OFF
---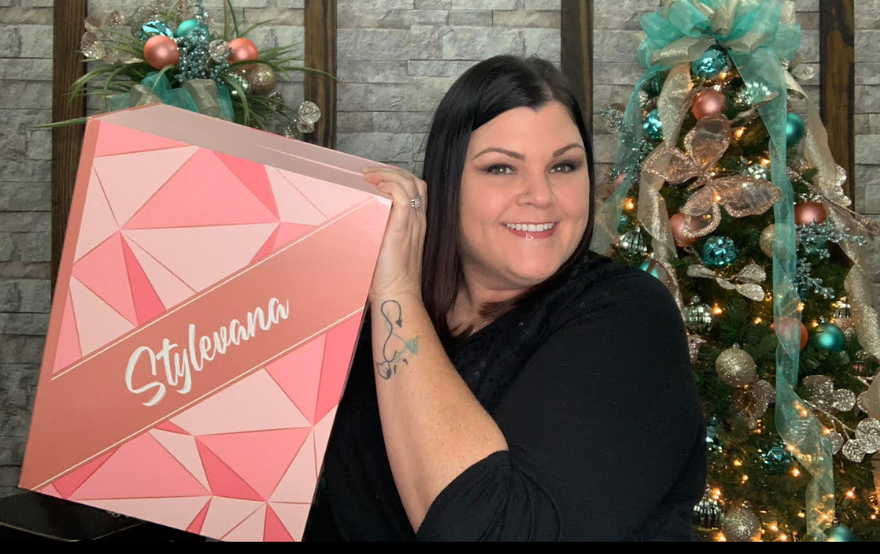 WHAT TRACIE THINKS: "I am beyond impressed with Stylevana's new 2021 Advent Calendar!!! This beautiful packaging houses 24 AMAZING K-Beauty skincare products and most importantly, they are ALL FULL SIZED!!! Everything you would need for your skincare regimen in one package!!! AMAZING gift for yourself, another OR both!! You won't be disappointed by these AMAZING items, 24 to be exact!!"
"I have been getting Advent Calendars for YEARS and I must say, Stylevana just hit it out of the park with their very first Advent Calendar stocked with FULL SIZE skin care products!"
"I absolutely LOVE Stylevana and all of the amazing K-Beauty & J-Beauty products that are keeping my skin looking beautiful and young so when I heard about their very first advent calender I was beyond excited and they definitely did not disappoint!! This calendar does not only have beautiful packaging but is packed with 24 FULL SIZE products that will have you all set for your skincare regimen with a splash of makeup as well. This is by far the BEST advent calendar to date!!"
*Use code [INF10SHECRAFTY] for 15% OFF
---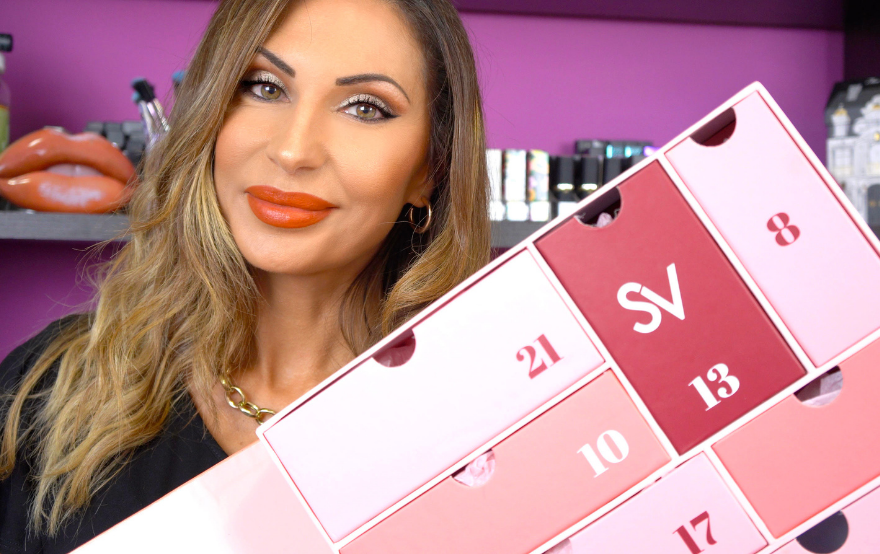 "For me it's an unmissable deal and perfect to make the wait for Christmas even more pleasant!"
WHAT PAOLA THINKS: "This calendar contains a fantastic and well-researched selection of Korean makeup and Korean skincare products, there are best-selling products from well-loved brands such as SOME BY MI, Romand, Beauty of Joseon, Isntree, COSRX etc ... for all it contains the price is fantastic!"
*Use code [INF10LADYG] for 15% OFF
---
"You're definitely getting a deal on these products when you buy the calendar instead of buying everything separately!"
WHAT SANDY THINKS: "This advent calendar is full of amazing Korean skincare products for your skin and some beautiful Korean makeup products. It makes every day exciting as you open the drawer for that day and discover the surprise awaiting you. Some of the products I didn't even know that I needed, now I can't live without them! My skin has never been so radiant."
*Use code [INF10SANDYH] for 15% OFF
---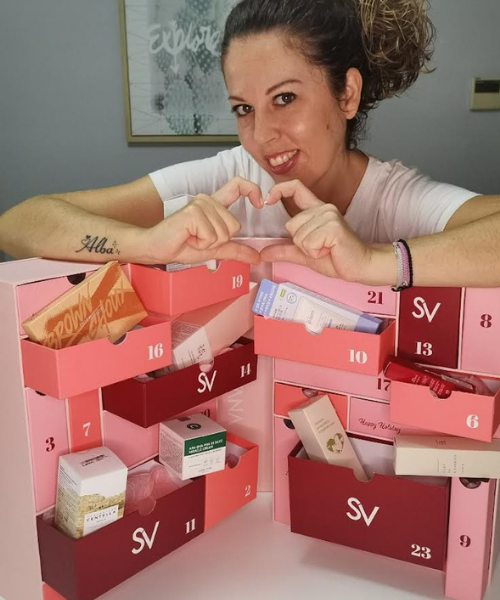 "It is a wonderful calendar, and I am going to enjoy it very much!"
WHAT MARIA THINKS: "I found the 2021 advent calendar spectacular. What I liked the most is that the products are large size, that is a plus. I also really liked that you have all the necessary products for a complete routine, and they are very good Korean skincare products with very interesting ingredients. It also includes some Korean makeup products with very neutral colors for a natural makeup look."
*Use code [INF105MAJO] for 15% OFF
---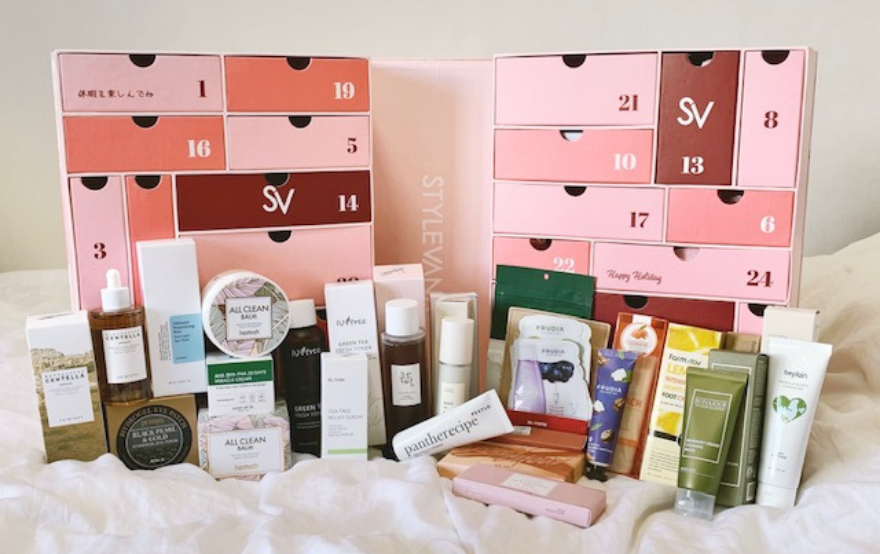 "The Advent Calendar is super fun if you are looking to gift someone who is into Korean skincare and makeup."
WHAT MICHELLE THINKS: "The Advent Calendar is super fun if you are looking to gift someone who is into Korean skincare and makeup. You can form your own skincare routine from just this Advent Calendar, from toners, to moisturizers, serums, sunscreens and even spot treatments!"
*Use code [INF10ICE] for 15% OFF
---
"I would tell you what my favourites are out of the whole calendar but I simply can't choose!"
WHAT MELISSA THINKS: "Wow. The Stylevana Advent Calendar is truly a dream come true!! I got a restock on some of my holy grail items & so many new products as well! I love how the calendar incorporates not only Korean skincare, but makeup products as well. It's definitely something you want to get your hands on as soon as possible. You really get to TRY everything with this advent calendar. The price of the box is truly no where else to be found - It's suchhhhh an incredible deal for the products you get. Shower yourself with some self care and love this CHRISTMAS!! Go go go!!!"
*Use code [INF105MELJ] for 15% OFF
---
"Filled with 24 beauty essentials I was amazed at how STUNNING this advent calendar is! Pretty, pink and filled with beauty goodies makes it's perfect for every beauty lover."
*Use code [INF10EMILYB] for 15% OFF
---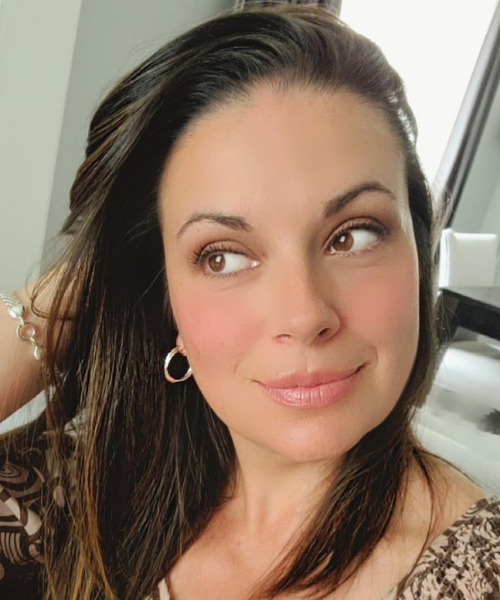 "5 STARS from this beauty enthusiast!"
WHAT VANESSA THINKS: "Calling all K-Beauty lovers! This is the advent calendar for you! Inside this box of beauty goodies you'll find an amazing assortment of Korean skincare and makeup products from all of your favorite brands like heimish, Beauty of Joseon, Isntree, iUNIK, MACQUEEN and many more! Treat yourself or a friend to the gift of great skin & makeup looks this holiday season!"
*Use code [INF10VAB] for 15% OFF
---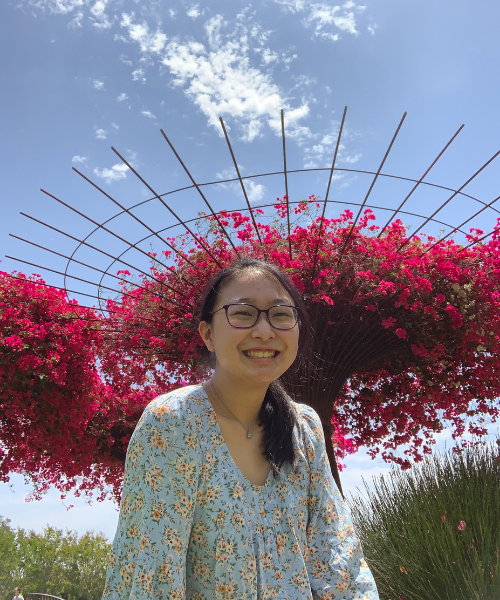 "Unboxing this was so much fun and I think anyone would love this for the holiday season, especially those who love beauty products."
WHAT KATIE THINKS: "When it comes to advent calendars, I'm always looking for ones that hold good value. Stylevana's advent calendar literally provides full size products ranging from Korean skincare to makeup and there are so many wonderful goodies that you can even make a full skincare routine out of it! There have been products I've had on my Wishlist for so long and I finally got to try them out. Every day will be a day full of joy when you open each box up."
*Use code [INF10KTKT] for 15% OFF
---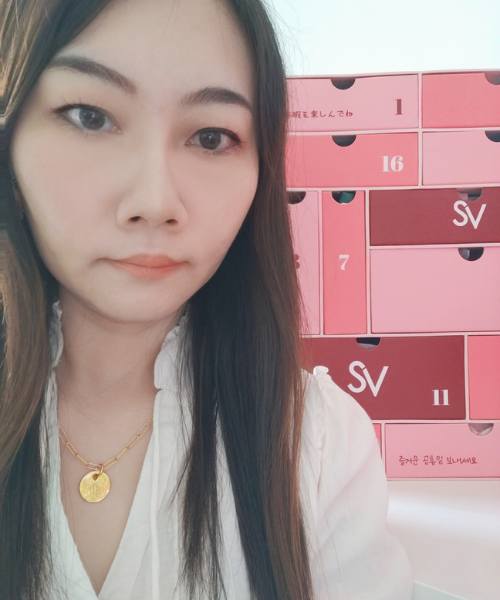 "Such an amazing Advent Calendar. Everyday feels like Christmas when I open each of the boxes ❤"
*Use code [INF10BACC] for 15% OFF
---
Spot any of your favorite skincare products and trending makeup products? Get an inside scoop of the STYLEVANA Advent Calendar at part one HERE and part two HERE. Follow us on Facebook to get more instant product updates and skincare tips!