New season, new skincare, new you. With spring just around the corner, it's time to trade your winter-proof, heavy-lifting products for something more light and breezy. As your beauty guide, we've made it our mission this spring to help your skin grow and glow, blossom and bloom, for a change. So say goodbye to your winter woes, and read on to see how you can switch up your skincare game just in time for spring with our favorite Korean beauty products!
---
1. No More Heavy-Lifting Moisturizers
Beauty Buzzword: Gel Cream, Water Cream
Just because winter is over doesn't mean you can skip out on moisturizers. The only spring cleaning you should do is swap out your thick, heavy moisturizers with something more lightweight (but equally hydrating). Look for a gel, or water-like texture in your moisturizer for spring routine to keep your skin fresh and glowy.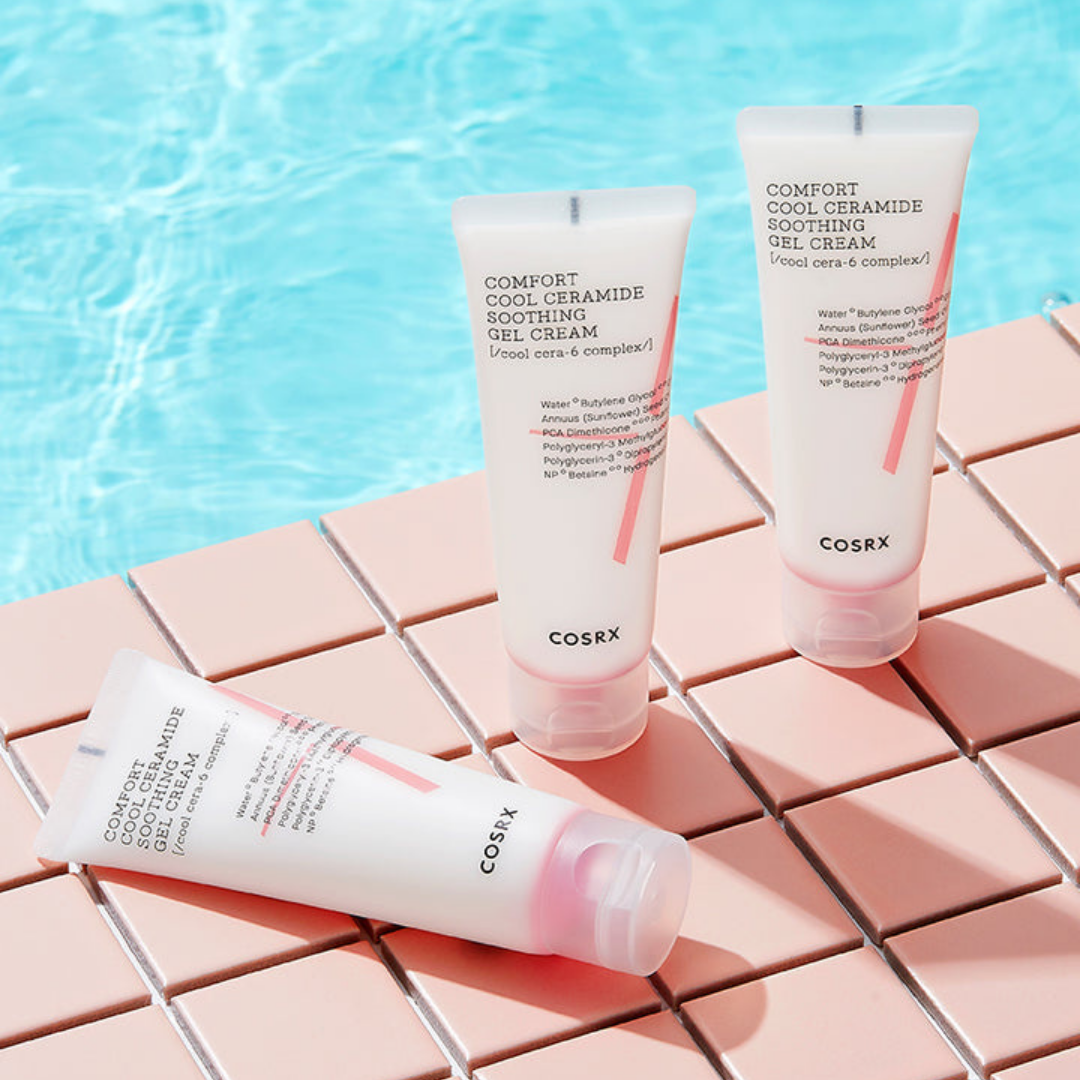 Courtesy of Korean Skincare Brand - COSRX
For chronically dry skin, the best comfort and hydration support your skin barrier could ask for will come from the COSRX Balancium Comfort Cool Ceramide Soothing Gel Cream. This soothing gel cream is the ulimtate solution to relieve and soothe skin exhaustion from daily environmental stressors overnight. It is formulated with skin-identical dream team - hyaluronic acid and ceramides - to form a powerful protective layer and a healthy moisture barrier to keep weakened skin and sleep deprived skin well-nourished and recharged.
---
2. Fix Your Skin's Moisture Barrier
Beauty Buzzword: Ceramide, Hyaluronic Acid
Ceramides are the building blocks of a healthy skin moisture barrier. It specialises in strengthening and repairing skin barrier function to help your post-winter skin hold on to moisture and prevent moisture loss, as well as other visible damage from environmental stressors. Start introducing ceramides + hyaluronic acid together for your spring skincare routine to provide better support to your skin's moisture barrier and keep your skin hydrated throughout the spring season.
ALSO READ: What Are Ceramides & How to Use Ceramides for Skin?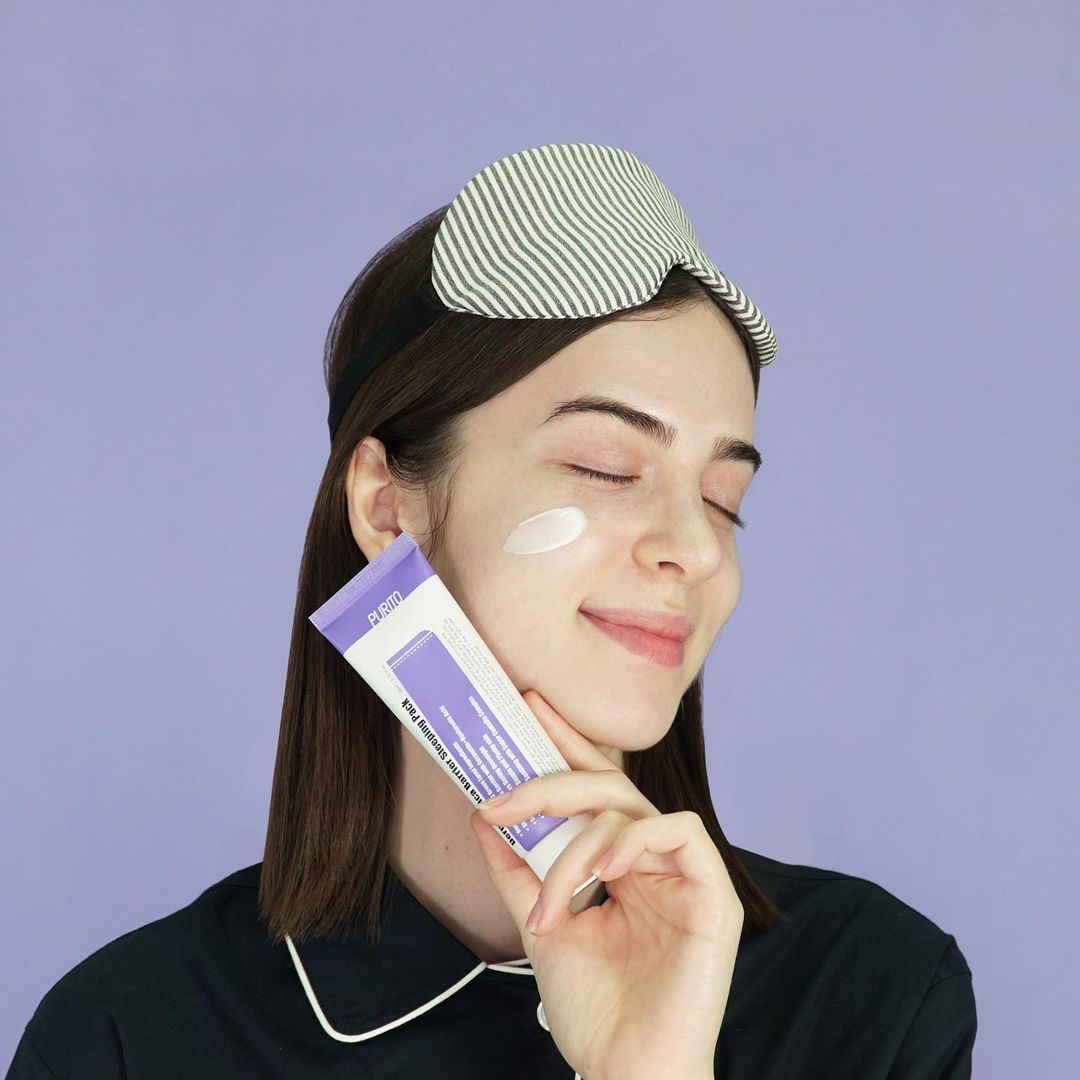 Courtesy of Korean Skincare Brand - PURITO
For chronically dry skin, the best hydration support comes from the PURITO Dermide Cica Barrier Sleeping Pack. This sleeping mask is formulated with the skin-identical dream team - hyaluronic acid and ceramides - to form a powerful protective layer and slowly nourish your post-winter skin back to health when spring rolls around. So if you want to wake up with a renewed glow on your face the next morning, this one will get the job done!
---
3. Stay Ahead of Breakouts
Beauty Buzzword: Peel-Off Mask, Exfoliation
Spring cleaning means deep cleansing and exfoliation should be in the works, that's why you should start stashing your top shelf with peel-off masks or wash-off clay masks like the Axis-Y Mugwort Pore Clarifying Wash Off Pack. They are real heroes to keep you from clogged pores and acne breakouts.
ALSO READ: What is Exfoliation & How to Exfoliate Face?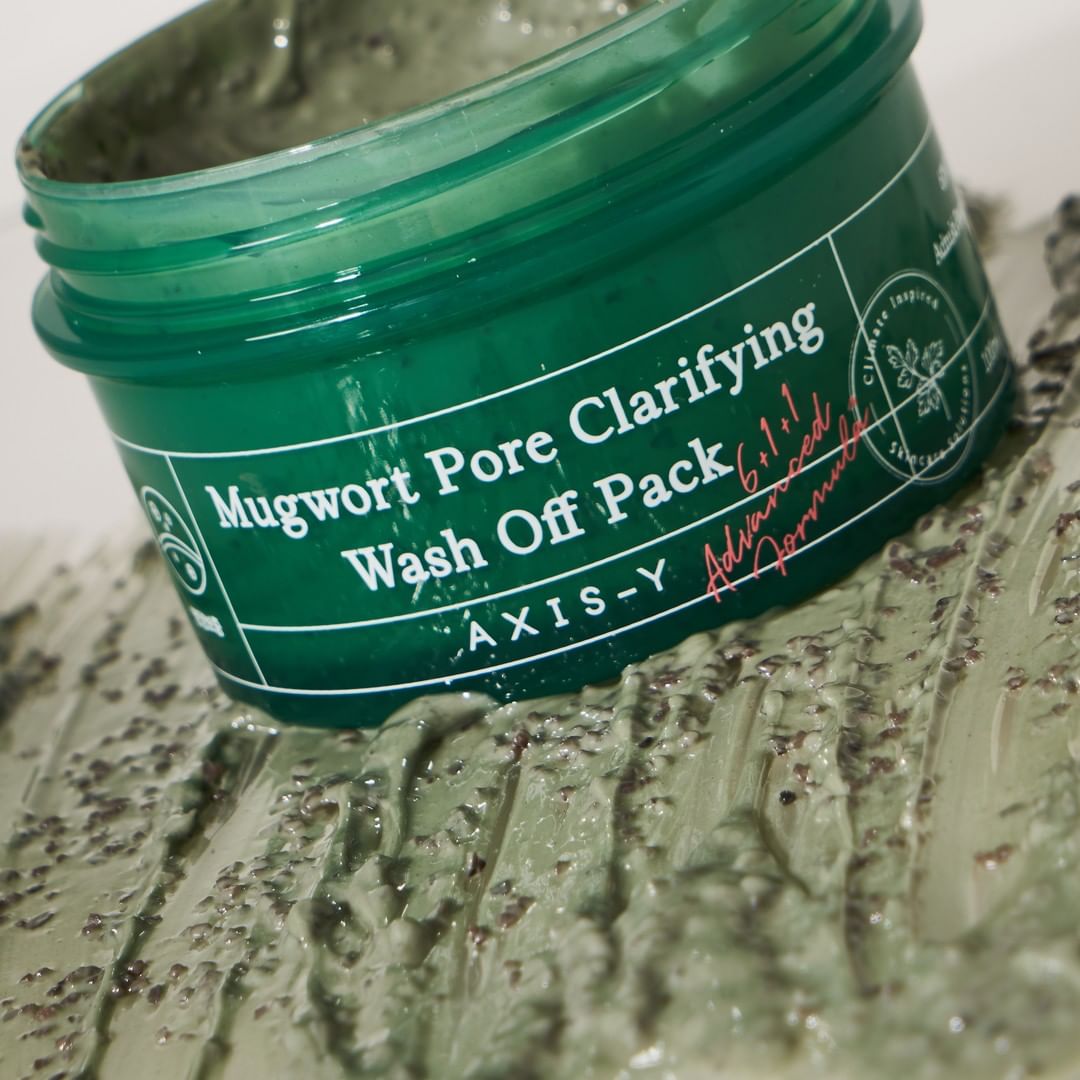 Courtesy of Korean Skincare Brand - Axis-Y
Adding a gentle chemical exfoliator to your springtime skincare routine goes a long way in improving your acne skin conditions, which is why the Axis-Y Mugwort Pore Clarifying Wash Off Pack has become our current favorite wash-off treatment, especially for sensitive skin. This cult-favorite Axis-Y wash-off mask contains 61% Mugwort extract and other skin-loving ingredients to keep your skin bright and soothed. It also deeply cleanses the skin of impurities and gently exfoliates + soothes skin for a bright, healthy complexion..
---
4. Make SPF Your BFFs
Beauty Buzzword: Lightweight Sunscreen
If there's one thing we preach, it's wearing sunscreen all year around, rain or shine. If you skipped out on it during winter, spring should be the time to get back into the habit of protecting your skin from the sun - with no less than SPF 30 coverage. Our pick is the BEAUTY OF JOSEON Relief Sun, a hydrating, non-sticky sunscreen with a light moisturizing texture. The best part is that it doesn't leave a white cast.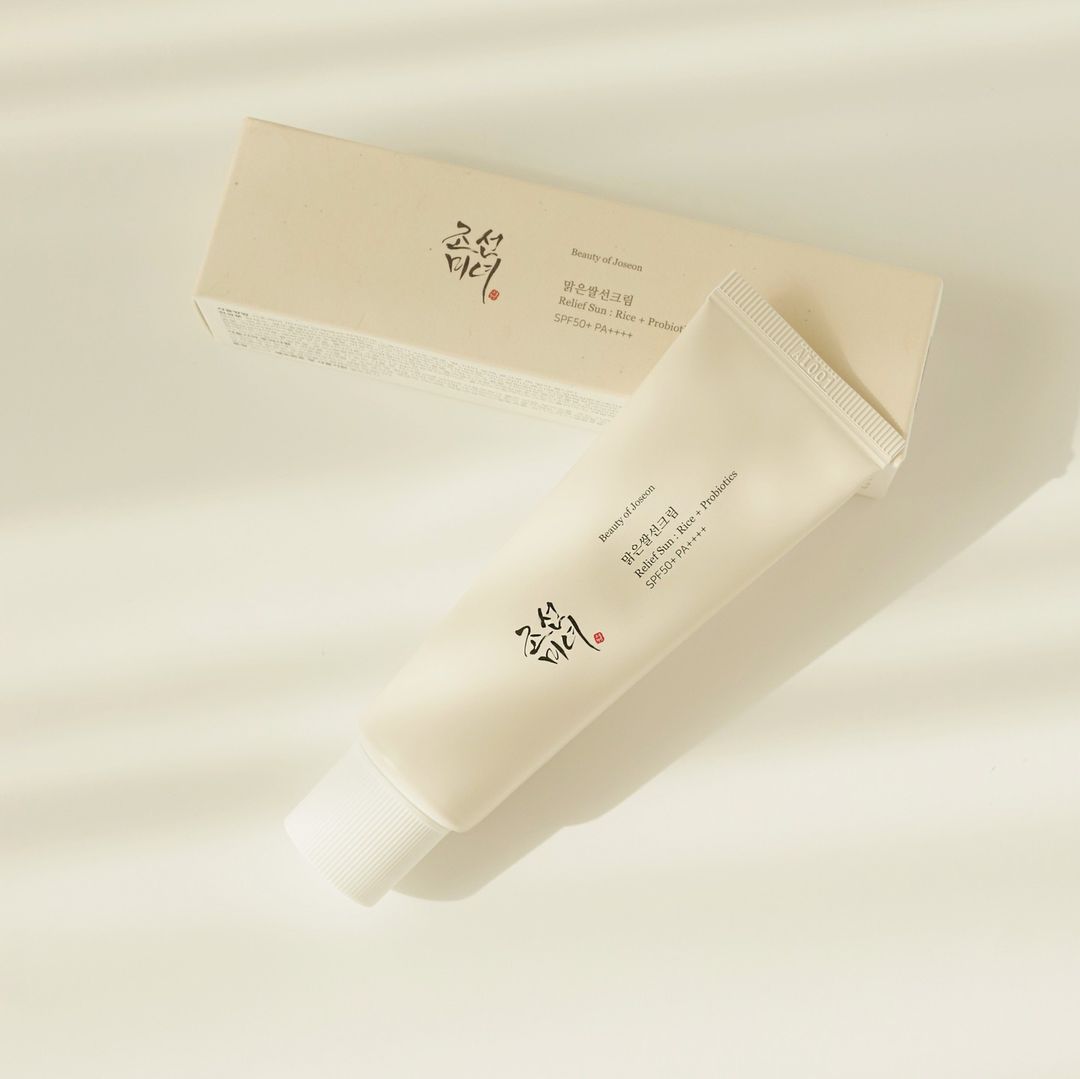 Courtesy of Korean Skincare Brand - BEAUTY OF JOSEON
Another reason we can't stop singing praises of the BEAUTY OF JOSEON sunscreen is its fragrance-free, hybrid formula. This bestselling Korean sunscreen features both chemical + physical filters to protect your skin, as well as a fragrance-free and moisturizing formula to leave your skin with a sheer, comforting finish. Containing 30% rice extract + grain probiotics complex, this new BEAUTY OF JOSEON sunscreen helps nourish and strengthen the skin's natural barrier while keeping your sensitive skin free from irritation throughout the new spring season.
---
5. Prevent Midday Shine with Face Mist
Beauty Buzzword: Face Mist
This is pretty much a no-brainer — face mist is the best quick fix to revive tired, stressed skin. Whether you need a midday refresh on a hot day or just a few spritzes to stay hydrated, make the Secret Key Starting Treatment Rose Oil Serum Mist your spring skincare staple or desk-side essential.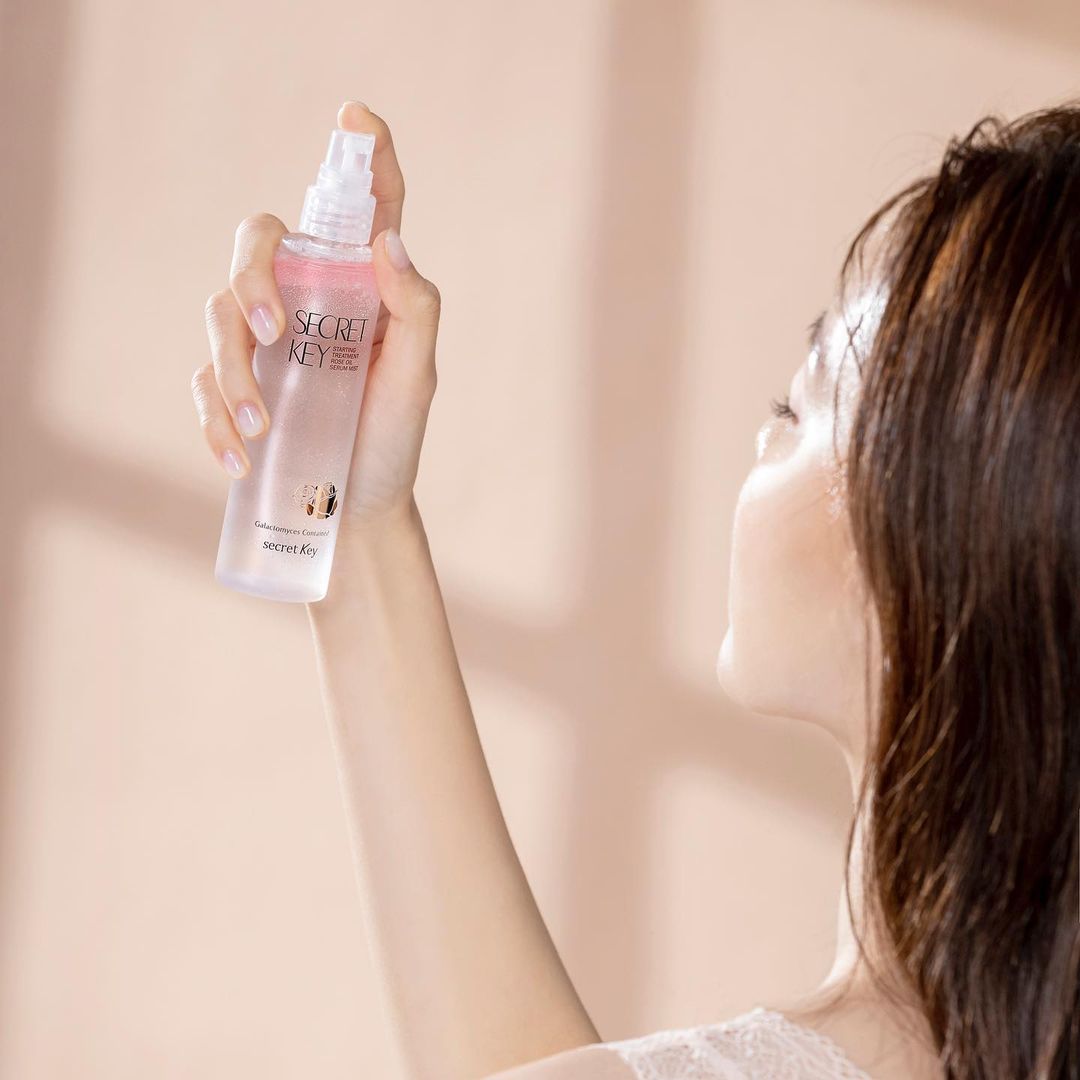 Courtesy of Korean Skincare Brand - Secret Key
There's no better way to hit refresh on your skin than with a handy face mist like the Secret Key Starting Treatment Rose Oil Serum Mist. This rose-oil-based serum mist helps soften your skin texture with deep moisturizing effect and delivers hour-long, lasting hydration. Made from the extraction of 5,000kg of roses, the Rose Otto Bulgarian oil is formulated in a golden ratio with water to effectively soothe sensitive skin and forming a moisture barrier to retain skin's hydration.
---
It's time to transition your skincare routine from winter to spring with our editor-approved skincare favorites, including lightweight moisturizers, peel-off mask, face mist and sunscreen! Explore more Korean skincare brands and get ready to achieve perfect glowing skin throughout the season! Follow us on Instagram and Facebook to get more instant product updates and skincare tips!