Sensitivity is an extremely common skin condition that affects all skin types. Flare ups occur when sensitive skin comes into contact with irritating ingredients, the weather changes, or when experiencing allergic reactions. You'll be able to spot sensitive skin by visible cues, such as red, inflamed or flaky skin, as well as physical sensations like stinging, dryness or itching.
Sensitive skin requires a bit more love, care and caution when it comes to the skincare routine, and we're here to help! From cleansing to SPF, we've got the tips, tricks and products for you to keep a handle on sensitivity. Read on for your ultimate sensitive skin guide!
---
No. 1
Use your hands for toner
When applying your toner, ditch the cotton rounds and opt for a gentler touch: your hands. The sweeping of cotton can aggravate already weakened skin, as the friction caused by the round is too harsh. Instead, pour out your toner onto your hands and press it into the skin. By doing this you minimize any scratching and the product can be absorbed into the skin.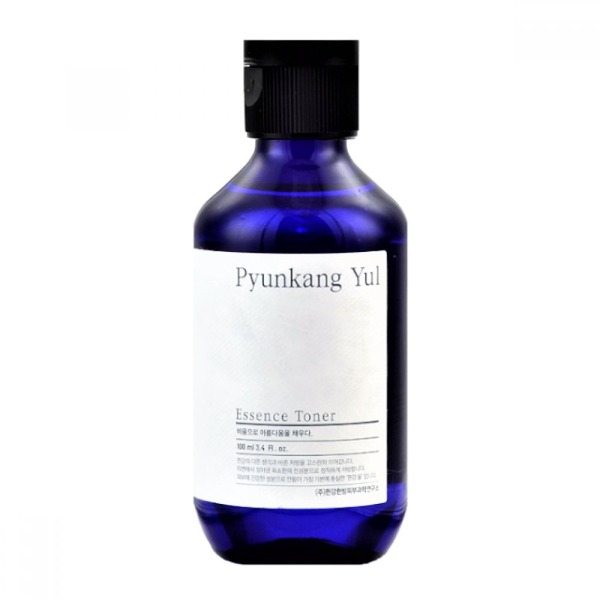 Courtesy of Korean Skincare Brand - Pyunkang Yul
The Pyunkang Yul Essence Toner is a toner beloved by many, but is especially a go-to for sensitive skin. As the name suggests, it's an essence toner with a more viscous formula, which assists in applying toner with your hands minus the watery mess. It contains 91.3% Milk Vetch Root extract to deliver nutrient-rich moisture to the skin post-cleanse. This toner is also hypoallergenic and free from artificial colors and fragrances, ideal for avoiding irritation.
Bonus tip: apply 2-3 layers of toner if your skin is feeling particularly dry. Wait 15-30 seconds between each layer to allow the skin time to soak everything in.
---
No. 2
Ingredients to look out for: Cica, Oat
A must-do for when you have sensitive skin is to check the ingredients list of products you'll be using. First, it helps you stay away from ingredients and substances that can cause flare ups. Second, there are ingredients you DO want in your ingredient lists that will help soothe irritation and strengthen the skin barrier. My personal favorites for tackling sensitivity are Cica and Oat; they have anti-inflammatory properties and provide a relieving sensation when applied.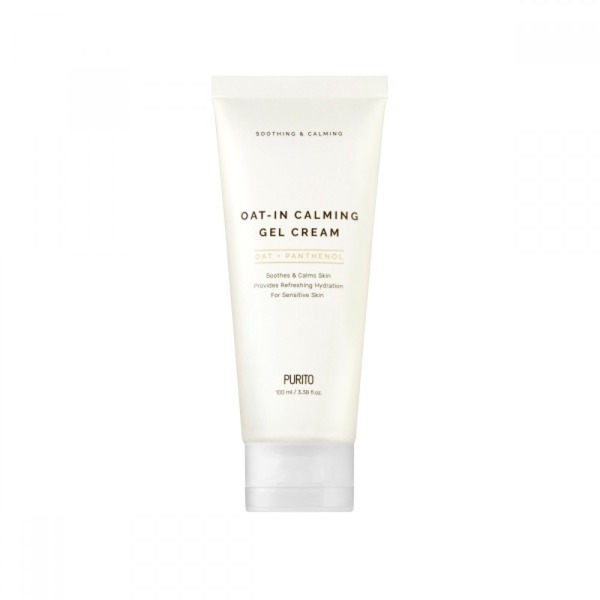 Courtesy of Korean Skincare Brand - PURITO
To enjoy Oat's calming benefits, try out the PURITO Oat-In Calming Gel Cream.It combines 77% Oat Seed Water, Panthenol and Beta-Glucan to soothe inflammation and improve the skin's moisture barrier so it can better retain moisture. If those ingredients weren't impressive enough, Squalane also boosts the skin's elasticity and plumps up any fine lines.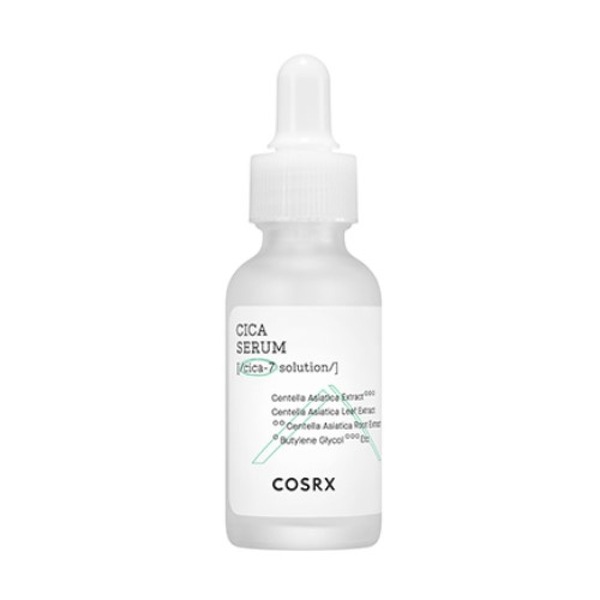 Courtesy of Korean Skincare Brand - COSRX
Comfort and protect irritated skin with the COSRX Pure Fit Cica Serum. An easy-to-absorb formula housing 7 Cica ingredients, it provides concentrated care for a multitude of skincare concerns like redness or a weak barrier. Anyone with delicate or fragile skin will appreciate this ultra-calming serum that doesn't include parabens, alcohol, sulfates, mineral oil or artificial fragrance.
---
No. 3
Go fragrance-free
Nice scents can make a product more exciting to use but for sensitive skin, the chemicals within fragrance can trigger adverse reactions. Steer clear of fragranced products if you know your skin is prone to irritation, or in even more extreme cases, eczema or hives. If you're not sure, patch-test the product on your arm and wait 5 minutes to see if any reactions occur.
Courtesy of Korean Makeup Brand - Etude House
Enter the Etude House Soon Jung pH 6.5 Whip Cleanser. This cleanser features a low pH of 6.5 that mimics the skin's natural levels, promoting a balanced and healthy complexion. The rich whipped foam cleanses mildly without provoking irritation. Skin-loving Panthenol and Madeccassoside soothe existing inflammation, as well as fortify the skin barrier against future flare ups.
---
No. 4
SPF is your friend
We'll never run out of reasons as to why you should wear SPF every day, and here's another one for the books: it protects sensitive skin from harsh UV rays. Sun damage further worsens the effects of redness, stinging or flaking, so it's best to equip yourself with a sunscreen that will fend off potential irritation.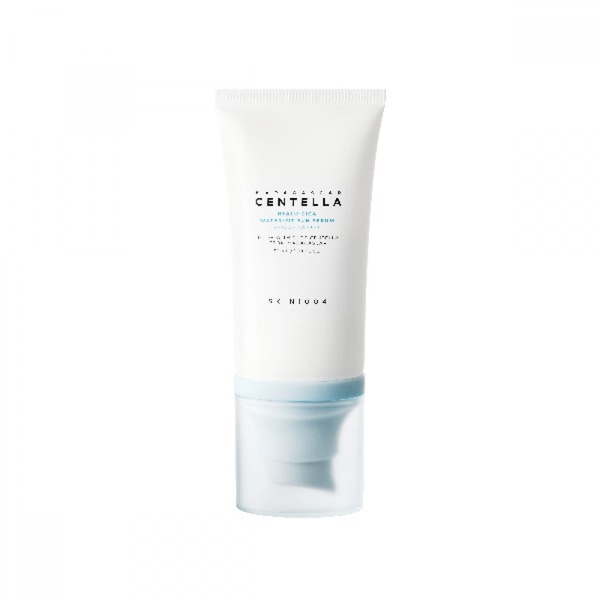 Courtesy of Korean Skincare Brand - SKIN1004
If you've done a little prior research on the 'net, you'll find that dermatologists typically recommend a mineral or physical sunscreen since chemical filters can include irritating substances. A K-beauty SPF that breaks that stereotype is the SKIN1004 Hyalu-Cica Water Fit Sun Serum. It's a non-nano chemical sunscreen, which means the nanoparticles that aren't great for the inner body won't penetrate the skin and enter the body, but the good ingredients will. We're talking about SKIN1004's Hyalu-Cica concoction, a blend of Hyaluronic Acid and Cica that simultaneously heals and hydrates the skin. Its serum texture ensures it sinks into the skin without stickiness, and it's certified safe for sensitive skin.
---
No. 5
Antioxidants against pollution
Another possible trigger for sensitive skin is pollution. It sticks to the face throughout the day and the smaller particles can penetrate the skin, causing inflammation, dryness, or any of the other usual suspects. To ward off these nasties, antioxidants are key to neutralize the effects of pollution.
Courtesy of Korean Skincare Brand - iUNIK
Beta-Glucan is an underrated powerhouse ingredient. Suitable for all skin types, it holds 20% more water than Hyaluronic Acid and is a mighty antioxidant to defend against pollution and free radical damage. The iUNIK Beta Glucan Power Moisture Serum is the perfect representation of Seoul Forest's natural beauty. The palette features woodsy, warm nude is a straight-forward serum containing 98% Beta-Glucan to supply moisture, increase elasticity and nourish sensitive skin. Its antioxidant properties save the skin from premature aging, hyperpigmentation, dullness, and of course, sensitivity.
---
No. 6
Strengthen the skin barrier
As you've likely gathered from the points above, a strong skin barrier contributes to keeping sensitive skin healthy and happy. By strengthening the barrier, you build resilience against irritation and pollution to prevent negative effects. Additionally, it prevents moisture loss to keep the complexion bouncy and hydrated.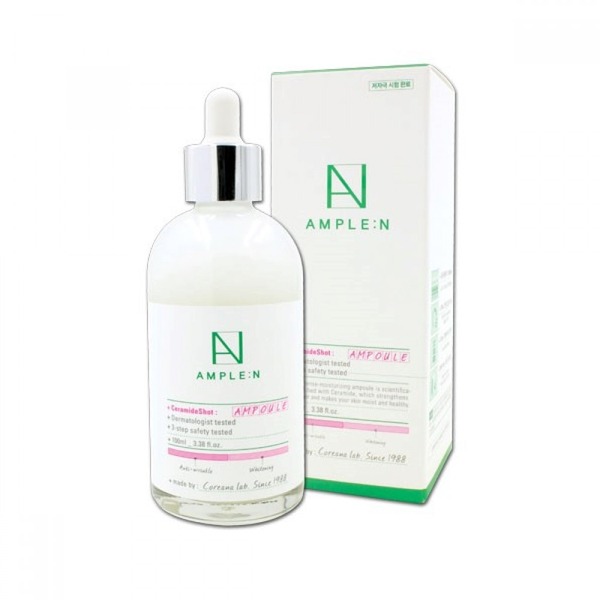 Courtesy of Korean Skincare Brand - AMPLE:N
Inside the AMPLE:N Ceramide Shot Ampoule you'll find a host of goodies for your skin: the brand's Cerafull Complex, patented Arctigenin and Allantoin. These ingredients work together to restore dehydrated and irritated skin for a natural luminosity. It's certified safe for use on sensitive skin as a hypoallergenic product, and has a milky texture that leaves the skin smooth and deeply moisturized.
---
Equipped with this guide, you have all the knowledge and tools to tame your sensitive skin and protect it against aggregators. Follow our Instagram and Facebook to receive instant product updates, and skincare and beauty tips!