One of the most frequently asked questions we get at this time of year is "How should I take care of oily skin in the winter?" It's a great question that highlights a common concern and we can totally see why you'd be asking it: between maintaining oil and water levels in the skin and ensuring your skin gets the nutrients it needs, winter skincare for oily skin can be confusing.
It's your lucky day because we're breaking down our top picks for treating oily skin during the colder season. The lineup serves to sufficiently hydrate and moisturize oily skin without overwhelming it, keeping it blemish and irritation free in the face of more harsh and dry weather. Get your pen and paper ready because you'll want to note these gems down for your next skincare haul. Scroll down to begin!
---
Oil Cleanser
heimish - All Clean Balm (Mandarin)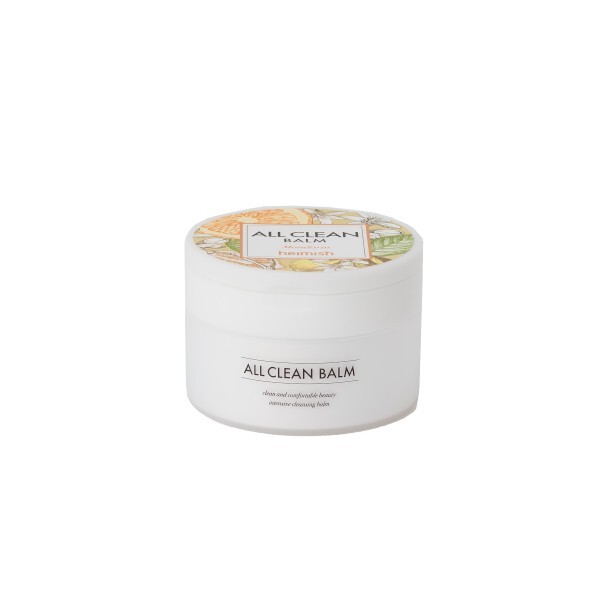 Courtesy of Korean Skincare Brand - heimish
Banishing excess oils with an oil-based cleanser may seem counterproductive but trust us, the heimish All Clean Balm (Mandarin) is the way to go. The zingy bestie to the OG All Clean Balm breaks down oils on the skin, clearing them away alongside dead skin cells, blackheads, and whiteheads. Thanks to its Mandarin extracts, it invigorates your complexion and makes the first step of your cleansing routine as calming as a spa treatment.
---
Gel Cleanser
Torriden - Balanceful Cica Cleansing Gel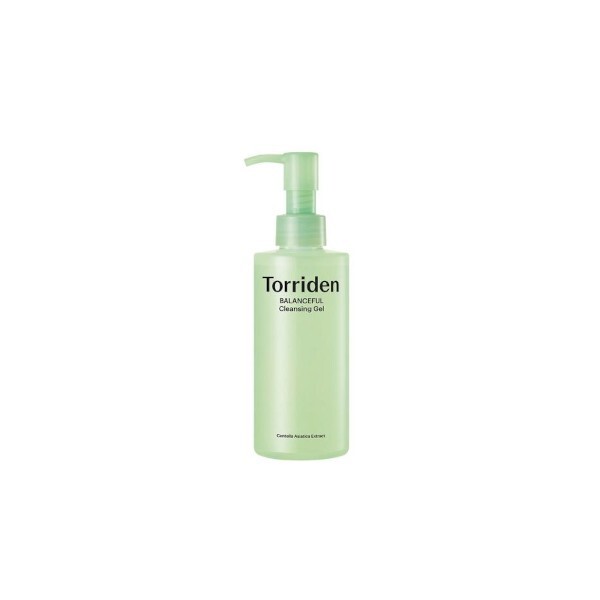 Courtesy of Korean Skincare Brand - Torriden
Another cleanser that gets our stamp of approval for oily skin is the Torriden Balanceful Cica Cleansing Gel. A key feature of this water-based cleanser is it creates micro bubbles smaller than the size of pores, which allows it to unclog excess sebum or impurities from the skin. With a patented T-Percent Calming Complex including several Cica extracts, expect a soothed and rejuvenated complexion.
---
Toner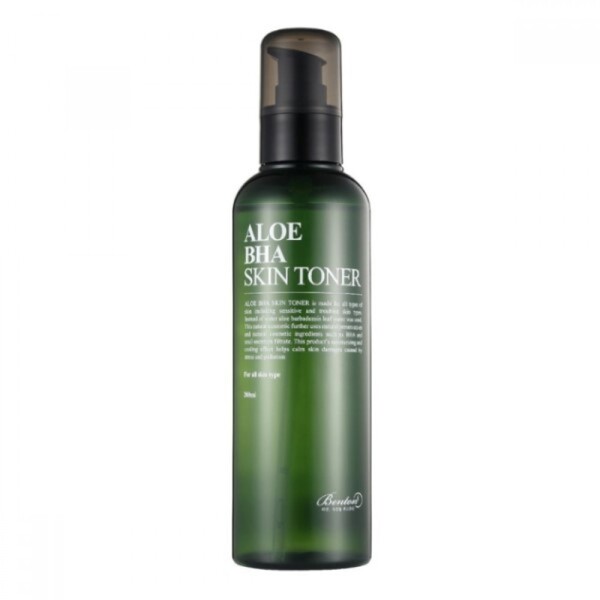 Courtesy of Korean Skincare Brand - Benton
Toners are a great way to replenish much needed moisture after cleansing, and the Benton Aloe BHA Skin Toner is as good as they come. As its name suggests it's formulated with freshly hydrating Aloe Leaf water, as well as gently exfoliating Salicylic Acid and Snail Mucin for an additional burst of moisture. Reviewers note it for its comforting texture and how it makes the following steps of the routine absorb into the skin better.
---
Essence
BEAUTY OF JOSEON - Ginseng Essence Water
Courtesy of Korean Skincare Brand - BEAUTY OF JOSEON
Those who have yet to indulge in the multitude of skin-loving benefits Ginseng has to offer needs the BEAUTY OF JOSEON Ginseng Essence Water on their top shelf stat. This booster is made for complexions that produce excess oil because they lack moisture, becoming sensitive to external aggressors. 80% Ginseng Root water and Ginseng Complex hydrate and nourish the innermost layers of the dermis, complete with 2% Niacinamide to balance oil-water levels. Steady use of this essence will revive the skin barrier and keep your complexion healthy.
---
Ampoule
SKIN1004 - Madagascar Centella Tea-Trica Relief Ampoule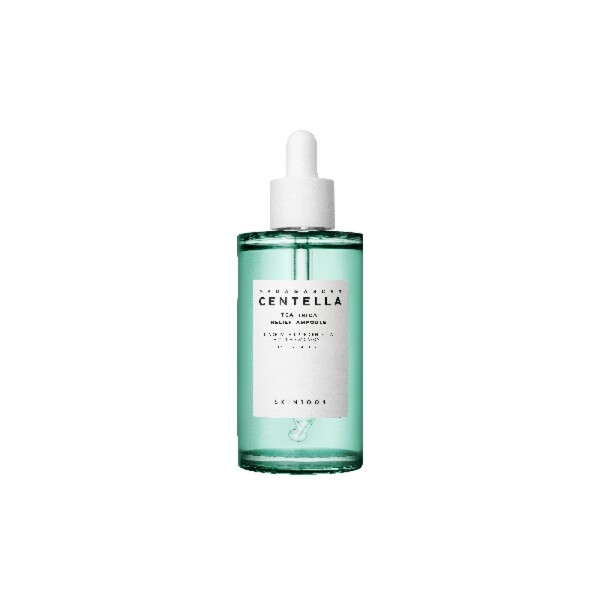 Courtesy of Korean Skincare Brand - SKIN1004
We all know and love the classic Madagascar Centella Ampoule, but did you know this fan-fave has a sister specifically developed for oilier complexions? The SKIN1004 Madagascar Centella Tea-Trica Relief Ampoule takes the skin-soothing of the OG up a notch with Tea Tree Leaf water to fight against inflammation and acne. Its lightweight formula is free of harmful ingredients and chemicals, providing instant relief to distressed skin upon application. For the full Tea-Trica experience, pair it with the collection's cleansing foam and toner.
---
Serum
MARY&MAY - Niacinamide + Chaenomeles Sinensis Serum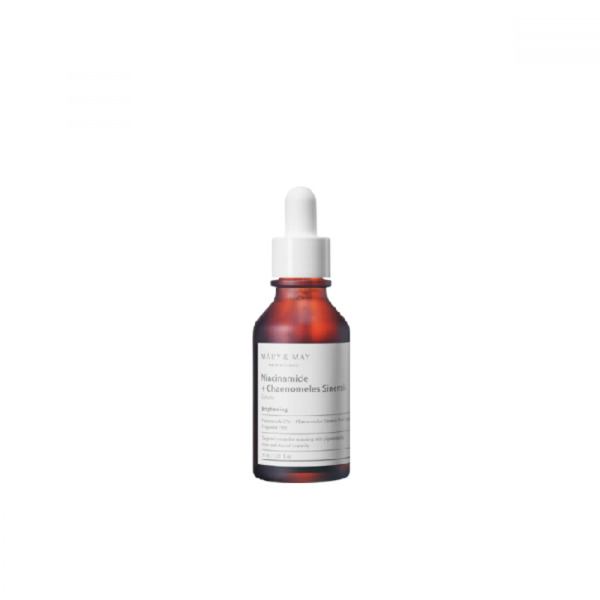 Courtesy of Korean Skincare Brand - MARY&MAY
Niacinamide, one of our predicted star ingredients for the year of 2023, is a marvel for all skin types, but especially oily skin. Take it from the MARY&MAY Niacinamide + Chaenomeles Sinensis Serum: this serum reduces blemishes by balancing the skin's sebum production, at the same time reducing hyperpigmentation, improving skin texture, and brightening skin tone. When the cold weather has got your skin looking and feeling dull, this is the perfect pick-me-up to incorporate into your routine.
---
Spot Treatment
SKIN1004 - Madagascar Centella Spot Cream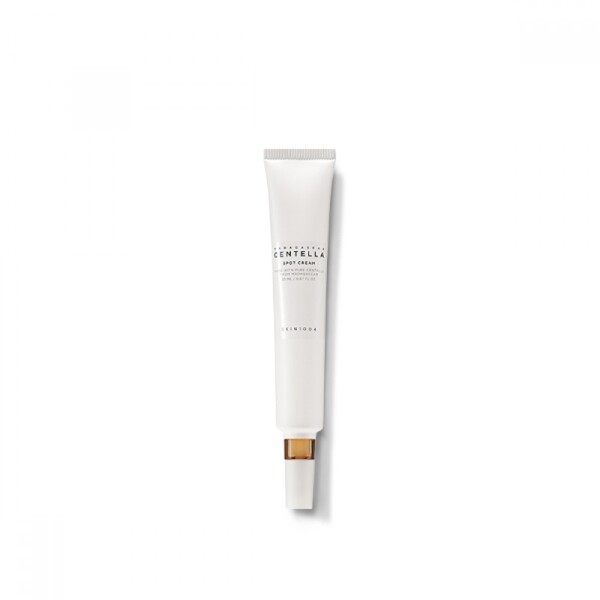 Courtesy of Korean Skincare Brand - SKIN1004
While blemishes can be a pain, they don't have to be a pain to deal with. Say hello to the SKIN1004 Madagascar Centella Spot Cream, a spot treatment made with Gluconolactone to mildly exfoliate problem areas, titrated extract of Centella Asiatica to amplify healing effects, and Niacinamide to brighten dark spots left caused by blemishes. It's rated highly as a cure-all for pimples, with many reviewers seeing noticeable results after applying it overnight.
---
Moisturizer
numbuzin - No.5 Daily Multi-Vitamin Cream
Courtesy of Korean Skincare Brand - numbuzin
Who can't resist a more radiant, nourished complexion? The numbuzin No.5 Daily Multi-Vitamin Cream includes an impressive 22 types of vitamins to address skin concerns like dull skin, loss of elasticity, a weak skin barrier, and sensitivity. When it comes to hydrating, soothing, and brightening, this moisturizer does it all. Bonus points for its silky smooth formula that brings all of the nutrients and none of the greasiness.
---
Sleeping Mask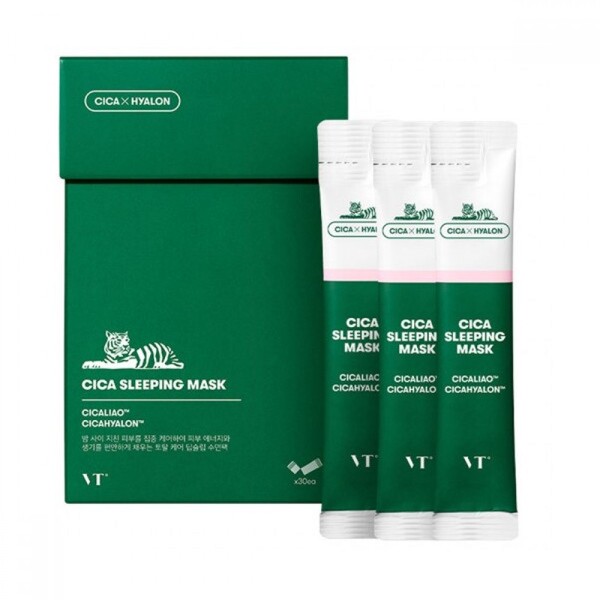 Courtesy of Korean Skincare Brand - VT
For a supercharged night treatment, try the VT Cica Sleeping Mask. This formula contains VT's signature CICALIAO and CICAHYALON ingredients for powerful moisturizing and soothing benefits. What makes this formula perfect for oily complexions is it includes Birch Sap and Mugwort to balance oil-water levels. A gel texture that is neither sticky or oily, it guards the skin barrier as you sleep for a comforted complexion in the morning.
---
Sunscreen
PURITO - Daily Soft Touch Sunscreen SPF50+ PA++++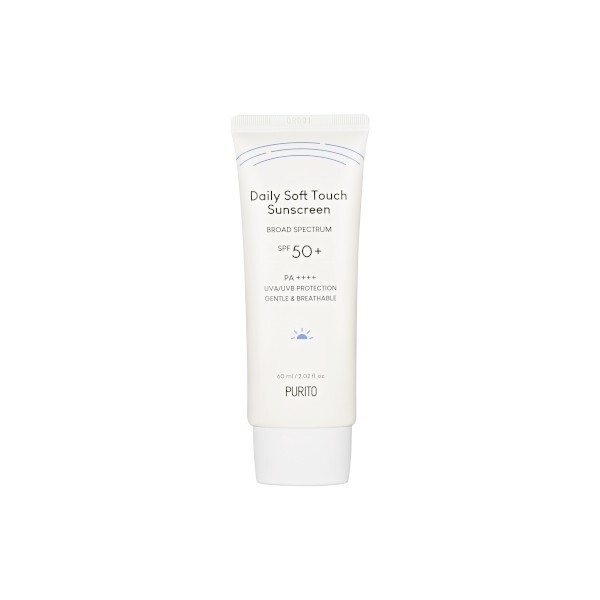 Courtesy of Korean Skincare Brand - PURITO
The newest release in their collection, the PURITO Daily Soft Touch Sunscreen SPF50+ PA++++ was designed for oily complexions. This broad spectrum SPF features 5 types of Ceramides to shield the skin from environmental stressors and strengthen the skin barrier, Panthenol for locking in moisture, and Cica to quell inflammation or irritation. It's cast-free and gives a soft matte finish that feels non-sticky and non-greasy on the skin.
---
Give your skin the love and care it deserves this winter for the healthiest skin yet! Which oily skin-approved picks are you adding to your collection? Shop our Winter Sale Final Call with an exclusive discount you can find on our homepage! Follow us on Instagram and Facebook, as well as keep an eye on the VANA Blog, to make sure you receive all the latest news, promos, and information!