The annual Mnet Asian Music Awards has successfully held its run and this year's 2019 show was no exception. With amazing performances from South Korean sensations such as BTS and TWICE, fans were treated with numerous legendary acts that fed their K-Pop addictions. Aside from the many special performances, what else stood out this year were the creative and stunning red carpet looks. The variety of fashion trends witnessed on the carpet became a reflection of the celebrities' musical style, and watching everyone come together that night has given us major fashion inspiration. As the winter season is upon us, here is how you can take the MAMA 2019 red carpet trends into your outerwear.
1) The Black and White Contrast Trend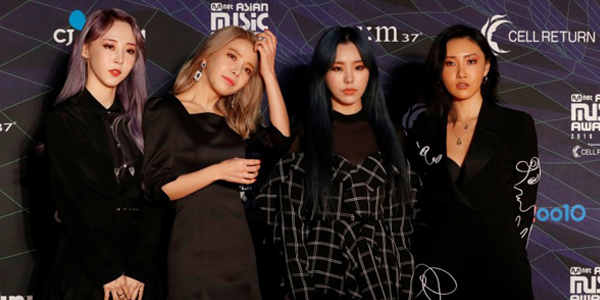 The black and white combination is both the easiest and most timeless colour pairing in fashion. The possibilities in which you can wear this combination are endless, and Mamamoo showed us exactly how it should be done. Mamamoo's approach to the black and white contrast trend is more retro and edgy, which is deemed appropriate as their music is more of an R&B concept. You can opt for something more casual and "badass" looking with a slightly distressed black denim jacket like the one from Merongshop, or you can throw some pattern prints into the mix for your black and white wardrobe palette as well (and yes you can do this without making your look seem "messy"). Simply choose a classic pattern such as checkers or plaid and your look will appear modern and easier on the eyes, such as the checkered jacket from Pink Girl.
Stylevana Picks:
---
2) The Lace/Sheer and Delicate Details Trend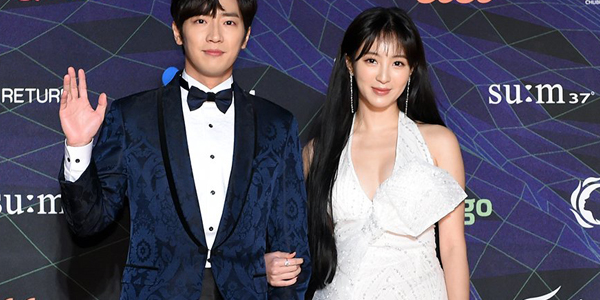 Fashion can be seen as art and with Jeong Hye-Seong's dress, we are well convinced that a dress for sure can be a masterpiece. With Jeong's past experience as a model in the fashion scene before her acting career, it is no surprise that her charming personality and femininity are reflected in her style. In fact, the detailing on her dress brings a sense of craftsmanship through the embroidery of crochet-like patterns, which in turn make her dress look luxurious and beautiful. With the Chi Chi V-Neck Buttoned Jacket, you can easily steal her red carpet look as both replicate very similar designs. An additional detail to the jacket is the elegantly cinched waist that lends a slim-fitting uplift to your figure. Outerwear that also has nice button details would fit well with this trend.
Stylevana Picks: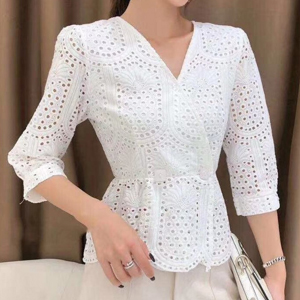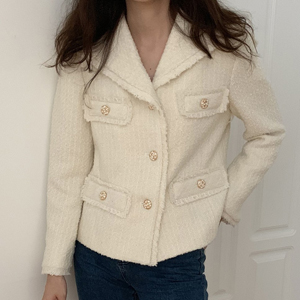 ---
3) The Faux Fur Trend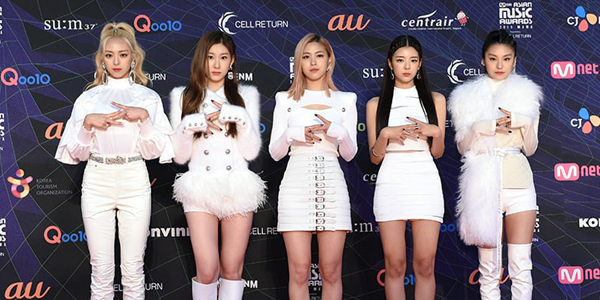 Probably the most common trend that surfaces every winter season, faux fur is one that never goes out of style, and ITZY reminded us of all the reasons to wear it more. Not only did they win the best new female artist award, but their outfits definitely won over the attention of many. Fur creates a natural cozy look and also adds a fluffy textural allure without looking sloppy. Simply choose faux fur with a neutral tone such as white and beige like the Misslady Two Way Round Neck Fleece Jacket to structure your outerwear for a more polished yet comfy ensemble.
Stylevana Picks: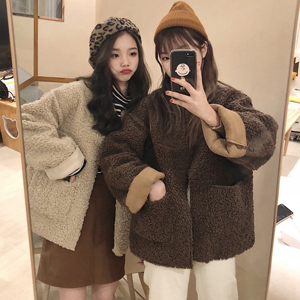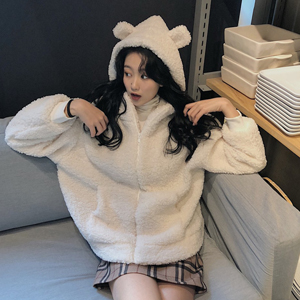 ---
4) The Bold Prints Trend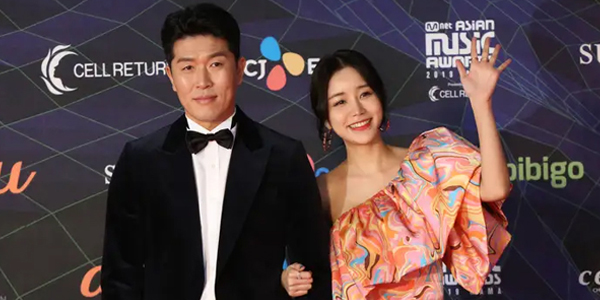 What makes bold prints amazing is that they are hard to pull off, but if done right, they can turn any outfit into a show-stopper. Wearing a bold print number takes confidence, and much like Yoon Jin-Yi's youthful and radiant persona, she was able to carry off such a daring print on the red carpet, without making it look tacky. Don't be afraid to play around with prints and to use outerwear as your muse to embrace your youthfulness and creativity. Try on a fun, colourblock cardigan such as the MsBlossom Long-Sleeve Striped Oversized Knit Cardigan (also in similar colour tone as Yoon's dress) to bring life to the cold winter season.
Stylevana Picks: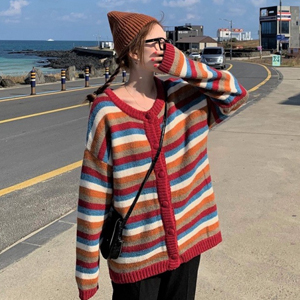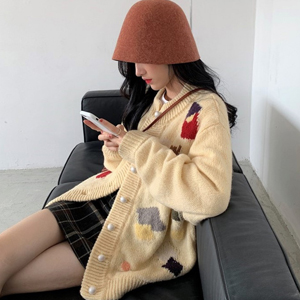 ---
5) The Belt Trend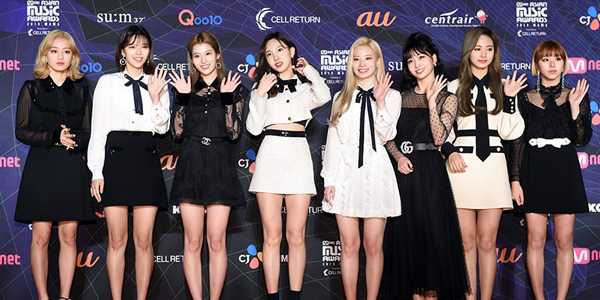 As TWICE's music has touched many people's hearts, allowing them to win multiple awards that night, such as Worldwide Fan's Choice award and more, their red carpet looks at the MAMA 2019 have captured our eyes with one specific fashion item – the belt. TWICE used their belts as a striking styling piece to accentuate their thin waists. In fact, adding an accessory such as a belt to your outfit can upgrade any look, and not only does it help make your waist appear slimmer, but it also helps elongate your figure for a more proportional look. With a similar logic, any belted outerwear that comes with its own belt is always essential for a simple, classy appeal, such as the Misslady Single Breasted Long Trench Coat; one tip though, don't try replacing the belt with a belt of your own for the sake of the piece's original aesthetic.
Stylevana Picks: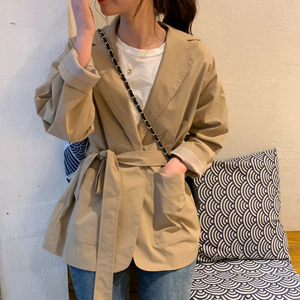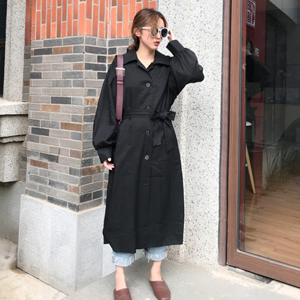 ---
Finding inspiration through celebrity red carpet looks is always a good idea as very often trends begin with what's first appeared on the media. The MAMA 2019 is so much more than just a celebration of music, but also a celebration of evolution in celebrities' style and fashion choices. We hope this blog post has inspired you to take these trends into your winter outerwear choices (pshh… buy any fashion item from us and redeem a free festive accessory!) and don't forget to stay warm and stylish!
Want more winter outfit inspirations? Check out How to Wear a Dress In Winter