There's no rest for the wicked, especially for an ingredient that is so wickedly good and mighty like glutathione. Yes, we're introducing yet another superhero ingredient to your skincare vocabulary - one that will work overtime so you can be one step closer to healthy, younger-looking skin. Glutathione skin care is having all the buzz lately, so if you haven't heard of it yet, here's everything you need to know about glutathione skin care and how it works for your skin together with our recommended list of best glutathione skin care products.
---
What is glutathione?
Glutathione is a powerful, non-enzymatic antioxidant that naturally occurs in the skin. Very similar to collagen, our bodies' natural supply of glutathione will gradually decline as we age which is the cause of visible signs of aging. This ingredient is a tripeptide consisting 3 types of amino acids, namely cysteine, glutamic acid, and glycine. Known for its skin-restoring and brightening benefits, glutathione topical products keep cells healthy by removing free radicals, toxins, and heavy metals.
---
What are the benefits of glutathione?
Glutathione has a lot of skin benefits and does quite a lot of heavy-lifting when it comes to boosting our skin's health. A free-radical fighter, glutathione skin care products, especially topical glutathione skin care, are effective in staving off the signs of aging inside and out.
Aside from the above skin benefits, topical glutathione skin care products have also been used in skincare for its skin brightening benefits. This powerhouse ingredient helps fight oxidative stress and is good for treating hyperpigmentation, melasma, and evening out your skin tone. Because of its powerful antioxidant effects and ability to help lighten dark spots and brighten the skin overall, topical glutathione is often linked with Vitamin C and is treated as a key ingredient in a number of Korean skincare products for skin brightening.
---
Topical Glutathione Skin Care Products
Glutathione supplements in skin care are most known for its anti-aging and skin brightening functions, which also serves as a complementary ingredient for Vitamin C that is commonly found in daily skincare products. So chances are you might've already been using a glutathione skin care product or keeping one on your shelf. From face masks, moisturizers, to serums and toners, here are the best glutathione skin care products to try for your skin types and skin conditions.
Face Toners
Recommended for lacklustre, dry skin, MISSHA's Vitamin B12 Double Hydrop Booster is hailed as a vitamin-rich Korean toner to deliver the perfect anti-aging and whitening needs for your skin conditions. Featuring glutathione and an ultra-moisturizing formula enriched with Vitamin B12, this MISSHA face toner is designed to improve your skin tone and texture while keeping your skin hydrated and elastic through the powerful Liposome Hydrogel Mechanism.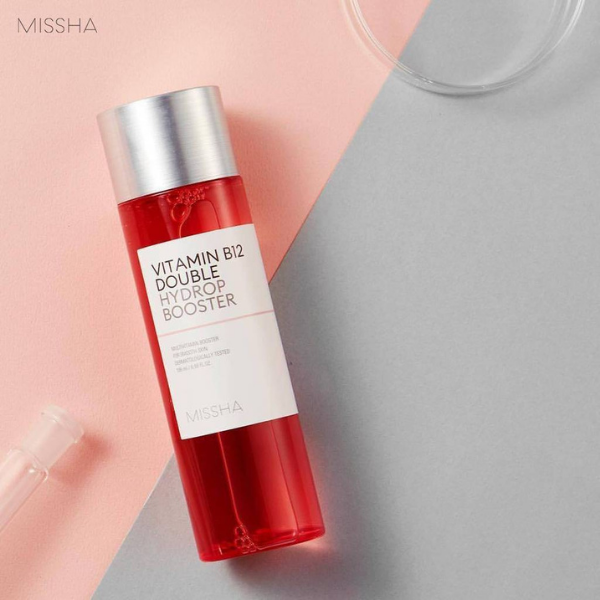 Courtesy of Korean Brand - MISSHA
If dehydration is your primary skin concern, we highly recommend NATURE REPUBLIC's Hyalon Active 10 Toner to supercharge your chronically dry skin with 10-fold hyaluronic acid complex. This glutathione-infused skincare product not only delivers a visibly brightened glow to your complexion but also lasting hydration to keep your face supple and smooth throughout your skincare routine.
---
Face Serum
Courtesy of Korean Brand - 9wishes
We've had our eyes set on this 9wishes Miracle White Ampule Serum for a long time, primarily because of the impressive ingredient list: 10,000ppm of pearl extract (jaw dropped), 5,000ppm of Glutathione (the superstar), and a whopping 75% Rice Bran Water. Not to mention the patented "Miracle White" complex, featuring glutathione, pearl extract, and niacinamide to brighten skin complexion. This highly concentrated serum is designed to soak your skin with ultra-nourishing ingredients that will not only brighten but reinforce your skin's ability to elicit a lasting glow.
For targeted anti-aging care, add G9SKIN's White In Milk Capsule Serum to your skincare regimen for the perfect dual whitening + anti-wrinkle function. This glutathione skincare product contains milk protein extract and ceramides, which help moisturize and illuminate dull-looking skin while improving your overall skin tone.
---
Moisturizers
The best way to prevent skin aging is through a consistent regimen and everyday upkeep, which means scoring the perfect anti-aging moisturizer is your priority (especially if you're in your early 30s). Simple speaking, a dose of topical glutathion skin care products like LANEIGE's Perfect Renew Youth Emulsion will definitely get the job done.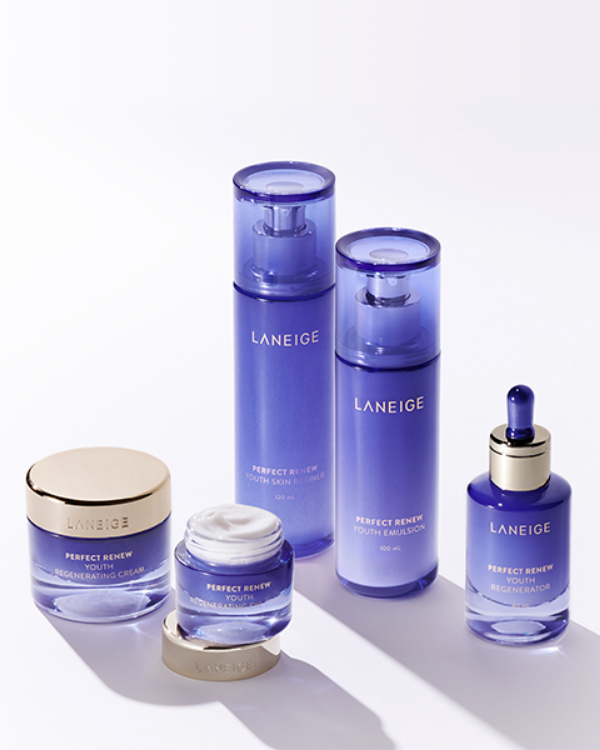 Courtesy of Korean Brand - LANEIGE
This LANEIGE product is one of our team's favorites for a number of reasons: it offers the perfect relief of early skin aging, it has a fast-working anti-aging solution that boosts skin energy and firmness, and helps build high-definition skin complexion with 90% pure tripeptide formulation.
---
Sheet Masks
Pampering your skin with glutathione sheet mas like Dr. Jart+'s Dermask Micro Jet Clearing Solution Pack is a promising way to treat acne-prone skin and correct uneven skin tone, thanks to the Korean brand's hallmark red clearing solution.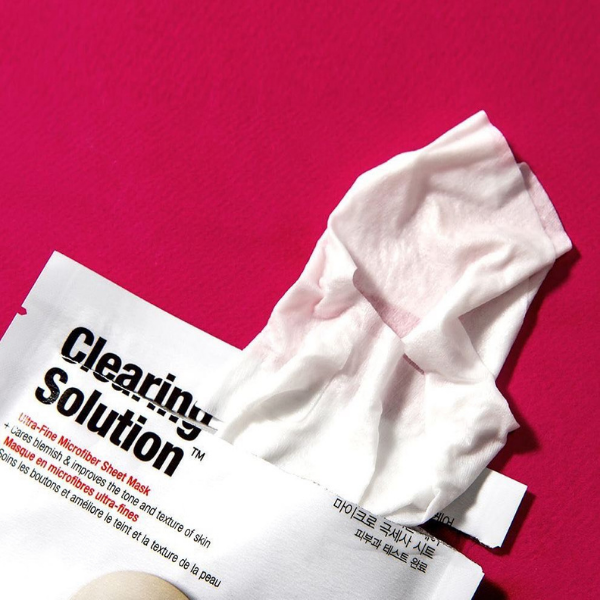 Courtesy of Korean Brand - Dr. Jart+
If you're looking to restore the post-breakout glow, try this Dr. Jart+ sheet mask which is packed with glutathione, salicylic acid and tea tree oil to help reduce the mark of acne and redness caused by the bad breakout. You'll definitely love how skin-fitting the ultra-fine microfiber sheet mask feels on your skin as well!
---
If healthy, younger-looking skin is your ultimate goal, you should definitely invest in a glutathione-powered skincare routine to help speed up the process!