When we think about the concept of time, we can understand the notion as an illusion to the mind; in the end, time is a concept that is man-made. In many ways, being categorized as "timeless" is a feeling of being eternally beautiful no matter the changes in society, and as LABIOTTE is a brand that takes the heart of nature and seeks to create that timeless beauty for everyone. With its unique packaging inspired by the cosmetology of European and Eastern countries, find yourself whirled into a blend of classy makeup collections made with natural ingredients and a ritzy touch. Longing for a makeup look that is everlasting in trend and forever beautiful? LABIOTTE is the perfect brand for you.
---
Forever In Your Eyes

Eyeshadow Beauty
When I look into your eyes, time seems to stop, and it's just you and me". A common romantic saying, there's something very special about the eyes and the impact that it can make on self-expression. With your eyes you can tell a story, and with LABIOTTE's Momentique Time Shadow time is your story to tell.
Embodying harmonious 3-color arrangements, each palette is shaped as an antique pocket watch and each represents a different time, place, and mood of the day; 11pm (rose brown makeup), 3pm (brown shade makeup), 7pm (coral brown makeup). Your storybook can be created through your own makeup artistry that is unique and one-of-a-kind.
To add a touch of something special, finish off your look with the LABIOTTE Chateau Wine Eye Glitter for a sparkle of shimmer and high-shine sheer.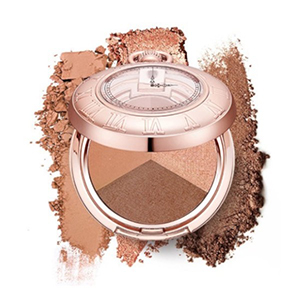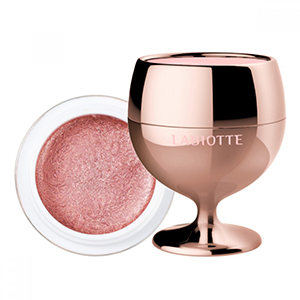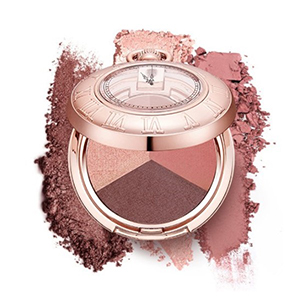 ---
Evermore On Your Lips

Lips Beauty
A modern woman does not question herself and there is nothing that a glass of wine can't solve. As wine has become a timeless beverage to any occasion, LABIOTTE takes this concept to translate it into a beauty product that a woman can wear whenever and wherever.
Infused with red wine antioxidants and extracts, both LABIOTTE Chateau Wine Lip Stick (Fitting) and LABIOTTE Wine Lip Tint (Velvet) ensures natural ingredient benefits, while providing high pigmentation and moisturization to your lips.
In fact, the Chateau Margaux Wine Extract is the jewel of Bordeaux in France, bringing pure luxury to your beauty routine, while keeping your lips well conditioned and healthy; you can select your favourites within the collections of twelve shades. Now that is something worth toasting to.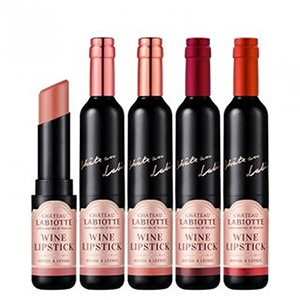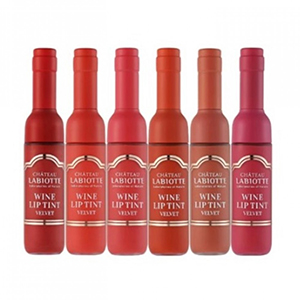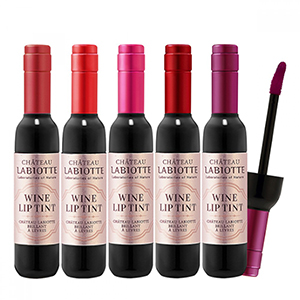 ---
Endlessly In Blush

Cheeks Beauty
The beauty of being timeless comes with the privilege of being effortlessly in love, solitude, and joy. The ability to be harmoniously calm in self-expression can be done through understanding how to present yourself to society and how to create something that is classic and beautiful.
With the LABIOTTE Momentique Time Blusher, eternity is yours as you paint your cheeks with its different shades based on the feeling to the time of the day; 2 PM -pink base (pink and shimmer pearl pink, resembling active afternoon), 10 PM -red base (rose and brown, resembling the alluring deep night).
The blushes boast a silky texture and provide natural layering without being chalky so you can enhance (not cover) the beauty you were born to be.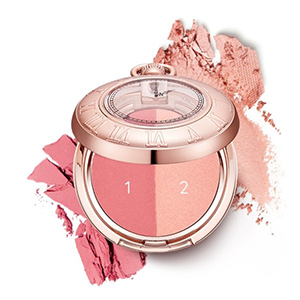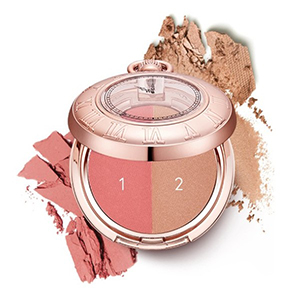 ---
As we all chase forever and seek for something special to hold onto, you are the work in progress to a timeless life. Beauty is yours to create and keep forever and LABIOTTE is there every step of your makeup routine to help you get there. Whether that's a glass of wine in your hand or a beauty product you feel confident wearing, both are reasons to celebrate. Shop LABIOTTE now to start your eternal beauty journey.