Haven't you heard? Hi-tech beauty is the new hype now, and this time we're spotlighting the oh-so-futuristic LED therapy mask from K-Beauty brand eclair. A common 10-step K-beauty skincare routine (you know the drill: double-cleansing, essence toner, moisturizer, face mask and more...) might already sound luxurious but the ultimate step to top it off is definitely a mess-free, hassle-free light therapy. Scroll down to see why eclair LED mask is the next hype-worthy item to add to your skincare routine!
---
What is eclaír?
Launched under the brand Dear, Klairs, eclair is a Korean skincare line focusing on developing gentle but powerful skincare products and devices that will elevate your skincare experience through sensual and enjoyable treatment. The beauty label strives to provide you with a beauty lifestyle that allows you to feel personal and in tune with your skin. To optimize your skin's potential and reach its healthiest state, eclair upholds the label's pursuit of beauty and introduces their best-selling beauty device — the eclair LED mask.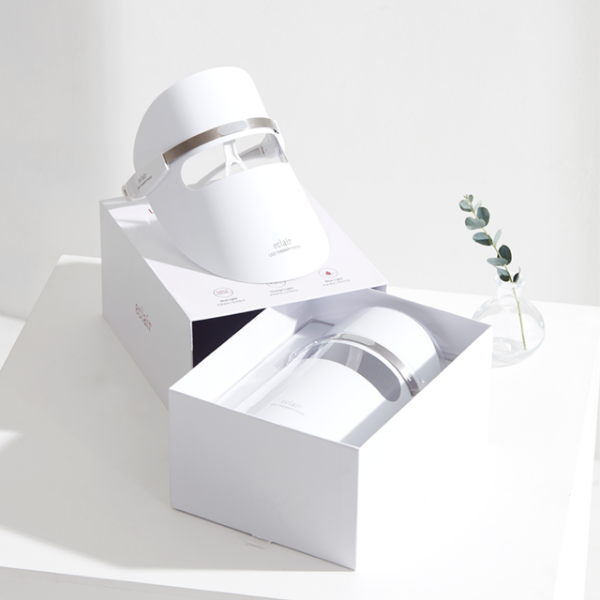 Courtesy of Korean Brand - eclair
---
How to use eclair LED Mask?
eclair LED mask features three specific wavelengths of 96 LED light sources to wake up sleeping skin, revealing the secrets of clear, bright, youthful skin: red, orange, and blue.

Courtesy of Korean Brand - eclair
As suggested by the K-beauty brand, you should use the eclair LED mask without wearing too many layers of skincare products on your face. Instead, just apply your toner and serum on your cleansed face, then enjoy 15 minutes of the LED light therapy mask, and finish it up with a sheet mask for a 'chok chok' experience.
(630nm – 635nm)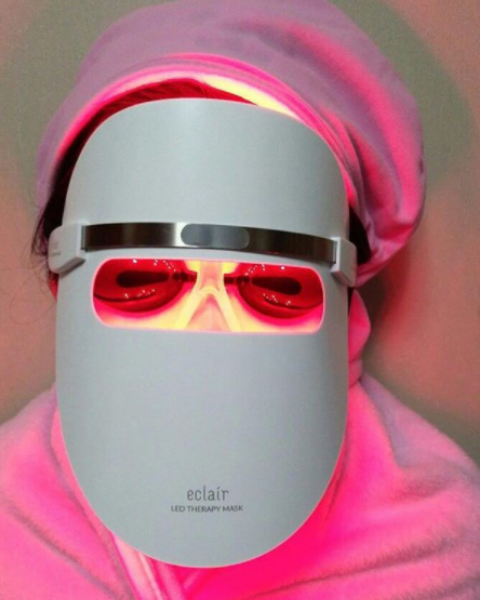 Courtesy of Korean Brand - eclair
LED is a lower energy beauty treatment by comparison to the common laser or intense pulsed light (IPL) treatments but it effectively promotes the cell activity of your skin. The red light of the eclair LED mask features a longer wavelength which penetrates deeper in skin by comparing to the orange and blue lights to help relieve wrinkles and promote elasticity. Your skin tissues have the ability to absorb the red light and turn it into energy, stimulating the process of regeneration, hence the anti-aging benefit of smoothing out fine lines and revealing a younger appearance with prolonged use.
---
(590nm – 600nm)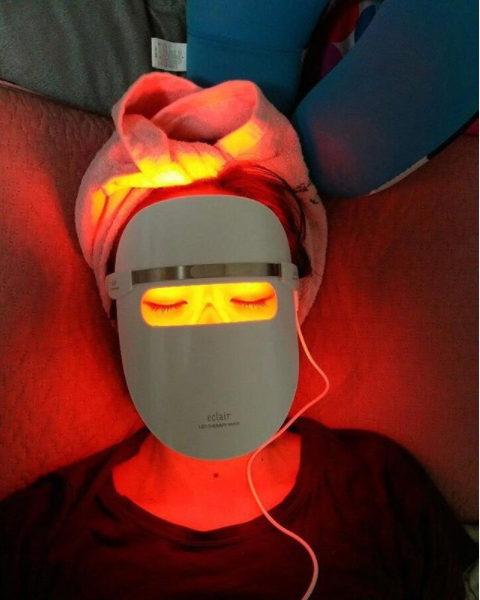 Courtesy of Korean Brand - eclair
Orange light is renowned for its ability to enliven dull skin and improve uneven skin complexion. Brightening skincare products sometime could be a bit harsh on sensitive skin or sensitized skin . The eclair LED mask features the orange light treatment to provide an effective but gentle alternative to address your skin concern of acne scars and dark spots. Incorporate this orange LED light treatment to your skincare regimen, you may notice your hyperpigmentation becoming less noticeable and your skin tone and texture getting more even.
---
Blue Light for Acne-Prone Skin
(465nm – 470nm)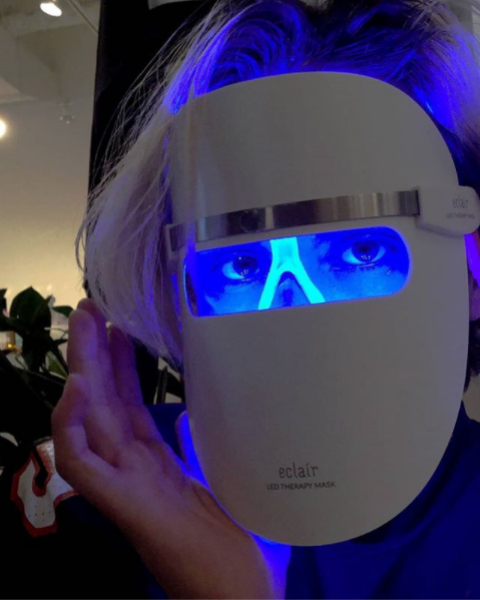 Courtesy of Korean Brand - eclair
If you have troublesome skin, the blue LED light from the eclair LED mask would be the one you should use. The blue light features a shorter wavelength by comparison to the red and orange LED lights but it hits the surface of the skin and is scientifically proven to alter the microbiome of the skin, effectively treating acne, calming the skin and soothing inflammation. With prolonged use, the blue LED light can also help to improve pores.
---
BEFORE & AFTER
1. Visibly improves clogged pores and blackheads.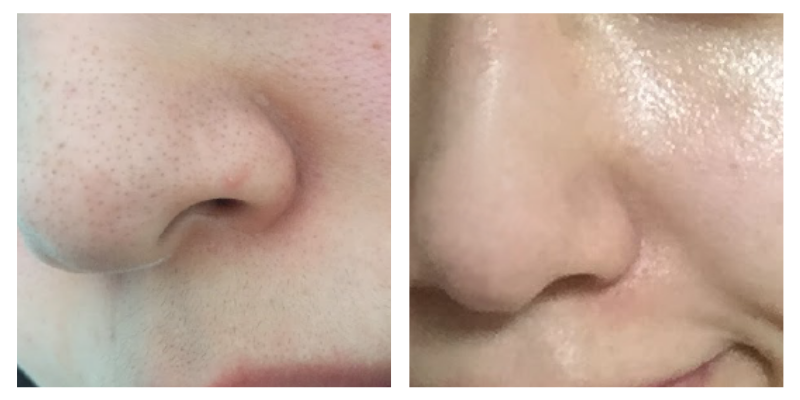 2. Revitalizes skin complexion and texture.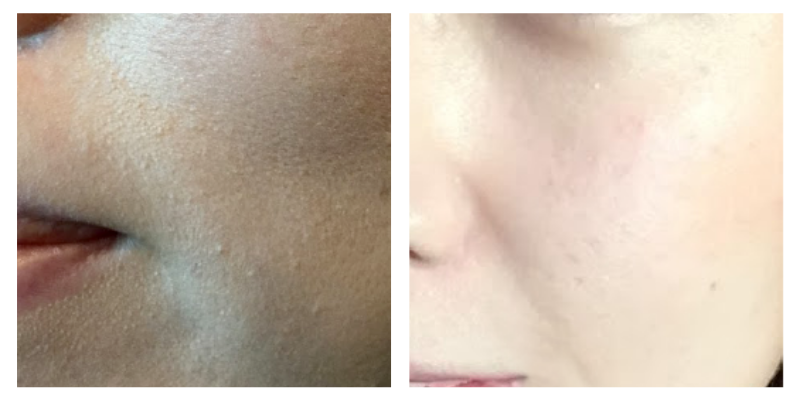 Courtesy of Korean Brand - eclair
Are you adding hi-tech beauty to your book? I know we are! Wear the eclair LED mask* to your ears and enjoy the skin benefits of an at-home LED light therapy experience for a salon-quality treatment. You can try this LED light therapy device at your convenience for hard-to-treat skin problems like maskne! Shop the eclair LED mask and take your at-home treatment to the next level!
*Please consult a professional before trying the LED therapy mask if you are pregnant, recovering from surgery, or are on the course of medications or other skin treatment to avoid complications. For those who have sensitive eyes, please use the UV goggles that come with the mask.