The bigger, the better! If shiny, voluminous long locks are your "mane" goals, save this handy guide with the hairstyling tips to add more volume to your ultra-fine hair. In a world full of different hair types, thin hair can easily fall flat, both figuratively and literally. While the lack of body and volume does not necessarily mean lack of care, your hair care routine can definitely use a boost to switch things up! With the best volume-boosting shampoos, hair treatments, and a few hair styling tricks, you can easily revive those limp and lifeless locks. Keep scrolling to see how to add bombshell volume to your fine hair.
---
1. Use volume-enhancing shampoo.
This is pretty much a no-brainer — using a volume-enhancing shampoo makes a huge difference in your hair care journey. Whether you have thin, flat hair or frail locks, you should find a volume-enhancing shampoo that is color-safe, isn't overloaded with conditioning ingredients, and doesn't strip your hair.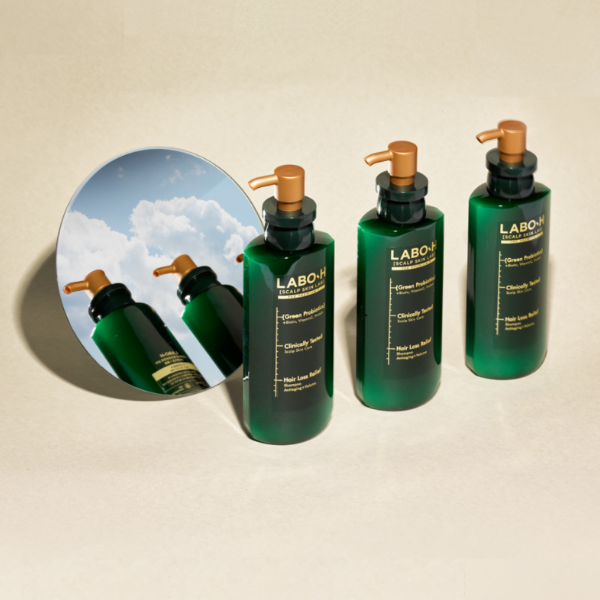 Courtesy of Korean Skincare Brand - LABO-H
Powered by 3 kinds of biotics + 37 nutrients, the LABO-H Green Probiotics Hair Loss Relief Shampoo is another solid choice for those who want to focus more on scalp treatment and achieve great hair volume at the core.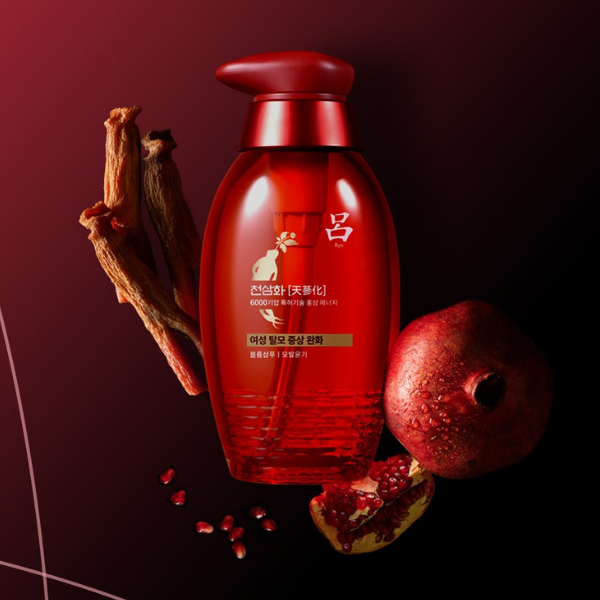 Courtesy of Korean Skincare Brand - Ryo Hair
Ryo Hair's Cheonsamhwa Hair Loss Symptom Relief Volume Shampoo is a great shower staple to add to your daily hair care routine. This multitasking shampoo helps restore volume and alleviate hair loss by boosting the health of your hair roots with a nourishing blend of red ginseng, pomegranate, and black soybeans.
---
2. Do weekly hair mask treatments.
Weekly hair mask treatment is another hair care step you shouldn't skip no matter what. Whether you are a victim of dry scalp, thin hair, or bothersome slit ends, a hair mask is the ultimate quick fix to help you achieve healthy, voluminous hair.
The Shiseido Fino Premium Touch Hair Mask has been one of Stylevana's best-selling hair care products for its hair-enhancing results, thanks to the 6 active ingredients like Royal Jelly, Squalane, Glutamine, and more. You can alternate this hair mask with the Elizavecca Collagen Ceramide Coating Protein Treatment which features ceramide, soy protein extract, and pig collagen components for a convenient at-home hair care experience.
---
3. Add some hair color.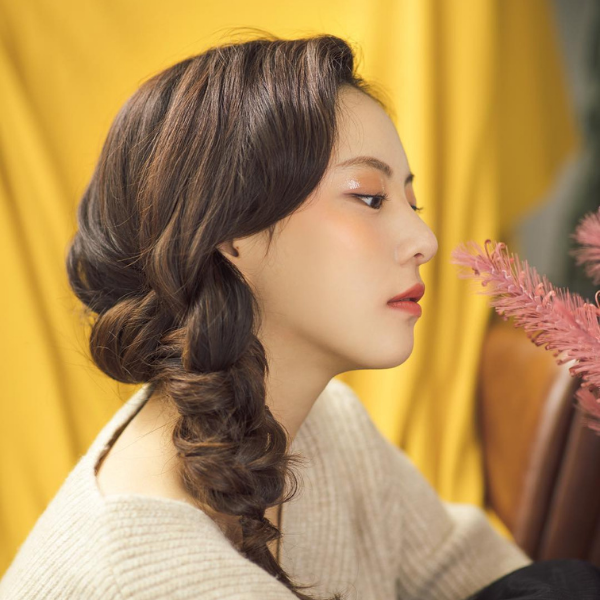 Courtesy of Korean Skincare Brand - miseenscéne
One of the best hair styling tips we've learned from hairstylists is that a little hair dye color or highlight adds body and texture to your hair. So for those who always struggle to hold their hair volume, just rock a lighter hair color or some peekaboo highlights to give it enough boost.
Cult-favorite (and loved by BLACKPINK) Korean brand miseenscéne has a range of hot trending hair colors ready to spoil you with choices from the Hello Bubble collection. It comes with over 10 different hair dyes that will help you achieve the vivid, bold hairstyle of your dream this summer!
---
4. Make (curly) waves.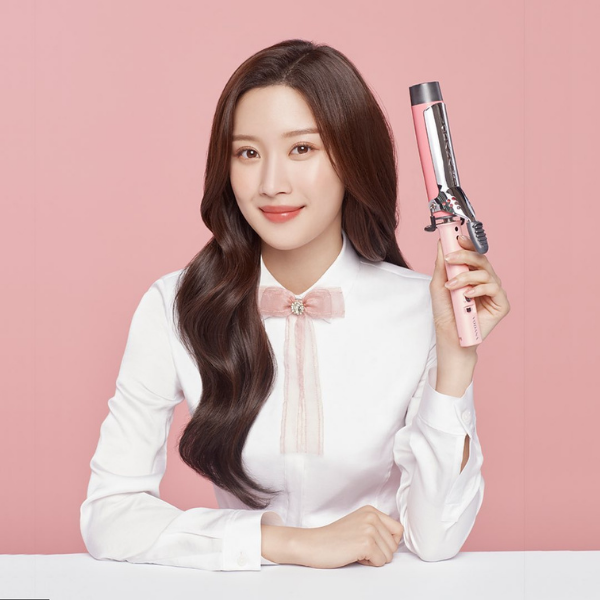 Courtesy of Korean Skincare Brand - VODANA
Here is another hair styling trick that is 100% fool-proof when it comes to volume-boosting: just give your hair a curly makeover. There's no better time to rock some effortless beach waves in your hair than summer so make the VODANA Glam Wave Curling Iron your new little helper if you decide to go for an easy, effortless volumizing curly hair look - all thanks to the handy design that ensures a shiny result while minimizing the hair damage.
---
5. Use a volumizing hair mist.
Think of hair mist as the makeup setting spray at the end of your daily makeup routine. After getting your hair done, add a few spritzes of the miseenscéne Full & Glamorous Volume Hair Mist to put your curly strands in place. Enriched with pomegranate extract, this volumizing hair mist transforms flat, thin hair into bouncy tresses. It also adds intensive volume and extra shine to make your hair look vibrant throughout the day.
---
Explore our wide range of volume-boosting shampoos and hair treatments to step up your hairstyling game! For more hair care tips, read our ultimate guide to preventing hair loss and hair damage. Follow our Instagram and Facebook to get more instant product updates and skincare tips!