If you're the kind of person who gets perked up by anything related to anti-aging or anything with the word "anti-oxidants", this Korean brand Haruharu WONDER checks all the boxes for you. Haruharu WONDER knows a thing or two about finding the right ingredients and creating a range of topical anti-aging products using naturally-derived ingredients like fermented black rice and green tea that will help reverse your age without being a heavy-lifter. So sit back, relax, and allow Haruharu WONDER ease you into your age-reversing journey! We've chatted with Ms. Jae Won Jeong, the CEO and founder of Haruharu, who has so given us a glimpse into the brand's behind-the-scene story.
Guest of the Day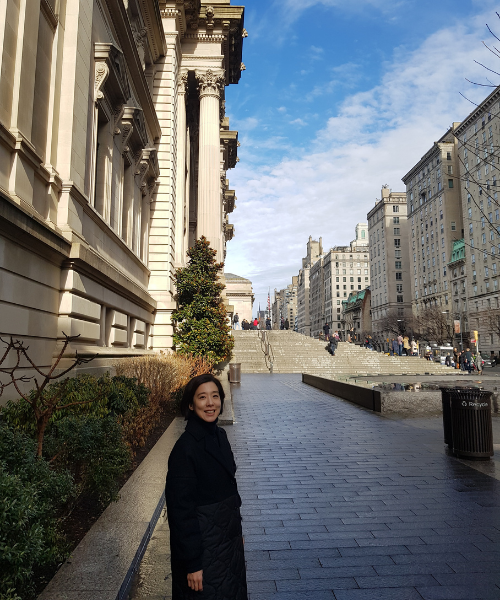 Ms. Jae Won Jeong, CEO and Founder of Haruharu WONDER
---
Haruharu WONDER's Story
Jobie: Hi Ms. Jeong, thanks for taking the time to join our VANA Chatroom. Could you first tell us the story behind Haruharu WONDER?
Jae: I decided to launch my own brand in 2018 with my husband, who has been running a business as a consulting firm for cosmetics. I know design and marketing, which is to connect with our customers in an impactful, impassioned way. That's why I focused on empathy about our everyday life and try to communicate my and our own everyday story with real, healthy, smart and strong women out there through Haruharu. I want to make them happy and feel surprised.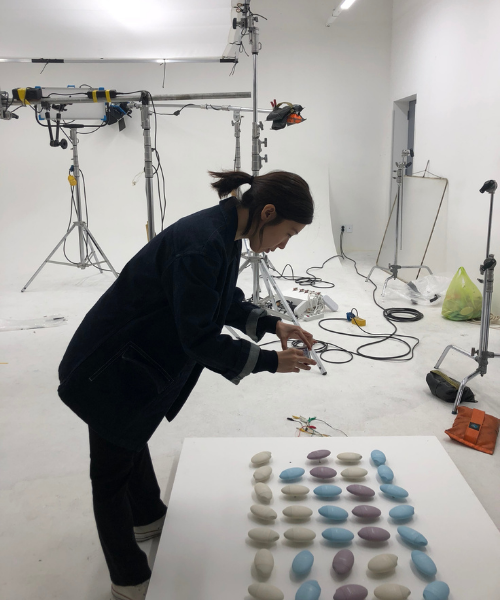 Ms. Jae Won Jeong, CEO and Founder of Haruharu WONDER
Jobie: And how do you create those "surprising" or unexpected moments with Haruharu?
Jae: I was reminded of a quote from the movie Finding Forrester that the best way to win a young woman's heart is with "an unexpected gift at an unexpected time." It's how we want to win our customer's heart here at Haruharu. We want to attract and nurture our bond with every customer by providing unexpected experience and unexpected moments with our products and see how they react unexpectedly.
Jobie: So, how did you come up with Haruharu WONDER as the brand name?
Jae: Haruharu wants to be a lifestyle skincare brand that was conceptualized to be responsible for 'our everyday' skincare needs. We understand that starting your day with the most sacred time of getting ready should not be wasted so we have chosen the best ingredients to make your skin feel safe, comfortable and wonderful during usage. Haruharu puts priority on using ingredients that best suit your skin.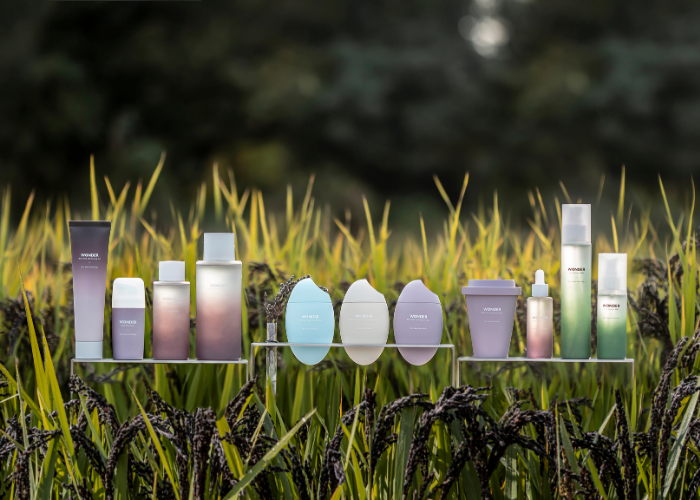 Courtesy of Korean Skincare Brand - Haruharu WONDER
Jobie: In honor of Women's History Month, what empowering message do you think Haruharu can send as a woman-founded company?
Jae: Haruharu makes it easy for all women to pursue natural, healthy beauty without having to sacrifice on overall effectiveness. A woman who values herself and chooses what's good is our main client and That's the woman we're looking for. We do not think only of external beauty, we also pursue the real beauty from within those who can emphasize and love being themselves.
---
Behind Haruharu Products
Jobie: Do you think Haruharu WONDER can be described as "Clean Beauty" or "Skinimalist* Beauty"? (*Skin minimalist)
Jae: Yes. Here at Haruharu we prioritize on the essential things. Haruharu products support girls who know what matters most to them, who simply want to eliminate unnecessary things.
Jobie: How do you make your products safe for your customers?
Jae: Research is conducted on Haruharu products with safety prioritized as the most important factor. We make safe products close to nature and far from harmful chemicals so that our customers can use them without worry. We handpick the best ingredients for our products and are committed to creating quality products that are all dermatologist tested to avoid irritation or adverse reactions, hoping to return your skin to its own natural balance with EWG 0-2 graded ingredients.
Courtesy of Korean Skincare Brand - Haruharu WONDER
Jobie: How does Haruharu strike a balance between having safe and effective formula while maintaining an affordable, reasonable price point?
Jae: We conduct our design and product development in-house which enables us to provide the highest quality products at practical affordable prices. We also have our own labs to maximize the quality of our products with the most effective, high-grade raw material directly supplied from our own labs. Based on experimental data, we're also able to maximize the efficacy and effectiveness of our own technology, which allows our products to absorb into the skin smoothly, lightly, but deeply.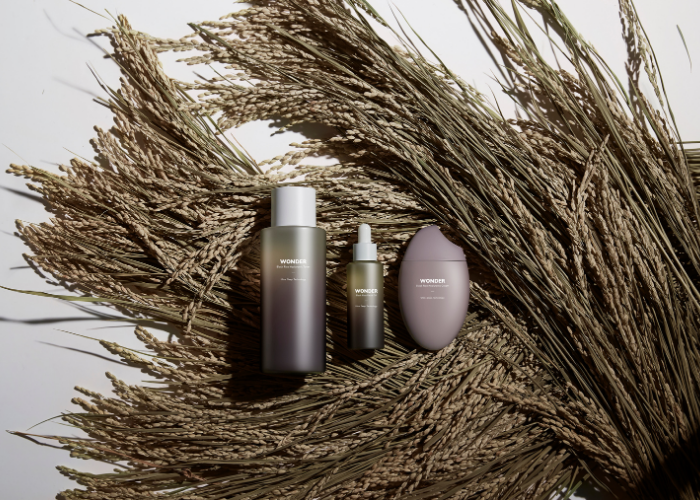 Courtesy of Korean Skincare Brand - Haruharu WONDER
Jobie: Let's talk about fermented Black Rice. What is so great about this ingredient that Haruharu picked it as the star ingredient?
Jae: Rice is an integral part of the Korean diet and also most friendly source of superfood in the world especially black rice. Once called 'forbidden rice' in ancient China, black rice was only limited to royals and the rich. Dark purple color of black rice is due to the high concentration of anthocyanin and poly-phenol pigments which is a powerful antioxidant.
Jobie: So, how does Haruharu nail down the right ingredient for each skincare line?
Jae: In general, every main ingredient of Haruharu products are to boost your daily skin routine with a super anti-aging substance, such as the extract of fermented black rice, green tea, bamboo shoot barks, to strengthen inner skin vitality and firmness.
Haruharu WONDER - Black Rice Hyaluronic Toner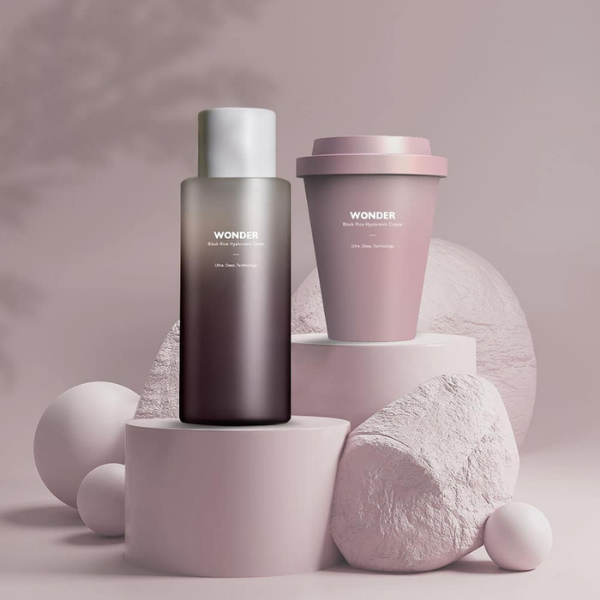 Courtesy of Korean Brand - Haruharu WONDER
Jobie: As the CEO of Haruharu, which product is your favorite go-to?
Jae: Definitely the Haruharu WONDER Black Rice Hyaluronic Toner!
Jobie: Does Haruharu update their formula of the same product from time to time to keep up with customers' need / feedback?
Jae: We do! That is the main reason we keep working on unscented version of black rice products. Our newest products - the Black Rice Moisture 5.5 Soft Cleansing Gel and the Black Rice Moisture Deep Cleansing Oil - are all unscented and worry-free. The unscented version of Black Rice Hyaluronic Toner will come out in 3 months!
Haruharu WONDER - Black Rice Bamboo Mist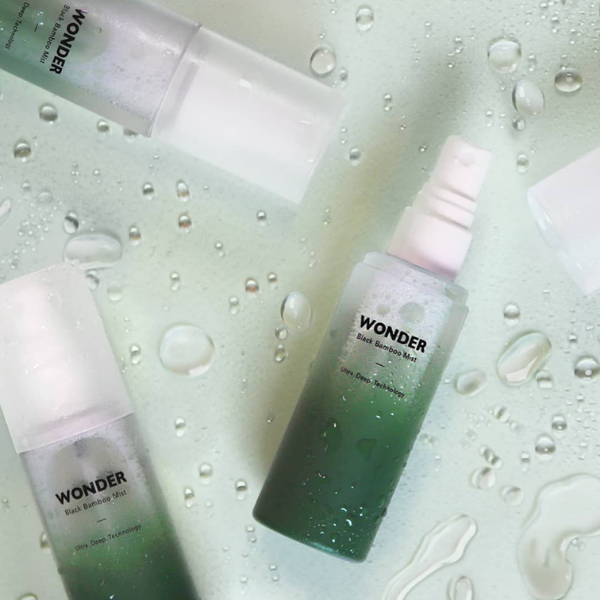 Courtesy of Korean Brand - Haruharu WONDER
Jobie: Any product recommendation for sensitive skin?
Jae: All our products are made with naturally-derived ingredients in order to minimize skin irritations, and are tested for skin irritation and compatibility. The Black Rice Bamboo Mist would be the best because it contains antioxidant and anti-inflammatory fermented black bamboo leaf extracts and bamboo shoot extracts that soothe the skin.
Jobie: What's the inspiration behind the beautiful packaging?
Jae: Our loyal customers. Women who know what matters them most, who simply eliminate unnecessary decorations, and who have clarity on which value they would like to focus more.
---
The Future of Haruharu WONDER
Jobie: Should we expect any exciting new Haruharu products this year?
Jae: Yes, of course. A new skincare line for sensitive skin, an unscented version of Black Rice products, and also an ampoule with more higher concentrations of active ingredients as a booster. Please stay tuned.
Haruharu WONDER - Black Rice Hyaluronic Cream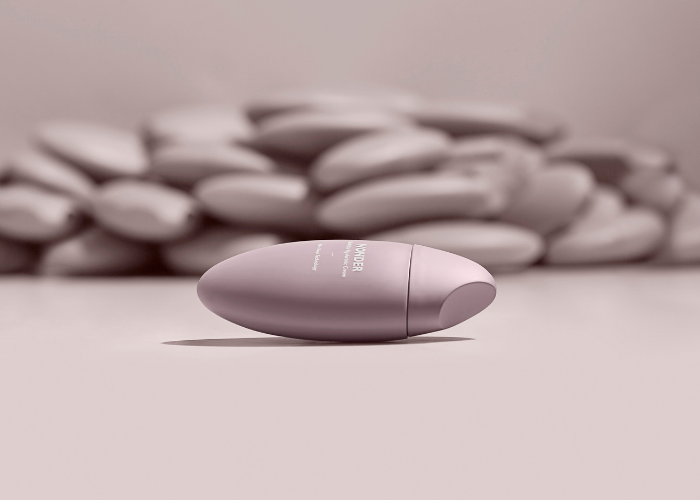 Courtesy of Korean Skincare Brand - Haruharu WONDER
Jobie: Many fans have asked whether Haruharu will launch a sunscreen soon, any thoughts?
Jae: Sunscreen is a tricky product to formulate, and can take months to develop a final product. At this moment we are doing our very best and our time conducting more testing from various labs for formulating the product to reflect accurate SPF protection.
Jobie: Thank you for your time, Ms. Jeong! We look forward to more new and exciting skincare moments with Haruharu and wish you all the success!