Have you been watching K-drama Hotel Del Luna? If you haven't already heard, Hotel Del Luna is currently one of the most watched TV shows in Korea. Aired since July 13 every Saturday and Sunday on tvN, the 16-episode drama is a fantasy with ghosts and spirits, starring K-pop singer and actress Lee Ji-eun (also known as IU) and actor Yeo Jin-goo.

The story is about Jang Man-wol (played by IU) being cursed and forced to become the boss of Hotel Del Luna for 1,000 years, where the only clients are dead souls. Yeo Jin-goo plays Goo Chan-sung, who is a Harvard MBA graduate and an elite hotelier becoming the manager at Hotel Del Luna.
Despite Jang Man-wol is known to be ill-tempered and living a lavish lifestyle, her impressive fashion and gleaming accessories are hard to be overlooked. Her hairstyles vary from hip length to bob; from wavy to straight, heavily accessorized with hairpins, ties, clips, and headbands.
Super Straight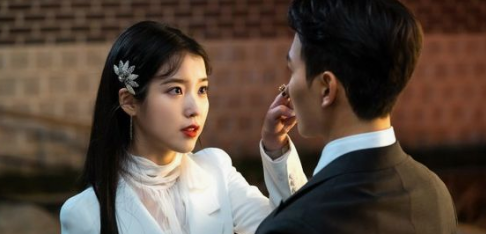 When you have lots of length to play with, you also get major options on what you want to do with your long hair. Layering and bangs could be difficult to manage, while letting it flow straight could also mean boring.
Don't worry! See how IU managed her super-long, super-straight hair in Hotel Del Luna. The famous songstress turned actress was spotted wearing her seriously long strands tucking behind her ears with shimmering, pearl-accented hairpins on both sides.
High Ponytail

High ponytails may almost seem retro – speaking to polished styling from the early 70's. Spotted in one scene, IU had her hair pulled into a super high ponytail, holding a pair of old-fashioned binoculars in her hand.
You can wear it with a faux pearl hair tie to highlight the 70's vibe, a big ribbon bow for a sweet flourish, or a stud hair tie for a minimalistic touch. You can also wrap a strand of hair around the tie to create a more sleek, polished look.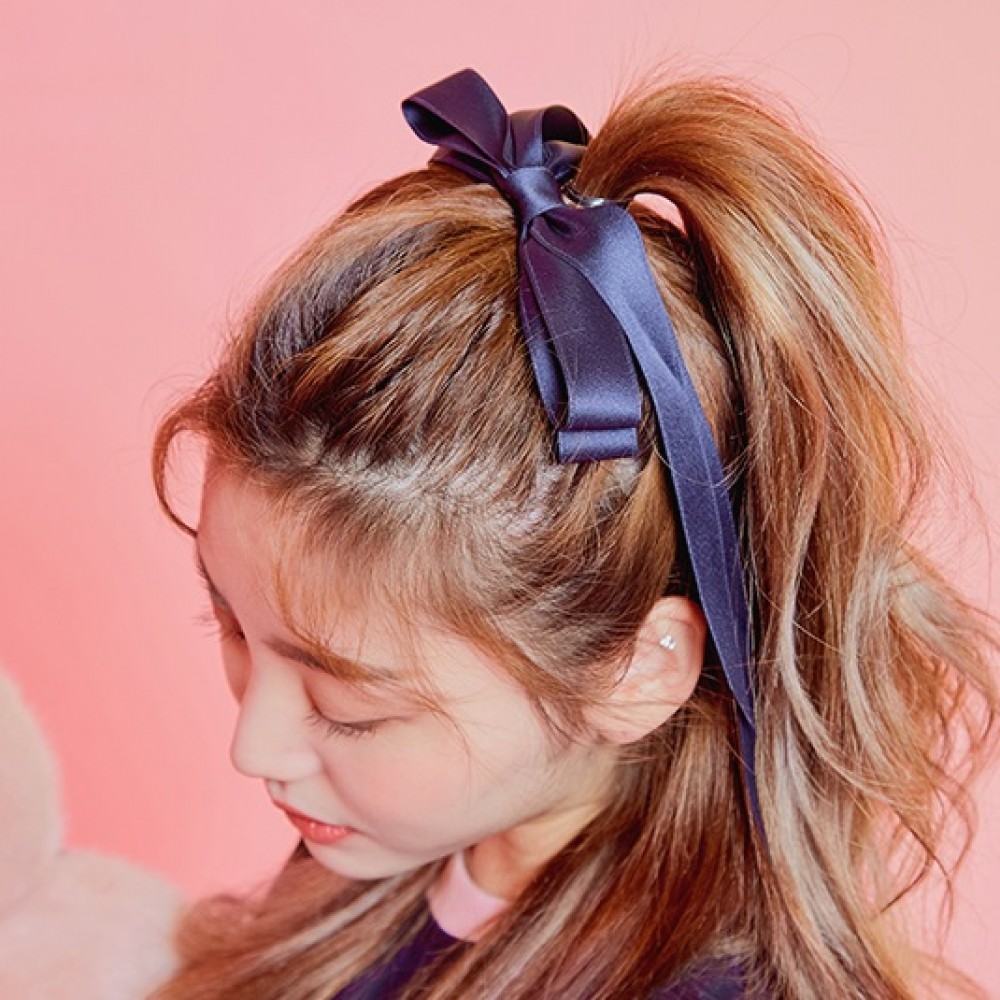 Low Bun

IU was seen wearing her long hair into a low bun from time to time in Hotel Del Luna. There is a whole world of bun versatility out there: tie up or down; twist loose or tight. The choice is yours.
How we do a low bun? Brush and smooth the frizz, then gather your hair into a low ponytail. Twist the ponytail and wrap it into a bun. Secure the bun with the 'right' accessory (what we mean is a claw clip)!
Wear a Headband

Headbands spark a romantic dialogue that is seemingly straight out of a romance novel. With a little bit of creativity and styling, headbands can work on all hair types for a truly stunning style.
Apart from IU, who was seen topped with a velvet headband in the drama, her close friend Sulli, who made a cameo appearance on the drama, was also spotted wearing a pearl-accented headband for a glamorous touch.
Catch up with the latest episode! And let us know your favorite hairstyle of IU in Hotel Del Luna!