We're about to be in the thick of the sweltering summer season, when the tans are popping and the Swimsuit are on heavy rotation. The warm weather brings some embarrassing outfit issues with it, though from keeping the bra straps covered to constantly losing sunglasses. We' re here to tackle some of these problems and offer some seriously stylish wardrobe solution to them. Let's follow my shopping list to a wardrobe drama-free summer, ahead.
1. Cherryville – Drawstring Waist Wide Leg Pants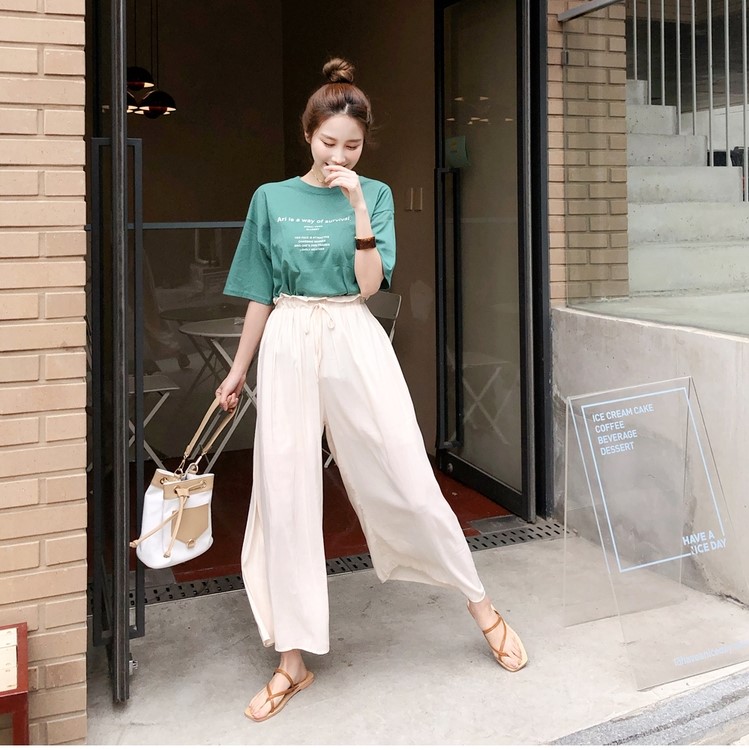 An alternative for those days when I don't want to shave.I'll start with flattering wardrobe basic which are good enough to help you withstand the scorching heat in the month to come.I plan on wearing it with a tank and a bucket bag for enjoying a beach walk.
2. Stylenanda - Off-Shoulder Striped Shirred Dress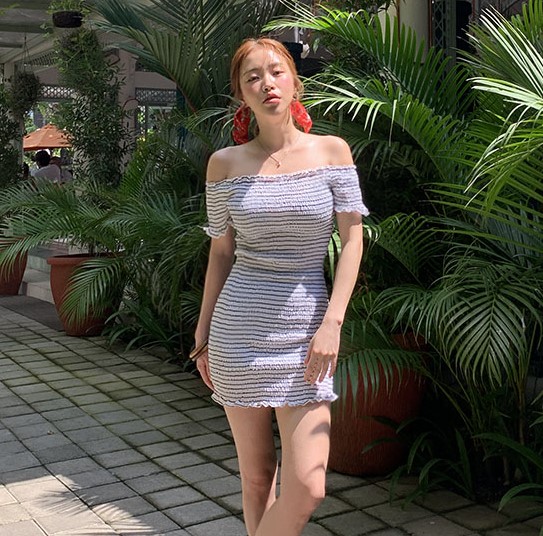 I like this off-the shoulder darling, who doesn't love off-shoulder dress in summer?They would come in handy and definitely looking cute on a date without totally sweating through this outfit.You'll likely end up with an off-the-shoulder top/ dress in your closet this season.
3. chuu - Halter A-Line Mini Dress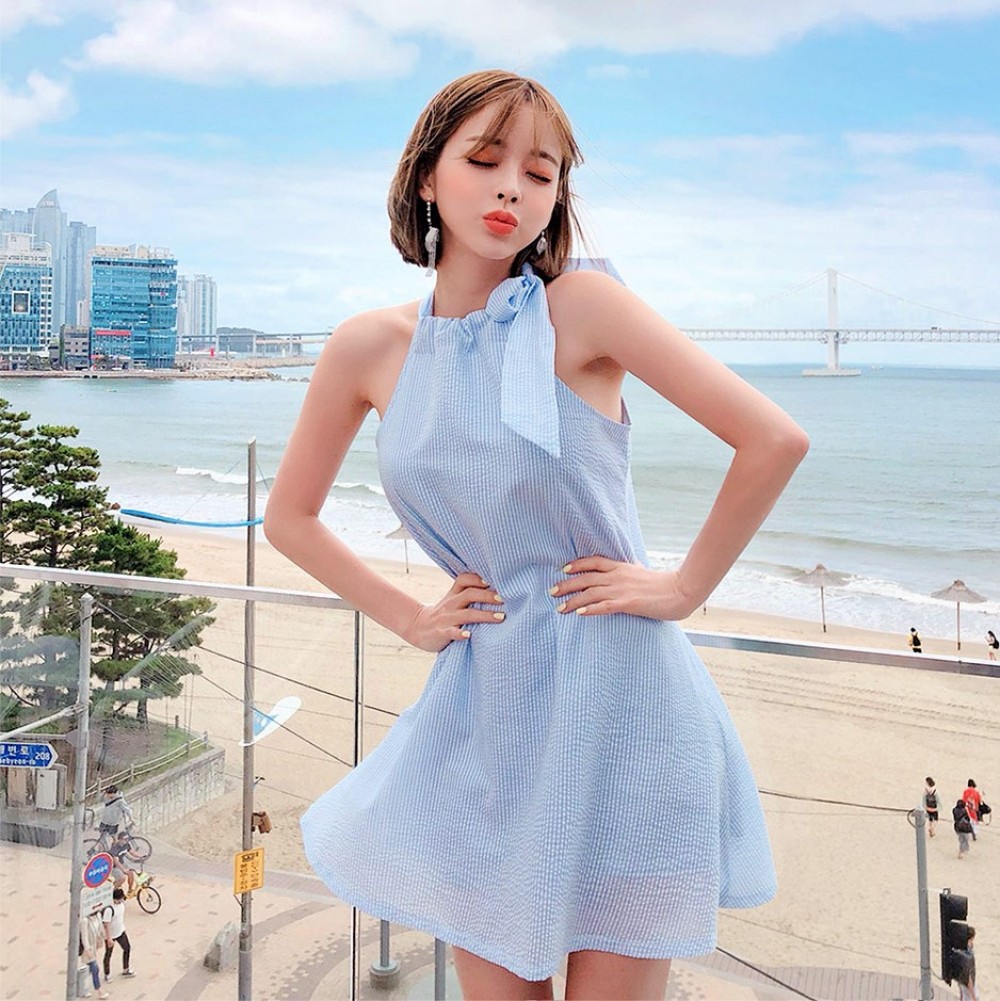 I love a casual-dressy look for summer.This cute sky-blue mini dress features halter-style design with ribbon which perfect for every occasionin a fresh, eye-catching look.No doubt, this mini dress is a perfect dateoutfit for 90-degrees weather. Feel the Breeze!
4. Icecream12 - Round-Neck Short-Sleeve Printed T-Shirt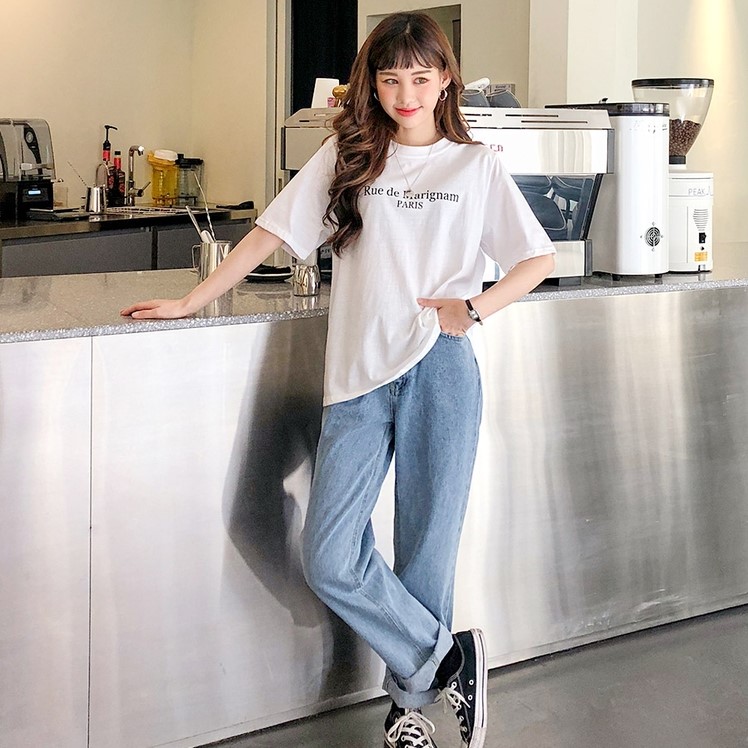 Thanks to the lightweight fabrics which are super comfy,I don't have to sweat through thick materials in the depth of summer! A soft cotton T-shirt from icecream12 in a relaxed short sleeve silhouette, I'd pair it with Jean and mini skirt.
5.09women - Transparent Crossbody Bucket Bag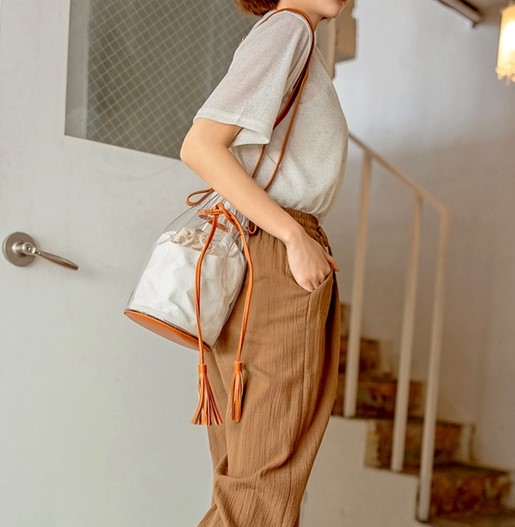 A leather carry-all that I can throw all my daily essentials andooze a special summer vibe.Can't live without. Let's get oneTransparent Crossbody bucket bag for your summer time.
I have been waiting for my summer vacay all year and now it's finally time to get packing in style. So, you do ~