As a huge lover of Korean Fashion, I have heard of many brands that are becoming increasingly more popular worldwide. Among one of these is CHUU, an adorable Korean brand that does various category such as Denim, Lingerie and Clothing etc. Their fashion piece will transform the way you get dressed, as brand slogan said "Be adorable, bubbly, sharp and sexy from to time to time with CHUU. all of them are made in Korea, and the quality is amazing that I've been obsessed with for ages.
I picked the following fashion pieces which are worth to invest more in high-quality pieces you will wear most often and that will go with everything.
-5kg Jeans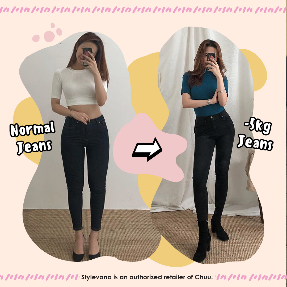 The main Reason why I wanted to have my -5kg Jeans as the brand claims that these jeans promise to make you look 11 pounds thinner and my legs do look a bit slimmer in -5kg jeans. Jeans are a great fashion equalizer; you can wear them everywhere as a basic item to develop your own style.
Dress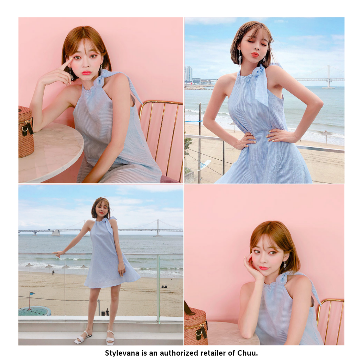 A statement dress like this is guaranteed to turn heads. It's striking in its simplicity and versatility. With a switch-up of accessories, I can wear it from relaxed summer settings to dressy night out.
Blazer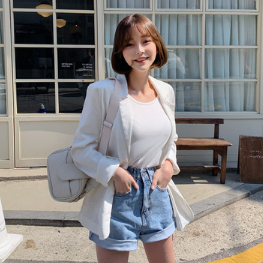 Every girl needs a sharp blazer for special or important occasion, I can promise you will get an instant polish to your look with it, whatever you are in navy jeans, or over a shirt -dress, making you look effortlessly elegant.
Tank Top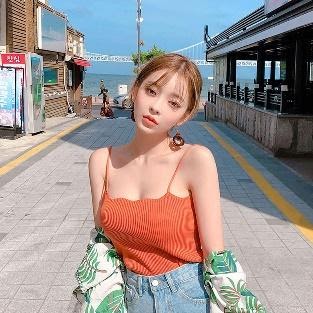 Tank Top is the ultimate wardrobe staple, I personally own about 20 at a time, because I wear a different one almost every day. Since this is one versatile piece out there with jeans and skirt or you can rely on cool layers such as cardigan or blazer.
When it comes to finding the pieces, you need to realize your visions, you can pick and choose ideas and combine them into something new, or copy a look head-to-toe, knowing that on you it will always look unique and personal.
The last but not least, the most famous Korean Fashion clothing brand CHUU is official launched at stylevana.com, as a authorize retailer, we promise all fashion pieces are authentic and high-quality imported from CHUU headquarter.
Final Summer Sale is ON now, SAVE up to 80% on selected summer essential for mix & match style.
Don't forget to follow us on social media and sign up the newsletter to be our insider to stay one step ahead on all the Flash Sale.