So many products, so little time... At least that's how I feel whenever I see a shiny new skincare collection hit the virtual shelf here at STYLEVANA. For someone lucky enough to experiment with different Korean skincare products, I get excited when I land some real keepers in the game of hit-or-miss. And now the wait is over — STYLEVANA is *finally* launching its own exclusive VANA Box collection, featuring 5 different beauty boxes all packed with all-hits-no-miss bestsellers and skin-loving goodies! If you're as hyped up as I am just from reading the last sentence, keep scrolling to find out which VANA Box just made it to your summer must-try list!
---
Unlock VANA Box's Beauty Mission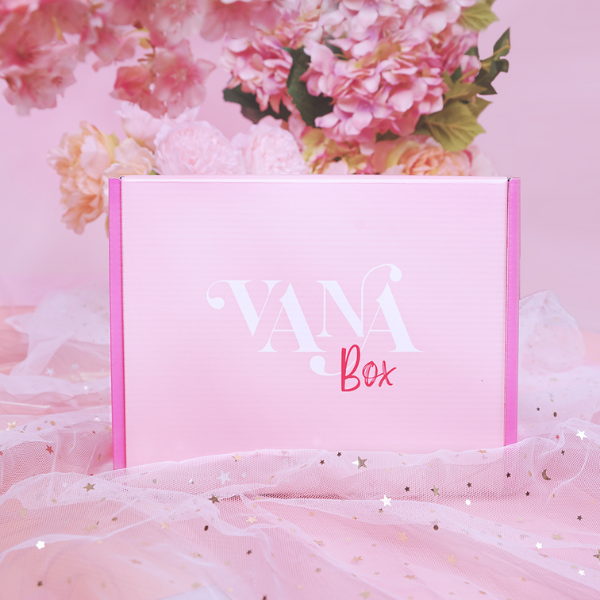 Designed to make your skincare journey easier and an elevated experience, STYLEVANA's Exclusive VANA Box collection consists of 5 different beauty boxes for different skincare needs. From wrinkle-fighting to acne-busting to glow-boosting, these 5 VANA Boxes are the perfect additions for skincare junkies like us who are always on the hunt for something new and exciting to try and love!
---
STYLEVANA Exclusive
For Bestseller Lovers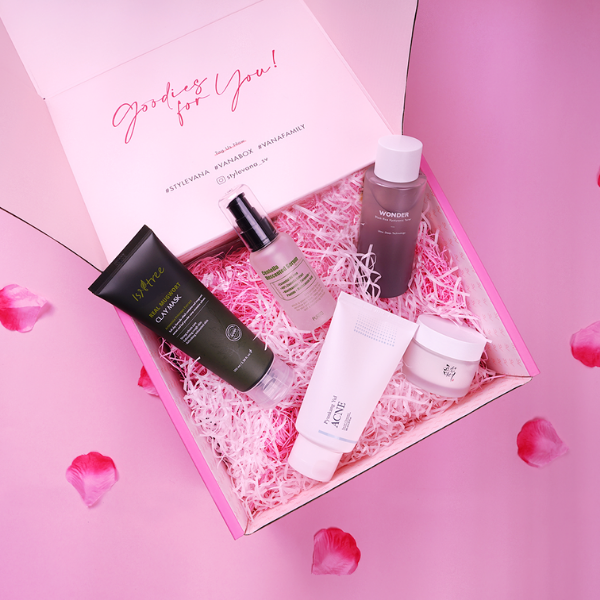 Delightfully curated with STYLEVANA's bestselling beauty picks, this Beauty A-Lister Box is a treasure trove that includes everything your top shelf is reserved for. From cult-favorite skincare brands to cruelty-free options, this VANA Box offers you the best 5-star rated skincare products from Haruharu WONDER, PURITO, BEAUTY OF JOSEON, Pyunkang Yul, and Isntree that won't break your wallet.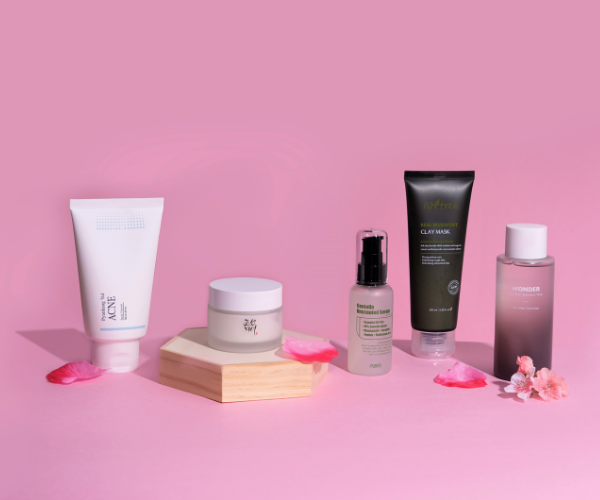 What you'll get:
1. Haruharu WONDER's Black Rice Hyaluronic Toner unites fermented black rice + hyaluronic acid to bring a boost of anti-aging nourishment and protect your stressed skin against free radicals like pollution and ultraviolet radiation with an organic, vegan, and paraben-free formula.
2. PURITO's Centella Unscented Serum helps soothe sensitive skin with 49% centella extract, collagen, ceramide, sodium hyaluronate, niacinamide and peptide while offering scar care for flushed, irritated and uneven skin tone.
3. BEAUTY OF JOSEON's Dynasty Cream provides a hefty dose of Hanbang (traditional Korean herbal medicine) and ginseng nutrients for wrinkle-targeting, skin brightening benefits to achieve soft and forever-youthful skin.
4. Pyunkang Yul's Acne Facial Cleanser treats acne-prone and sensitive skin with a hypoallergenic formula featuring white willow bark extract to exfoliate dead skin cells, forsythia suspensa fruit extract to decrease inflammation + centella asiatica extract to rejuvenate skin.
5. Isntree's Real Mugwort Clay Mask features 6 types of deep cleansing clays including kaolin and bentonite for sebum absorption, as well as exfoliating mugwort leaf powder to gently remove pore-clogging dead skin cells for oily skin type.
---
STYLEVANA Exclusive
For Blemished Skin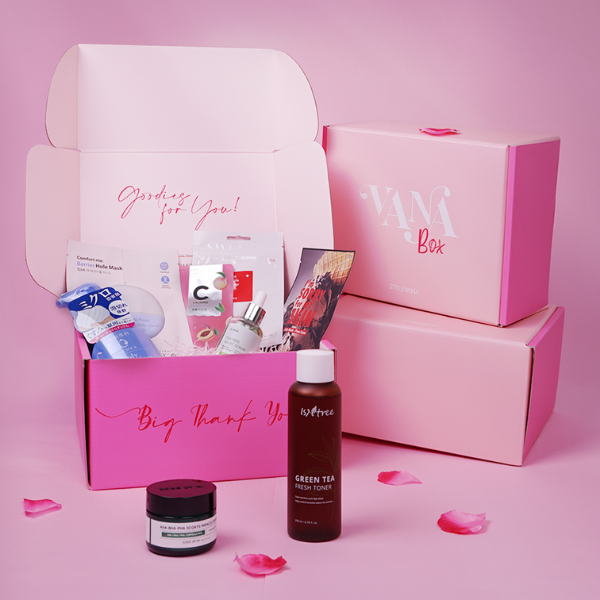 Consider this Acne-Busting Hero Box your go-to skin-mergency kit as it features STYLEVANA's most powerful acne-busters to help you achieve a flawless, blemish-free complexion. From spot treatment to skin-comforting sheet masks, this VANA Box consists of 8 fast-acting, expert-approved picks from top Korean skincare brands including iUNIK, SOME BY MI, COSRX, Shiseido, Isntree, make p:rem, I'm Sorry For My Skin, and FRUDIA that will definitely make you come back for a second box!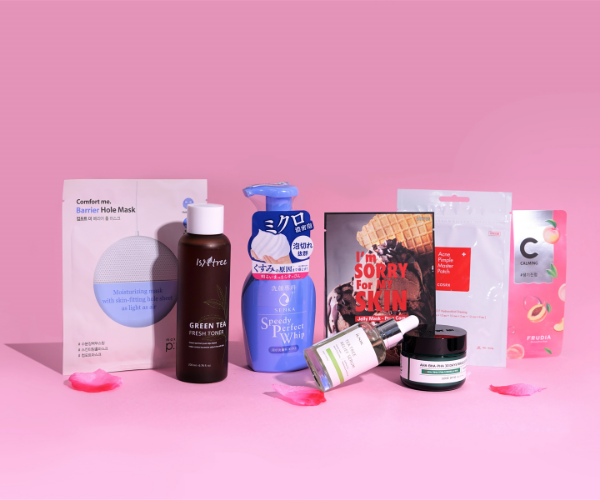 What you'll get:
1. Isntree's Green Tea Fresh Toner features a blend skin-comforting ingredients, including 80% green tea extract from Jeju Island, hyaluronic acid + centella asiatica other plant extracts, to soothe, control excess sebum and brighten your complexion.
2. iUNIK's Tea Tree Relief Serum improves acne-prone skin and sensitive skin with a whopping 67% tea tree oil for the best skin-calming benefits and powerful relief.
3. SOME BY MI's AHA-BHA-PHA 30 Days Miracle Cream contains 4 kinds of Cica extract + the powerful exfoliating ingredients AHA BHA PHA to purify, soothe, and repair your troubled skin with amazing acne care and pore care.
4. COSRX's Acne Pimple Master Patch heals and conceals pimples and cystic acne with A.D.F. hydrocolloid material which also serves as a good overnight fixer for blemished skin.
5. Shiseido's Senka Speedy Perfect Whip Facial Foam cleanses your skin perfectly without stripping away your moisture thanks to the silk essence and double hyaluronic acid formulation.
6. make p:rem's Comfort me. Barrier hole mask strengthens your skin's moisture barrier with wheat germ extract that delivers a much-needed hydration boost to your irritated skin.
7. I'm Sorry For My Skin's Pore Care Jelly Mask tightens enlarged pores and hydrates skin with powerful AMF Water Wrap technology advanced with gel-like essence and a skin-fitting natural Cupra sheet.
8. FRUDIA's My Orchard Squeeze Mask (Peach) contains creamy ampoule + aqua ampoule to help boost your skin's elasticity and firmness with a nutrient-packed formulation soaked in a comfy cotton sheet mask.
---
Are you Team Beauty A-Lister or Team Acne-Busting Hero (or BOTH)? Stay tuned for Part II where we introduce 3 more VANA Boxes to upgrade your Korean skincare routine. Follow us on Instagram and Facebook to get more instant product updates and skincare tips!