Valentine's Day is just around the corner, which means your SO (and perhaps yourself) is probably doing some last-minute gift shopping on the web right now. Look, we know it's not easy. Getting the best Valentine's Day gifts says a lot about how much and how well you know each other, so if you want to step up your game and go above and beyond from just chocolate boxes and fancy rose bouquets, here is a list of Stylevana-approved beauty picks that will definitely win your bae over (just thank us later, okay?). From bestselling Korean lip tints, rose-infused skincare products to beauty gadgets and skincare gift sets, scroll down for the best Valentine's Day gift ideas to make your bae happy.
---
No. 1
WELLDERMA - Face Lifting Roller Dark Silver
For Hi-Tech Beauty Lovers
Courtesy of Korean Brand - WELLDERMA
This year's Valentine's Day gift guide is more about the elavated experience that serves as a nod to self-care. That's why WELLDERMA's Face Lifting Roller Dark Silver, a buzz-worthy face lifting wizard you need for the perfect V-shaped face, topped our list of favorite Valentine's Day gift ideas. Imagine a facial massage in the comfort of your own home, this face massage roller is fitted with two platinum-coated rolling balls that emit solar micro-currents to lift and tone skin while improving its elasticity. Its ergonomic design includes a long and thin handle to ensure a comfortable grip, which is a huge plus for your tech-obsessed partner.
---
No. 2
Etude House - Powder Rouge Tint (Hershey's Collection)
For Lipstick Addicts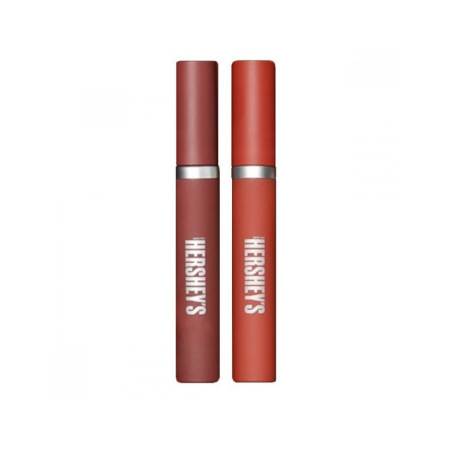 Courtesy of Korean Brand - Etude House
When your Valentine has a lipstick addiction plus a chocolate fever, Etude House's Powder Rouge Tint from Hershey's Collection will definitely help you win them over with the perfect dose of rouge and sweetness. This Etude House x Hershey lip tint collection comes in two yummy chocolate-inspired shades, Hazelnut Choco and Almond Choco, which will satiate your Valentine's sweet cravings as they apply. Oh, and did we mention the lip tint formula is created with ACTUAL cocoa extract which offers rich moisturization?
---
No. 3
3CE - Multi Eye Color Palette (Delightful)
For Aspiring MUAs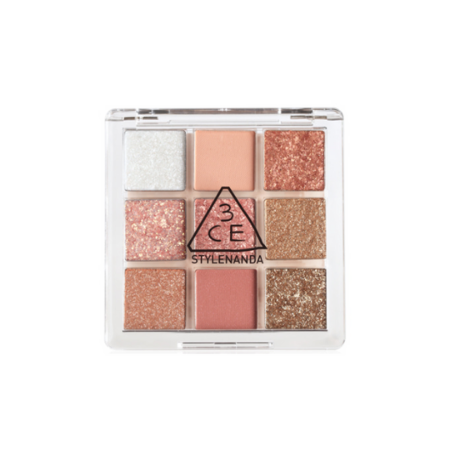 Courtesy of Korean Brand - 3CE
There's no doubt that eyes (especially Korean eye makeup looks) are getting all the love and attention these days — and the 3CE Multi Eye Color Palette (Delightful) is just the perfect eyeshadow palette for tons of play. The shades span the entire color spectrum for a romantic coral-shade soft-glam — including some very Valentine's Day-friendly pink hues and sparkly champagne in matte and satin finishes. If you want to share a bit of inspiration with this Valentine's Day gift, check out this helpful celebrity makeup guide with Stylevana for the best Korean eye makeup look to complement mask-wearing.
---
No. 4
iUNIK - iUNIK x STYLEVANA Mini Serum Set
To Spoil a Skincare Junkie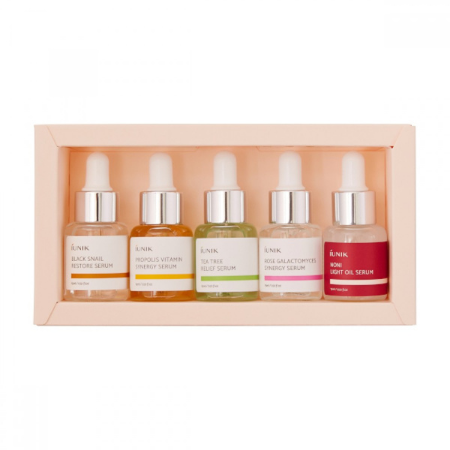 Courtesy of Korean Brand - iUNIK
Upgrade your lover's serum lineup with an unmatched set of skin-loving serums as luxurious as this exclusive iUNIK x STYLEVANA Mini Serum Set. Packed into one gorgeous gift box is a quintet of iUNIK's bestselling serums, including the Hyram-approved Tea Tree Relief Serum, Rose Galactomyces Synergy Serum, Propolis Vitamin Synergy Serum, Noni Light Oil Serum and Black Snail Restore Serum. Sounds dreamy, right?
ALSO READ: Why iUNIK x STYLEVANA Exclusive Mini Serum Kit is a Serum Lover's Dream Come True
---
No. 5
To Win a Foodie's Heart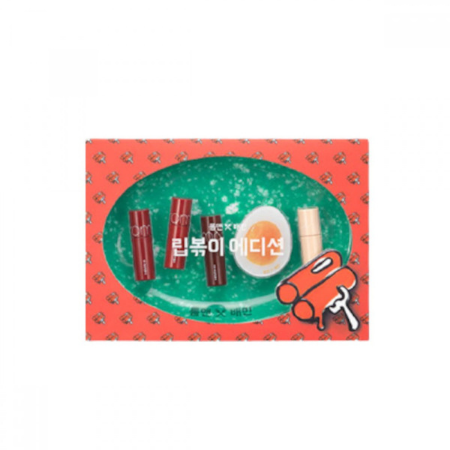 Courtesy of Korean Brand - Romand
The best way to win a foodie's heart is through their stomach... and also with a yummy Valentine's Day gift like Romand's Lip Bokki Edition. Inspired by the famous Korean street food Tteokbokki, this Romand lip tint set comes with 3 lip tints named after different flavors of Tteokbokki (Mala, Soupy and Jajang) and 1 cream sauce inspired lip gloss. But the cuteness doesn't stop there - this delicious set also features one egg mirror and a Tteokbokki bowl which is the perfect Valentine's Day gift for your foodie partner.
---
No. 6
To Impress Your Futuristic-Obsessed Valentines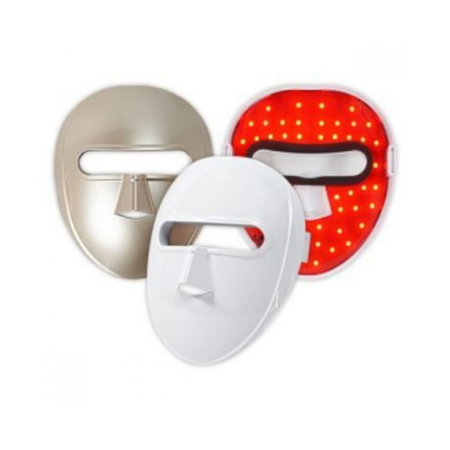 Courtesy of Korean Brand - The Red Lip
Nothing says "bougee" like owning an LED face mask for an at-home facial treatment, let alone one that is as futuristic as The Red Lip's Derma LED Mask. Although this light therapy gadget is giving off a slight Westworld vibe, this mighty LED mask is more than what meets the eye, with powerful near-infrared rays that will penetrate deep into the skin layer to manage and rectify the underlying skin causes over time. Concerned about hygiene? The detachable eye cover is super easy to manage when it comes to regular cleaning, and not to mention it's lightweight and portable.
---
No. 7
Cute Press - My Travel Buddy Brush Set
For a Cute Crafty Date Together
Courtesy of Korean Brand - Cute Press
We dare you NOT to fall in love with the dreamy My Travel Buddy Brush Set from Cute Press... For the days when you and your partner wants to get crafty, this pastel purple camera-shaped brush set makes the perfect Valentine's Day gift - fun-sized, functional, and super portable for travels and staycations. This cutie comes with 6 brushes (powder brush, blush brush, eyeshadow brush, blending brush, eyebrow brush and lip brush) + a pack of DIY decoration stickers so you can customize it with you and your crafty sweetheart.
---
No. 8
NATURE REPUBLIC - Ginseng Royal Silk Watery Cream
To Treat Your Bae Like a Royalty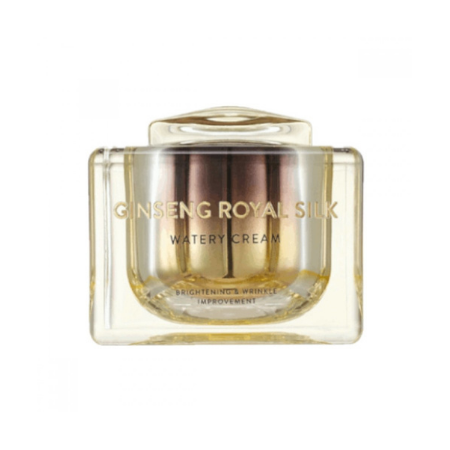 Courtesy of Korean Brand - NATURE REPUBLIC
Lavish your other half with a royal treatment that is NATURE REPUBLIC's Ginseng Royal Silk Watery Cream. This premium Watery Cream offers intense skin nourishment and moisture, with red ginseng extract, royal jelly + silk amino acids as the potent ingredients. Consider this elixir a power-player for uneven skin tone, aging spots, pigmentation, scars, blemishes and sun spots.
---
No. 9
For the Hopeless Rose-mantics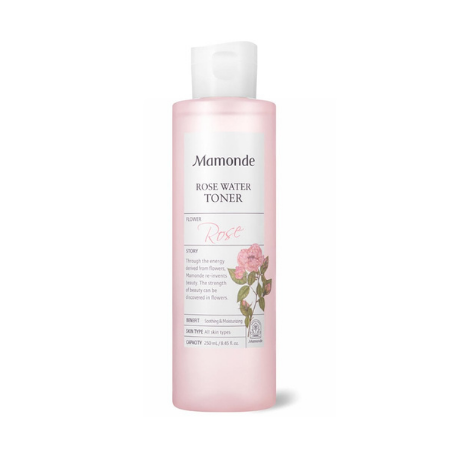 Courtesy of Korean Brand - Mamonde
The reason why Mamonde's Rose Water Toner is one of our romantic picks as Valentine's Day gift is because of the high concentration of real rose water - at a whopping 90.97%. It literally feels like a bottle filled with hand-picked roses that will give you the illusion of a gorgeous rose bouquet. Made from 100% organic Damask rose, this rose water toner is super moisturizing and helps your skin absorb your skincare products better. So if your Valentine is seeking a refreshed, hydrated feel after cleansing, this Mamonde rose water toner will definitely help you get there.
---
No. 10
LANEIGE - Mini Lip Sleeping Mask Set
For More Smooches with Your Valentine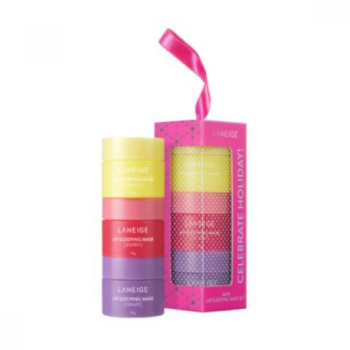 Courtesy of Korean Brand – LANEIGE
Best Sleeping Mask for Smoochable Lips
Every flavor for every mood — LANEIGE's Mini Lip Sleeping Mask Set comes with 3 different yummy flavors of the brand's bestselling lip sleeping masks which include lemon, berry, and grape. This LANEIGE lip sleeping mask set makes a lovely Valentine's Day gift, but its kissable results are where the romance really lies. With a rejuvenating formula to leave the lips smooth and supple, this overnight lip treatment will help you achieve the perfect, kissable lips in time for a romantic night-out on Valentine's Day!
---
Forget flowers and chocolates, your Valentine's Day celebration starts right here! Treat your bae to the best Beauty Gift Sets - don't miss out!