To some people, toner seems like a step that you can casually skip in your 10-step Korean skincare routine. But TBH, having a dew-delivering face toner in your skincare routine makes all the difference to bring you closer to your #SkinGoals. Back in the day, skin toners were often formulated with alcohol so that they can pose as an astringent that gives a "skin-tightening" illusion — until some innovative Korean toners came into the beauty scene and, quite frankly, saved the world. So whether you're new to the toner game or a seasoned K-Beauty junkie looking for a new toner to switch up your routine, here are some of the best face toners you should try out to achieve a healthier, brighter complexion.
---
No. 1
Isntree - Green Tea Fresh Toner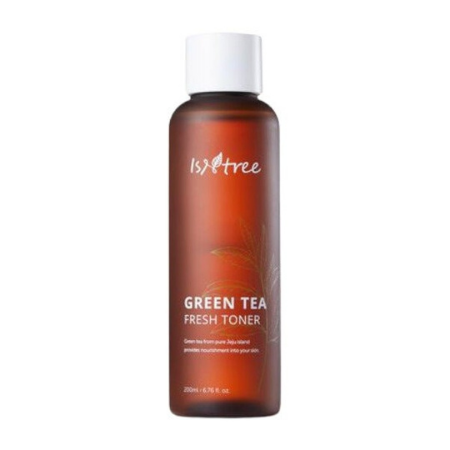 Courtesy of Korean Skincare Brand - Isntree
Stylevana K-Beauty Review: Even if you have clear skin before, you may find yourself having breakouts here and there, especially during your monthly hormonal cycle. There are many face toners that you can find at STYLEVANA but the best-in-class favorite for treating acne-prone, oily skin has to be the Isntree Green Tea Fresh Toner. Free from alcohol, fragrance, essential oil, this Korean toner features a blend of EWG green grade ingredients, including 80% green tea extract from Jeju Island and other plant extracts, to soothe, control excess sebum and brighten your complexion. The hydrolyzed hyaluronic acid and centella asiatica are also especially good for dry skin.
---
No. 2
ACWELL - No5.5 Licorice pH Balancing Toner pH5.5
Courtesy of Korean Skincare Brand - ACWELL
Stylevana K-Beauty Review: Those with perpetual dull, lackluster complexion but are too scared to try any face toner on their sensitive skin will want to pay special attention to the ACWELL Balancing Toner. This do-it-all Korean toner features green tea extract which, on one hand, works great to calm sensitive skin while addressing hyperpigmentation skin conditions on the other, including post-inflammatory acne scars, dark spots or sun spots. On top of being a potent antioxidant and anti-bacterial solution, this gentle skin-balancing toner has a pH5.5 and is infused with licorice water to nourish, hydrate, and brighten your skin.
---
No. 3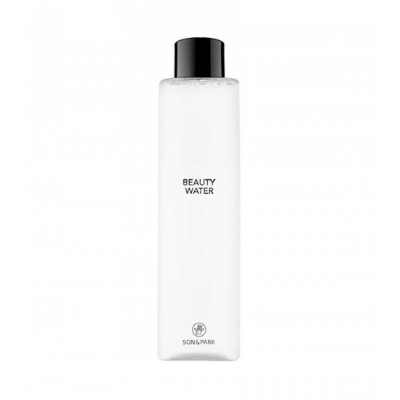 Courtesy of Korean Skincare Brand - SON & PARK
Stylevana K-Beauty Review: Don't believe a toner can be moisturizing? Let the SON & PARK Beauty Water be the first skin toner to tell you otherwise. Created by celebrity makeup artists Son & Park, this Korean toner is a 3-in-1 multi-tasker as it cleanses, exfoliates and tones your skin with papaya extract and witch hazel water to reveal a brighter skin tone and smoother texture. Thanks to a rich blend of lavender water, rose water, and orange fruit extract, this toner is an amazing midday refresher that helps boost the hydration for your skin, particularly dry skin.
---
No. 4
BONAJOUR - Propolis Energy Toner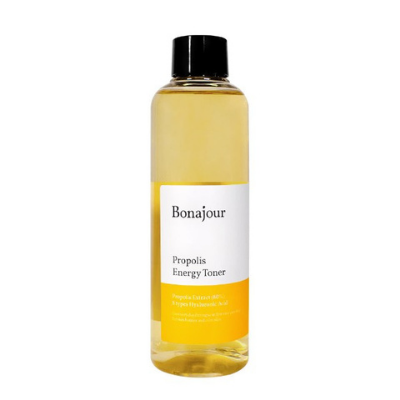 Courtesy of Korean Skincare Brand - BONAJOUR
Stylevana K-Beauty Review: The BONAJOUR Propolis Energy Toner features a whopping 80% propolis extract to help treat acne-prone skin while strengthening your skin barrier to retain moisture. With a high concentration of propolis extract + 8 layers of hyaluronic acid, this acne-busting toner helps restore a healthier, brighter glow so you can go blemish-free for the days to come!
---
No. 5
COSRX - Refresh AHA BHA Vitamin C Daily Toner (ABC Daily Toner)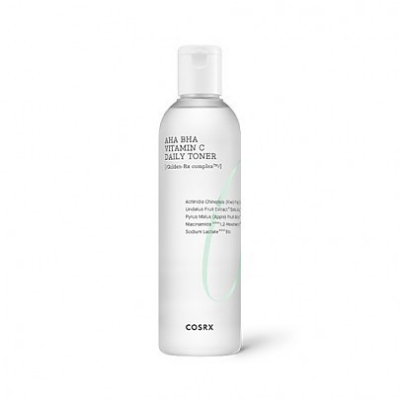 Courtesy of Korean Skincare Brand - COSRX
Stylevana K-Beauty Review: You may have heard of the ABC diet for detox and weight loss, but the only ABC diet your dull skin needs is this: the COSRX Refresh AHA BHA Vitamin C Daily Toner (ABC Daily Toner). Free from alcohol, fragrance and paraben, this glycolic acid toner is your fast track ticket to revitalizing and improving your skin texture, thanks to the brand's very own patented GOLDEN-RX COMPLEX™. This cult-favorite toner features a mighty trio of AHA, BHA and Vitamin C as the ultimate skin brightening heroes to help refine your skin tone and make your skin look radiant and renewed.
---
No. 6
beplain - Chamomile Ph-Balanced Toner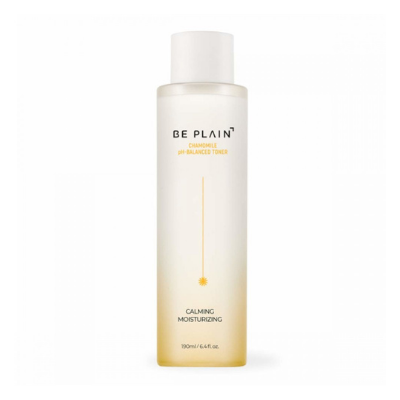 Courtesy of Korean Skincare Brand - beplain
Stylevana K-Beauty Review: We came for the beplain Chamomile Ph-Balanced Toner to save our dry, sensitive skin. Infused with 80.6% chamomile extract, this face toner is a gentle, pH-balancing solution that is perfect for folks who are struggling with breakouts (maskne, am I right?), irritations and inflammations. Just pour onto cotton pad and wipe across face and neck every morning and evening. Or soak the cotton pads and leave on your face for a quick masking session — and, obvs, don't forget to follow with a minimum SPF 30.
---
No. 7
FRUDIA - Avocado Relief Essence Toner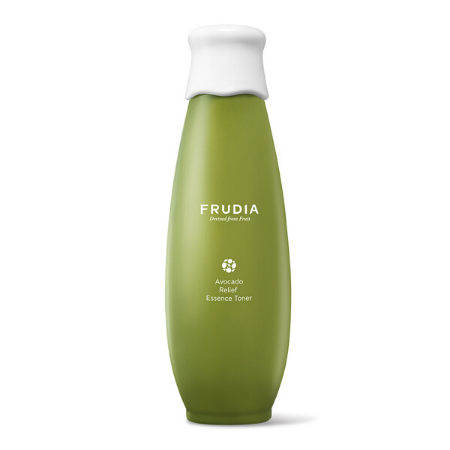 Courtesy of Korean Skincare Brand - FRUDIA
Stylevana K-Beauty Review: Made with hero ingredient avocado, this FRUDIA Avocado Relief Essence Toner has a rich source of amino acid that helps nourish your tender, stress-worn skin back to a brighter, radiant complexion. Not to mention its irritation-free formula makes it a skin-friendly face toner to use for sensitive skin. Plus, this FRUDIA skin toner has a sweet, refreshing fruity scent that makes it a joy to use.
---
No. 8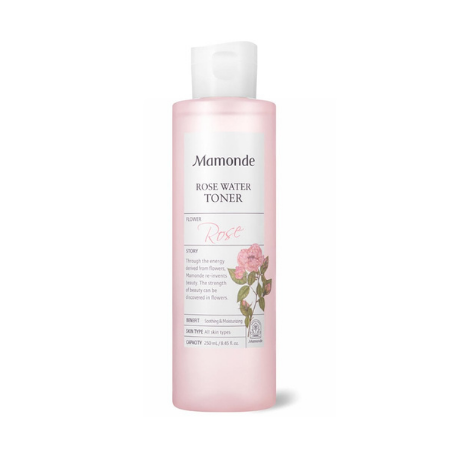 Courtesy of Korean Skincare Brand - Mamonde
Stylevana K-Beauty Review: The reason why Mamonde's Rose Water Toner is one of our love-at-first-try toners is because of the high concentration of real rose water - at a whopping 90.97%. It literally feels like a bottle filled with hand-picked roses that will get you hooked instantly. Made from 100% organic Damask rose, this rose water toner is super moisturizing and leaves your skin supple and bright. So if you're seeking a refreshed, hydrated feel after cleansing, this Mamonde rose water toner will definitely help you get there.
---
Find yourself the best Korean toner to refine your Korean beauty routine starting today! Follow us on Instagram and Facebook to get more instant product updates and skincare tips!