K-beauty skin brands are varied and all shine in their own way. While we love affordable brands and formulations as much as our Stylevana Family, luxury K-beauty brands are in a league of their own. We're bringing you 6 luxury brands you have to know about to attain flawless, radiant skin, and pamper yourself because you deserve it! From antioxidant protection to glow boosting, these products and brands deliver lush skincare experiences that you won't forget. Keep scrolling to explore our indulgent highlights!
---
No. 1
O HUI
Courtesy of Korean Skincare Brand - O HUI
If signs of aging are your primary skin concern, let O HUI and their products do all the work for you. The prestigious K-beauty brand's answer to premature aging lies in their Micro Aging Science that integrates advanced and innovative skincare technology with Hanbang ingredients. With O HUI, you're one step closer to accomplishing your dreams as your confident and beautiful self.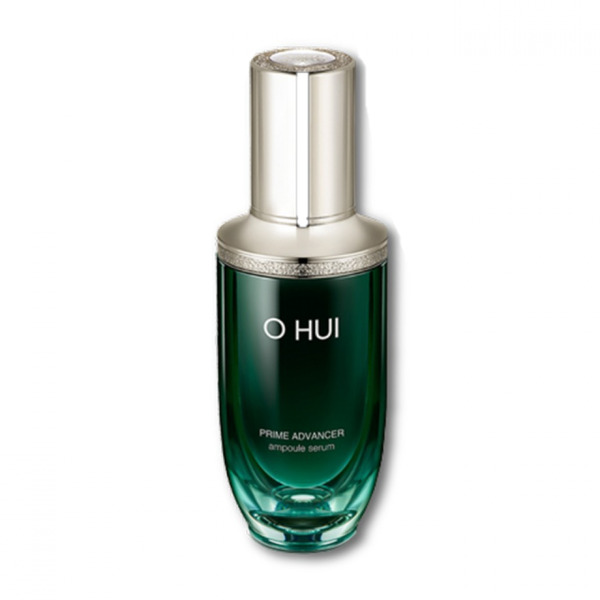 Courtesy of Korean Skincare Brand - O HUI
The Prime Advancer Ampoule Serum is a silky, hydrating potion delivered complete in an alluring and enigmatic bottle. Nicknamed the 'green ampoule serum' in Korea, it's a favorite amongst flight attendants that battle against dry cabin air and the weakened skin barrier that results from it. The minute its soft texture hits the skin, it fills the deep layers with a concentrated formula of Panthenol, Soybean extract and more to nourish and soothe the skin, plumping it up for a healthy appearance.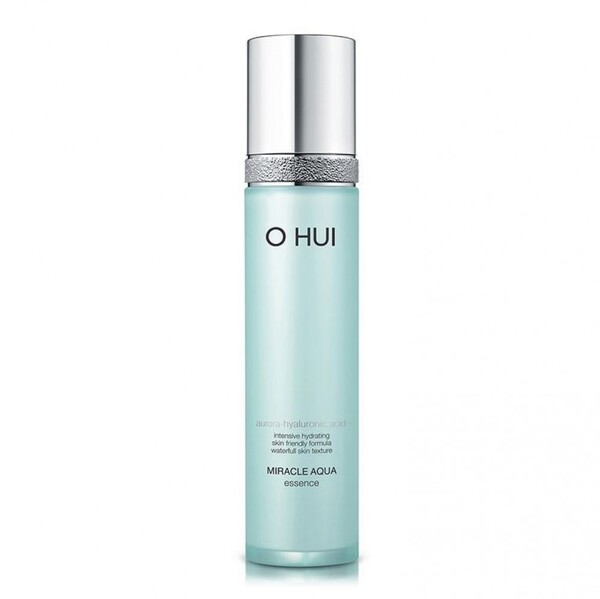 Courtesy of Korean Skincare Brand - O HUI
As its name suggests, the Miracle Aqua Essence is a moisturizing miracle. This water veil essence contains Aurora Hyaluronic Acid that emulates various sizes of HA that can be found in the skin. Integrate this watery booster into your routine during the colder season for an additional hydrating pick-me-up to keep dehydrated, dull skin at bay.
---
No. 2
KAHI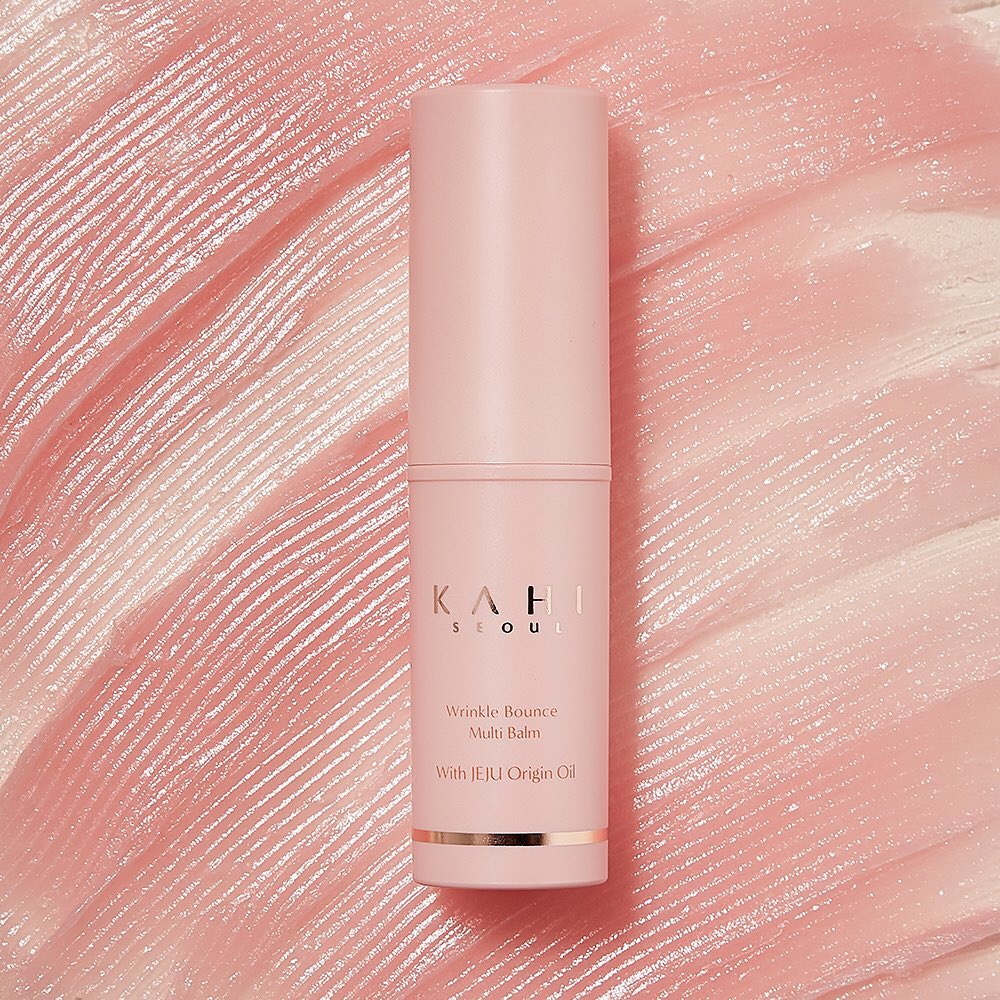 Courtesy of Korean Skincare Brand - KAHI
Bringing the lively, youthful energy to the Korean skincare scene is KAHI, a new brand introduced in 2020. Their products are made in small batches as the brand sources fresh ingredients from Jeju Island that are fermented for 744 hours before being formulated. Time is not an issue to KAHI; it is their motto "Anyone can easily be beautiful" that motivates their uncompromising perspective towards using high quality raw materials that genuinely make a difference.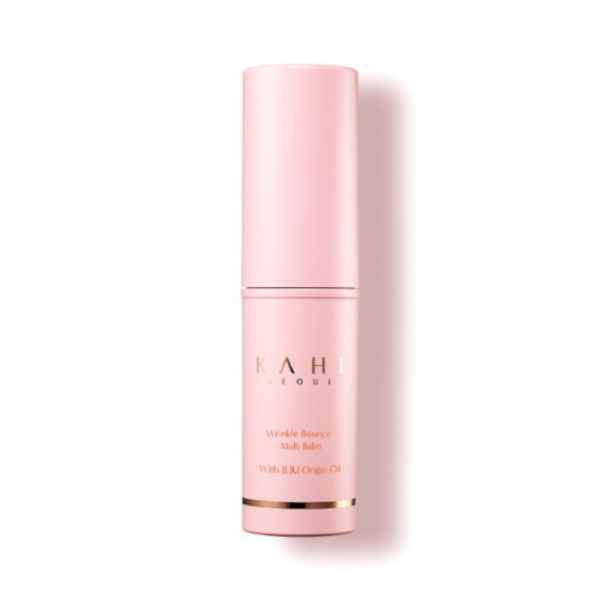 Courtesy of Korean Skincare Brand - KAHI
From Kim Go-eun to Charlie Puth, everybody is obsessing over the Wrinkle Bounce Multi Balm. This salmon Collagen-packed balm addresses fine lines, wrinkles and puffy eyes, nourishing the skin and improving elasticity over time. It's also formulated with Tumeric, Schisandra Berry, and more to instantly give the skin a glowy effect. It's a must-have for achieving the refined 'glass skin' look and feel.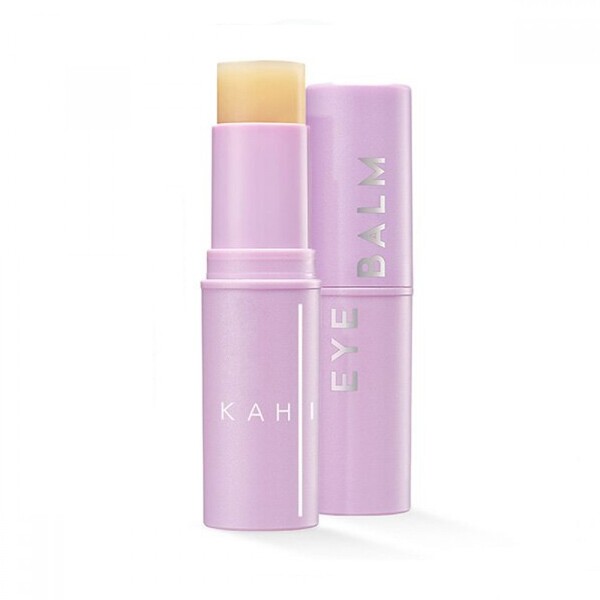 Courtesy of Korean Skincare Brand - KAHI
Ever feel like you're wasting eye cream when you apply it with your fingers? The Eye Balm comes in a stick form so you're getting the full benefits without wasting a drop. The brand's signature Salmon Complex is combined with Adenosine to specifically target the eye area, improving skin brightness, dark circles, and sagging skin.
---
No. 3
Sulwhasoo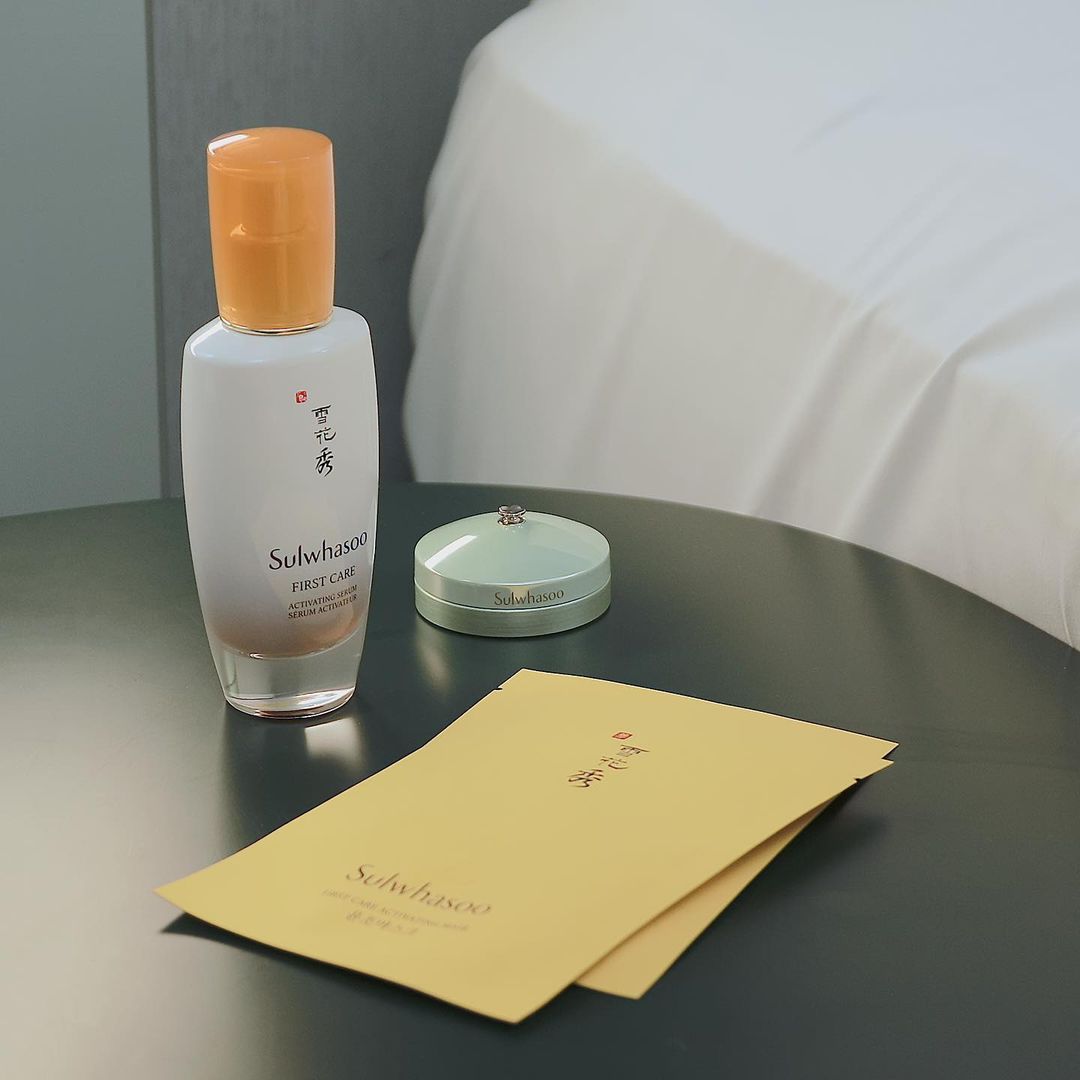 Courtesy of Korean Skincare Brand - Sulwhasoo
Ask anyone what they think when the term 'luxury K-beauty' is mentioned, and you can be sure they'll say Sulwhasoo. Established in 1966, Sulwhasoo's founder was determined to develop skincare products with Ginseng, a traditional Korean medicine herb that has stood the test of time in treating bodily and skin ailments. Harnessing the power of traditional ingredients and innovation, the brand seeks harmony and balance to their holistic beauty experience.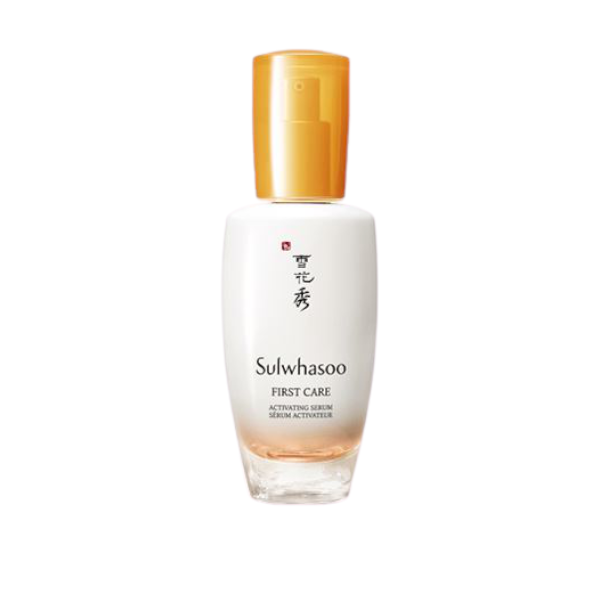 Courtesy of Korean Skincare Brand - Sulwhasoo
The brand's most famous item, the First Care Activating Serum is the secret to revitalized, healthy skin. It wields the power of the brand's JUAM Activator, which boosts radiance, fights against signs of aging, and quenches thirsty skin. Fast absorbing and instantly rejuvenating, apply it as the first step after cleansing to prime the complexion for the rest of your routine. This serum is one of many highlights in our Black Friday Sale that's happening now, so don't miss out on snagging it in your haul!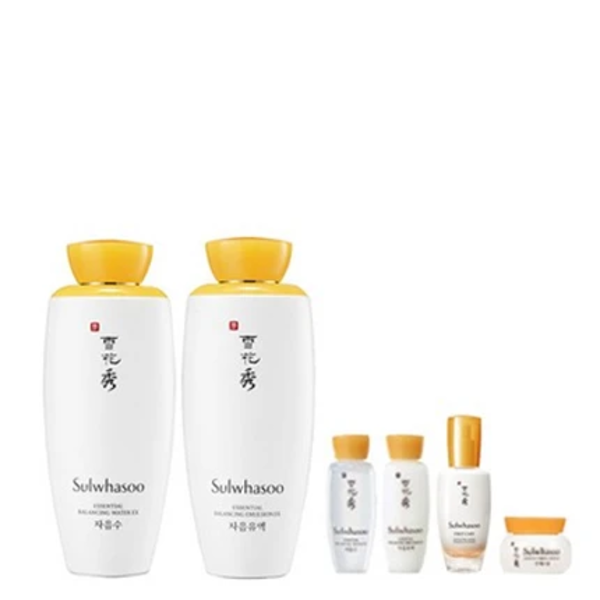 Courtesy of Korean Skincare Brand - Sulwhasoo
Get the most out of Sulwhasoo's JUAM Activator and Ginseng benefits with the Essential Balancing Daily Routine Set. This 6-piece set contains a full-size Essential Balancing Water EX and Essential Balancing Emulsion EX, with a deluxe water, emulsion, serum and cream to complete the routine. Perfect for gifting or pampering yourself, this set keeps the skin moisturized, supple, and effortlessly luminous.
---
No. 4
IOPE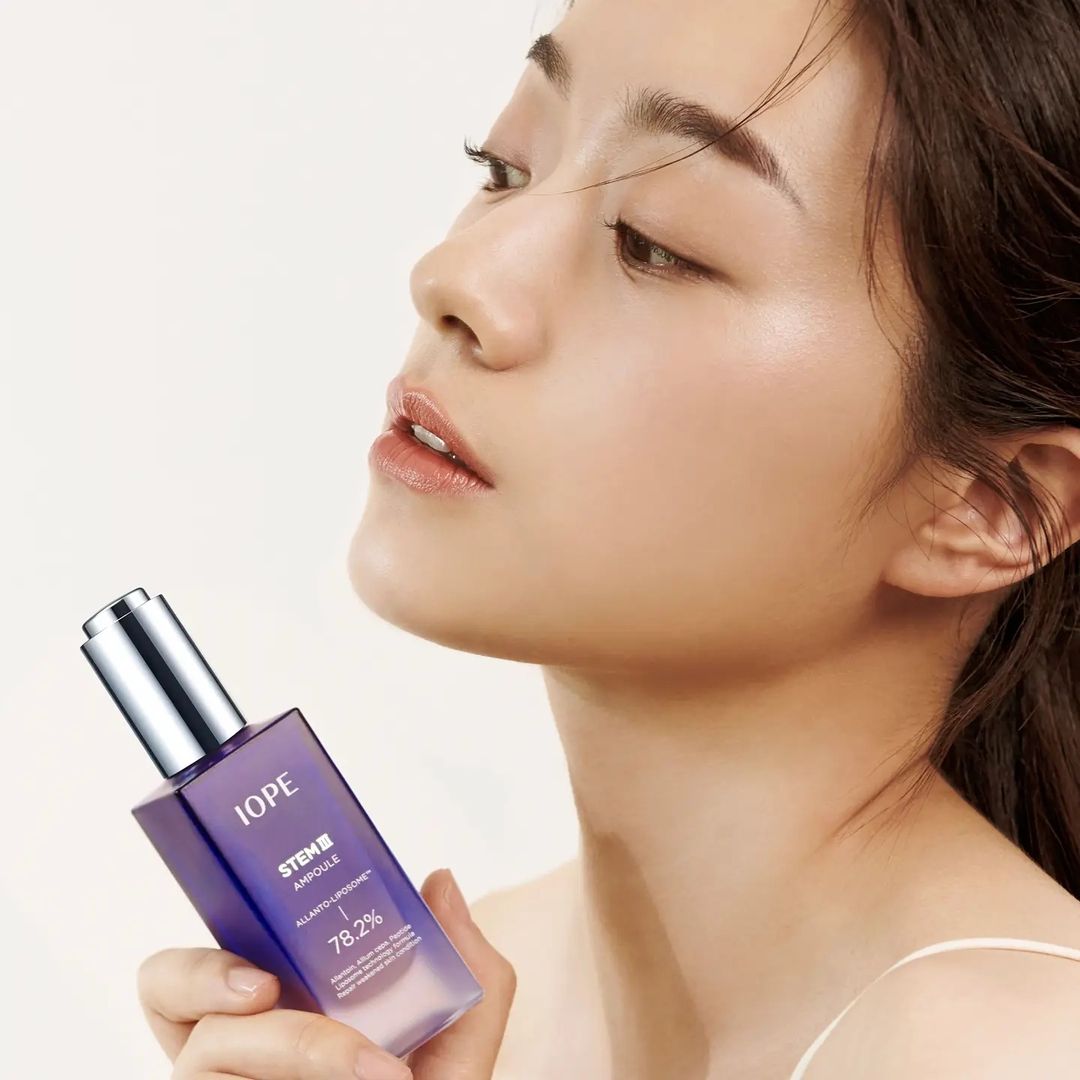 Courtesy of Korean Skincare Brand - IOPE
If there was one word to describe IOPE as a brand, it would be 'research'. The upscale Korean skincare brand places emphasis on the importance of addressing skin concerns with the right ingredients and technologies. They perform in-depth skin diagnoses and invest in advanced biotechnologies to produce innovative solutions, dubbing themselves a 'lab-based functional skincare brand'.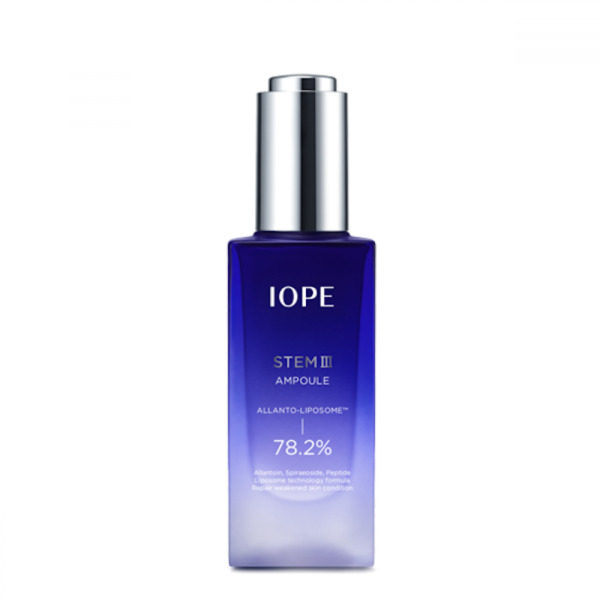 Courtesy of Korean Skincare Brand - IOPE
Let the Allanto Complex of the Stem III Ampoule recharge tired and dull skin. This intense ampoule that fights against signs of aging adds 3 hours of sleep to your skin, repairing firmness and strengthening the moisture barrier with Allantoin and Peptides. Users gave this booster 100% when it came to their skin condition during and post-use, deeming it a miracle worker for their routines.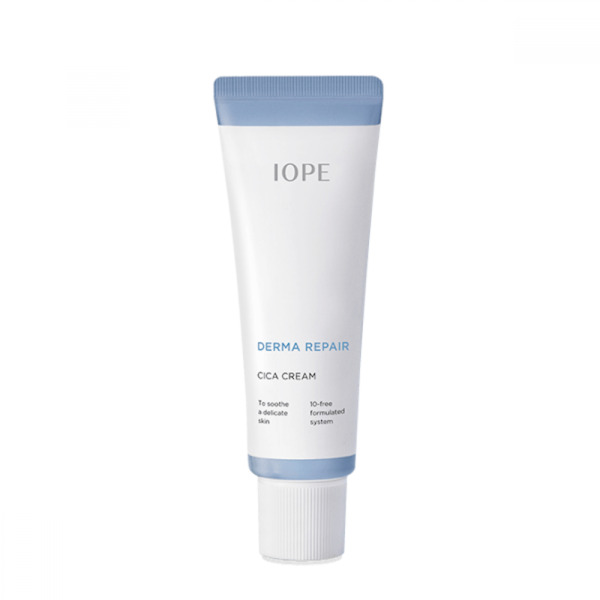 Courtesy of Korean Skincare Brand - IOPE
Soothe sensitive skin with the Derma Repair Cica Cream, a bestselling moisturizer abundant with calming ingredients like Madecassoside, Panthenol, and Cypress Tree. It quells irritation flare-ups and revives the complexion from damage caused by dryness, all in all fortifying the skin barrier. A 10-free formula, it's the perfect winter moisturizer to combat dryness and irritation.
---
No. 5
HERA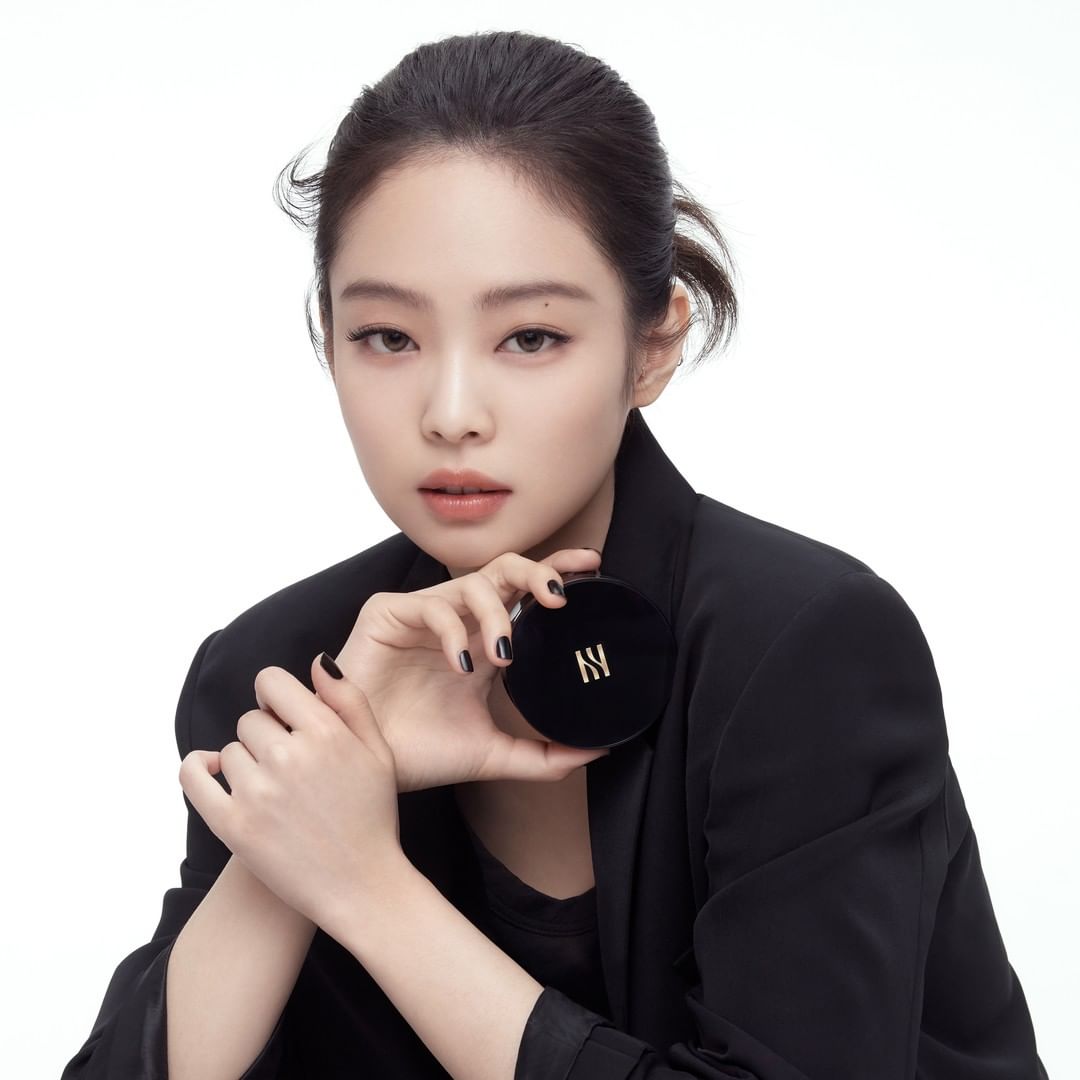 Courtesy of Korean Makeup Brand - HERA
HERA embodies Seoul beauty, which in their eyes stands for one's natural beauty originating from individual confidence. The Seoulista is unafraid to be their true self, radiating a beauty that starts from the deepest part of the skin and extends to their outward colors. Tapping BLACKPINK's Jennie as their brand ambassador, HERA has made its mark over the world for its outstanding product performance, contemporary trends, and luxurious beauty concepts.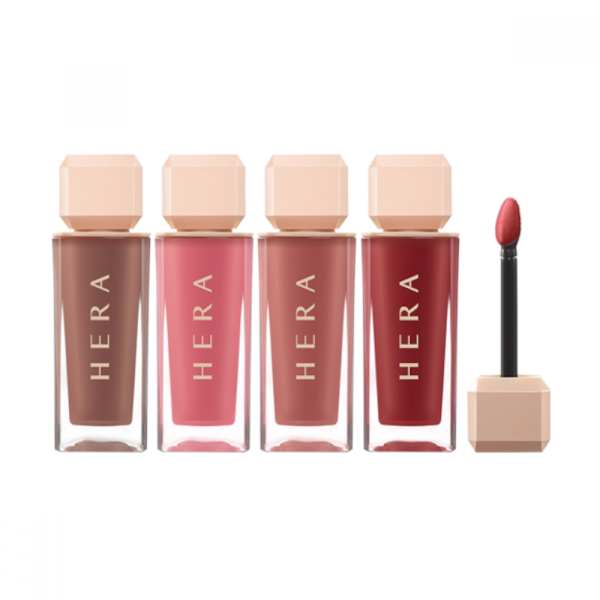 Courtesy of Korean Makeup Brand - HERA
Inspired by the stylish and sensual colors of spices, the Sensual Spicy Nude Gloss touts Pigment Milling Technology to give the lips a pure, clear and bold effect. The glossy finish glides on creamily and volumizes the lips without stickiness. Think MLBB lips, but with a spirited twist.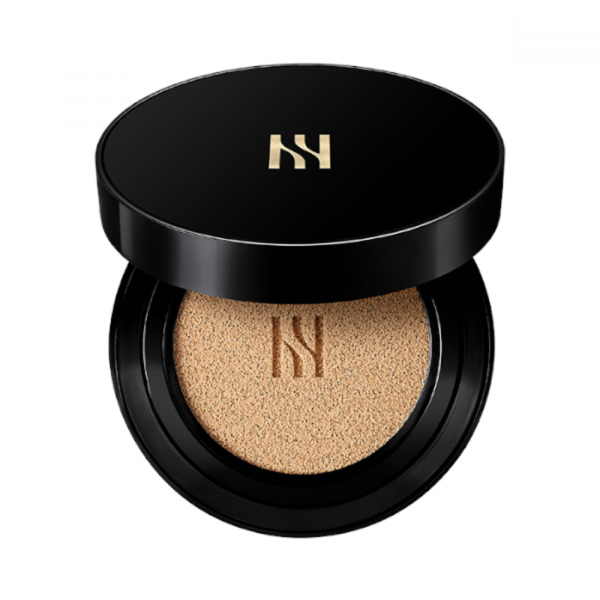 Courtesy of Korean Makeup Brand - HERA
The Black Cushion SPF34 PA++ is *the* skin perfecting base to get your hands on. This super-blendable formula provides full coverage in thin layers, setting into a non-cakey matte finish that is undetectable on the skin. It boasts a 24-hour weartime that doesn't crease or settle into fine lines, nor does it smudge underneath a mask.
---
No. 6
The History of Whoo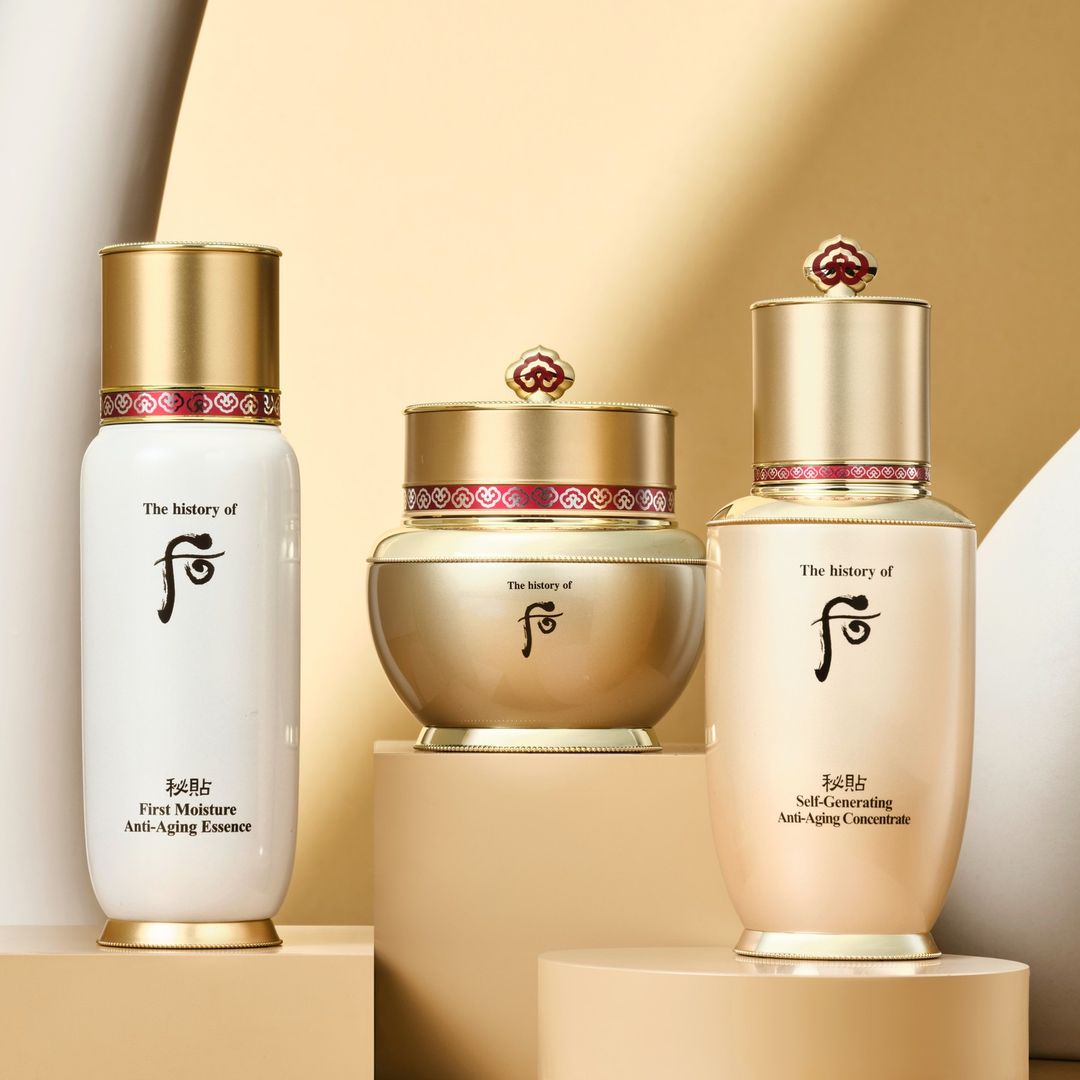 Courtesy of Korean Skincare Brand - The History of Whoo
Unlock the beauty secrets and royal heritage of traditional Empresses with The History of Whoo. The brand takes formulations passed down through generations and takes them a step forward with modern-day technology. From their logo and packaging, to products inspired by medicinal remedies, all aspects are carefully chosen to reflect the luxuriousness and gracefulness of the royal court.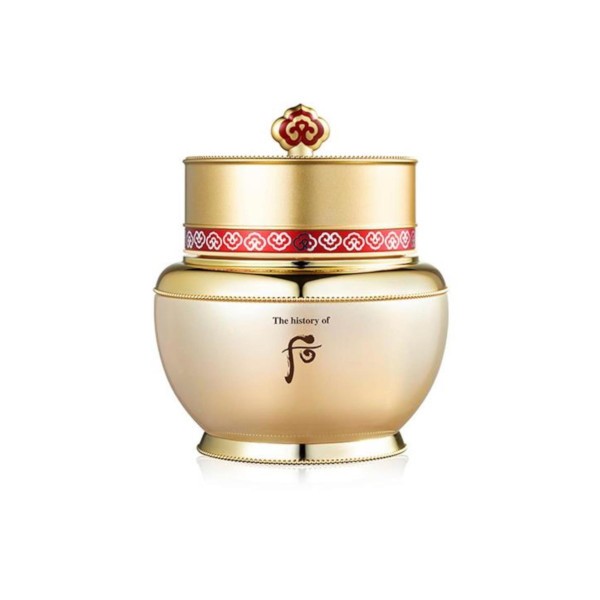 Courtesy of Korean Skincare Brand - The History of Whoo
After a glow bursting with vitality and exuberance? The Bichup Ja Yoon Cream is enriched with 3 royal complexes, GongJinBiDan, GyeongOkBiDan and ChungSimBiDan, that target skin concerns related to aging. This luscious formula increases the skin's resistance towards external irritants and provides ample moisture for an overall youthful complexion.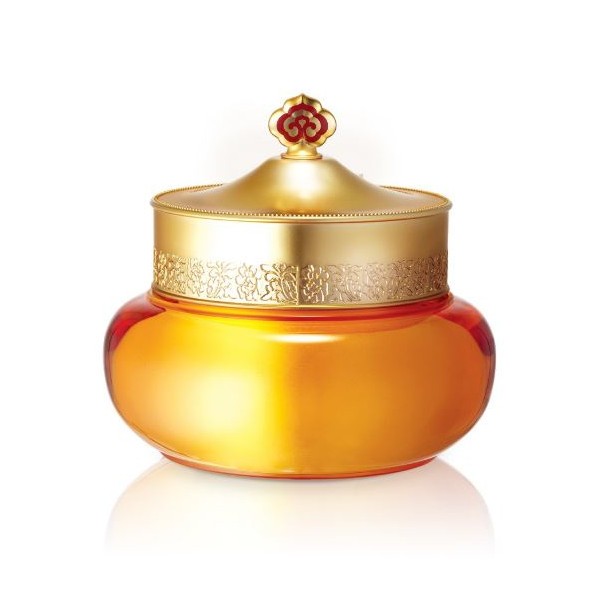 Courtesy of Korean Skincare Brand - The History of Whoo
Elevating the skin's elasticity and firmness is the Gongjinhyang In Yang Neck & Face Sleeping Repair Mask. This nutrient-rich sleep treatment is filled with GongJinBiDan and Ginseng to form a hydration barrier overnight, preventing moisture loss as you get your beauty rest. Its potent ingredients allow you to wake up with smooth, plumped skin and a naturally defined contour.
---
Whether you're treating yourself or seeking the perfect gift for a loved one, our collection of luxury skincare brands exceed the benchmark. Our Stylevana Black Friday Sale is happening RIGHT NOW and leading up to Cyber Week we have plenty of special offers and deals going on. Make sure you're following us on Instagram and Facebook, as well as keeping an eye on the VANA Blog, to make sure you receive all the latest news, promos and information!