Why are my hands so dry? How should I care for my dry cracked hands in winter?... If you're facing similar questions with your rescue-needed dry hands, you've come to the right place. Winter time means it's officially time to let our trusty hands feel nourished, appreciated, and cared for, and what better way to do that than with a moisturizing hand cream or hand mask to fix the dry-skin blue? From scented hand creams, anti-aging treatment, to hand mask, and dry hand lotion, we're rounding up some of our team's most-favorite hand creams and hand masks to keep your dry cracked hands happily moisturized throughout winter!
---
No. 1
Pyunkang Yul - Skin Barrier Professional Hand Lotion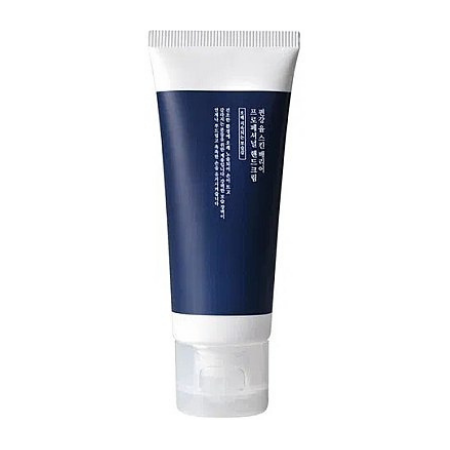 Courtesy of Korean Brand - Pyunkang Yul
Pyunkang Yul's Skin Barrier Professional Hand Lotion is a highly sought-after hand cream packed with almonds, avocado oil and shea butter, which are some of the best ingredients for a hand cream. This Pyunkang Yul hand cream is a trusty option to moisturize extremely dry skin on hand and softens cuticles, thanks to the ultra-nourishing lotion texture. It also features allantoin and Vitamin B5 to leave your dry cracked hands with a smooth, radiant appearance.
---
No. 2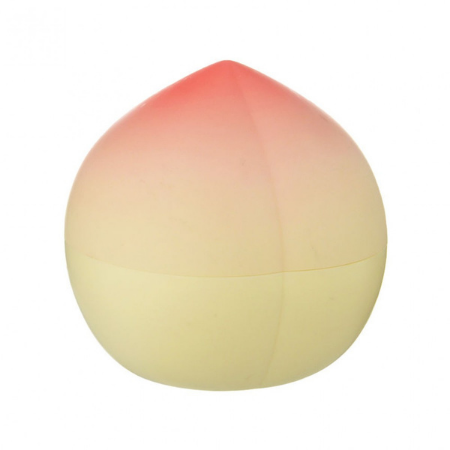 Courtesy of Korean Brand - TONYMOLY
In the mood for some peachy vibes? The cute, eye-catching peach-like packaging of Peach Hand Cream from TONYMOLY will definitely win you over. True to its appearance, this scented hand cream has a super peachy smell that will make you want to keep reapplying just for the sweet, uplifting scent. Not to mention the soothing and comfy cream texture which will fully wrap your dry hands in much-needed hydration. Looking to explore more scents in the coming holiday season? Check out TONYMOLY's 2020 5-Piece Xmas Scent of The Day Hand Cream Set to indulge in your holiday craving!
---
No. 3
Dr. Jart+ - Ceramidin Hand Cream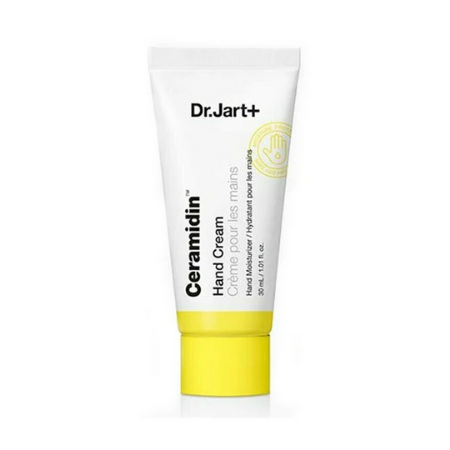 Courtesy of Korean Brand - Dr. Jart+
Dr. Jart+'s Ceramidin Hand Cream is the perfect antidote for dry cracked hands, thanks to the hypoallergenic, moisturizing ingredients. Packed with 5 types of hyaluronic acid + 5 highly moisturizing layers of ceramides, this Dr. Jart+ hand cream provides long-lasting moisturizing hand care to keep your rough skin at bay throughout the winter season.
---
No. 4
Benton - Shea Butter & Olive Hand Cream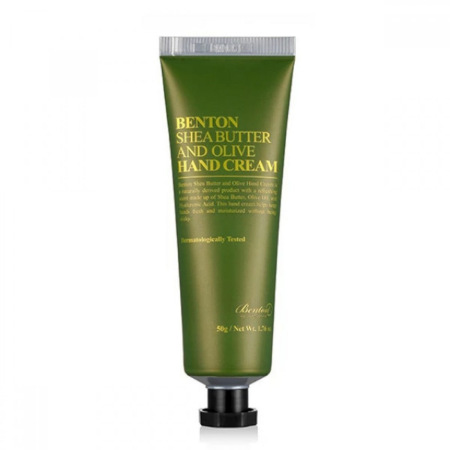 Courtesy of Korean Brand - Benton
Benton's Shea Butter & Olive Hand Cream features an ultra-rich formula chock full of naturally derived Shea Butter, Olive Oil and Hyaluronic Acid. All these ingredients work overtime to treat your stressed, super-dry skin caused by eczema. The fresh and delicate scent will make you fall in love with this lightweight hand cream even more.
---
No. 5
Logically, Skin - Liftderm Hand Cream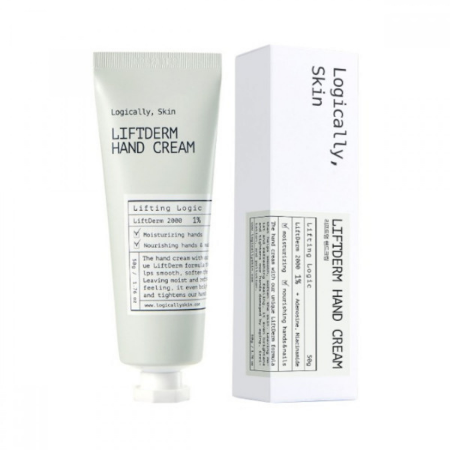 Courtesy of Korean Brand - Logically, Skin
Concentrated with LiftDerm Complex, the innovative Korean brand Logically, Skin designed the Liftderm Hand Cream as an anti-wrinkle, anti-aging treatment to give the mature skin on your hand a youthful lift. Formulated with glycerin, niacinamide and adenosin, this Logically, Skin hand cream adds an antioxidant boost for more supple and moisturized skin on your dry cracked hands.
---
No. 6
Huxley - Moroccan Gardener Hand Cream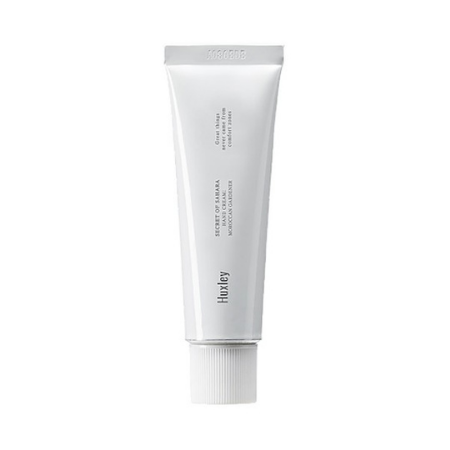 Courtesy of Korean Brand - Huxley
For the minimalist-minded luxury connoisseurs, Huxley's Moroccan Gardener Hand Cream is a hydrating blend of Huxley's staple ingredient, prickly pear seed oil, and plant-based butter, to delive rich moisture for your dry hands. Gentle enough for sensitive skin, this hand cream leaves a clean, supple, non-greasy finish to achieve a smooth complexion for any rough or uneven skin texture. This olive-derived hand cream formula comes with a devine scent inspired by the lush blooming gardens of Moroccan, which makes this hand cream more luxed up and alluring.
---
No. 7
FRUDIA - My Orchard Hand Cream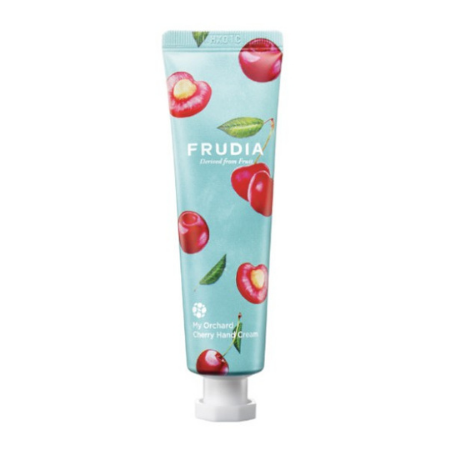 Courtesy of Korean Brand - FRUDIA
The K-Beauty brand that brought you the beloved Avocado Relief Essence Toner for summer is also set on owning your winter hand care routine. FRUDIA's My Orchard Hand Cream collection features 10 fruit-scented, high-nutrient hand creams with the brand's very own R Vita W™ technology, including mango, peach, cherry, acai berry, dragon fruit, citron, pineapple, grape fruit, passion fruit and coconut. For the holiday season, make sure to check out the FRUDIA My Orchard Hand Cream Gift Set (Analogue Seoul) for yourself and your loved ones!
---
No. 8
Shiseido - Medicated Hand Cream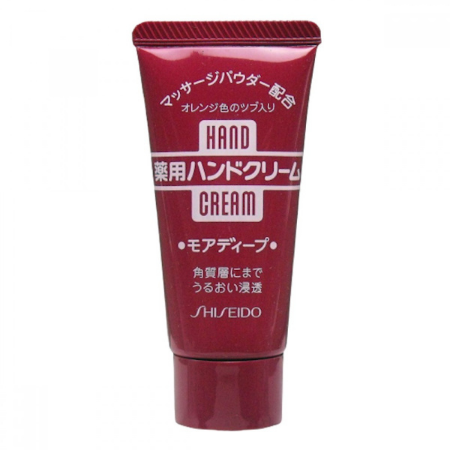 Courtesy of Japanese Brand - Shiseido
Known for its medicinal-based formula, Shiseido Medicated Hand Cream is credited as a high-potency hand moisturizer that can treat painful cracks caused by extreme dry hands. This Japanese hand relief treatment replenishes moisture with quick absorption, which works best with gentle massage to increase blood circulation. If you're looking for a targeted hand cream for dry hands, this Shiseido Hand Cream is the perfect pick for your winter routine.
---
No. 9
SKINFOOD - Shea Butter Perfumed Hand Cream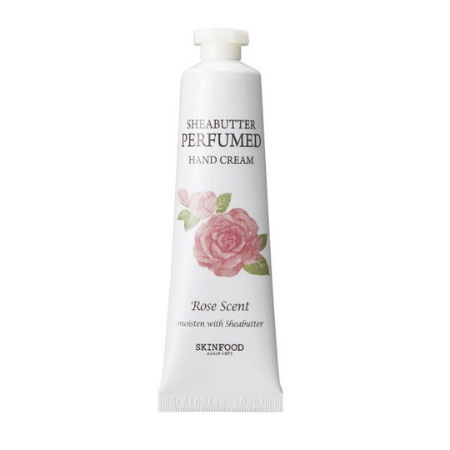 Courtesy of Korean Brand - SKINFOOD
Like the rest of SKINFOOD beauty collection, the SKINFOOD Shea Butter Perfumed Hand Cream lineup are as flavorful as can be, featuring fragranced scents like honey, vanilla, grape, jasmine, musk, mint, grapefruit, peach, rose, and pomegranate. With potent shea butter formulation, this SKINFOOD hand cream lineup help repair and restore damaged skin on dry cracked hands.
---
No. 10
innisfree - Orchid Hand Cream (SPF15 PA+)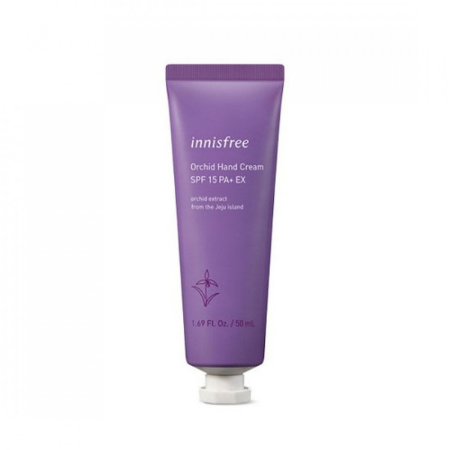 Courtesy of Korean Brand - innisfree
Harnessing the vitality of Jeju Orchid to blossom in winter, innisfree's Orchid Hand Cream is packed with the powerful antioxidant Orchidelixir™ extracted from Jeju Orchid to strengthen the skin barrier for smoother and softer hands in winter. This anti-aging hand cream also provides itense nourishment to firm up your skin for a wrinkle-free, brightened complexion. Not to mention the SPF formula to protect your hands from UV rays to prevent sun spots.
---
No. 11
VT Cosmetics - BTS L'Atelier des Subtils Signature Hand Cream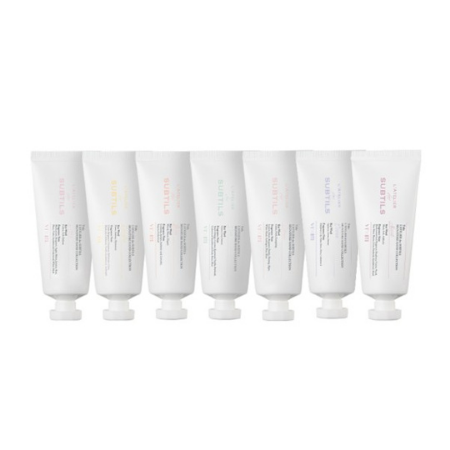 Courtesy of Korean Brand - VT Cosmetics
If you happen to be a BTS Army (or know someone who is), this 7-piece BTS L'Atelier des Subtils Signature Hand Cream set from VT Cosmetics is definitely a gift that keeps on giving. Skillfully blended with L'Atelier des Subtils Signature perfume including Ocean, Cotton, Citrus, Musk and more, this set of hand creams comes with 7 scents - each scent represents one BTS member - that with gently and softly wrap your dry hands with abundance of hydration, thanks to nourishing ingredients like shea butter, cocoa seed butter and jojoba seed oil.
---
No. 12
Holika Holika - Peko Hand Cream (Sweet Peko Limited Edition)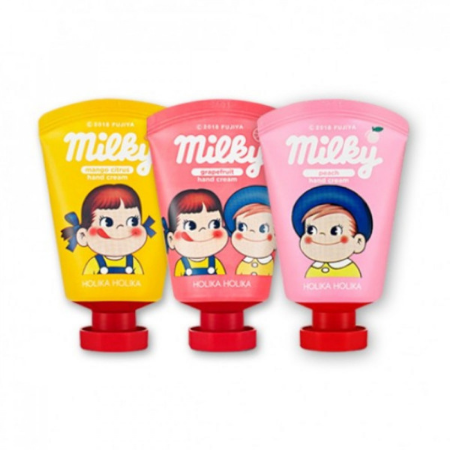 Courtesy of Korean Brand - Holika Holika
The poster girl of the Japanese chocolate brand Milky now gives your favorite Holika Holika products extra sweetness with the limited edition Peki Hand Cream. This collection of hand creams is enriched with Shea Butter, combined with unique fruity scents like mango citrus, peach and grapefruit, for extra T.L.C. to keep your dry hands happy.
---
No. 13
THE FACE SHOP - Daily Perfumed Hand Cream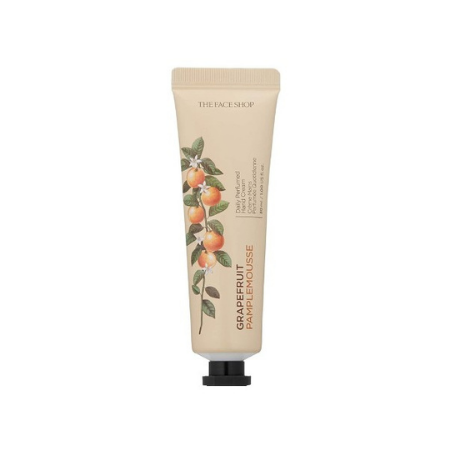 Courtesy of Korean Brand - The Face Shop
Flaunting a natural orchid musk scent, the Daily Perfumed Hand Cream from THE FACE SHOP is an easy crowd-pleaser. Enriched with highly moisturising and brightening ingredients, this hand cream features nutrient-rich formula that penetrates quickly to ease chapped and dry cracked hands without any greasiness.
---
No. 14
PUREDERM - Heating Moisture Hand Mask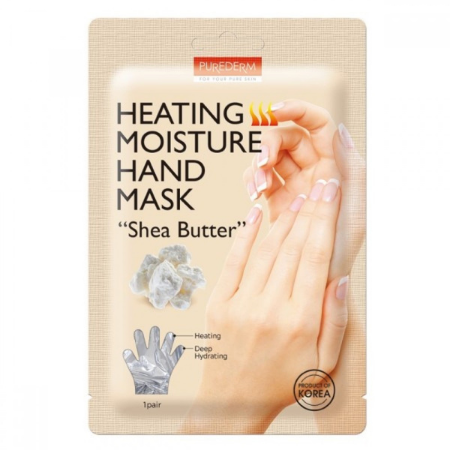 Courtesy of Korean Brand - PUREDERM
On the days when you feel like spoiling yourself with a spa treatment, this Heating Moisture Hand Mask from PUREDERM makes a perfect addition to your winter self-care recipe. This luxurious hand treatment features a two-layer fabric, powered by a special formula that combines deep hydrating effect with warming heat to let your dry hands soak in every ounce of skin-fitting moisture.
---
Winter season means it's time to make hand creams your daily essentials. So pick up your favorite hand care treatments from all the coveted Korean brands and Japanese brands to let your dry cracked hands be a thing of the past!