Summer is almost over and with it, summer vacation. The hourglass is running out on your available days to take a trip, but there's just too much to organize and not enough time. We at the Stylevana HQ see you, and we're not going to leave you hanging.
Fancy a vacation to Asia? Let us take you to South Korea with these 7 K-beauty products that will bring you the flavors, aesthetics, and energy of Seoul. These gems will take you on a thrilling journey that you won't forget… oh, and you'll be absolutely hooked on them. Read on to begin your trip!
---
No. 1
Learn about traditional Korean Hanbang ingredients
Beauty of Joseon takes inspiration from the skincare rituals performed during the Joseon Dynasty. Their product line revolves around traditional Hanbang, herbal medicine believed to treat illnesses and encourage healthy living. Take a look at their ingredients list and you'll find unfailing essentials for flawless skin, such as Ginseng, Snail Mucin and Green Plum. In creating synergies with modern skincare ingredients, the brand introduces a storyline of Korean culture and preserves skincare techniques of the past.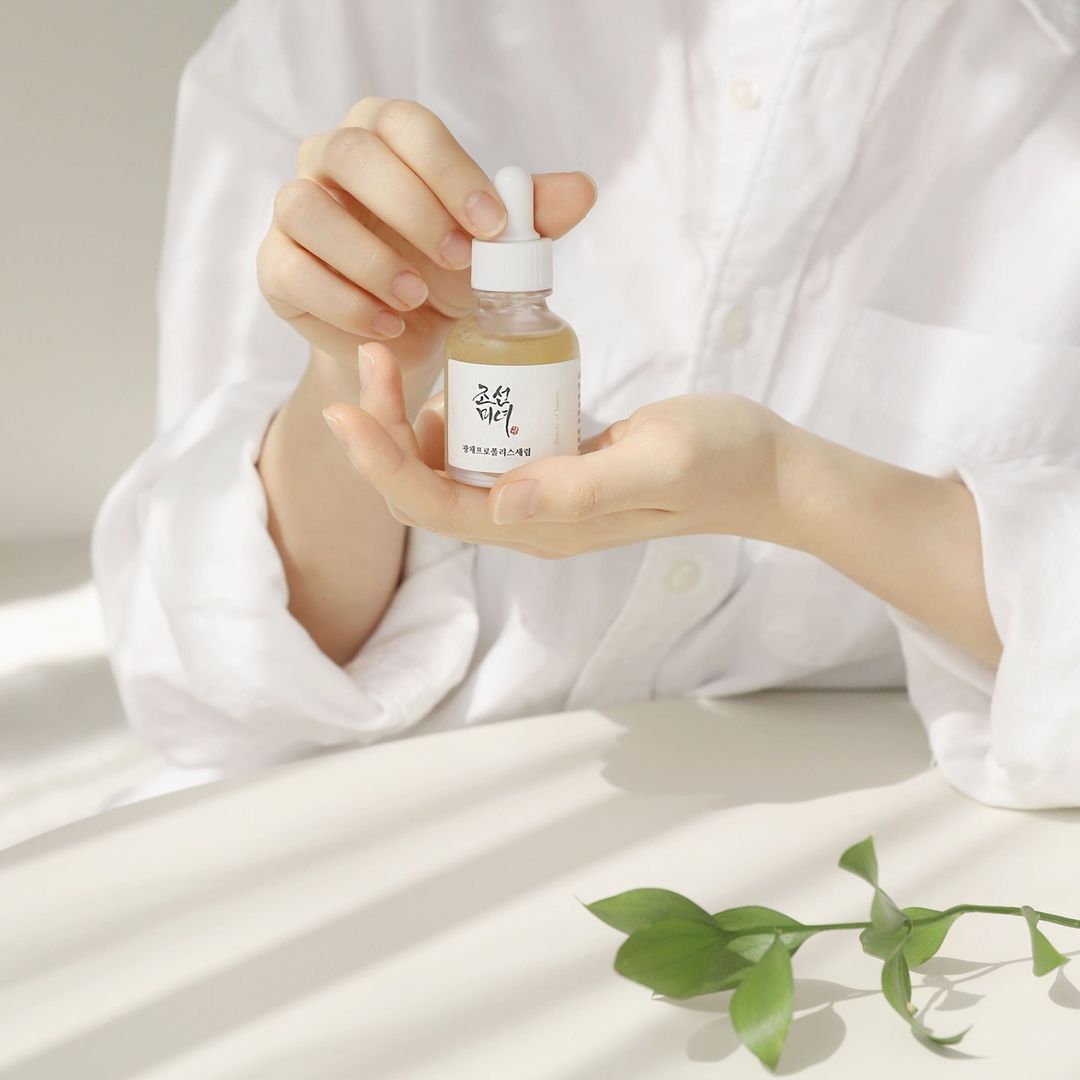 Courtesy of Korean Skincare Brand - Beauty of Joseon
The Glow Serum : Niacinamide + Propolis is your Hanbang solution to dull skin with a weakened barrier. Joseon women were recorded to have used honey to alleviate inflamed skin, and the Propolis in this serum does just that. Meanwhile, Niacinamide helps manage sebum secretion for balanced moisture levels. The Joseon Dynasty was known for emphasizing clear, healthy skin and there's no better way of achieving that with Beauty of Joseon's revival of time-honored methods.
---
No. 2
Live out your idol dreams with a pop of color
K-pop is a central part of modern Korean culture, not to mention a treasure chest of inspiration for fashion, hair and makeup trends. Whether it's an instantly iconic jacket featured in a comeback music video, a new hair color debuted on Vlive or a lip product sported by a celebrity off-duty, Korea can't get enough of its influence!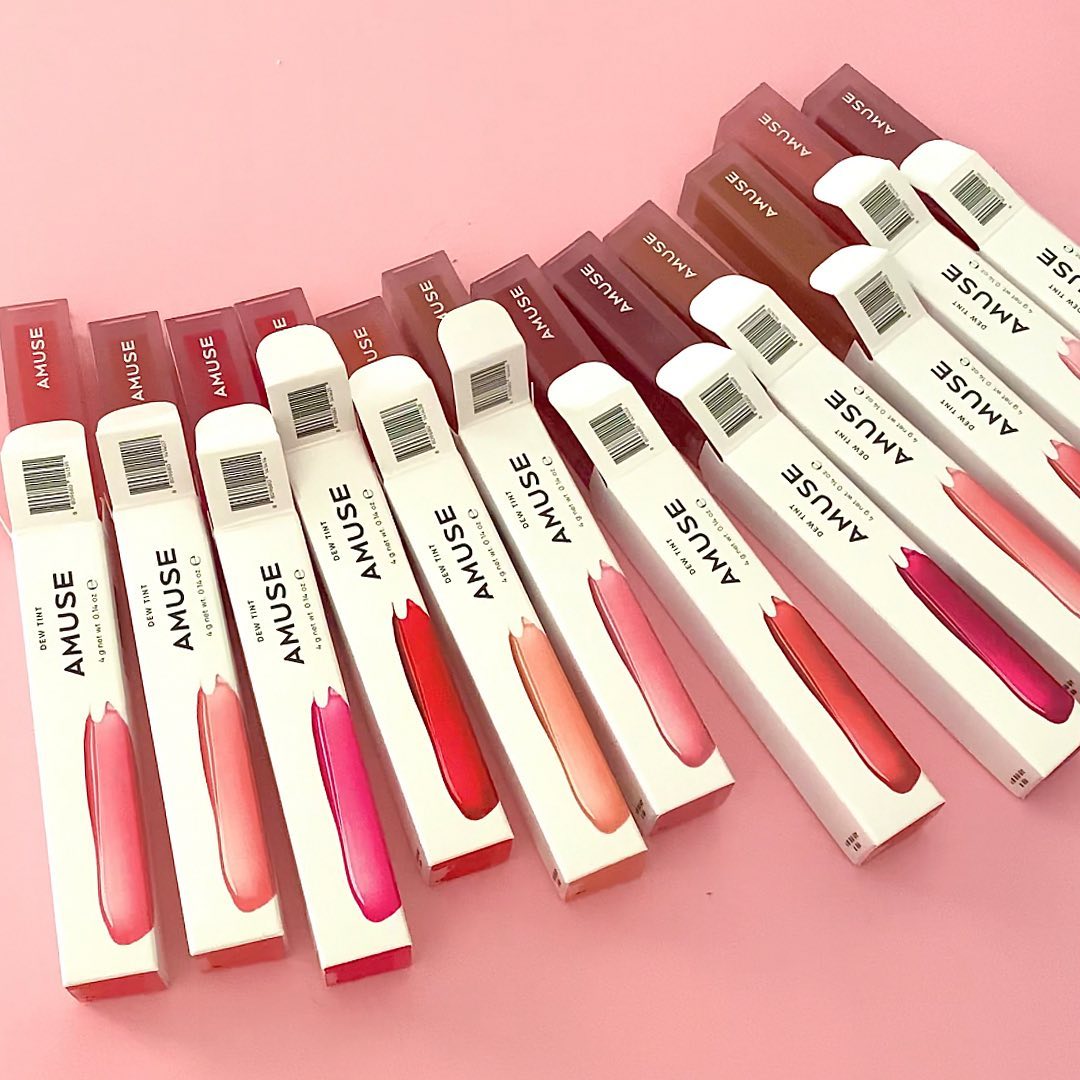 Courtesy of Korean Makeup Brand - Amuse
Speaking of lip products, we're sharing one that Seulgi herself uses and loves (yes, THAT Seulgi): the Amuse Dew Tint. Coming in an array of shades, the Dew Tint is a lightweight, non-sticky tint that gives the lips an eye-catching kiss of color. It's formulated with a unique water-oil-water structure to strengthen adherence, as well as Mango extract and Vitamin E to provide a healthy dose of hydration. The shade Sunday is among the Red Velvet member's top picks; it's a cool-toned mauve that flatters a wide range of skin tones.
---
No. 3
Dive into Korea's plant-based craze
The year of 2022 has been the year of plant-based milk for Korea. Be it the rise in health-conscious consumers or vegan brands taking the marketplace by storm, there's no shortage of cafes and restaurants boosting their oat, almond or soy alternatives. Even the skincare brands have gotten into the game.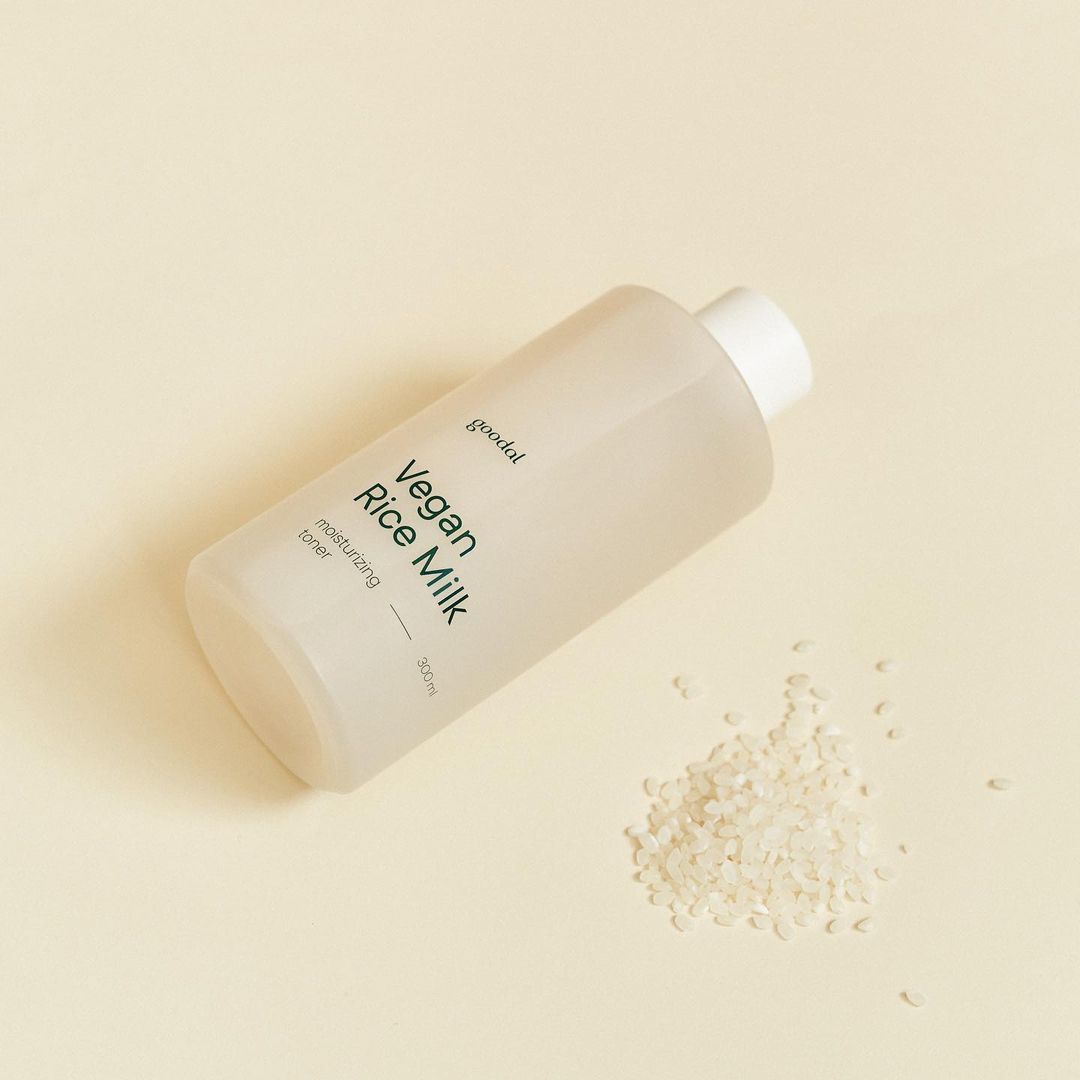 Courtesy of Korean Skincare Brand - Goodal
One product that has sent fans into a frenzy is the Goodal Vegan Rice Milk Moisturizing Toner. Not only is rice milk a delicious substitute for its dairy counterpart, but it also has excellent moisture retention abilities. Goodal uses Sandui rice from Jeju Island, freshly harvested to maintain the product's efficacy. When paired with Aqua Ceramide, you can expect bouncy and supple skin. The plant-based toner is of low pH, making it suitable for all skin types and especially for sensitive skins. Paired with its matching Moisturizing Cream, this duo will get you that gleaming tteok glow.
---
No. 4
Safeguard your Hangang hangout
When you're outdoors chowing down a bowl of takeaway tteokbokki or cycling at one of the twelve Hangang Parks (my favorite is Banpo!), sunscreen is of the utmost importance. A great opportunity to soak up the sun, it's also common to accidentally get a sunburn. Been there, done that, and let me tell you: it's not fun.
Courtesy of Korean Skincare Brand - Round Lab
Meet the Round Lab Birch Juice Moisturizing Sun Cream. This SPF is touted as a hydrating sun essence, meaning it will hydrate, soothe and protect from harmful UV rays. Part of the wider collection spotlighting Birch Sap, this ingredient purifies and hydrates the skin. Its silky texture makes it a pleasant experience to apply and reapply, convenient for your daytime outings.
---
No. 5
Capture the atmosphere of Seoul Forest with a whimsical makeup look
Located in Seongdong-gu, Seoul Forest is an amalgamation of Seoul's weather, seasons and nature. Weekend after weekend, you'll find people flocking there for picnics, bike rides, or to just simply appreciate what the park has to offer. No one can deny it's a picturesque location.
Courtesy of Korean Makeup Brand - CLIO
Clio's Pro Eye Palette in #12 Autumn Breeze in Seoul Forest is the perfect representation of Seoul Forest's natural beauty. The palette features woodsy, warm nude tones alongside gleaming shimmers that resemble the afternoon sun peeking through the park's flora and fauna. A neutral eyeshadow palette, it can take you from day to night, from picnic to evening stroll. The range of matte and shimmer shades make this a versatile way to infuse Seoul Forest's charms into your makeup looks.
---
No. 6
Achieve a sauna-inspired detox
Korea's jjimjilbangs, bathhouses offering hot tubs, saunas and massages, are a local staple. There you'll find different rituals and treatments related to beauty and wellness being performed. Women and men, old and young, visit to destress, refresh, or even just to hang out with their friends!
Courtesy of Korean Skincare Brand - Isntree
Pore cleansing is routine at the jjimjilbangs, and what better way to accomplish this than with a clay mask? The Isntree Real Mugwort Clay Mask is made with 6 different types of clay, including Kaolin and Bentonite, to suck away sebum and debris from the pores, alongside Mugwort Leaf powder to exfoliate dead skin cells. Furthermore Mugwort extract soothes inflamed skin, meaning anyone with irritated or sensitive skin can enjoy this mask. With clean pores and happy skin, you'll feel just as calm as if you'd just stepped out of a steam sesh at the jjimjilbang.
---
No. 7
Keep it cafe-chill
Cafes are major in Korea. Seoul's Yeonnam-dong is one of several neighborhoods known for its cafe scene, chock-full of tiny storefronts nestled into every corner. On a sweltering summer day, a caffeine-filled respite is exactly what's on the minds of everyone walking the streets.
Courtesy of Korean Skincare Brand - B_LAB
Enter any cafe of your choosing and you'll find your classic coffees and teas, but I for one can't resist a good Matcha Latte. Just as an iced Matcha Latte replenishes the soul, B_LAB's Matcha Hydrating Foam Cleanser replenishes the skin. Foam cleansers have come a long way from the days of being dry and stripping. This one in particular is enriched with Matcha extract and Hyaluronic Acid naturally derived from Barley and Lily. It mildly cleanses to remove dirt and impurities, but at the same time nourishes your skin. The Matcha and Green Tea incorporated into the formula evoke the feeling of a serene afternoon sipping tea and chatting with a friend at Yeonnam-dong.
---
These travel buddies inspired by the streets of Seoul are sure to satisfy your wanderlust, giving you an unforgettable K-beauty experience. Follow our Instagram and Facebook to receive instant product updates, and skincare and beauty tips!