Every year we write a list of things to accomplish to make the new year count. So how about adding "revamping your wardrobe" to your never-ending list this year? Every now and then, there are always new trends emerging or old trends making a comeback, which is hard to keep track of to be honest.
With so many trends to follow in the new decade, we have selected the best ones for you to take on in 2020 like a real fashionista. So, here we go, the trends that are here to stay and will make you the most stylish person in the room.
---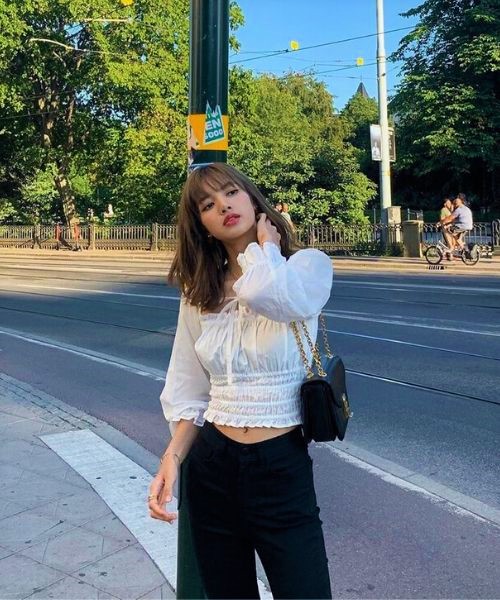 Lookbook Inspo
Lisa @ Blackpink
Lending a voluminous uplift to the whole princess-like silhouette, these retro-style sleeves are perfect to make your waist appear smaller.
Go for a dress or a blouse that is super girly and easy to match with other separates for that ultra-feminine appeal.
Or like Blackpink's Lisa, you can pair it with pants, boots or something more boyish for a gender-bending twist to balance the whole ensemble.
Update your closet with these beautiful puff-sleeve blouses:
---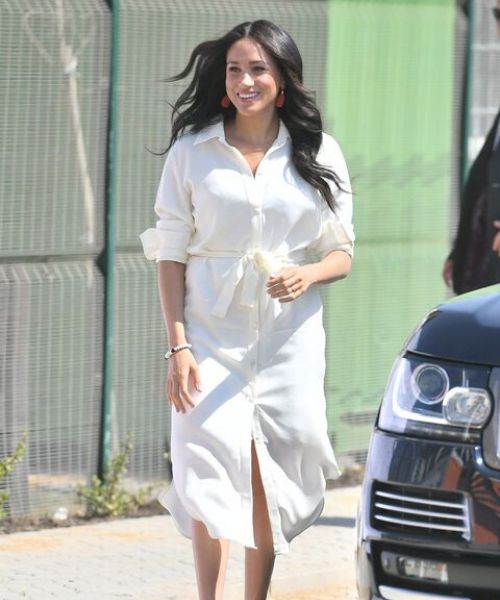 Lookbook Inspo
Meghan Markle
We've seen it on the red carpets and fashion runways. Even the Duchess Megan Markle adores this style.
This hybrid one-piece style combines the elegance of a dress with a hint of nonchalance that also lends a peculiar flair to your everyday look. If you style it right, this fashion trend can easily be your signature look for 2020 because it doesn't require much thought or effort.
Just pair it with sky-high stiletto heels to amp up the casual-chic profile, or a pair of chunky boots to play the rocker. Either way, you'll love it!
Have your own casual-chic moment with these elegant shirt dresses:
---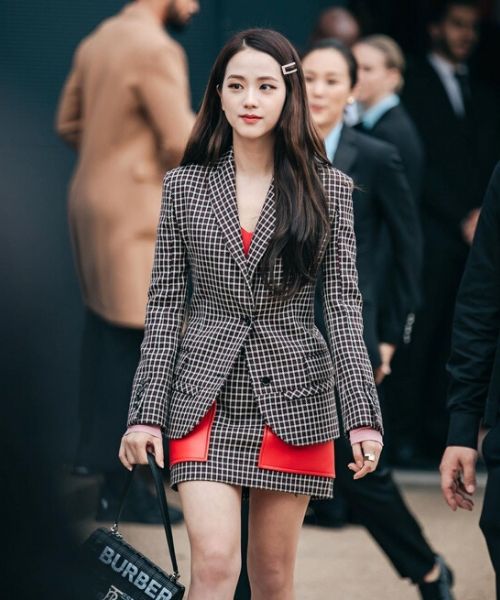 Lookbook Inspo
Jisoo @ Blackpink
Who says blazer is only for men? A lady can rock a plaid blazer just as well as a gentleman, just like Blackpink's Jisoo did when she was at the 2019 London Fashion Week.
Minimalistic yet classic, a plaid blazer is also known as the "boyfriend blazer". The timeless check-plaid aesthetic also adds a preppy tone to the overall polished yet ladylike appeal.
Wear this outer-piece with a matching plaid skirt for a complete smart-casual ensemble.
Shop our favorite plaid blazers:
---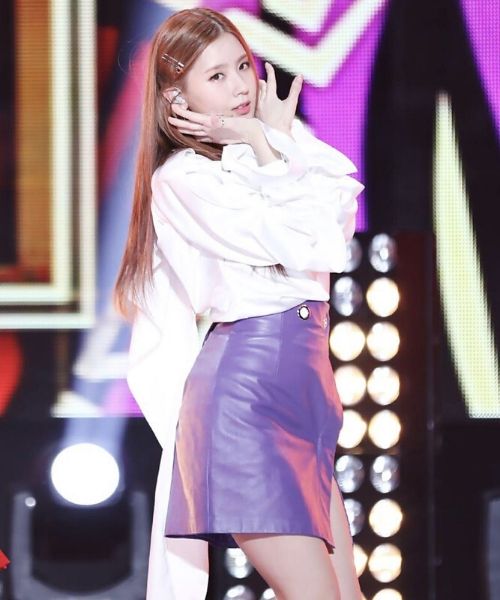 Lookbook Inspo
Mi-yeon @ (G)I-DLE
Leather has already made a comeback last year, but it seems like 2020 will bring a more colorful turn for the leather trend.
Look how (G)I-DLE's Mi-yeon rocked the purple leather skirt that totally amplified her stage presence during her Music Core's live performance. Try on a cream, khaki or red leather skirt every once in a while for a toned-down grungy look during fall and winter.
Whether it's a classic biker jacket or a great pair of pants, go for an all-leather look that will bring a pop of color to your urban-luxe style.
Revamp your urban-chic wardrobe with these colourful leather skirts:
---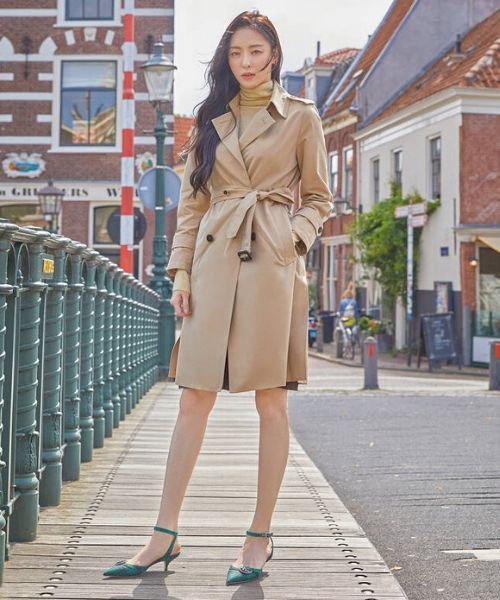 Lookbook Inspo
Lee Da-hee
One thing we like about belted coats is their ability to create an effortless, layered look without even trying, like Korean model Lee Da-hee on her cover for Grazia magazine.
For one, a tailored outerwear like trench coat will make you look sophisticated and put-together with its structured sartorial detail.
Not to mention the one-piece appeal that will work great if you're in a hurry and want to save yourself the hassle from putting on a full outfit underneath.
Experiment your look with these belted trench coats:
---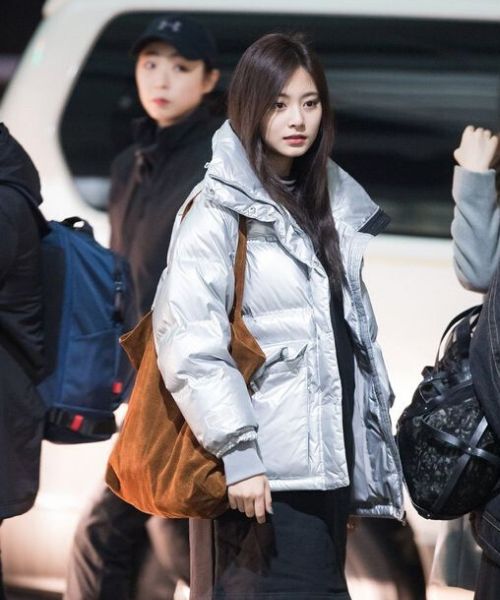 Lookbook Inspo
Tzuyu @ TWICE
Now, this is a trend we should all be excited about in 2020. We love a fashionable bag that doesn't steal the spotlight but also tells your character.
TWICE's Tzuyu is always known for her simplistic style with her minimalistic shoulder tote bag as one of her airport fashion staple.
Not only does a shoulder tote has both function and form, it also adds a subtle and casual uplift to your whole on-the-go look with its dainty appeal.
Add these to your shoulder tote bag collection:
---
And there we go, ready to revamp your wardrobe for the brand new year? Explore your signature style with our Fashion Mega Sale (it's ending tomorrow so you'd better hurry!) and enjoy HALF PRICE on selected MissLady items now! 2020 has never looked so good on you.