Christmas really is the most beautiful time of the year, isn't it? From gatherings with our BFFs and family next to the fire to the vibing, music-blasting festive parties, there are plenty of things to look forward to during this holiday season. Of course, with so many activities lining up on your schedule, picking out the perfect Christmas outfit can be stressful. You want to be festive but not too cliché, eye-catching but still appropriate. This year we scroll through some of our favorite Christmas classics and take notes from the most anticipated festive movie this year for some Christmas party outfit ideas.
Love Actually (2003) - Martine McCutcheon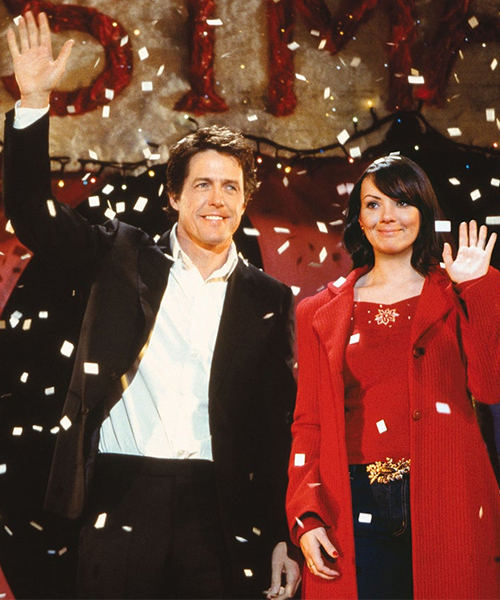 There's no shame in admitting we have Love Actually in our Netflix Christmas to-watch queue. This movie is definitely one of the Brit romcoms we will watch multiple times before Christmas, imagining celebrating the holiday with our loved ones in amazing outfits. Apart from the iconic scenes and dialogues, Love Actually is remembered for some of its amazing outfits till today. In the movie, there is a scene where Martine McCutcheon (Natalie) and Hugh Grant (David the Prime Minister) is waving at the crowd in paper flakes. Despite the fact that the PANTONE Color of the Year 2020 is Classic Blue, a Christmas-red knit top, sprinkled with metallic details and layered with a matching, cozy long coat feels like the right and perfect outfit for the holiday celebration.
Style takeaways: Christmas red, knitwear and metallic details
---
The Holiday (2006) - Cameron Diaz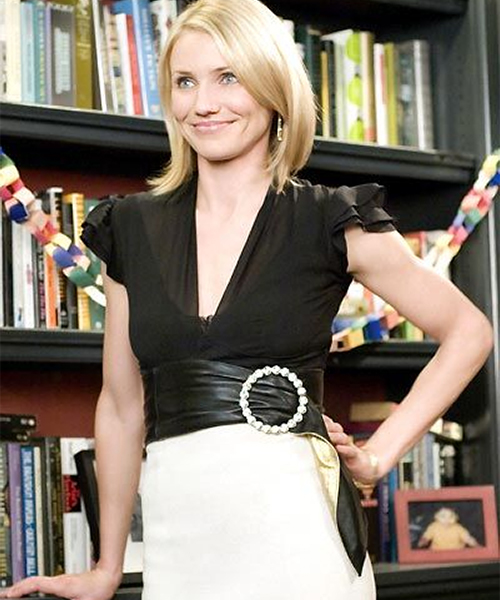 There are many reasons why The Holiday is staying on the top of our Christmas movie list of all time: the very English setting, the fluffy snow, the tender romance, and the leading duo — Jude Law and Cameron Diaz (needless to say, the ultimate reason has to be Cameron Diaz's incredible Amanda Woods look.) What we are talking about is the monochromatic dress Amanda wore to Graham's cozy family celebration. The waist-defining buckle detail is definitely the cream of the frock, which perfectly outlines Cameron's silhouette.
Style takeaways: Monochromatic hues and waist-defining details
---
Last Christmas (2019) – Emilia Clarke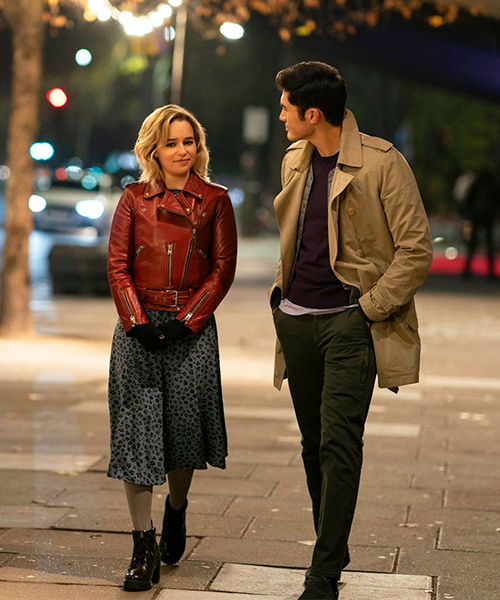 Starring the Mother of Dragons herself (in case you are not aware, we are talking about Game of Thrones), Emilia Clarke, alongside Henry Golding and Michelle Yeoh, of Crazy Rich Asians fame, Last Christmas definitely nails the holiday dress code. While Yeoh dresses like the most elegant, classiest Santa possible with plush velvet, Mandarin collars and a sparkling leaf pendant, Clarke is spotted ingeniously championing two major trending elements of Fall Winter 2019 — ditzy patterns and leather — to pull off the perfect Christmas outfit that works wonder for family reunions and office holiday parties.
Style takeaways: Ditzy patterns and (faux) leather jackets
---
Hopefully, these Christmas rom-com inspired party looks will help spark some style inspirations. Want to step up your game this Christmas? Try out these 6 Christmas makeup looks inspired by the MAMAMOO's Hwasa and how to prep your skin for the party season! We wish you a fabulous Christmas!