Holiday parties are fun, but for makeup lovers, it's all about the pre-party (we are talking about getting ready for the event). Just like how we like watching the BTS footage of K-pop idols dressing up for the red carpet, the behind story and secret of gearing up are always more intriguing than the actual play.
This time, the mastermind behind Stylevana Team's carefully curated party makeup looks is MAMAMOO's confident songster, Hwasa, who stands out from the rest of our beloved K-pop idols with her signature Western-veering styling and makeup. As we've delved deep for holiday makeup inspiration, we've rounded up some of the inspiring ideas centering around the theme — "strong, confident girl power" that Hwasa has always been living up to (it's no surprise; after all, Hwasa's role model has always been the one and only Rihanna).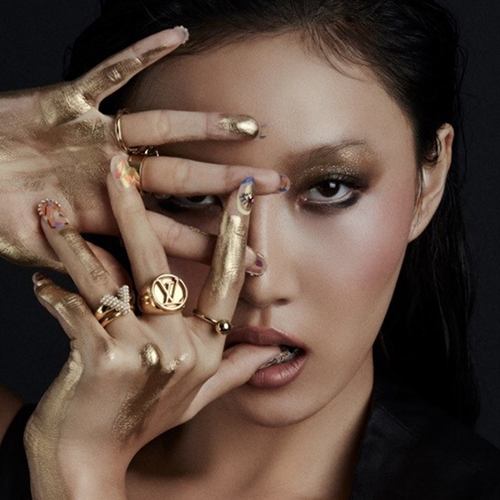 With Hwasa's making on to the cover of Vogue Korea not long ago, she's been decked in metallics to show off her queen's aura. The bold, gleaming saturation has fully brought out her intense, confident vibe, which is hotter than flame. Championing both diversity and inclusivity of today's beauty, Hwasa wears glinting, gold-flickered eyeshadow and crimson lips with fiery shading and highlights to create a statement look that will reign over any party. This brazen look can be achieved using any pigmented metallic color over the lid, under the lash line, and on the lips to catch the spotlight.
---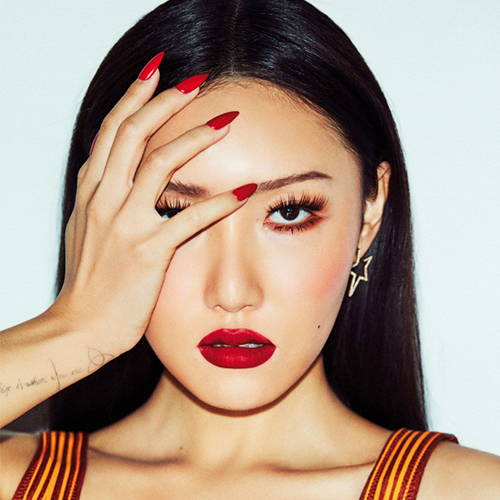 As Hwasa proves, you can never go wrong with red lips, which she paired with dramatic XL lashes and an echoing, flaming eyeshadow to embody a passionate, confident festive look. The perfect power-reds for the vibrant Holidays are bold, bright, with a velvet-matte finish that won't be too glossy or too matte. Hwasa's tips for applying lipstick: according to her interview with Vogue Korea, she always wears lipstick over the edge of her lips to make them look fuller. This fiery lip color can be complemented with the matching nail lacquer, which will look amazing on every skin tone.
---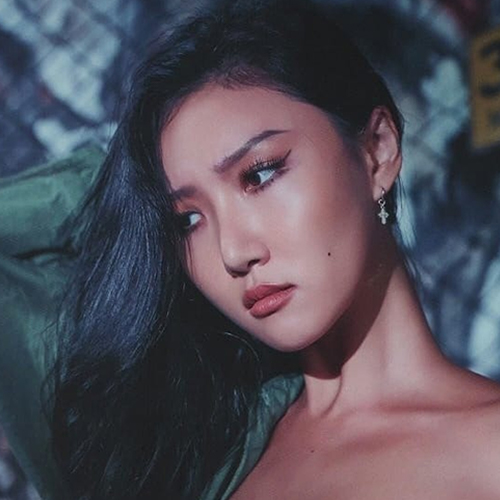 If metallic saturation or bright red lips aren't quite your thing, there are still plenty of ways to get into the celebratory spirit. Hwasa shows off an extended kohl line taking off assuredly from her lash line and extending into a flicked wing, paired with a dark-rimmed shadow and nude-tone lipstick. If a fine line of jet-black kohl doesn't feel like enough, trace the upper and lower lash lines with laser-like strokes and blend them into the smoky shadow you've been already wearing with your finger for an instant wow-worthy uplift.
---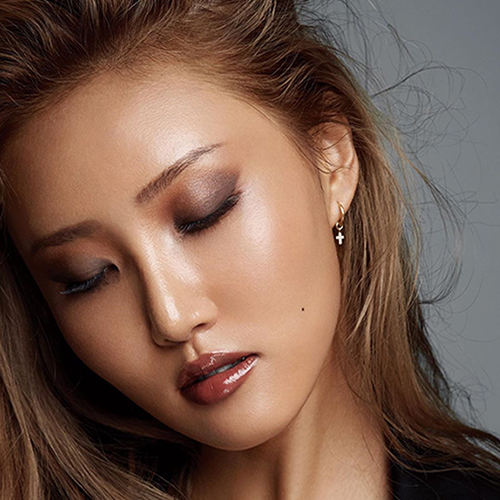 Smoky eyes can be tricky to master — especially that smudged, gradient effect. Done wrong, the deep shadow can make you look really tired (which could also be an aftermath of endless holiday parties), but when it's applied perfectly, smoldering smoky eyes can give your look a hint of edginess and chic. Don't worry about getting everything perfect, what makes a smoky eye look so good is the intentional smudge and blend. To the point of color, don't be afraid to mix it up. Whether you're going for monochromatic or multiple shades, anything goes these days. Similar to what Hwasa did, blend a hint of burgundy- or brown-veering shades into your creases for artistic definition.
---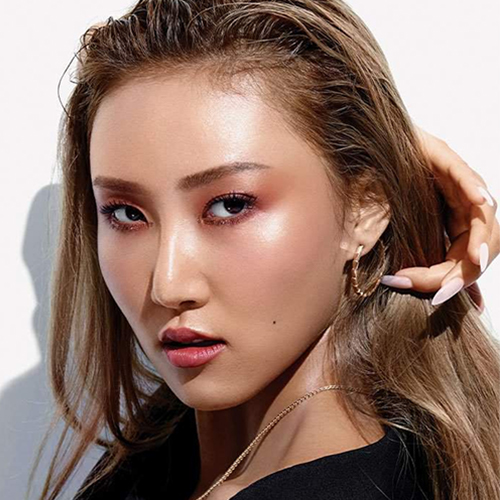 Bronzen metallics are one of the most common holiday-accessory colors that have been seen on tree trimmings, countdown confetti, and gift-wrapping ribbons. Reminiscent of a Klimt creation coming to life; also, one of her signature looks, Hwasa rocks swipes of bronze on the high points of her face to create gleaming definition while adding an all-over warmth to her sun-kissed look. Simply apply the bronze color beneath the cheekbones, around the hairline, on the eyelids, and along the jawline to softly warm up your complexion with a hint of metallic glow.
---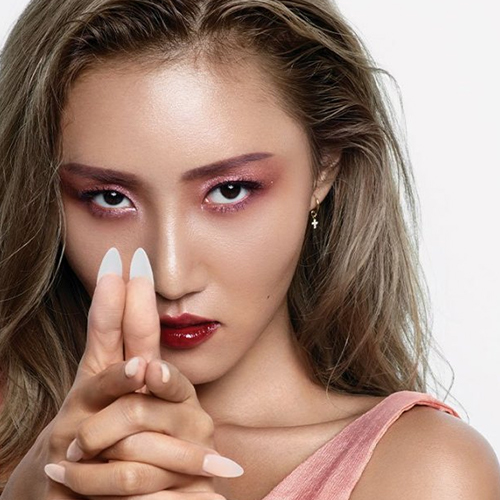 Right in step with this season's trending 'Euphoria-inspired beauty look', bold self-expression is fully embodied by Hwasa with makeup as the catalyst. For those who are not aware, Euphoria is HBO's beloved teen drama depicting the nuanced explorations of suburban teen lives. Hwasa wears the vibrant shadow in a full-winged effect, complemented with a glossy rouge pout, to capture all the attention. The vibrant eye makeup look can be achieved with a highly pigmented shadow that delivers intense, true-color payoff to step up your whole holiday party makeup game.
---
Start planning your holiday party looks with 11 beautiful eyeshadow palettes we've picked for Fall Winter 2019 and 9 trending lipstick colors, each of which has been approved by TWICE.
Looking for more inspiration? Explore all our selection on eyeshadows and lipsticks now for a fabulous makeover this party season!