Farewell, New York Fashion Week! If I'm being honest, scrolling through pictures of runway models in designer clothes has now become my favorite past-time (which is also how I deal with my post-fashion week blue). But when it comes to outfit inspiration, this season's street style looks are my new obsession. From Bella Hadid's off-runway attire to Blackpink Lisa's downtown streetwear, I've curated the best styling tips and looks you can steal from NYFW so time to take notes, ladies!
---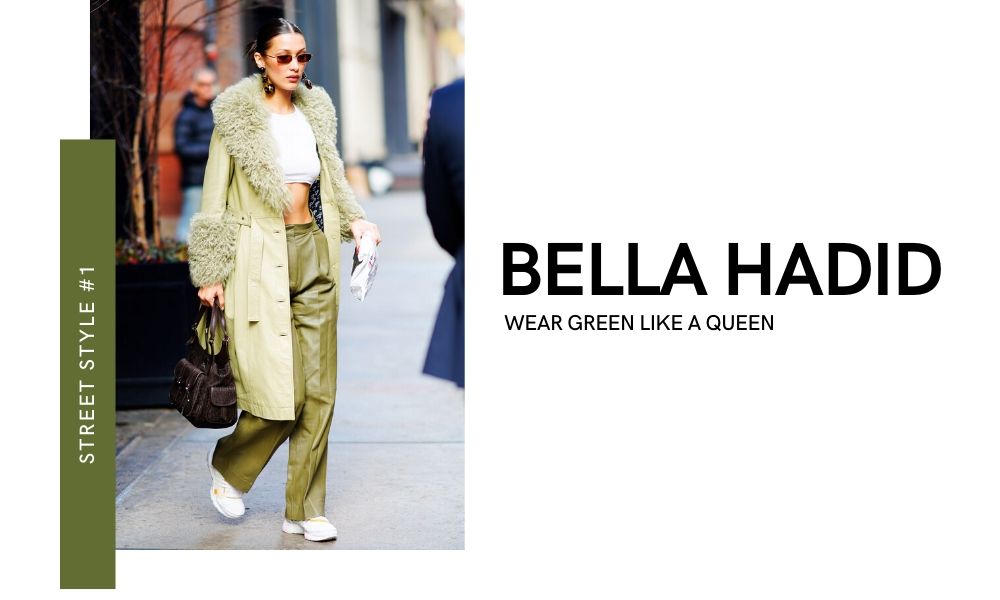 Yep, you heard it here first. The cult-favorite color green is making its way back to the fashion radar this season. We're talking about olive green, moss green, army green… just ALL kinds of green. See how fashion model Bella Hadid matches her lime green furry trench coat with her dark moss green low-waist pants for her NYFW off-duty look? This two-tone style is definitely an iconic look to steal.
Try army green or greyish-green if you want something more earth-toned for your everyday wardrobe. Who knows, maybe you just found your signature color for the year.
STYLEVANA's Tip:
Stick to a simple white top for your tonal ensemble because you don't want any other distracting colors. Feel like showing some skin? Wear a white slim-fitting cropped top like Bella did for some abs-loving attention.
Shop your earthy green ensembles here:
---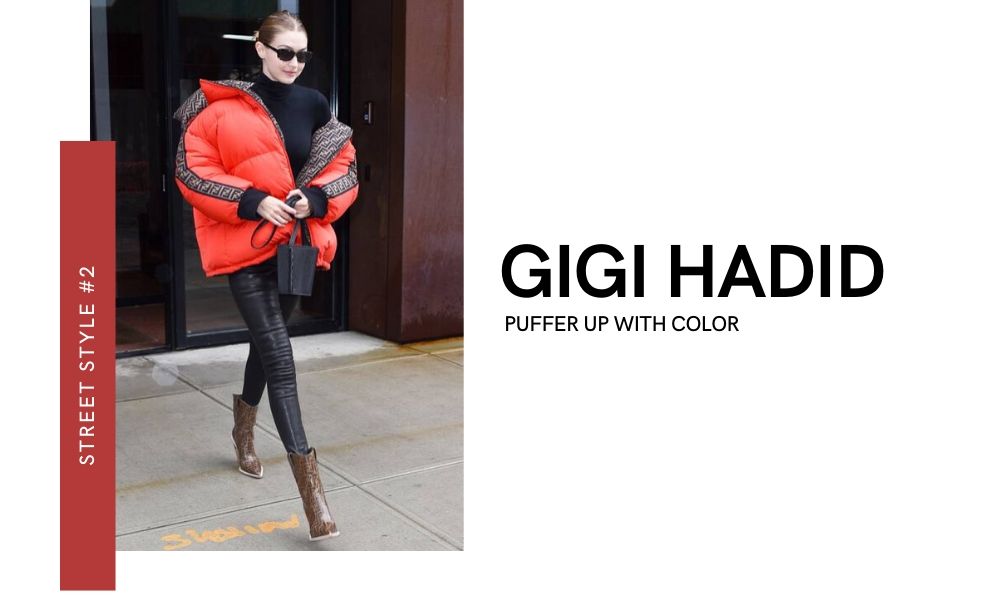 Okay, so here's my confession: 90% of my Pinterest fashion board is basically all of Gigi Hadid's NYFW off-runway looks, and this head-turning puffer jacket look of hers is no exception.
The way Gigi pairs the puffer jacket with leather jeans truly captures her casual-luxe street style in the best way possible. While the bright red puffer jacket adds volume, colors, and character to her look, the slim-fitting leather jeans lend a textural uplift to her sleek silhouette with a subtle glossy veneer.
STYLEVANA's Tip:
Find yourself a puffer jacket that speaks to your mood and character, then work your whole outfit around it. Gigi's red puffer jacket look is a "top-heavy" look well-mastered, so make yours look well-proportioned and balanced with a slim-fitting bottom.
Steal Gigi's puffer jacket look with these essentials:
---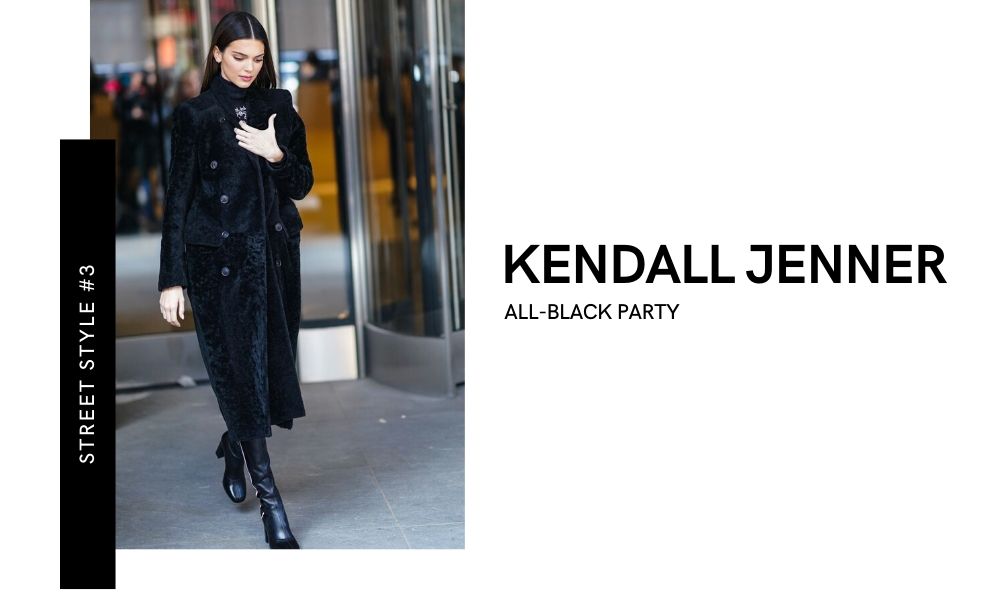 How to score a 10-out-of-10 outfit using just one color without seeming too boring? Learn from Kendall Jenner and her all-black attire during this year's NYFW. She might not be walking any shows this season, but that doesn't stop her from being a scene-stealer in her off-runway look. Black boots, black turtleneck top, and black velvet trench coat… So simple yet effortlessly chic. Not to mention, dressing in all black will make you look slimmer so all the more reason to steal this look from Kendall, am I right?
STYLEVANA's Tip:
Sartorial details like lapels and buttons can make or break an outfit so choose one that suits your style best. Time to wrap yourself around a cozy long trench coat for a warm, comfy wintry outfit!
Join Kendall's all-black party with these black collectives:
---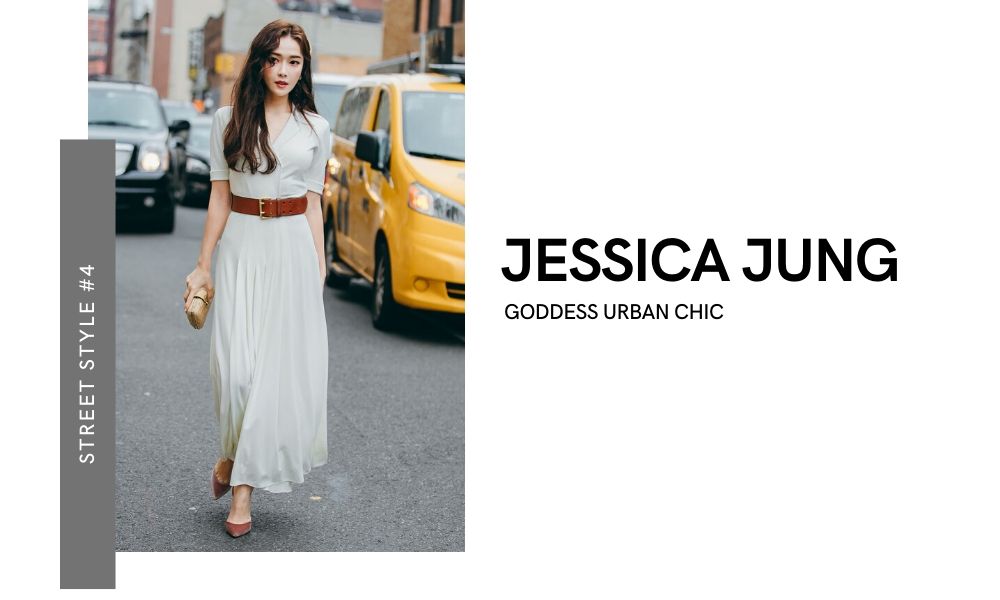 With a city as vibrant as NYC being your backdrop everywhere you go, you don't need much to look like an urban-chic goddess. Jessica Jung, a former girl group idol turned fashion mogul, says it best in her flowy maxi dress for NYFW. Minimalistic with a feminine touch, this all-white number is punctuated with a buckle belt for a more sophisticated appeal. See how Jessica completes her alluring goddess aesthetic with a mini clutch? Keep it light and simple with dainty accessories because, like always, less is more.
STYLEVANA's Tip:
You can always add a bit of a structural twist to a plain outfit with a belt or ribbon tie to define your waistline. This will help elongate your figure to a flattering proportion.
Have your own goddess moment in these dresses:
---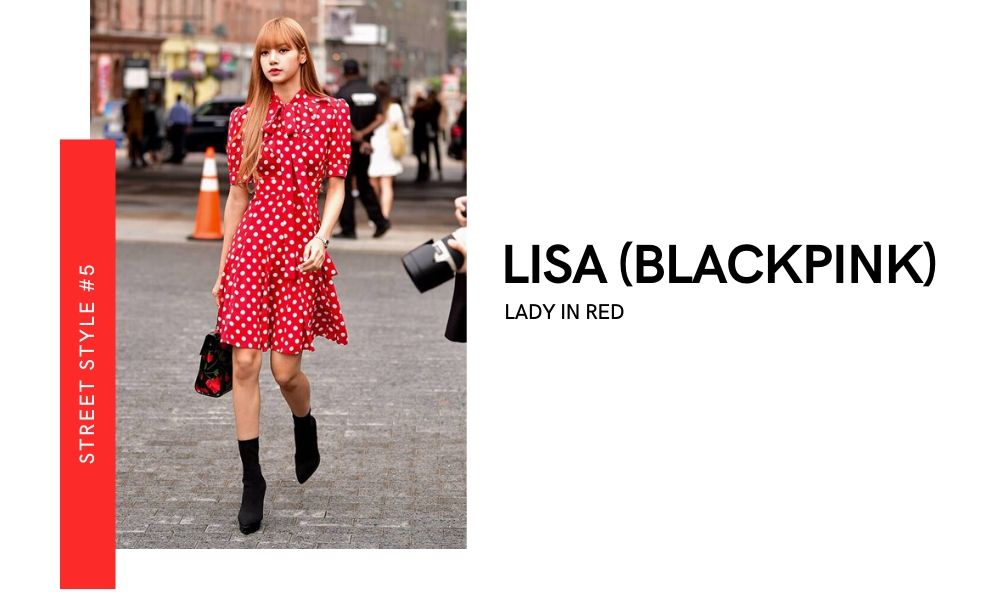 When people talk about the most influential K-pop fashion icon, Lisa definitely has my vote. I can always count on her when it comes to seasonal street style. For one, she has won over the Internet with her cute polka-dot dress for NYFW. She looks refreshingly feisty as she casually strolls around the Big Apple in this bold red number covered in polka dots. This girly edit is instantly elevated with her black pointed-toe heel boots which lend a down-town edge to her street appearance.
STYLEVANA's Tip:
Dressing in red is as bold as it is, especially with prints and patterns, so remember to tone it down with neutral color, like black or white, for your bag and footwear.
Steal Lisa's "Lady in Red" look with these hot picks:
---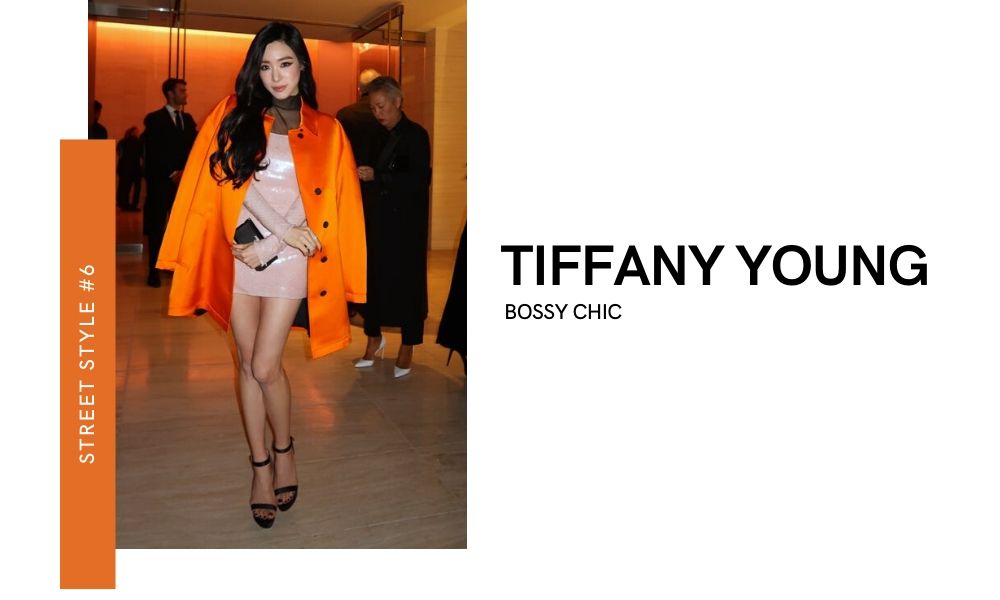 Looks like the blazer season is here to stay so why not embrace it with a bossy attitude? Learn from Tiffany and her stunning ensemble during NYFW. Her bossy-chic style is amplified by the neon orange blazer which totally steals the show. Notice how Tiffany color-clashes it with a baby pink mini dress underneath for just the perfect amount of drama and attention. This evening attire elicits a sensual yet modern allure that is equal part feminine and bossy.
STYLEVANA's Tip:
Casually drape your blazer over the shoulders without your arms in the sleeves for a more dressed-down, after-party look.
Complete your bossy-chic ensemble with these essentials:
---
So, there you go. Found your favorite style yet? Pick out your perfect outfit from Chuu's amazing collection and save 50% on selected styles! Looks like your wardrobe could use a little revamp this season!