Here we are back again with my all-time favorite girl crush Lisa from Blackpink and her K-Beauty inspo! I think it's safe to say that, at this point, Lisa's dancing and rapping aren't the only things that make me (or all of us) obsessed with her - it's her doll-face features and chic fashion styles. And since she is now one of the official faces for the K-Beauty cosmetic brand moonshot, I thought it's only fair to round up some of Lisa's favorites from the brand so that chic girls like us (yes, you included) can steal her look any day we want!
Cult favorite for all the right reasons, moonshot is known for its trendsetting beauty products that help transform your personal makeup styles with a unique, playful charm. So if you're a K-Beauty junkie who's looking for a chic makeover, check out Lisa's moonshot makeup picks and create the perfect day look and night look for yourself!
---
- CASUAL DAY LOOK -


Perfect Light-Skin Day Look
BLACKPINK Lisa's Pick: moonshot - Micro Settingfit Cushion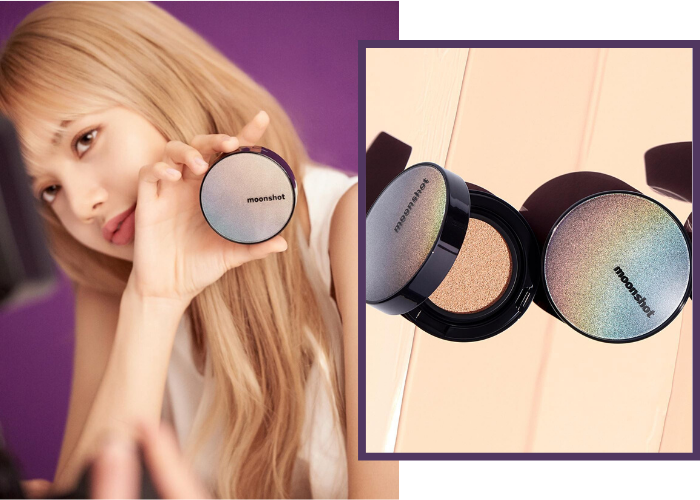 Coverage: Medium
Finish: Semi-Matte
Key Ingredients: Niacinamide, Ceramide, Glycerin, and Titanium Dioxide
Why You'll Love It:
Hand picked by Blackpink Lisa, this moonshot Micro Settingfit Cushion is a dream foundation cushion for the spring/summer season. Why? This moonshot cushion delivers a sheer and soothing layer of foundation that also features a water-cooling sensation, which can be a huge comfort for you to wear on a hot summer day. It is also a 3-in-1 foundation cushion that combines brightening + anti-aging + UV protection (SPF 50+), serving as the perfect protection for your skin from direct sunlight during the day. You'll also love how quickly it settles on your skin, thanks to the weightless adherence by Microsoft Technology, so you basically don't need a separate setting powder for your routine because this cushion also DOES IT for you. So if you're looking for the perfect foundation cushion this coming season, this moonshot Micro Settingfit Cushion definitely has my vote.
---
Soft Glam for the Lips
BLACKPINK Lisa's Pick: moonshot - Stick Extreme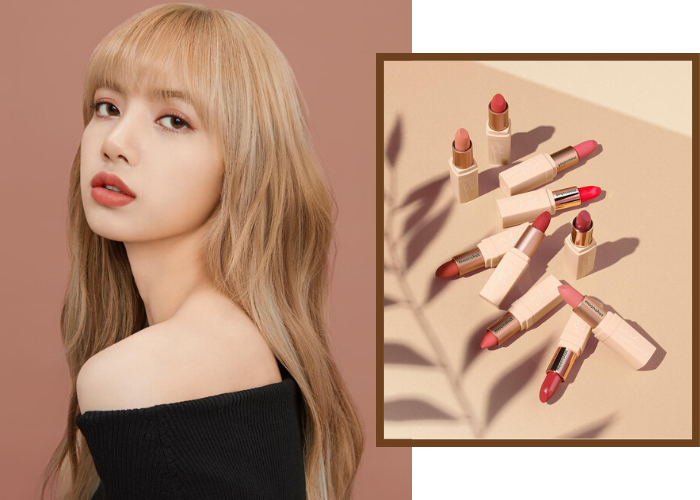 Coverage: High
Finish: Matte Blur
Key Ingredients: Embossing Powder, and Murumuru Seed Butter
Why You'll Love It:
The spring/summer season is the perfect time to whip out your coral and rosy pink shades and rock a soft glam lip look like Blackpink Lisa. Try moonshot's Stick Extreme collection to softly blush your lips with watercolor-like pigmentation rendered in a matte blur finish to soften your whole look with a chic, delicate allure. Thanks to the embossing powder-infused formula, this moonshot lipstick helps cover fine lines and wrinkles on your lips naturally so perfectly smooth application is guaranteed. It also features murumuru seed butter which helps protect and nourish your lips with rich moisture to make it more plump and kissable throughout the day.
---
- NIGHT GLAM CHIC LOOK -
All-Night Long Base Makeup
BLACKPINK Lisa's Pick: moonshot - Micro Correctfit Cushion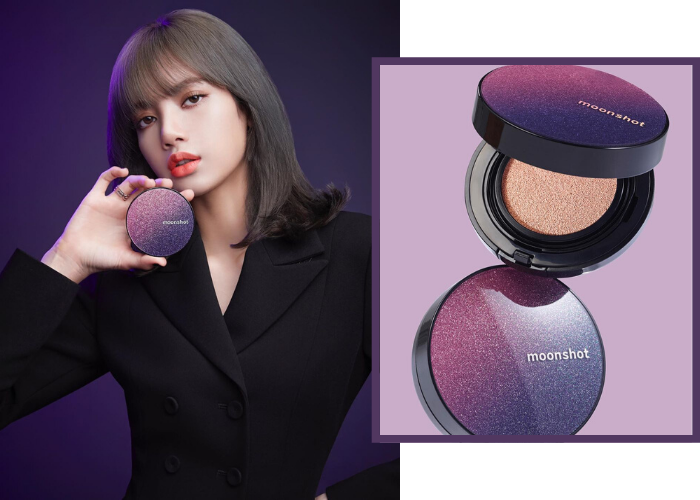 Coverage: High
Finish: Satin
Key Ingredients: Niacinamide, Adenosine, Fruit Extract, Glycerin, and Titanium Dioxide
Why You'll Love It:
It's rare to find a foundation cushion that does both makeup and skincare at the time, but this moonshot Micro Correctfit Cushion picked by Lisa DOES just that. This moonshot cushion is basically the hardest worker in the room because not only does it moisturize your skin, but it also provides brightening + anti-aging + UV protection all in one. You'll love how, despite all the skincare benefits, it still delivers a smooth application and comfortable lightweight texture that does not burden your look. That's why people often say this moonshot feels like "wearing a second skin" because the formula is THAT refined. Keep in mind: You will want your makeup to still look nice and fresh after 10+ hours, which is why this long-lasting and buildable moonshot cushion is the perfect pick for your night glam.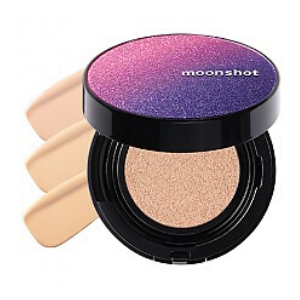 ---
Parisian-Chic Dreamy Lips
BLACKPINK Lisa's Pick: moonshot - Stick Extreme Pro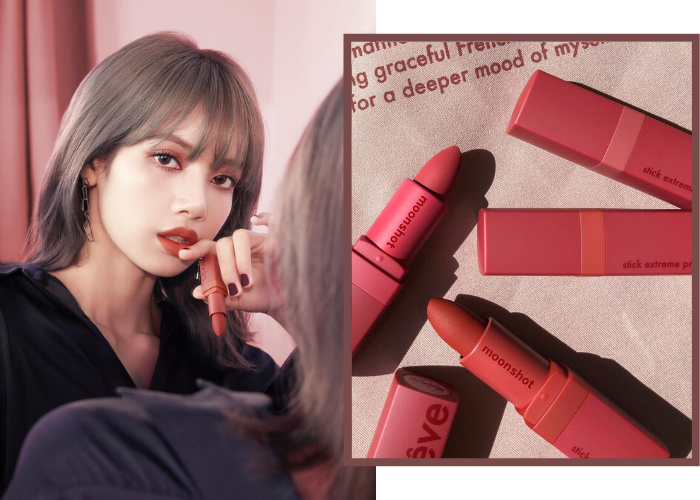 Coverage: High
Finish: Velvet Matte
Key Ingredients: Olive Fruit Oil, and Argania Spinosa Kernel Oil
Why You'll Love It:
Launched as part of the latest Rêve de Paris Collection, moonshot's Stick Extreme Pro is the sister edition to the Stick Extreme collection (from the previous day look makeup recipe), only revamped with a French-mood, Parisian-chic touch. This moonshot lipstick collection picked by Blackpink Lisa offers you a range of rich and bold colors - 6 stunning shades in nude, mauve, and red tones - that will render you in a feminine allure on a romantic night out. You'll be impressed by its incredible color pay off (or listed as UHD pigmentation) in only one swipe, which makes its velvety, matte finish more luscious and mood-transpiring. You'll also love how long-lasting and equally hydrating it feels on the lips. So as with all other Lisa's picks, this moonshot Stick Extreme Pro collection is definitely a keeper!
---
Getting fired up for more moonshot gems? I hear you, and I FEEL you. Good news is you can now shop ALL Lisa's moonshot picks with BRANDWIDE 20% OFF now! Discover all about moonshot's cushion collection and other moonshot beauty picks to step up your makeup game for spring and summer this year. Be honest, is all this moonshot hype making your K-Beauty senses tingle? Well, it's nothing a little beauty haul won't fix!