Valentine's Day is finally here, and while some of us may already have a romantic date planned with our better halves, some girls just wanna have fu-un (I know, I just have to sing it out loud) with their laughter-filled Galentine's Day Party. What's that, you ask? Well, Galentine's Day is for the "gals" who are single and just want to spend the evening with their gal pals or sisters. Think a slumber party in cozy PJs with face masks, crazy makeover, mani-pedis, and movies… So much fun, right? Check out our 6 Galentine's Day party ideas to turn your girls' night into a huge success!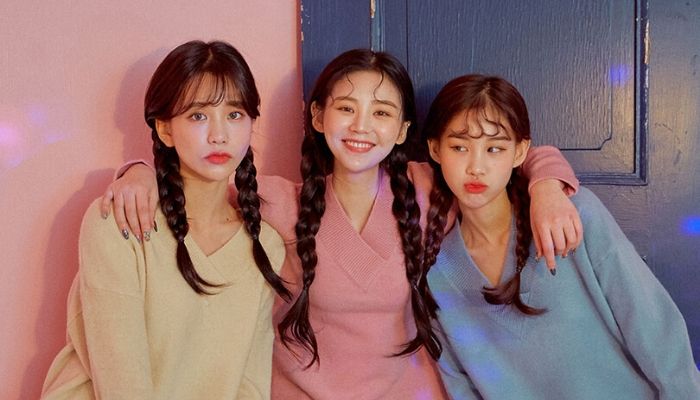 It's not a girls' night in without raiding each other's messy closet and playing dress-up. Style each other with different fashion items from the wardrobe, like skirts, dresses, blouses, or blazers. Challenge your BFF to wear something different (or crazy) than what she normally wears. Maybe she'll even make it her signature style, thanks to you! If your BFF happens to be a hoodie girl, that's great too! Matching hoodie look for Galentine's Day Party is so Insta-worthy. Just remember to hashtag #HoodieTwins!
Check out these matching hoodies for your Insta-worthy pics:
---
When you think about sleepover, chances are face masks and beauty treatments will instantly come to mind. And you know what they say: girls who mask together stays together. So, stock up on your skincare faves and make sure you get something for all skin types. Start by cleansing your face with your favorite cleansers and then move on to your favorite face mask. Perfect combo? Pair that with a wintery hot cup of cocoa to make things super cozy. Not enough? Throw in a hair mask to pamper your luscious locks with rich nourishments!
Get these mask essentials ready for your skincare pamper sesh:
---
There's always that one girl in the group that knows how to do all kinds of makeup look and can work an eyeshadow palette like the back of her hand. That's why you can't pass up the opportunity of a fabulous makeover when you have a makeup guru in the house! Bust out all the makeup palettes and have fun experimenting with different looks for the Galentine's Day Party!
Have fun with these cute palettes for a complete Galentine's Day makeover:
---
4. Always Better with Food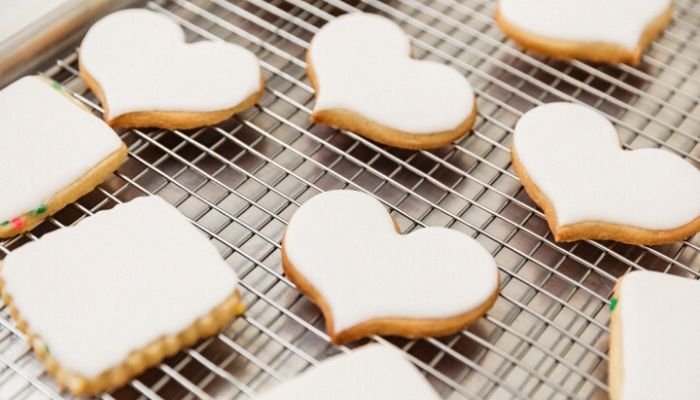 Do you like cooking or baking? Perfect, then. Your girls' night in can be all about that. Have your Galentine's Day Party the potluck style where everyone brings something they like to the table, or get together and bake a yummy batch of Galentine's Day cookies or cupcakes. Decorate them with some rainbow sprinkles, or other festive toppings. It'll be so much fun! Explore a Pinterest recipe that you have been dying to try and make healthy but delicious choices.
---
5. Make Friendship Bracelets Together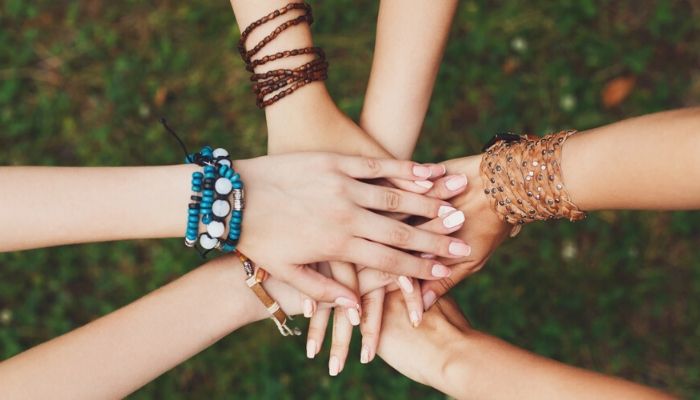 More of a crafty gang? Don't worry, there are tons of DIY tutorials and homemade projects you and your girls can get your hands on. For example, make a friendship bracelet with colorful beads in cutesy, easy patterns. Not only is it a great way to show your artsy-fartsy side but also an amazing opportunity to create memories with each other. And now you all will have something sweet to remind you of the day!
---
6. Rom-Com Marathon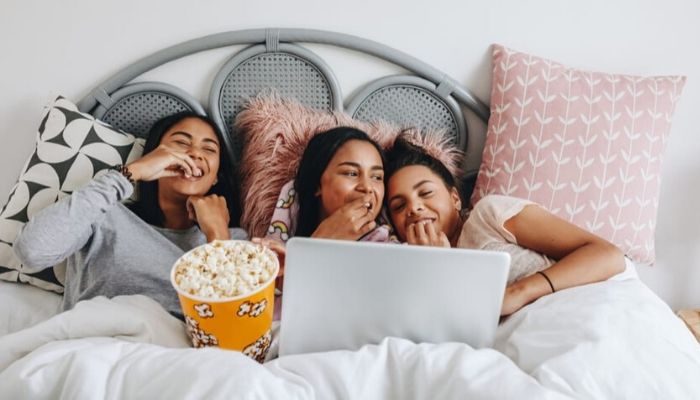 What better way to wrap up your night than with a chick flick or classic rom-com (The Notebook and a Bridget Jones marathon? Yes please.). Imagine, face mask, popcorn and Colin Firth fighting for Bridget's love. Doesn't that sound like a dream? Get your blanket ready and cozy up with all your girlfriends for a night to remember!
---
Ready for your Galentine's Day party? Splurge on the girls' night essentials with our SWEET TREAT SALE now! Shop through SOME BY MI, SecretKey and FRUDIA for up to 30% OFF (don't forget about the TONYMOLY Mega Sale too!) and stock up for more girls' night to come! Happy Galentine's Day, everyone!