Fall is one of the most promising seasons for some soul-soothing skincare routine; we're talking about pumpkin spice latte and also all the hydration your skin can get. Before we can taste all the PSL and give you an honest review, we're focusing on the cream of the crop — the best summer-to-fall skincare products that you should add to your skincare routine if you haven't already. Without further ado, let's go through the 5 ways of revamping your fall skincare routine in the good old K-Beauty style.
---
Fall Beauty Swap #1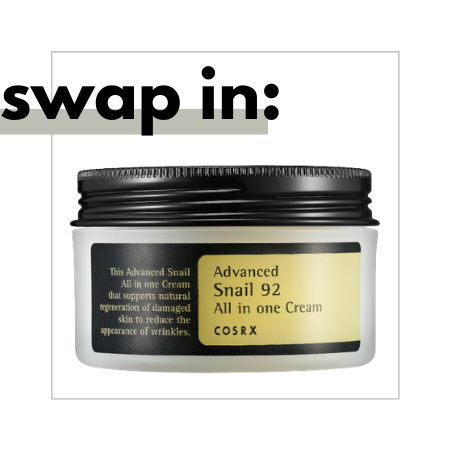 Courtesy of Korean Brand - COSRX
With brisker weather on the horizon, the fall season seems like just the right time to introduce the world of richer moisturizers and face creams to your skincare routine for dry and dehydrated skin. Say adios to your lightweight moisturizer, your dry skin craves for a moisturizer that promises all-day hydration while calming the itch. Snail mucin, hyaluronic acid, niacinamide and glycerin are the star ingredients you should look for in your fall skincare routine.
— We recommend COSRX's Advanced Snail 92 All in one Cream. It is a moisturizer enriched with 92% snail mucin which gives the skin ample nourishment and hydration without oiliness. The thick, slimy cream-like texture is fast absorbing and will protect even the most sensitive skin and dry skin from irritation and dehydration during the dry fall season. Check out the Stylevana exclusive COSRX Snail set to get BOTH the COSRX snail cream + power essence at a way nicer price!
---
Fall Beauty Swap #2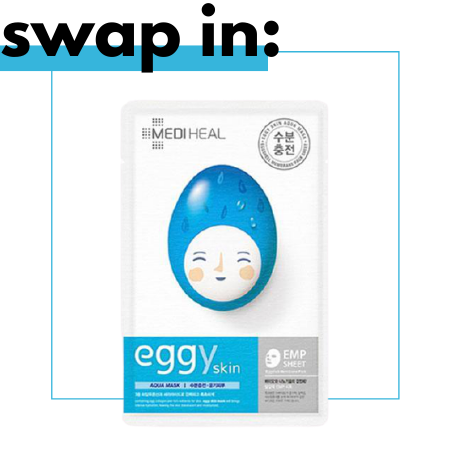 Courtesy of Korean Brand - Mediheal
For those who have irritated dry skin just like us, thankfully there are a selection of hydrating face sheet masks that can replenish much needed moisture for dry skin and help reduce redness. Give your sensitive skin a break at home with a soothing mask sheet packed with skin-calming ingredients like centella asiatica and green tea ; or add a hydrating sheet mask to your fall skincare routine to drench your dry skin . In this case, the ingredients you should look for in your sheet masks include honey , hyaluronic acid and ceramide .
— We recommend Mediheal's Eggyskin Aqua Mask . As its name suggests, this face sheet mask features egg collagen and triplex hyaluronic acid for dry skin. This sheet mask brings intense hydration to dry skin, leaving the skin moisturised and protected.
---
Fall Beauty Swap #3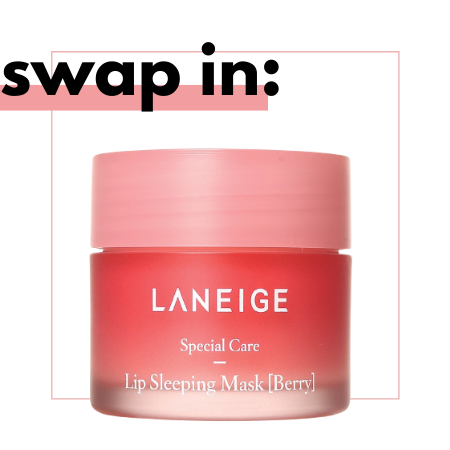 Courtesy of Korean Brand - LANEIGE
The skin on your lips is actually more delicate and sensitive than you think, especially during the chapped-lips season. That's why lip care is not a one-and-done thing because, like the rest of your face, it requires just as much time and effort. Pack a lip cream or lip balm in your purse so your dry and chapped lips are taken care of everywhere you go. Add a lip sleeping mask or lip oil to your nighttime skincare routine for that overnight nourishment.
ALSO READ: Everything You Need to Know about Lip Care
— We recommend LANEIGE's Lip Sleeping Mask. This top-rated lip mask does more than just hydrate. Infused with hyaluronic acid mineral, this sleep-in mask is also developed to help lock in active ingredients and retain moisture through the night, allowing your lips to breathe and restore its radiance. Pair this LANEIGE lip mask with LANEIGE's bestselling Water Sleeping Mask to achieve the ultimate overnight nourishment for your Autumn face care routine.
---
Fall Beauty Swap #4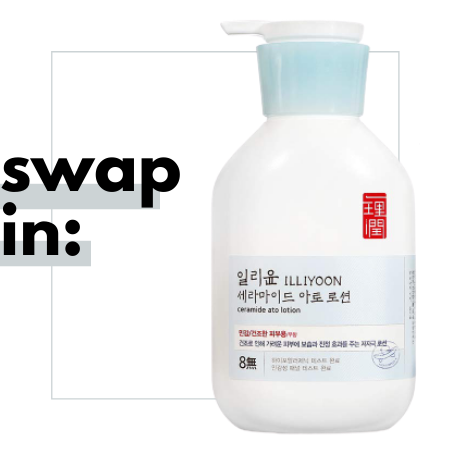 Courtesy of Korean Brand - ILLIYOON
Apart from taking care of your face, the harsh weather also takes a serious toll on body skin. Swap in some body care essentials like body lotions and body moisturisers as your everyday staple to pamper your post-shower dry skin. Look for ingredients like ceramide, fruit extracts and of course shea butter when you shop for your next body care product.
— We recommend ILLIYOON Ceramide Ato Lotion. This body cream features a ceramide soft capsule that absorbs to calm sensitive skin with rich moisture while improving the skin barrier. With a highly skin-nurturing formula, ILLIYOON Ceramide Ato Lotion is the perfect addition to your post-shower body care routine.
---
Fall Beauty Swap #5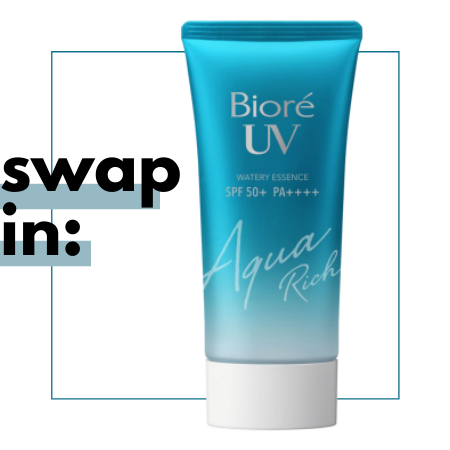 Courtesy of Korean Brand - Kao Biore
It's time to change your lightweight sunscreen into a hydrating one for the fall season. Having a hydrating SPF is the final line of defense to protect your skin from the harsh sun rays and blistering winds and dry climate . To put it in simple words, you should choose your sunscreens not only based on the sun protection, but also on its hydration formula.
— We recommend Biore UV Aqua Rich Watery Essence SPF 50+ PA++++, one of the bestselling (and most-loved) sunscreens on Stylevana. This Biore watery essence features moisturizing agents like hyaluronic acid and royal jelly to keep your skin hydrated all day. Shop our Stylevana exclusive Kao Great Skin Set that comes with 3 Biore UV Aqua Rich Watery Essence sunscreens so you can be stacked and protected throughout the fall season.
---
It's time to transition your skincare routine from summer to fall! Start by adding one (or all) of our best picks to your fall skincare routine today. Enjoy 10% OFF on top-shelf skincare brands like Sulwahsoo, Rovectin, Shiseido and more! Get the hydration for your skin at Stylevana with up to 35% off on body care, and up to 25% off on our selection of moisturizers and face creams.