World Bee Day is a day to raise awareness of bees and the incredible things they do, observed on 20th May each year. These tiny creatures are responsible for spreading the seeds of plants, flowers, and crops that maintain our ecosystems and biodiversity, not to mention our sources of food. As skincare connoisseurs, we're also conscious of the way bees have benefited and enriched skincare; Honey, Propolis, and Royal Jelly are nourishing ingredients that aid the skin in countless ways, including amping up glowiness and strengthening skin barriers. In celebration of World Bee Day, explore our curation of the best Bee-related skincare essentials that bring the glowy, healthy and strong skin of your dreams to life. No bees were harmed in the making of these products - keep scrolling to discover the picks.
---
COSRX - Full Fit Propolis Synergy Toner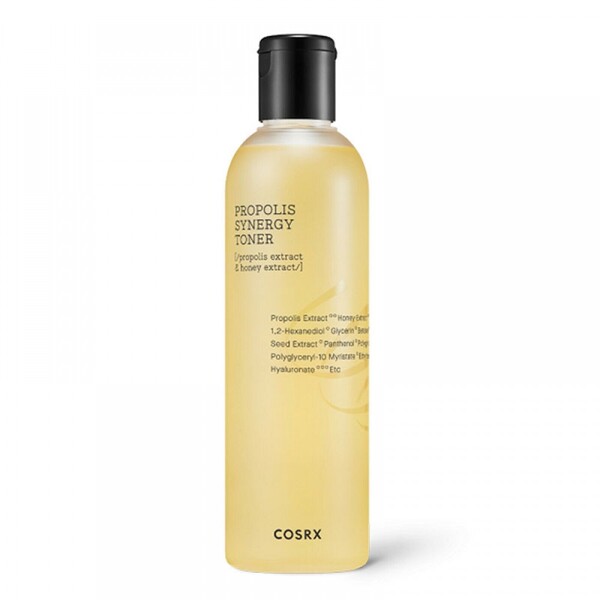 Courtesy of Korean Skincare Brand - COSRX
There isn't a sweeter way to begin your post-cleanse routine than with the COSRX Full Fit Propolis Synergy Toner. This glow-boosting toner is powered by 72.6% Black Bee Propolis extract and 10% Honey extract, which enhance the skin's natural radiance and texture. Splash this on after your cleanser for instant hydration - this gem ups the skin's moisture level 3x in just 3 uses - and plumped, nourished skin.
---
SKINFOOD - Honey Sugar Food Mask
Courtesy of Korean Skincare Brand - SKINFOOD
Kill 2 birds with 1 stone in your routine with the SKINFOOD Honey Sugar Food Mask. 9.29% Manuka Honey, Acacia Honey + Black Sugar come together to form this exfoliating wash-off face mask that softens and rejuvenates the skin. The honeys are responsible for providing antioxidant, hydrating, and soothing care, while the sugar granules gently but effectively purify the complexion of dead skin cells and impurities. Apply the mask to the face for 5-10 minutes and rinse it off with circular motions to enjoy the full range of what this mask offers.
---
SOME BY MI - Propolis B5 Glow Barrier Calming Serum
Courtesy of Korean Skincare Brand - SOME BY MI
For anyone with combination, acne-prone, or dull skin, the SOME BY MI Propolis B5 Glow Barrier Calming Serum is just what you need to quash your skin troubles. This serum gives you the 5-star treatment with strengthening and nourishing ingredients, including an exclusive Propanthenol made of Propolis and Vitamin B5, Royal Jelly, Honey, and 24K Gold. The synergy of these luxurious ingredients brighten and calm the skin, balance sebum levels, and prevent further breakouts from occurring.
---
Dr.Ceuracle - Royal Vita Propolis 33 Ampoule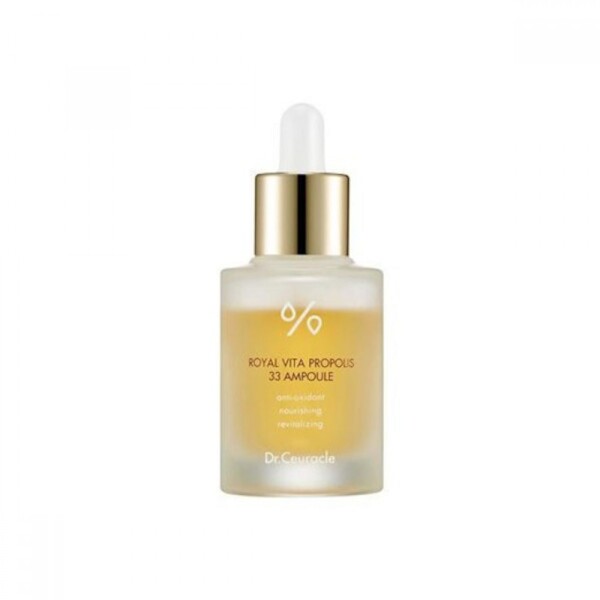 Courtesy of Korean Skincare Brand - Dr.Ceuracle
What do you get when you mix vitamins and Propolis extract? A skin booster fit for a queen bee. The Dr.Ceuracle Royal Vita Propolis 33 Ampoule has a syrup-like texture that contains Vitamin C, Niacinamide, Panthenol and 33.5% Propolis, providing intensive care to maintain skin health. It's recommended for anyone with lackluster or dehydrated skin, those seeking deep hydration, or glossy and honey-smooth skin lovers.
---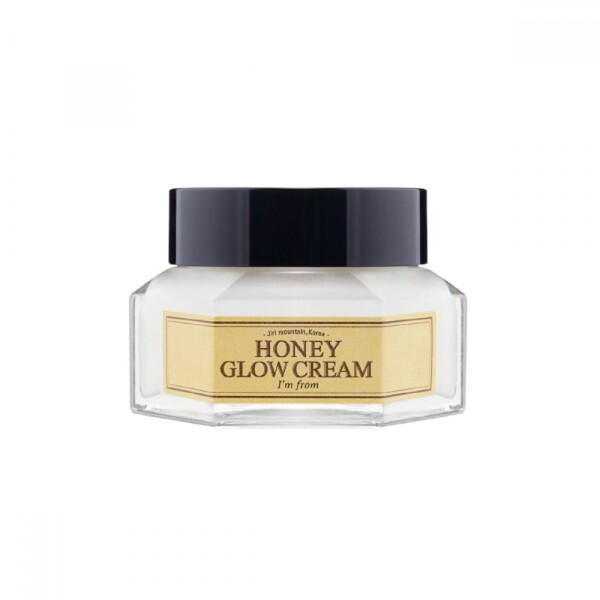 Courtesy of Korean Skincare Brand - I'm From
Imagine the glowing, healthy skin of your dreams. Now make those dreams a reality by adding the I'm From Honey Glow Cream to your shopping cart. The main attraction of this silky, nutritious cream is the Honey Glow Queen Complex it's formulated with, consisting of Honey, Black Bee Propolis, Royal Jelly, Bee Venom, Turmeric, Bee Pollen, and Cinnamon. It provides abundant moisture to distressed and thirsty skin, transforming your complexion to that of vitality and perfect balance.
---
iUNIK - Propolis Vitamin Sleeping Mask
Courtesy of Korean Skincare Brand - iUNIK
The minimalist yellow tube of the iUNIK Propolis Vitamin Sleeping Mask may seem unassuming, but trust us when we say this versatile overnight treatment packs a punch. On its ingredient lineup you'll spot protective Propolis, antioxidant-rich Seaberry extract, and calming Centella Asiatica Leaf Water, alongside others that defend against breakouts, environmental stress, and moisture loss. No rinsing required - simply slather it on for smooth and revitalized skin.
---
FRUDIA - Mango Honey Sleep Lip Mask
Courtesy of Korean Skincare Brand - FRUDIA
One use of the FRUDIA Mango Honey Sleep Lip Mask and you'll understand why our Stylevana fans rave about this stuff. This succulent concoction of Mango extract, Royal Jelly, Propolis, Manuka Honey, and Ceramide form a protective barrier over the lips to exfoliate dead skin cells and impart intense hydration. Users report they wake up with lustrous lips after applying this at bedtime, while others herald it for its silky formula and mouth-watering Mango fragrance.
---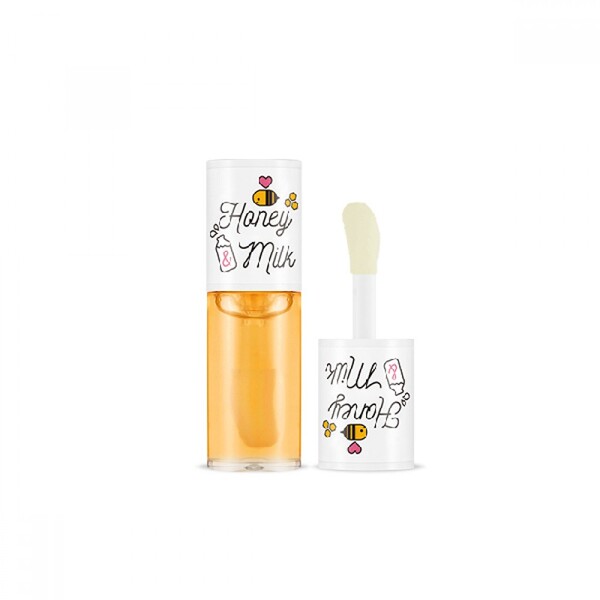 Courtesy of Korean Skincare Brand - A'PIEU
Just as people drink milk and honey to heal the body, the A'PIEU Honey & Milk Lip Oil is slicked on to heal the lips. Honey and Milk Protein extract create a moisture barrier on the lips to lock in moisture and promote supple and resilient skin. The plush, non-sticky formula plumps up the lips and gives them a delectable shine that works wonders not only as a moisturizing, repairing lip treatment, but also on top of drier lip makeup. Bonus points for its comfortable wear and lack of residue.
---
Which Bee-related skincare product are you buzzing to try out? Make sure you're following us on Instagram and Facebook, as well as keeping an eye on the VANA Blog, so you receive all the latest news, promos and information!