Sound the alarms: the pre-Black Friday shopping season has already begun and our deals are in full swing. One of the ways we like to save as much as possible when shopping these sales is to choose kit sets, which highlight pre-assembled compilations of skincare, makeup, and hair and body care products that make building a routine a total breeze. We've traversed our entire range to identify the best kit sets of the season that you can enjoy on sale during our Cyber Month events, that will have your routines set up for the season. Shopping cart ready? Continuing scrolling for our best picks.
---
No. 1
COSRX - Full Fit Propolis All-Stars Set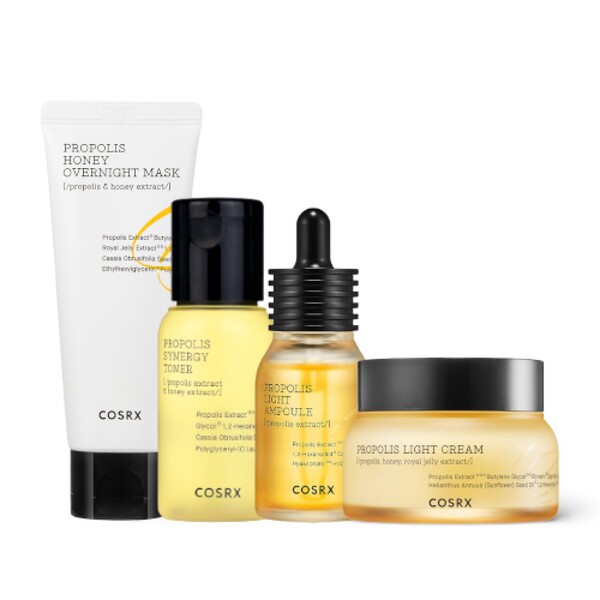 Courtesy of Korean Skincare Brand - COSRX
COSRX doesn't come to play around with the Stylevana-exclusive COSRX Full Fit Propolis All-Stars Set. This 4-piece set features the best players of the Full Fit Propolis line, showcasing toner, ampoule, cream and sleeping mask that all contain Propolis extract for boosting skin glow and plumping up the complexion. It's a must-have set for anyone battling dull or dehydrated skin, rough texture, and fine lines.
---
No. 2
Stylevana - Hero Skin Collective VANA Box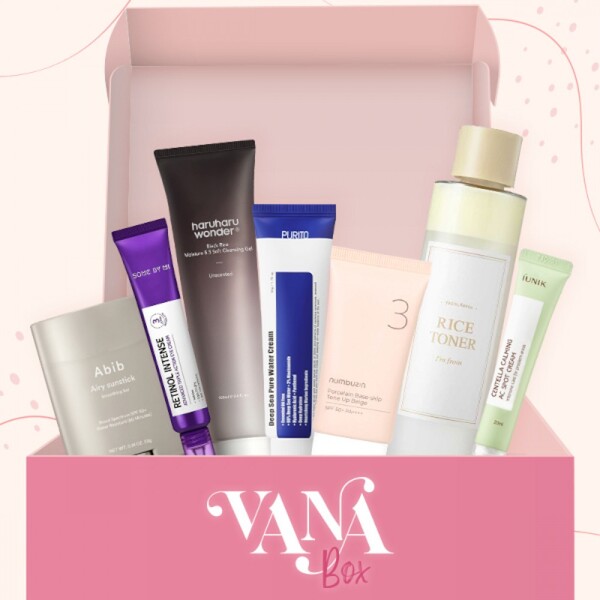 A kit set that's perfect to gift to a loved one or keep for yourself is our exclusive Hero Skin Collective VANA Box. This exclusive 7-piece kit offers you a variety of bestselling items from our top K-beauty labels that treat a wide range of skin concerns, with savings of over 40% off. We leaked all the details about it here and had our editor and VANA Influencers review it here - spoiler alert: you'll want to add it straight into your basket.
---
No. 3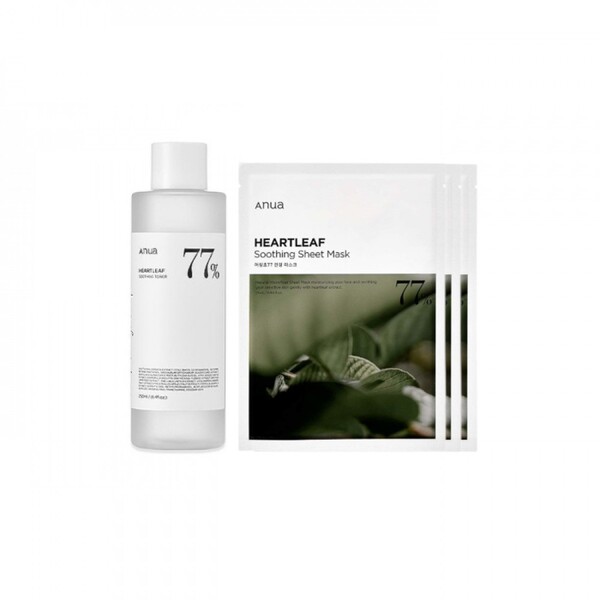 Courtesy of Korean Skincare Brand - ANUA
Enjoy the calming sensation of Heartleaf with the ANUA Soothing Set, made up of the K-beauty label's bestselling Heartleaf toner and sheet masks from the same collection. The former was made to be splashed on every day after cleansing to replenish moisture levels and soothe any sensitivity, while the latter acts as a pampering treatment to revitalize a stressed out complexion during the week.
---
No. 4
Haruharu WONDER - Black Rice Bakuchiol Eye Cream Duo Set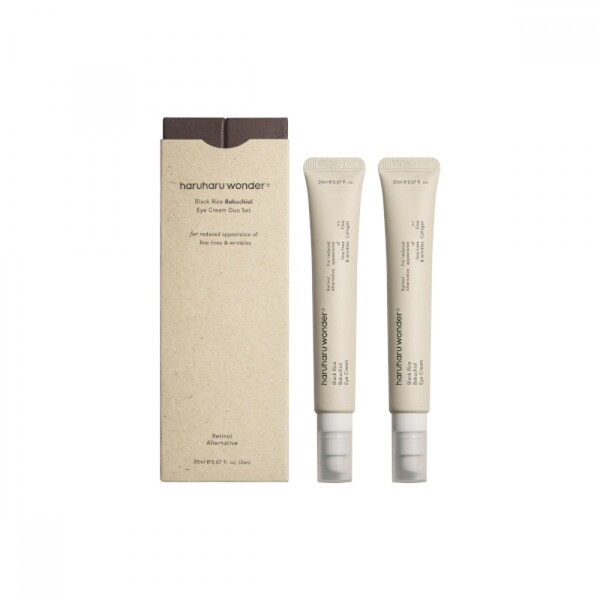 Courtesy of Korean Skincare Brand - Haruharu WONDER
You don't need invasive treatments to deal with dark circles and sagging undereyes; the ANUA Soothing Set makes these problems of the past. Black Rice, Bamboo Shoot Bark extract and Bakuchiol make up this rejuvenating cocktail that brightens up the undereyes and enhances skin elasticity, refreshing the skin without stickiness or residue. Just a grain-sized drop in the AM and PM can reawaken your entire complexion, as if you managed to grab your 8 hours of Zzz's.
---
No. 5
Holiday Collection: Lip Party Makeup Set
Is your makeup bag in need of an upgrade before your seasonal parties begin? Check out the Holiday Collection: Lip Party Makeup Set, consisting of 5 fan-favorite lip products from it girl makeup labels Romand, Etude House, peripera and Amuse. Be it recreating the viral idol glossy lip look or seeking a new signature shade, the squad has everything you need to nail your look of the day. Be ready for the lip envy that's sure to follow.
---
No. 6
Etude House - Moistfull Collagen Intense Skin Care Set
Courtesy of Korean Skincare Brand - Etude House
If plump, bouncy skin is your goal, you'll want the Etude House Moistfull Collagen Intense Skin Care Set in your arsenal. The line was made for restoring lost Collagen in the skin, thanks to marine Collagen found in all 5 items - 2 toners, 2 emulsions and a cream - of the set. Each product assists in relieving skin dryness and a lack of elasticity, promoting a bouncy and youthful complexion.
---
No. 7
MISSHA - Time Revolution 5X Bestseller Special Set
Courtesy of Korean Skincare Brand - MISSHA
No question about it, fans of the viral MISSHA Time Revolution collection need to know about the MISSHA - Time Revolution 5X Bestseller Special Set. Featuring full and deluxe sizes of the line's 2 best products, this set offers a luxurious skin experience powered by Probiotics and other skin-loving ingredients, sans the hefty price tag. Radiant, glowing skin is on the way - first step: adding this kit to your shopping cart.
---
No. 8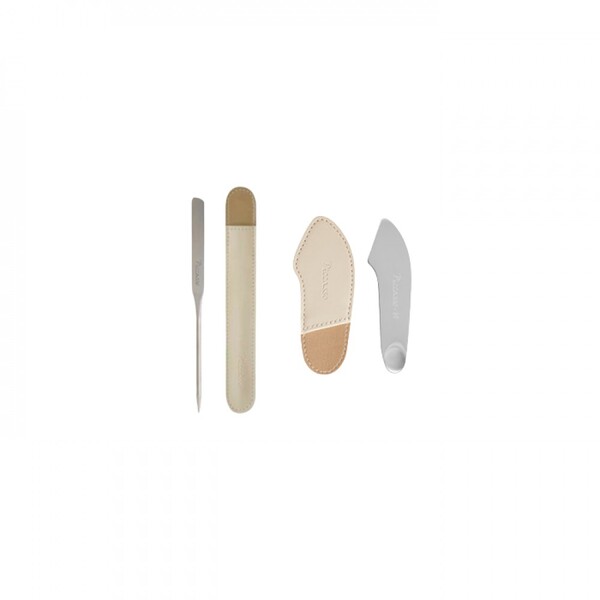 Courtesy of Korean Tools Brand - Piccasso
Korea's beauty industry innovation is seriously unmatched. Case in point: this Piccasso Makeup Spatula Set designed to help you achieve flawless base makeup. In it you'll find a slim spatula - reminiscent of a painter's tool - that applies base makeup thinly to the face for seamless application and blending, as well as a 2-way makeup spatula good for spreading on skincare AND makeup. If you hate getting your hands dirty when doing your makeup, this is the set for you.
---
No. 9
Dr.Ceuracle - Hyal Reyouth Moist Sun Set SPF50+ PA++++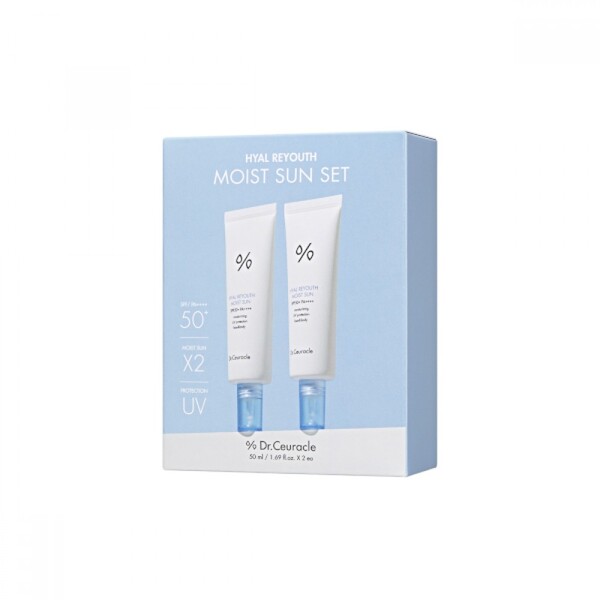 Courtesy of Korean Skincare Brand - Dr.Ceuracle
With Black Friday sales going on, it's always a good idea to stock up on everyday skincare staples to save a little extra coin. Our pick of choice? The Dr.Ceuracle Hyal Reyouth Moist Sun Set SPF50+ PA++++. This formula contains a whopping 10 types of Hyaluronic Acid to penetrate every layer of the skin and deliver lasting hydration, alongside protecting the skin against harmful sun rays. Panthenol and Niacinamide further support the skin by creating a protective barrier that blocks out irritants and aggressors.
---
No. 10
Stylevana - VANA Award 2023 Body Care Kit Set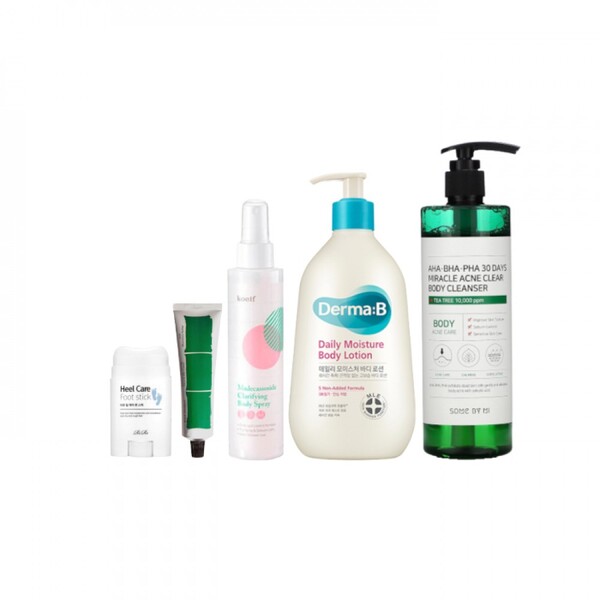 You can't go wrong with a bundle of VANA Award-winning products - the winners were voted for by you, after all. Indulge in this VANA Award 2023 Body Care Kit Set made up of 5 body care products that will have you covered from neck to toe, including *the* body spray to put an end to body acne and the body lotion to get you baby-soft skin. The goal is to get you feeling comfortable in your own skin, and there's no better way to do so than to give it some TLC.
---
No. 11
Isntree - Hyaluronic Acid Moisture Set
Courtesy of Korean Skincare Brand - Isntree
Calling all dry skin friends: the Isntree Hyaluronic Acid Moisture Set is guaranteed to drench your parched complexion back to life. The Stylevana-exclusive trio has a toner, cream and essence that all work towards upping the skin's moisture levels, helping the skin retain moisture in the long term, and revitalizing the complexion's natural glow. Fans of the set swear by its quenching benefits, pointing out the visible difference it makes on their skin.
---
No. 12
Shiseido - Fino Premium Touch Hair Mask Duo Set
Courtesy of Japanese Skincare Brand - Shiseido
If your hair's seen better days, it's time to invest in the Shiseido Fino Premium Touch Hair Mask Duo Set. In this set you get 2 pots of the top-selling J-beauty hair mask that coats strands in a nutrient-rich concoction of 7 essence ingredients, including Royal Jelly that encourages hair growth and Trehalose that protects the hair against dry conditions. Use this treatment 1-2 times a week to undo damage, smooth frizz, strengthen brittleness, and moisturize your mane.
---
Which kit set will you be taking home with you? Make sure you're following us on Instagram and Facebook, as well as keeping an eye on the VANA Blog, so you receive all the latest news, promos and information!