Just when you thought Korean skincare couldn't surprise you with anything new, it hits you with another mighty ingredient that unlocks a whole new skincare regimen for you. This time we're venturing into an all-star skincare ingredient called galactomyces, which can be found in many Japanese and Korean anti-aging products. Sounds like a perfect match for your skin? Here's everything you NTK about galactomyces and all the skincare products you should try!
---
What is galactomyces?
Galactomyces, aka Galactomyces Ferment Filtrate, is a type of yeast first discovered as a byproduct from the sake fermentation process. This ingredient first gained popularity in Japan where sake brewery has been a long-time dedicated tradition. People started to notice the effect of galactomyces as they saw all the elderly sake brewers have smooth, wrinkle free hands.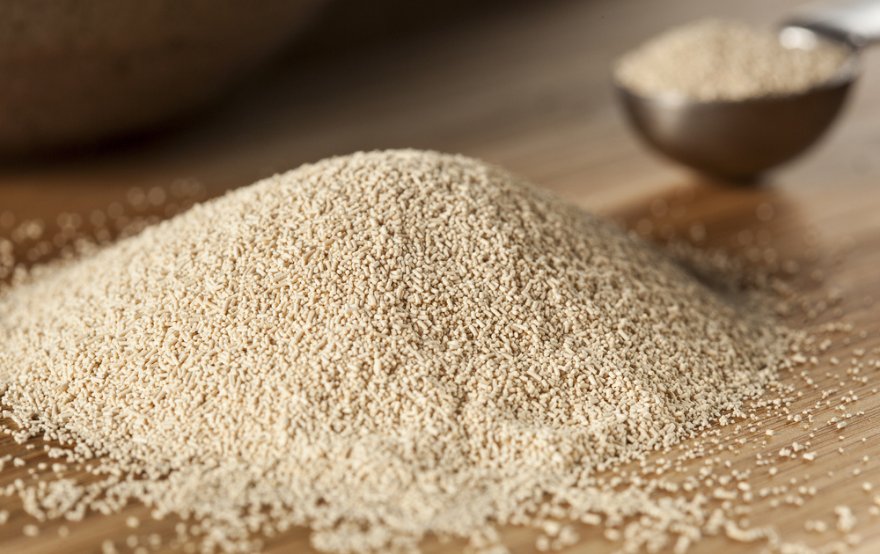 After years of research and studies, galactomyces has become a staple ingredient in many Japanese and Korean skincare products, especially face toners, essences, and eye creams. For example, Japanese beauty brand SK-II's signature Facial Treatment Essence (or Pitera Essence) is one of the top-rated galactomyces skincare products loved by many Asian beauty lovers.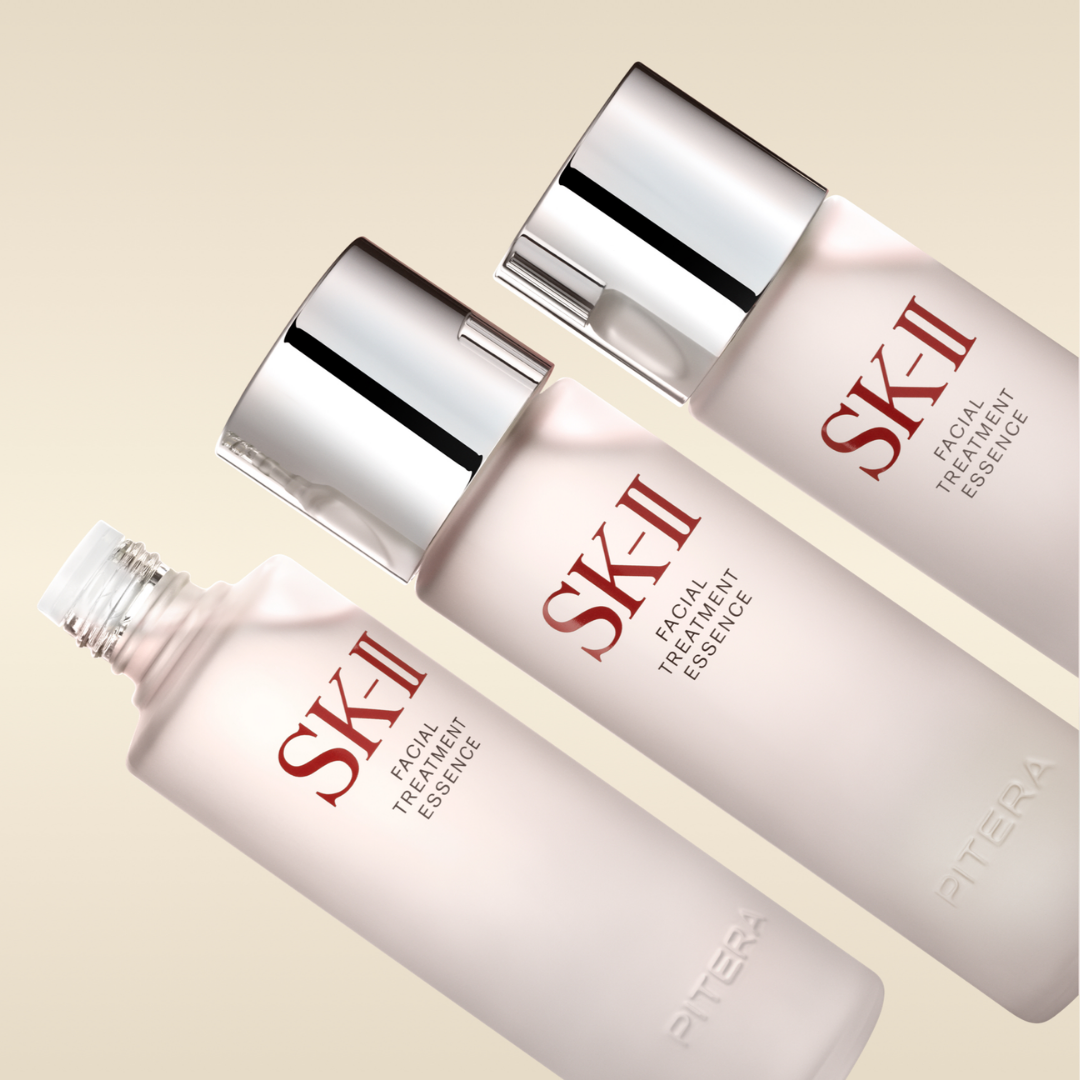 Courtesy of Japanese Skincare Brand - SK-II
Hailed as a game-changer in the world of anti-aging skincare, this sold-every-2-second essence holds one of the best Japanese beauty secrets featuring PITERA™ — the brand's very own patented formula derived from yeast fermentation. The fermented yeast from this anti-aging essence helps improve the texture and appearance of your skin with a powerful dose of easily absorbable vitamins and amino acids to improve fine lines and wrinkles while transforming your skin into a noticeably brighter and smoother complexion.
---
What does galactomyces do for skin?
Galactomyces are a great moisturizing agent and a great source of antioxidants, along with many other great skin-loving properties safe and suitable for all skin types. In Korean skincare, galactomyces-infused skincare products are often used for anti-aging, brightening, and more. Here's a breakdown of all the amazing skincare duties galactomyces have to offer for your skin conditions.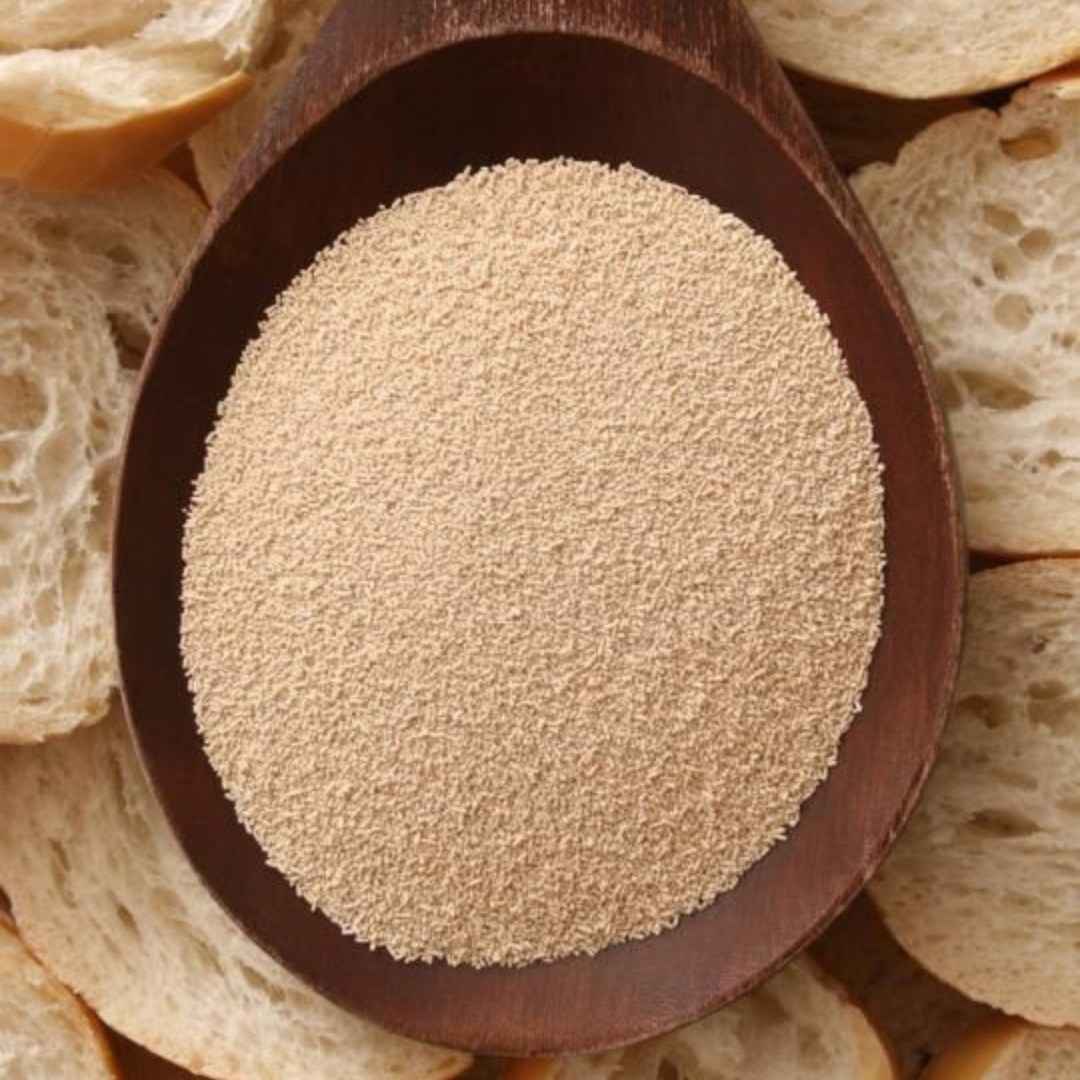 Skin Benefits of Galactomyces:
Strengthens moisture barrier

Combats signs of aging

Minimises the appearance of pores

Treats hyperpigmentation and dark spots

Evens out skin tone

Controls sebum production for oily skin
---
Best Korean Skincare with Galactomyces
Galactomyces Toner
We love seeing Korean toner + galactomyces join forces together because sometimes we want a hard-hitting face toner to set our face right after the cleansing step. Packed with galactomyces ferment filtrate, fermented peptides, proteins, minerals and Vitamin B1, the ONE THING Galactomyces Ferment Filtrate is a multi-tasker that will help achieve brighter and softer skin. It eliminates dead skin cells, restores moisture and enhances skin elasticity.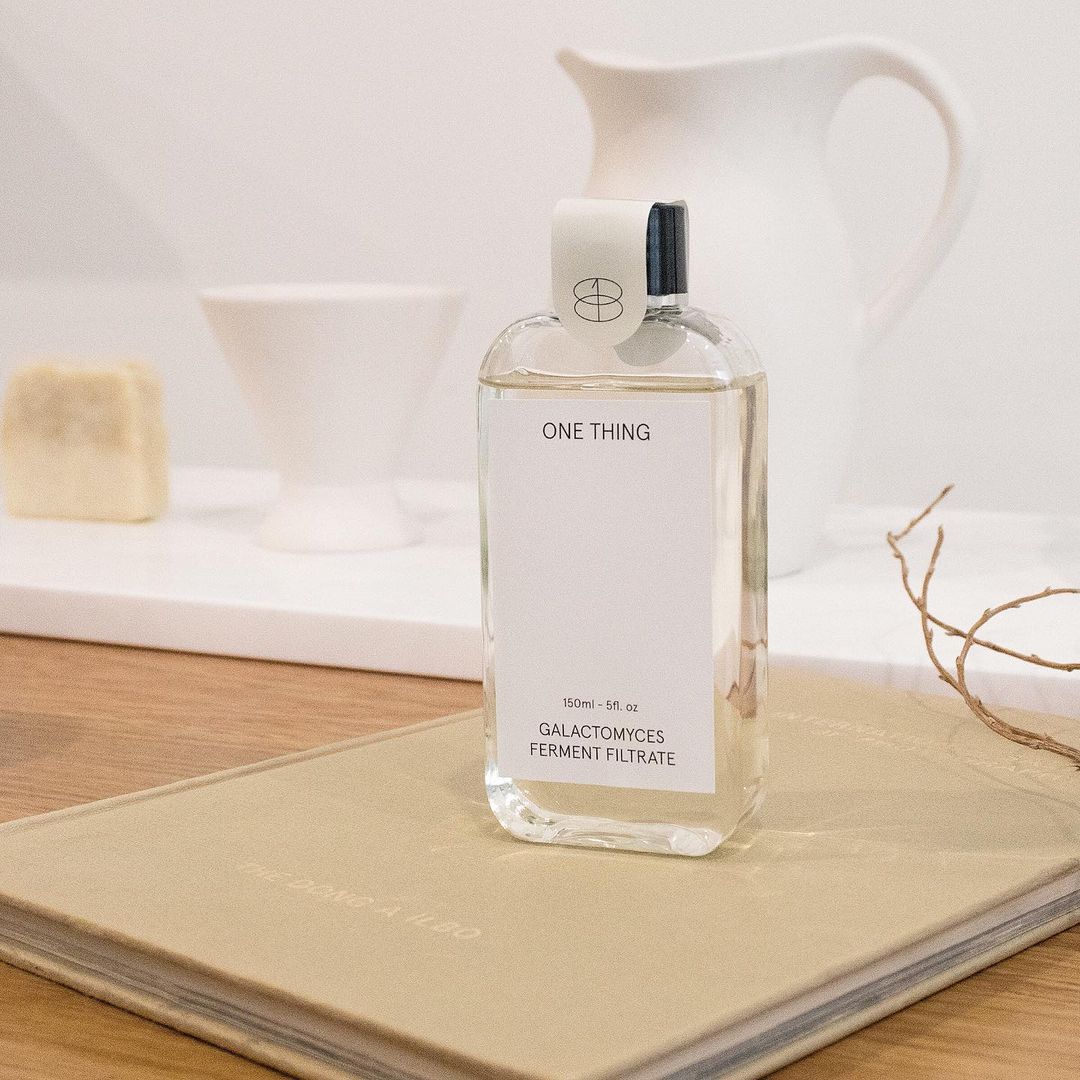 Courtesy of Korean Skincare Brand - ONE THING
If you're also dealing with dark spots and hyperpigmentation, we suggest the SOME BY MI Galactomyces Pure Vitamin C Glow Toner which will deliver additional brightening, thanks to a whopping 88% of galactomyces ferment filtrate + 1% pure ascorbic acid (a form of Vitamin C).
---
Galactomyces Essence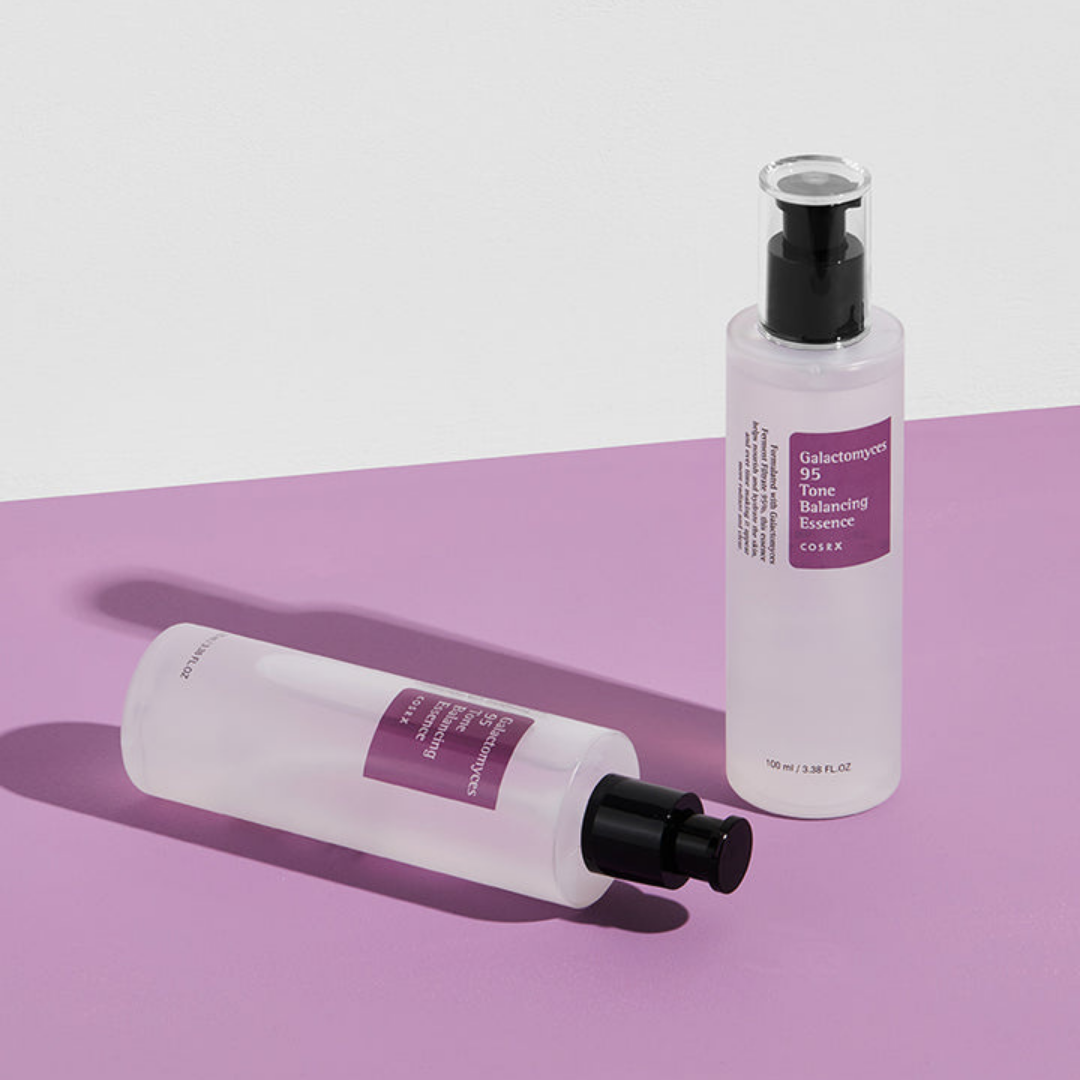 Courtesy of Korean Skincare Brand - COSRX
Make the COSRX Galactomyces 95 Tone Balancing Essence your staple in your daily skincare routine if your mature skin is waiting for a reverse-aging transformation. Formulated with 95% galactomyces ferment extract, the COSRX Galactomyces 95 Tone Balancing Essence is a great anti-aging skin treatment to help you combat any visible signs of aging, so only wrinkle-free days ahead!
Another skincare product that packs a serious punch is the PURITO Galacto Niacin 97 Power Essence. This PURITO essence is packed with not one but TWO all-star ingredients: galactomyces + niacinamides, which forms a strong protection layer to keep your dry skin hydrated and nourished during fall and winter.
---
Galactomyces Serum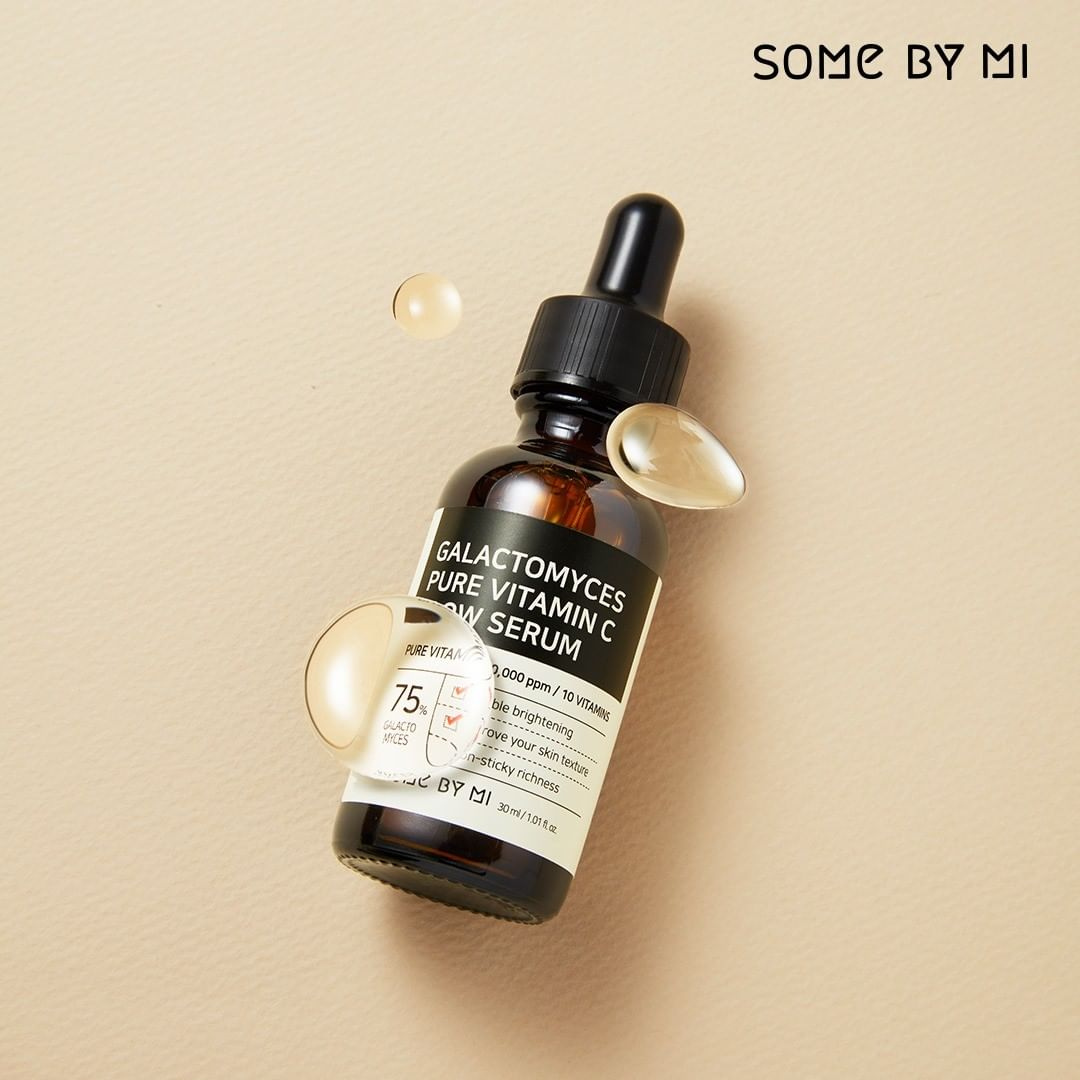 Courtesy of Korean Skincare Brand - SOME BY MI
Your dull, lacklustre skin is in need of a boost, and SOME BY MI's Galactomyces Pure Vitamin C Glow Serum is the booster shot you're looking for. SOME BY MI Galactomyces serum is one of our team's favorites as it pairs 75% galactomyces with 3% pure Vitamin C to brighten, moisturize, smooth and refine skin texture.
---
Galactomyces Face Cream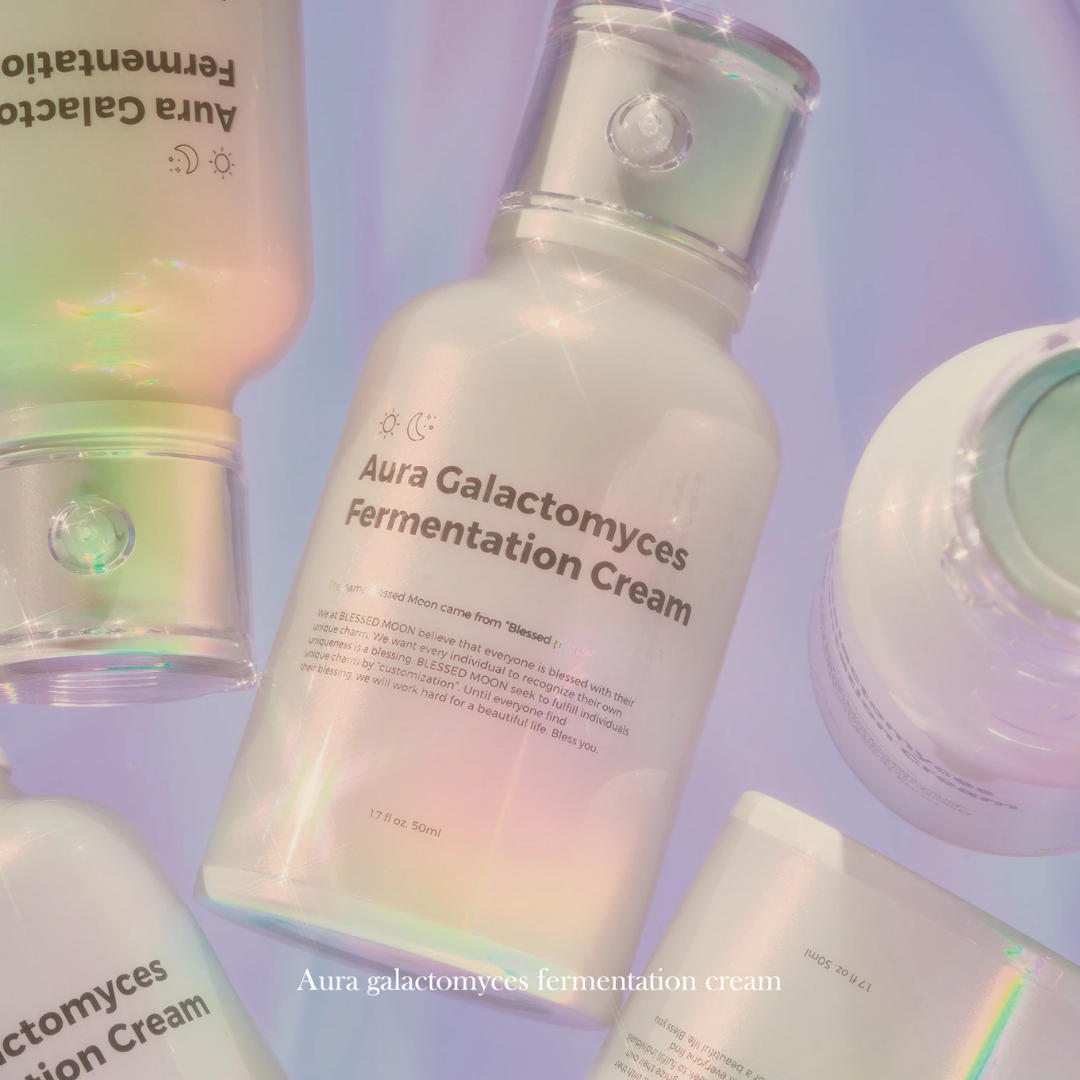 Courtesy of Korean Skincare Brand - BLESSED MOON
Derived from Korean's famous Rice Wine "Makgeolli", this BLESSED MOON Aura Galactomyces Fermentation Cream is a great moisturizer who like a hefty dose of Galactomyces to keep their skin hydrated and protected throughout the day. It also helps soften your skin texture and give your skin a glowing, radiant complexion, serving well as a pre-makeup moisturizer.
---
No matter your skin type or skin condition, galactomyces is the next skincare hero we can count on in order to achieve the perfect Korean glass skin complexion. So if you haven't introduced any galactomyces skincare products to your skincare routine, now's the perfect time! Follow us on Instagram and Facebook to get more instant product updates and skincare tips!