While growing a new life inside your body is amazing, your skin condition and your body are actually undergoing some rapid changes at the same time, urging for some intense TLC. Despite your skin type, the ingredients that you are introducing to your body are very important during pregnancy. No matter if you have just started your 40-week journey or in the middle of it, we have these over-the-counter Korean skincare and body care products to keep you pampered during pregnancy. From cleansers, sheet masks to moisturizers and serum, we've rounded up a list of pregnancy-safe Korean skincare products to manifest your mighty baby glow!
---
No. 1
Logically, Skin - Cleansing Logic Care Cleansing Foam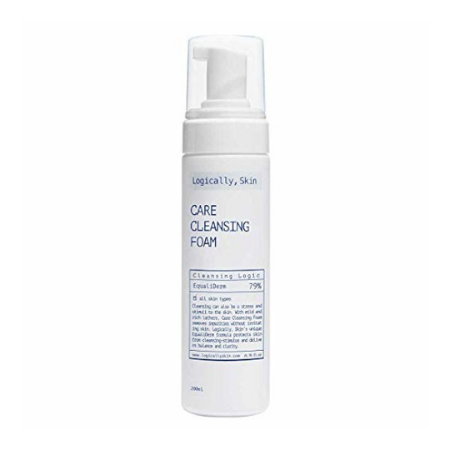 Courtesy of Korean Brand - Logically, Skin
Stylevana K-Beauty Review: You may experience some common skin conditions that pop up during pregnancy. But how to manage them? As you already know, cleansing is always the most important step in your skincare routine to first address any skin conditions. Out of all the cleansers out there, we recommend the Logically, Skin's Cleansing Logic Care Cleansing Foam. Free from alcohol, fragrance, essential oil, this cleansing foam combines the power of ceramide and fermented rice extract to instil antioxidant to tired skin, to moisturize dry skin, and to balance damaged skin conditions.
---
No. 2
Isntree - Green Tea Fresh Toner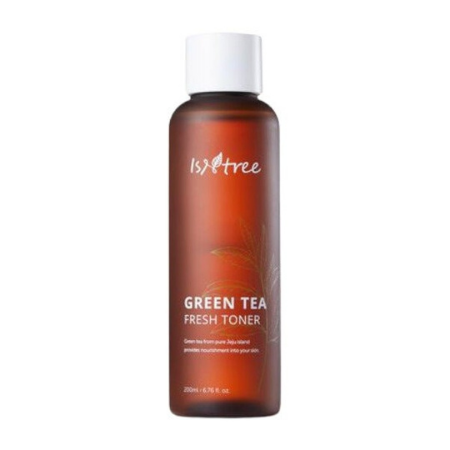 Courtesy of Korean Brand - Isntree
Stylevana K-Beauty Review: Even if you have clear skin before, you may find yourself having breakouts here and there during pregnancy. There are many over-the-counter treatments that you can find at Stylevana. So, what do we recommend? Free from alcohol, fragrance, essential oil, Isntree's Green Tea Fresh Toner features a blend of EWG green grade ingredients, including 80% green tea extract from Jeju Island and other plant extracts, to soothe and balance the flaring skin condition. The hydrolyzed hyaluronic acid and centella asiatica are also especially good for dry skin.
---
No. 3
SCINIC - First Treatment Essence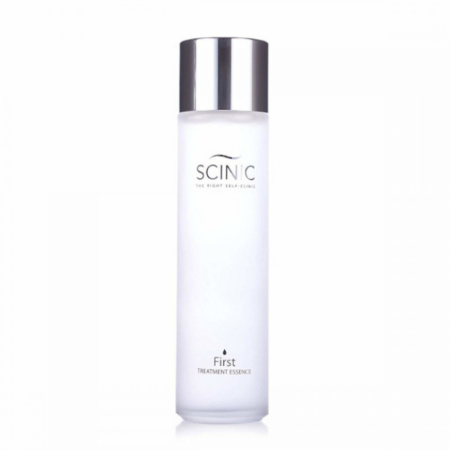 Courtesy of Korean Brand - SCINIC
Stylevana K-Beauty Review: Pregnancy is a beautiful miracle, but it may also take a toll on your skin. We are talking about the dull skin condition, which could be quite common because of hormonal changes. Instead of sitting and being stressed about it, there are a lot of Korean brightening skincare that could help. SCINIC's First Treatment Essence is formulated with galactomyces ferment filtrate and portulaca oleracea extract to rejuvenate stressed and dull skin, while promoting skin elasticity and replenishing moisture to dry skin. This essence will help maximize the absorption of other skincare products in latter steps.
---
No. 4
Courtesy of Korean Brand - iUNIK
Stylevana K-Beauty Review: No matter what skin type you have, breakouts or even flaring are quite common to happen during the first and second trimesters due to a surge of hormones. The surge of hormones can cause more sebum; hence your skin is more prone to pore clogging and inflammation. iUNIK's Tea Tree Relief Serum features a combination of tea tree extract, centella extract, sprout extract and niacinamide to help alleviate skin conditions while brightening dull, dry skin.
---
No. 5
BE PLAIN - Chamomile pH-Balanced Lotion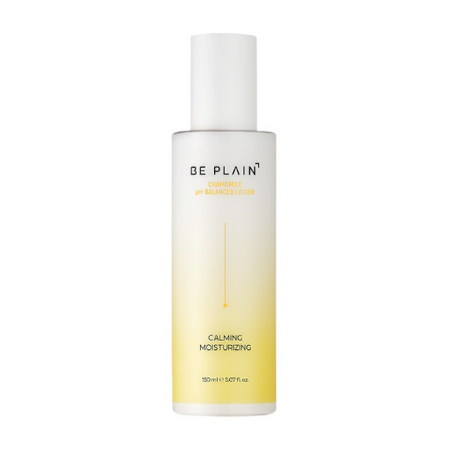 Courtesy of Korean Brand - BE PLAIN
Stylevana K-Beauty Review: Pregnancy comes with unexpected mood swings and moody skin can happen. With a high concentration of Chamomile flower extract at over 70%, BE PLAIN's Chamomile pH-Balanced Lotion is super effective in calming skin irritation and hormonal breakouts. Chamomile's antioxidant properties can help soothe the skin, reducing redness and blemishes, as well as more serious skin irritations like eczema, psoriasis, and rosacea. Despite the lightweight texture, this pH-balancing lotion delivers more nourishment than you could expect, leaving a luminous baby glow on your face.
---
No. 6
Sioris - You Look So Young Night Cream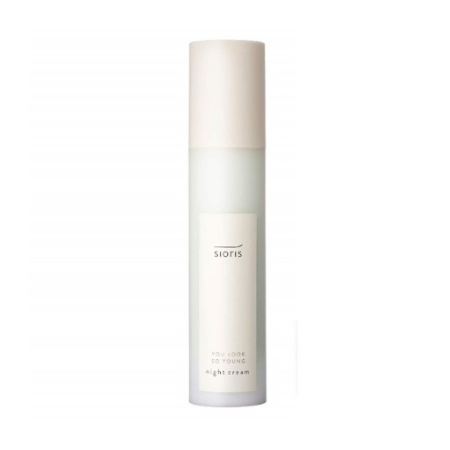 Courtesy of Korean Brand - Sioris
Stylevana K-Beauty Review: Apart from the dry skin condition, your skin may also become quite sensitive during pregnancy; it may even become very dry during breastfeeding. Therefore, you would definitely need a night face cream that feels more concentrated, allowing it to work wonder overnight. Great for all skin types, Sioris' You Look So Young Night Cream comprises 64% organic fruit water, 5% tamanu oil, green tea extract and centella asiatica. This face cream works overnight to heal and soothe dry skin, leaving your skin soft and revitalized in the morning.
---
No. 7
BEAUTY OF JOSEON - Centella Asiatica Calming Mask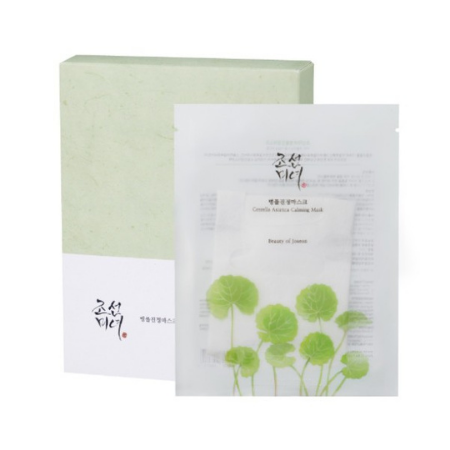 Courtesy of Korean Brand - BEAUTY OF JOSEON
Stylevana K-Beauty Review: Now you should have known the hormonal changes in pregnancy may result in many different skin conditions — darkening of skin, flaring, breakouts, dry skin and many more. Calming, soothing skincare products, be it a serum, moisturizer, face cream or mask, are definitely something you should add to your skincare routine during pregnancy. BEAUTY OF JOSEON's Centella Asiatica Calming Mask is formulated with 15% centella asiatica and 3 types of hyaluronic acid to moisturize skin and strengthen skin barrier while soothing any skin conditions. This face mask is made with ingredients that are EWG-based green grade, which are safe for your skin and the environment.
---
No. 8
primera - The Relief Cream For Stretch Marks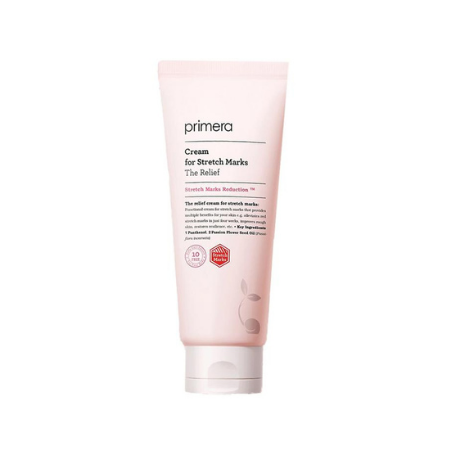 Courtesy of Korean Brand - primera
Stylevana K-Beauty Review: As your baby bump grows, you might notice some purplish streaks appearing on your belly, thighs, bottom or even arms. These could show up during the third trimester as your skin stretches and your hormones change. Stretch mark body cream can help with the itch and also fading the stretch marks. primera's The Relief Cream For Stretch Marks is a hypoallergenic cream that alleviates the stretch marks. It is formulated with EWG green ingredients, making it suitable to use during pregnancy and also for the sensitive skin type.
---
There are many things to consider during the 40 weeks of pregnancy; the skincare products and body care products that you use are definitely on the top of the list. Take note of our recommended pregnancy-safe skincare products, and enjoy your pregnancy! Check out K-Beauty Reviews by Audrey Victoria: 10 Pregnancy-Safe Korean Skincare Products for Mothers-to-Be for more skincare inspo!