Seasons are changing, so should your skincare regimen, my friend. For those who struggle with chronically dry skin, winters are tough and kind of a nightmare. That's why you need the right skincare products, nay, the right skincare ingredients to save your dry flaky skin and chapped lips from the wintry blues. Lucky for you, we're here to break down the 5 best skincare ingredients that your winter skincare routine shouldn't miss so let's see if you can spot your next winter favourites!
---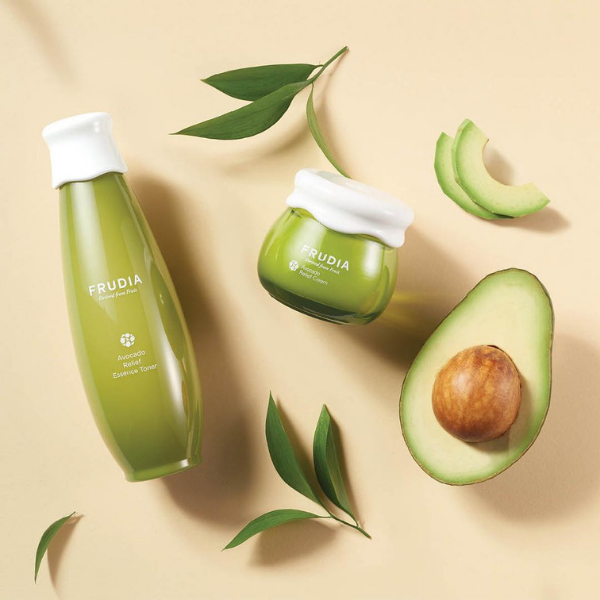 Courtesy of Korean Skincare Brand - FRUDIA
Surprise, surprise. This superfood (and super-YUM) ingredient is actually one of the best skincare companions for your dry skin during the winter season. Avocado is a rich source of essential oils, which explains why avocado skincare products are naturally nourishing and highly moisturizing to the skin, especially for the face and the scalp. Avocado is also packed with antioxidants and Vitamin E - a powerful team to keep your skin young, healthy and glowing. The nutrient-rich avocado also has anti-inflammatory properties to protect your skin from dry irritation and aging.
What We Recommend:
Adding avocado skincare products to your winter skincare routine can help restore your beauty in a lot of ways. Starting with FRUDIA's Avocado Relief skincare line, it is designed to soothe your dry sensitive skin with mild, skin-relieving formula. The Avocado Relief Essence Toner, formulated with 76% avocado extract, is one of the most-loved toners tried and approved by our VANA Family Influencer Cassandra Bankson, who has even swapped in this FRUDIA toner to replace her old, usual toners!
Pick Up Your Avocado Skincare Products for Winter
---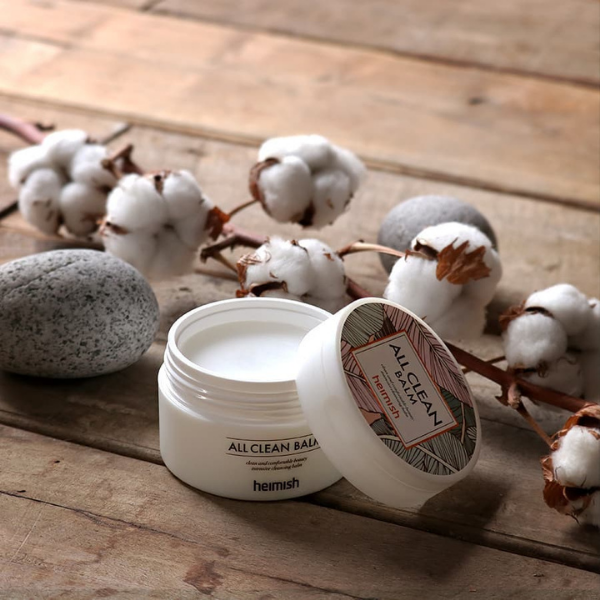 Courtesy of Korean Skincare Brand - heimish
Shea butter is considered the hero ingredient for treating dry skin and sensitive skin condition for its rich source of fatty acids and vitamins. These components help soften and moisturize your dry skin effectively. Another great thing you'll appreciate about shea butter is its anti-inflammatory and skin healing properties, which can stabilize your sensitive skin condition with lasting results. The enriched tree-nut oil component of shea butter will soak into your skin, forming a smooth and soft barrier to improve your rescue-needed skin condition. So, if you're tired of seeing true damaged skins with cracked and flaky surfaces, start introducing shea butter to your winter skincare routine.
What We Recommend:
Awarded as one of our bestselling facial cleansers - heimish's All Clean Balm, a beauty wonder that will make your daily cleansing step 10 times better and easier. Loved by our VANA Family Influencer Cassandra Bankson who introduces this cleansing balm to her glass-skin skincare routine, this heimish's All Clean Balm will evolve into an oil-like solution that melts into your pore to break down and emulsify your makeup and dirt, all thanks to the rich and nourishing formula featuring Shea Butter, Rose Extract, and Tea Tree Leaf Oil.
Best Shea Butter Products for Your Dry Skin
---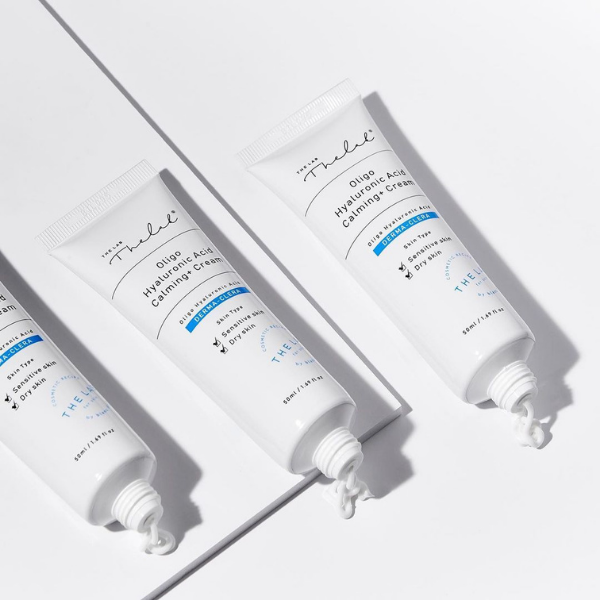 Courtesy of Korean Skincare Brand – THE LAB by blanc doux
Hyaluronic acid is probably one of the buzziest (and busiest) skincare ingredients when winter rolls around. It serves as a humectant which draws and holds water to the skin's surface, retaining water to keep your skin tissues hydrated and moist. That's why this powerful humectant often dominates your winter skincare regimen as it can instantly plump fine lines and make your skin look as glowy and dewy as the coveted Korean glass skin complexion. Hyaluronic acid plays well with most other skincare ingredients and can be paired with peels, retinols, vitamins, and other acids too.
What We Recommend:
Introducing THE LAB by blanc doux's Oligo Hyaluronic Acid Calming+ Cream, the best winter skincare product your dry skin ever needs. Formulated with low molecular mass hyaluronic acid, this lineup invigorates skin with plenty of moisture, while fortifying its barrier with a quick-absorbing essence type formula.
Best Hyaluronic Acid Products for Your Dry Skin
---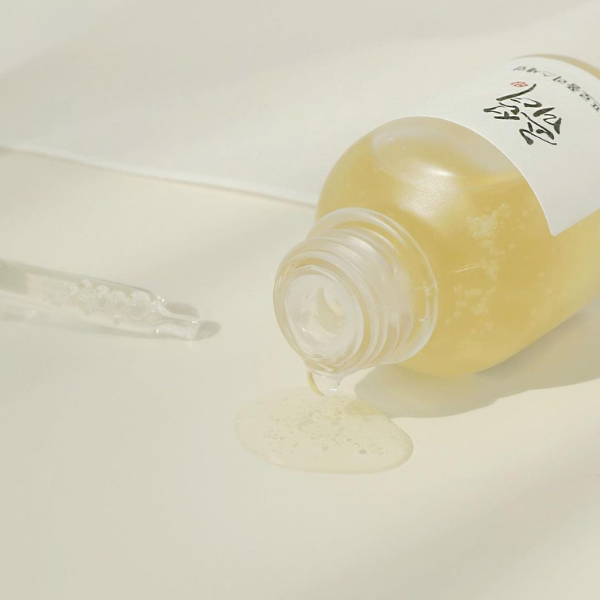 Courtesy of Korean Skincare Brand - BEAUTY OF JOSEON
Niacinamides are an active form of Vitamin B3 - something our body will naturally form on its own when we eat certain foods like beets, leafy vegetables and eggs. It is a mighty skincare ingredient for a lot of skin benefits, including hyperpigmentation treatment, enhancing skin barrier function to prevent transepidermal water loss (TEWL) and improves dry skin condition and rosacea.
What We Recommend:
The BEAUTY OF JOSEON Glow Serum : Propolis + Niacinamide is highly nourishing for stress-worn skin, and helps treat skin inflammation like acne. ICYMI, propolis is naturally antiseptic and anti-inflammatory which helps soothe acne-prone skin and brighten dark spots. This cult-favorite face serum is also enriched with 2% niacinamide which helps restore and revive your lackluster complexion with a renewed glow.
Add Niacinamide to Your Winter Skincare
---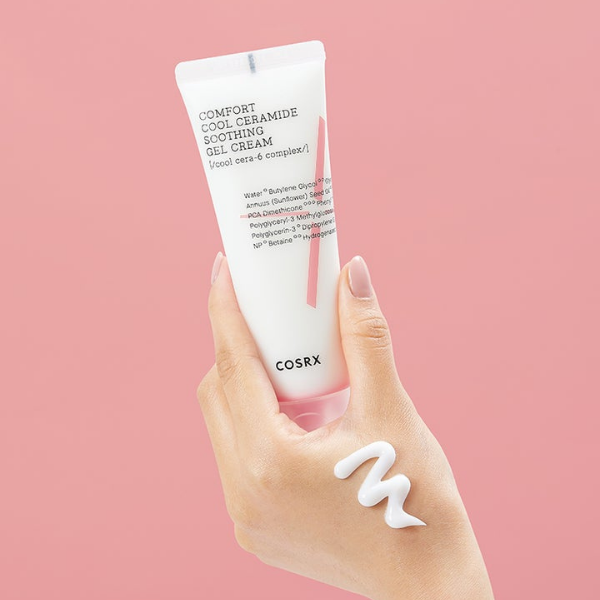 Courtesy of Korean Skincare Brand - COSRX
Similar to niacinamide, ceramide is also a skincare hero who specialises in strengthening skin barrier function. This skincare ingredient helps your skin hold on to moisture while helping form its protective barrier to prevent moisture loss and visible damage from environmental stressors. Putting ceramides and hyaluronic acid together for your winter skincare routine helps provide better support to your skin barrier as they are good for trapping in moisture to keep your dry skin hydrated throughout the day.
What We Recommend:
For chronically dry skin, the best comfort and hydration support your skin barrier could ask for will come from COSRX Balancium Comfort Cool Ceramide Soothing Gel Cream. This soothing gel cream is the ulimtate solution to relieve and soothe skin exhaustion from daily environmental stressors overnight. It is formulated with skin-identical dream team - hyaluronic acid and ceramides - to form a powerful protective layer and a healthy moisture barrier to keep weakened skin and sleep deprived skin well-nourished and recharged.
The Ceramide Heroes You Just Can't Miss
---
Give your dry skin a break and treat it right with the best skincare ingredients this winter. Check out our most-favorite hydration holy grails and more winter essentials to keep your skin hydrated throughout the dry season! Follow us on Instagram and Facebook to get more instant product updates and skincare tips!