In case you didn't hear, our latest Hero Skin Collective VANA Box has landed! We've broken down the details of this 7-piece superhero set that saves you over 40% OFF here, and it's safe to say this edition of our VANA Boxes is a major win for your skincare routine. It's not just us who thinks that: our Stylevana Influencers give it their full approval! For all the insider details and reviews, read about what our editor and VANA Family have to say about the newest VANA Box drop and why you'll want to shop for it before it sells out forever - keep scrolling to get started.
---
Editor's Review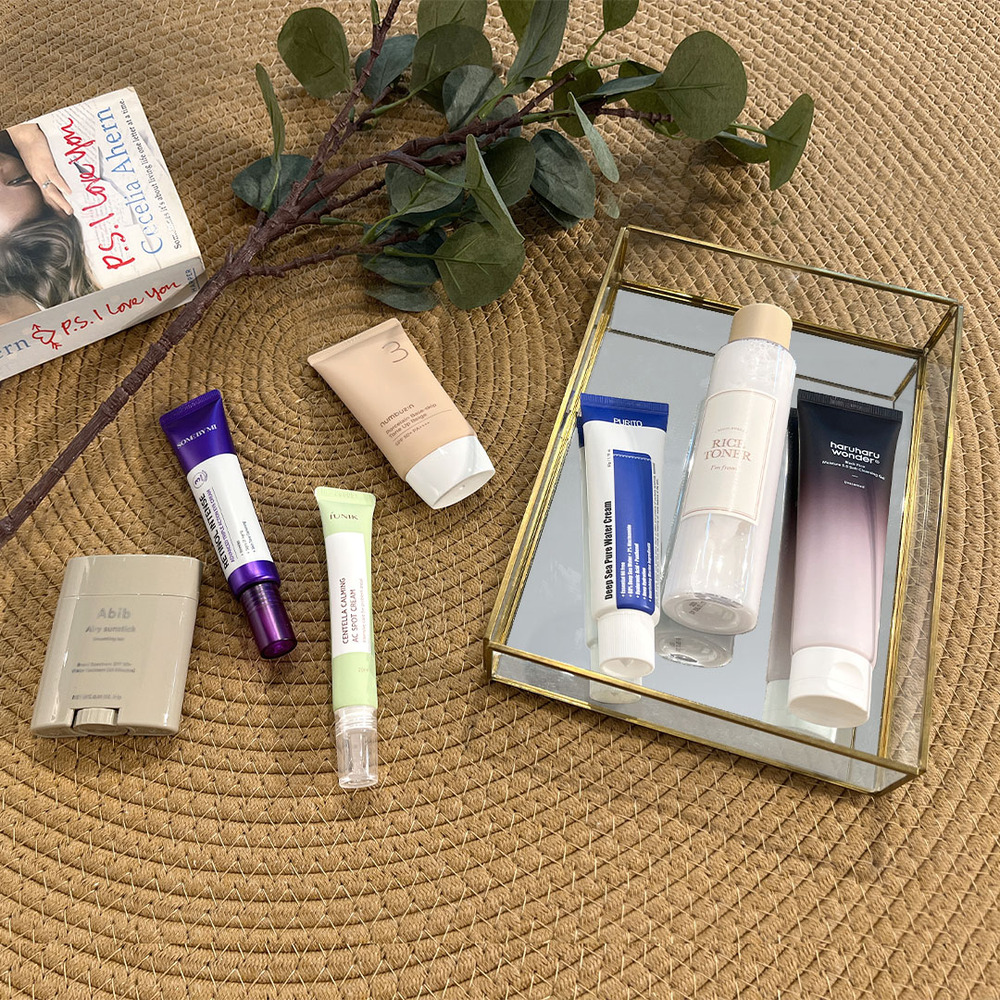 The Haruharu WONDER Black Rice Moisture 5.5 Soft Cleansing Gel kicks things off, softly cleansing the skin as it transforms from gel into a cushy foam. There's no tugging or dryness of the skin when using this, and the skin feels well hydrated coming out of cleansing. Some cleansers can make my skin feel stripped after I wash it off, but this cleanser is a far cry from that.
The I'm From Rice Toner delivers that needed splash of fresh hydration right after cleansing. It's an uber-light formula that feels oh-so-nourishing when applied, and the skin instantly becomes dewy and bouncy. Seriously, if you're after a glass skin complexion this is the thing you need to achieve that. Over time the skin becomes more translucent and clear, resembling, well, glass.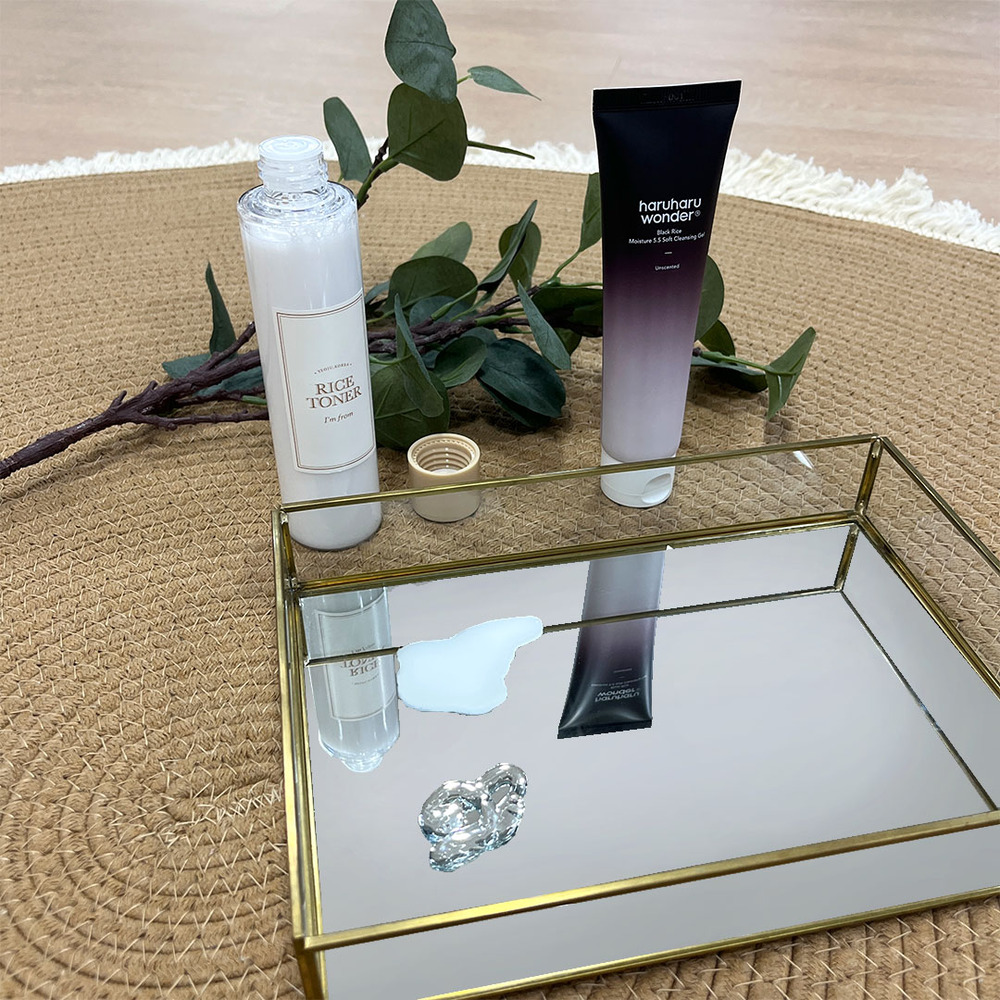 I love a good hydrating moisturizer, but hate any heavy textures that feel like they're weighing down my skin. The PURITO Deep Sea Pure Water Cream feels like it's drenching my skin in hydration, but after fully sinking into the skin it's undetectable. That's not to say it dissipates without benefiting the skin in any way; in fact, the skin feels moisturized for hours on end after putting this on.
As I'm still in my early 20's, I don't have to worry about fine lines just yet, but it's always good to use products that treat signs of aging preventatively. The SOME BY MI Retinol Intense Advanced Triple Action Eye Cream keeps the undereyes hydrated and smooth, slowly eradicating my dark circles over time. Because it's an effective fine line smoother, I also like to apply this on my smile lines to help plump up the skin in those particular areas.
To quell a spot ASAP, the iUNIK Centella Calming AC Spot Cream is a lifesaver. I can just spot-apply this to my blemish at bed time, and when I wake up the next morning it's significantly diminished, if not completely gone. The Centella Asiatica component is particularly useful for calming angry skin and redness - it's typically these aspects that make a blemish look more scary than it actually is.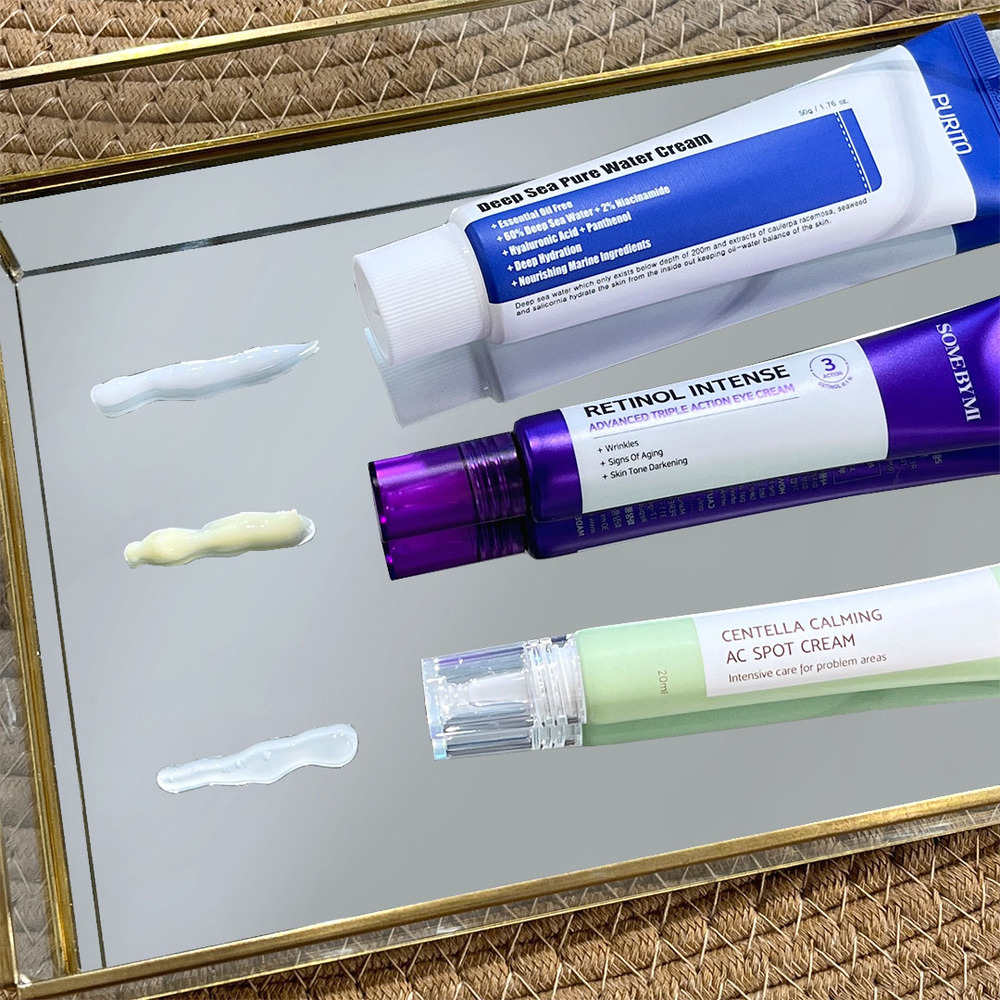 If you have lazy days like me when you don't feel like putting on a full face but still want to look put together, the numbuzin No.3 Porcelain Base-skip Tone Up Beige SPF50+ PA++++ is *so* handy. It smooths over the skin effortlessly to even skin tone, provides some coverage, and makes my skin look healthy and bright. I like how it combines so many functions in one so I can save a few more minutes in the morning without sacrificing important steps in my routine.
Every time I apply the Abib Airy Sunstick Smoothing Bar SPF50+ PA++++, it genuinely blows me away with how smooth it feels on the skin, and how invisible it appears to be. No matter how many times I apply it, my skin still looks and feels unburdened by the product, as if nothing has even been applied. The convenience of its shape and size is definitely a bonus because I can take it anywhere to reapply my SPF, and the contours of the stick make it easy to swipe it on in a cinch.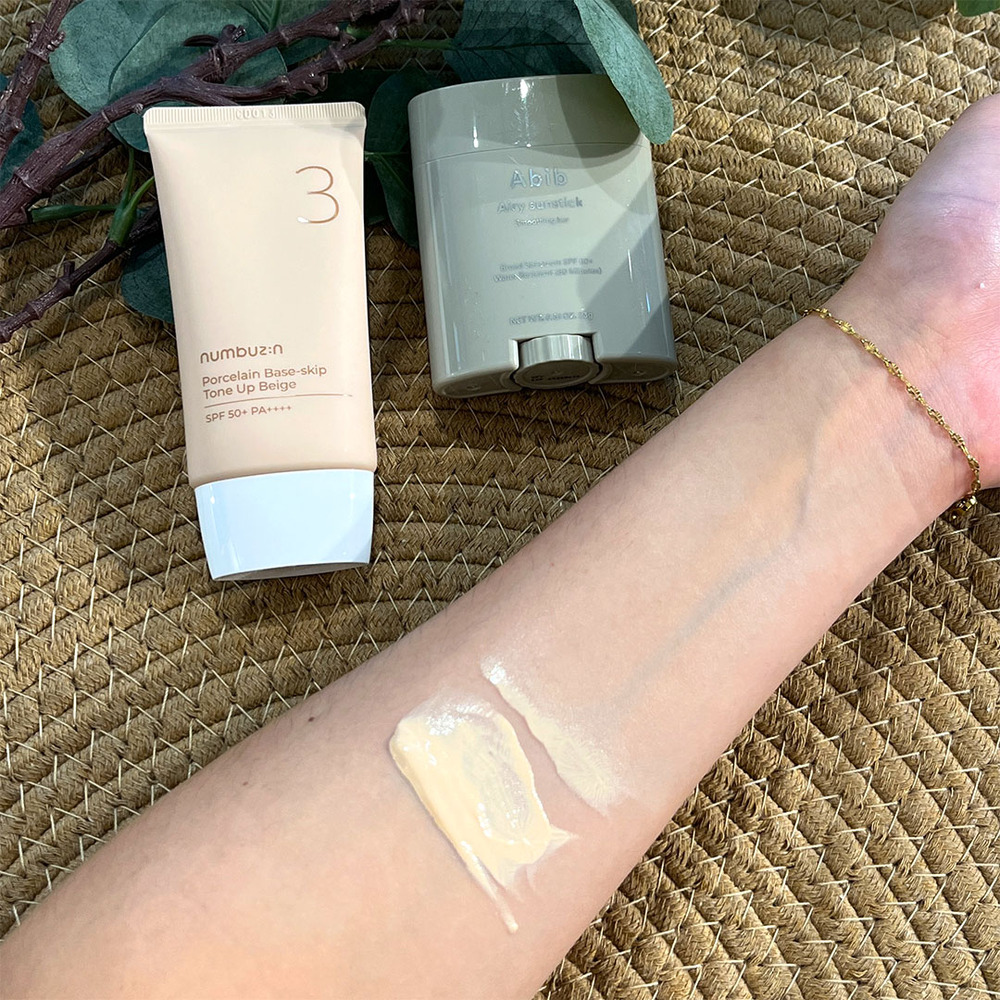 ---
Stylevana Influencer Reviews
1. Elioli Internacional Beauty Box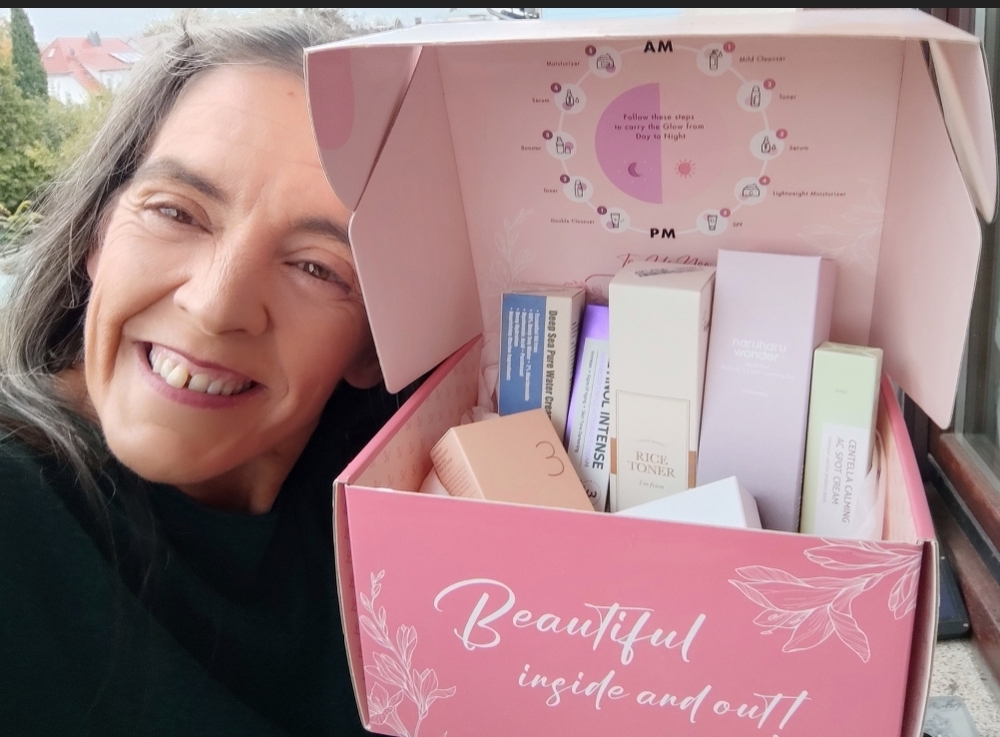 Courtesy of Elioli Internacional Beauty Box
REVIEW: "This box is perfect for me every day. The Haru Haru cleansing gel followed by the rice toner to start and end the day. With my skin hydrated and clean, I take advantage of the Purito cream to maintain my hydration throughout the day, and I apply the IUNIK cream to more specific areas. Then the Numbuzin makeup base with SPF50, and in my bag I have the Abib sunscreen; and of course the SOME BY MI eye contour I can't forget before going to bed."
*Use code [INF10ELIOLI] for 15% OFF
---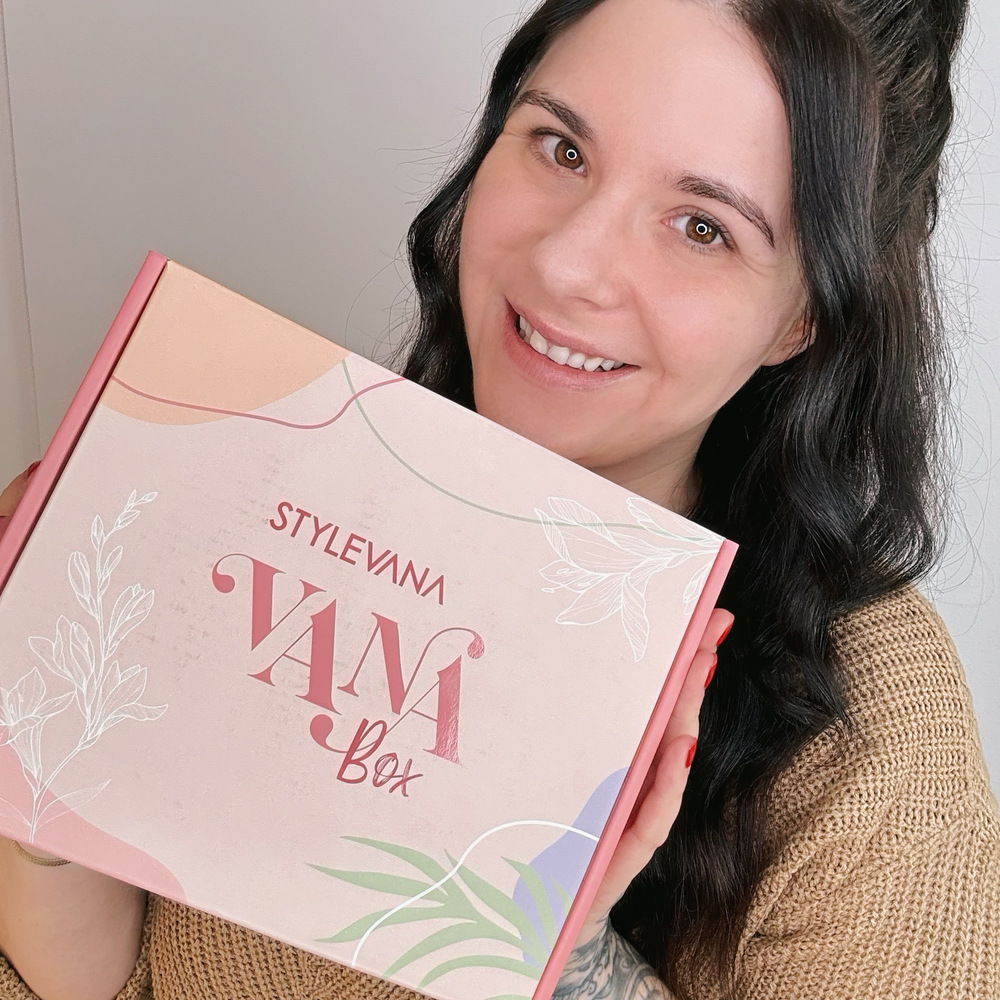 REVIEW: "The VANA Box is great for putting together a skincare routine. The price advantage is ingenious. You get full size products and can test through at your leisure. The best thing: it is without a subscription. My favorite box!"
*Use code [INF10SCHIKITAS] for 15% OFF
---
Courtesy of Kathrins Welt Und So
REVIEW: "The VANA Box is not only on a price point you need to love; it is always filled with wonderful skincare products you will love more. Everything you need for a skincare routine is carefully selected. Perfect also for beginners and already K-Beauty lovers. From cleansing, hydration to protection for your skin, it's all you need. It's always a little joyful moment to open the pretty and lovely packed box, and after this comes a full Me-Time moment in the bathroom. I'm always satisfied with the Boxes."
*Use code [INF10KATHRIN] for 15% OFF
---
REVIEW: "STYLEVANA is at it again with another AMAZING VANA box!! Filled with the best skincare products to keep your skin looking its best and keeping it protected as well. This is the best way to get your hands on great brands and products at a discounted rate all ready in one convenient kit!"
*Use code [INF10SHECRAFTY] for 15% OFF
---
If you haven't shopped your Hero Skin Collective VANA Box yet, don't miss out! Make sure you're following us on Instagram and Facebook, as well as keeping an eye on the VANA Blog, so you receive all the latest news, promos and information!