September is Skin Care Awareness Month and as skincare aficionados, we had to give it its time in the spotlight! As the body's largest organ, it's important to listen to your skin's needs. Be it protection, recovery or nourishment, taking good care of your skin is beneficial for looking and feeling your best. We've scoured the 'net and your feedback to pick out the top 5 skincare concerns that we'll break down and get into. If your concerns tick any of the following boxes, use this as a guide on how to treat your skin with the most suitable ingredients and products. Let's begin!
---
1. Fine Lines and Wrinkles
Aging is a natural part of the life cycle and it's completely normal to want to fortify skin against signs of aging. One of the biggest indicators of aging skin is fine lines and wrinkles, which can even form prematurely on the skin in the face of environmental aggressors. Not all hope is lost: with the right skincare, you'll be able to stimulate collagen production to plump up fine lines and strengthen the skin barrier to support healthy, youthful skin as you age gracefully.
Isntree - Hyper Retinol EX 1.0 Serum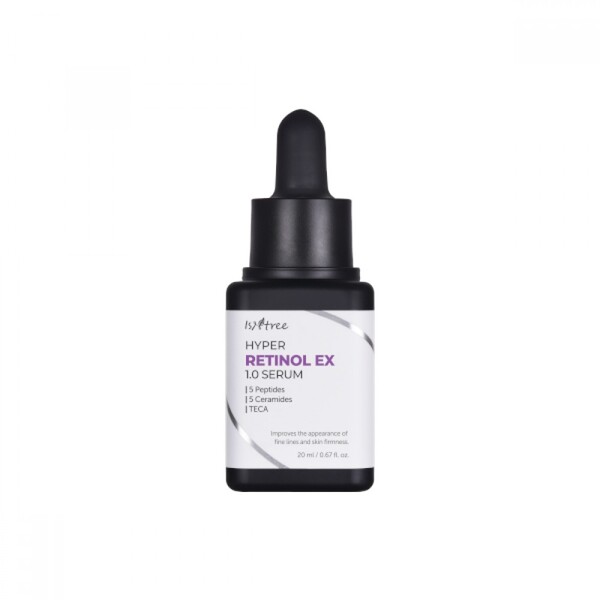 Courtesy of Korean Skincare Brand - Isntree
Worried about premature wrinkles? Take action with the Isntree Hyper Retinol EX 1.0 Serum, a booster that promotes well-aging with Retinol, Retinyl Palmitate and Bakuchiol. This potent trio intensively improves the appearance of fine lines and supports skin elasticity, leading to a firm and even complexion. If that wasn't impressive enough, it also reduces enlarged pores and corrects skin tone discoloration.
MARY&MAY - 6 Peptide Complex Serum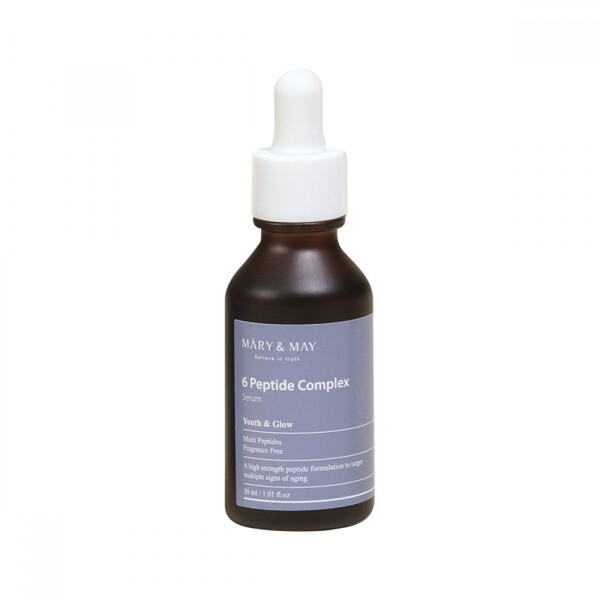 Courtesy of Korean Skincare Brand - MARY&MAY
Sensitive skin users who don't get along with Retinol can opt for the MARY&MAY 6 Peptide Complex Serum, which utilizes the synergy of 6 kinds of Peptides to regenerate and restore the complexion. They're matched into a golden ratio to pump up collagen and elastin production, components that support skin firmness and elasticity. The moisture-rich formula is fresh and lightweight, sinking into the skin with ease.
---
2. Dark Circles
Whether you stayed up too late scrolling down your feed (hi @stylevana_sv) or it's all down to genetics, dark circles can make you appear more tired than you actually are. This is where eye cream comes in handy; many argue that eye cream is merely a glorified moisturizer and using your normal face cream will suffice, but there are many eye creams out there that are specially formulated with beneficial ingredients to address your skin concerns. Plus, the undereye skin is much more delicate than the rest of your face and a face moisturizer may be too overbearing.
Haruharu WONDER - Black Rice Bakuchiol Eye Cream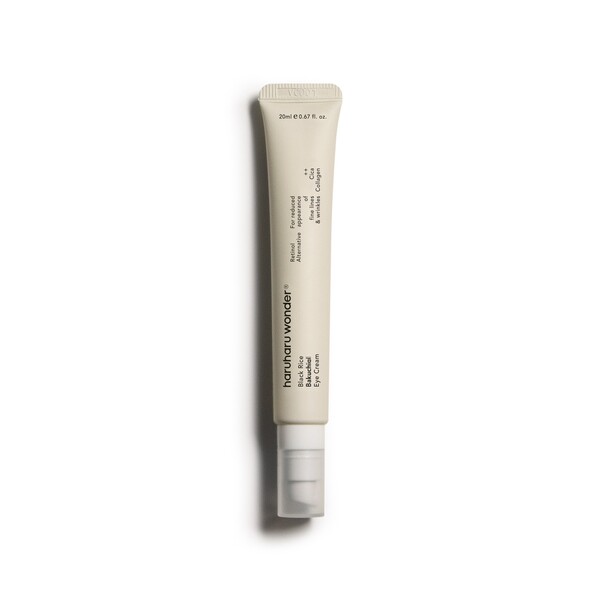 Courtesy of Korean Skincare Brand - Haruharu WONDER
What do you get when you combine Black Rice with Bakuchiol? According to the Haruharu WONDER Black Rice Bakuchiol Eye Cream, eye-opening magic. Its 2 star ingredients work together to bring dark circle and skin pigmentation relief, as well as iron out fine lines and wrinkles. A patented Super Absorption technology is employed to quickly deliver the active ingredients to the skin, improving under eye skin concerns over time.
Goodal - Green Tangerine Vita C Dark Circle Eye Cream
Courtesy of Korean Skincare Brand - Goodal
Get ready for firm, bright undereyes - the Goodal Green Tangerine Vita C Dark Circle Eye Cream is ready to bring you that 0-100 transformation. It's spiked with Green Tangerine extract and Vitamin C derivatives to improve melanin formation without causing irritation, while Adenosine and Peptide are added to boost skin elasticity. The dense, moisture-filled texture glides onto the skin and can be used day or night, fitting into your skincare routine seamlessly.
---
3. Skin Texture
Skin texture refers to skin that looks rough, uneven, or dull. It's largely due to a buildup of dead skin cells on the skin's surface, in some cases because of excess dryness or eczema. This impacts the skin's appearance and makes it prone to acne and blemishes. The key to tackling skin texture is a consistent exfoliation routine that clears away the unwanted dead skin cells and assists cell turnover, revealing clearer, smoother skin. You can finetune the frequency of exfoliation according to what your skin needs, but a good rule of thumb is to start with once a week before moving on to 2-3 times a week.
By Wishtrend - Mandelic Acid 5% Skin Prep Water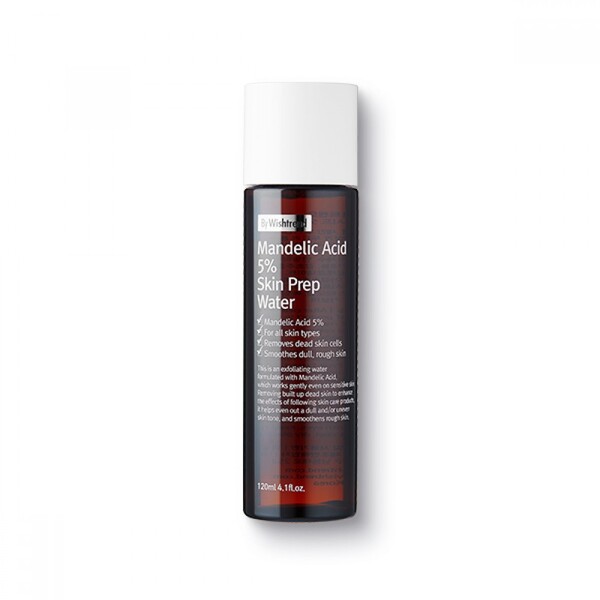 Courtesy of Korean Skincare Brand - ByWishtrend
5% Mandelic Acid serves as a gentle, low-irritation exfoliator in the By Wishtrend Mandelic Acid 5% Skin Prep Water. This product is intended to be used on clean skin at the start of your routine, as to clear away debris and allow your skincare to be fully absorbed into the skin. Also on its ingredients list is a skin-loving trio of Panthenol, Centella Asiatica and Beta-Glucan to supply moisture and regulate sebum levels.
The Ordinary - Azelaic Acid Suspension 10%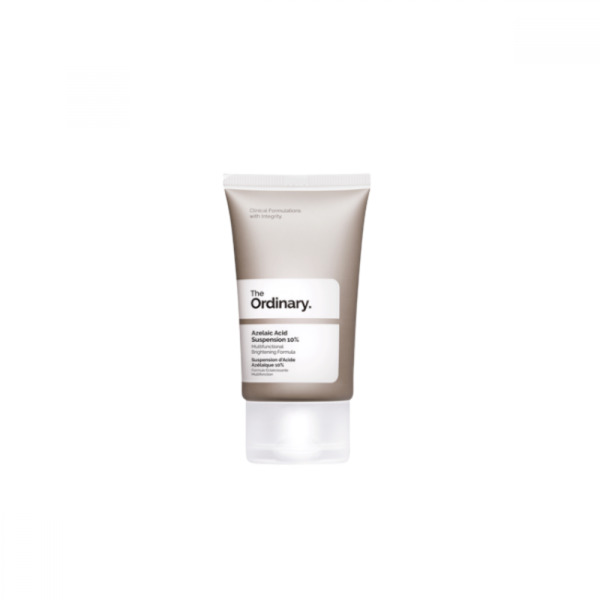 Courtesy of Skincare Brand - The Ordinary
For anyone unfamiliar with Azelaic Acid, here's the lowdown: this grain-derived antioxidant exfoliates the skin to promote cell turnover and remove buildup in the pores. The Ordinary's Azelaic Acid Suspension 10% harnesses this ingredient in a cream-textured booster, perfect for anyone dealing with the fickle nature of skin unevenness and blemishes. It's made to be used by all skin types to eliminate rough texture, dullness, redness, and patchiness.
---
4. Hyperpigmentation
You'll spot hyperpigmentation on your face by dark marks or patches that are a result of excess melanin production. These can appear on your skin after a breakout or excess sun exposure and while the best cure is prevention (in this case sebum regulation and SPF), treatment is the next best solution to getting rid of hyperpigmentation. We broke down the best ingredients to treat this skin concern here, but below you'll find options that are just as effective and beneficial to the skin.
Viegano - Licorice Root + Tranexamic Acid Vegan Brightening Serum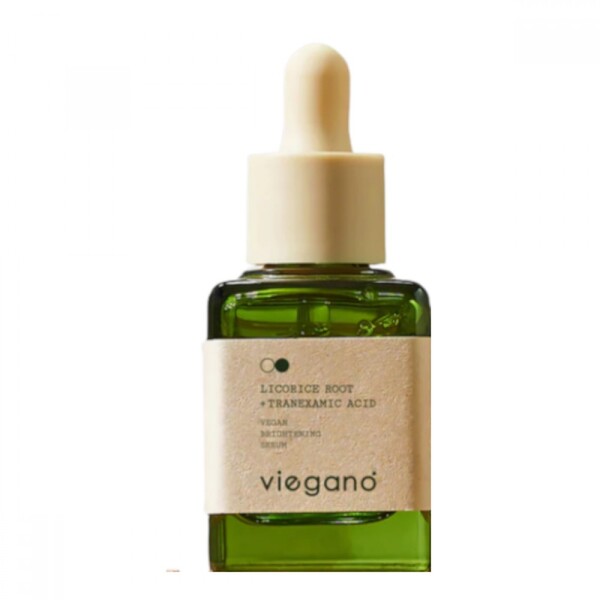 Courtesy of Korean Skincare Brand - Viegano
With the Viegano Licorice Root + Tranexamic Acid Vegan Brightening Serum, its namesake ingredients take the reins to correct uneven skin tone, fade dark spots, and enhance the skin's overall radiance. It's further supported by Arbutin, an antioxidant that diminishes age and sun spots, and Niacinamide, the all-rounder vitamin that protects the skin. Users note that the light texture absorbed easily, and left the complexion feeling supple and smooth.
SOME BY MI - Galactomyces Pure Vitamin C Glow Serum
Courtesy of Korean Skincare Brand - SOME BY MI
Post-blemish pigmentation can be a pain to get rid of, but luckily the SOME BY MI Galactomyces Pure Vitamin C Glow Serum is well-versed in grappling with such skin concerns. The dynamic duo of 75% Galactomyces and Vitamin C erase dark spots while visibly brightening the skin, inducing a natural glow that fans of the serum can't get enough of. The serum also removes dead skin cells and irons out fine lines to help maintain clear, youthful skin.
---
5. Weak Skin Barrier
The skin barrier acts, as one would decipher from its name, as a barrier: it keeps nutrients, moisture and necessary components in the dermis, and protects against harmful irritants and external factors. When the skin barrier is damaged and weakened it is less effective in performing its duties, therefore giving way to different skin concerns like inflammation or dryness. Strengthening the skin barrier will allow your skin to remain healthy and functional, looking and feeling good.
SKIN1004 - Madagascar Centella Probio-Cica Intensive Ampoule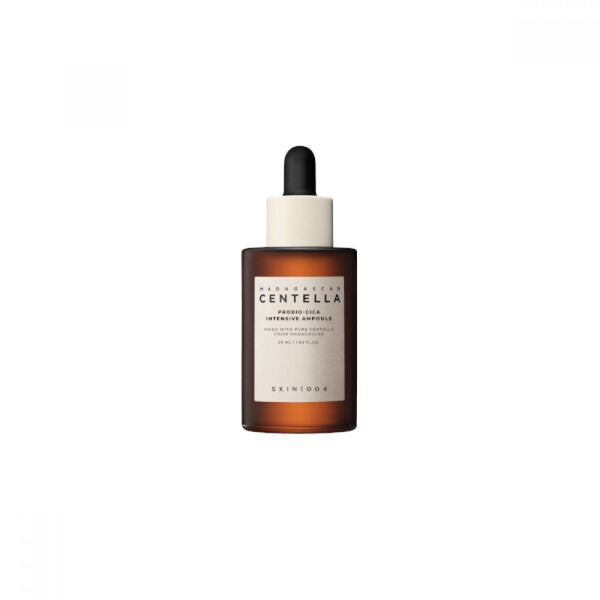 Courtesy of Korean Skincare Brand - SKIN1004
There are many ways to enjoy SKIN1004's superstar Madagascar Centella, one being the SKIN1004 Madagascar Centella Probio-Cica Intensive Ampoule. Centella Asiatica is fermented with TECA and concocted into a nourishing ampoule with Ceramide NP to care for a weak and sensitive skin barrier. The rich, milky ampoule calms irritation and repairs damage for all skin types, applying like silk and enhancing moisture levels.
Courtesy of Korean Skincare Brand - TOCOBO
The TOCOBO Multi Ceramide Cream promises healthy and happy skin, and keeps that promise with 10 layers of high-moisture goodness. This chiffon-like cream includes 3 types of Hyaluronic Acid and a Multi Ceramide Complex that soothe rough, sensitivity-prone complexions, further bolstered by protective Panthenol and calming Chlorella Vulgaris extract. It melts like soft sherbert to reach the deeper layers of skin, and even plays nice with makeup.
---
Treat your skin right with the best ingredients and products to address your concerns, and don't forget to celebrate your skin this Skin Care Awareness Month! Make sure you're following us on Instagram and Facebook, as well as keeping an eye on the VANA Blog, so you receive all the latest news, promos and information!